Thursday March 26th WBEZ Reporter Michael Puente NWI COVID-19 Report, and One Click Access to the Latest Stay at Home Orders for IL & IN, World Health Org,CDC, and State Health Dept. COVID-19 Reports (Facts not Fear) & National Weather Service Outlook Live Forecast Feeds with Live Radar for Chicago, Michiana, Milwaukee, and Indianapolis. Brought to you by Lerner and Rowe
Indiana 'Stay At Home' Day 2
Message from Bill and Kali: These are definitely trying times for us all. Many of us have never seen in our lifetimes something that has impacted the entire nation physically, emotionally and economically as COVID-19.
We want you all to be safe. Please exercise good judgement if you need to go out. Please keep unnecessary activities outside of your home to a minimum. If you have to go out, please exercise social distancing. Todate, social distancing is the only recommended practice to slow this virus's spread and infection.
Please remain calm. It is proven that stress can lead to the weakening of your immune systems besides other negative mental and physical effects.
We will get through this together. Let's support and care for each other. That is the way we have always done things in times of crisis.
Please continue to monitor reports from your local, state and federal authorities and follow their guidance. We have provided links below for you to gain access to the most uptodate information. Sadly and unfortunately the numbers of infections and deaths in each state is growing at a higher rate that we can track. If you wish to know the latest statistics and updated info, you can check one of the organizations below.
As always we have also provided the latest weather reports from the National Weather Service in this posting as well.
Please stay safe! We care about you!
Sincerely Bill and Kali
Stay at Home Orders
---
---
---
Health Organizations COVID-19 Reports
---
COVID-19 Key Information
CDC recommends that for the next 8 weeks, organizers cancel or postpone in-person events that consist of 10 people or more throughout the U.S. More Information on Mass Gatherings
The President's Coronavirus Guidelines for America — 15 Days to Slow the Spread of Coronavirus (COVID-19) More at Whitehouse.gov.
---
---
Weather
Chicago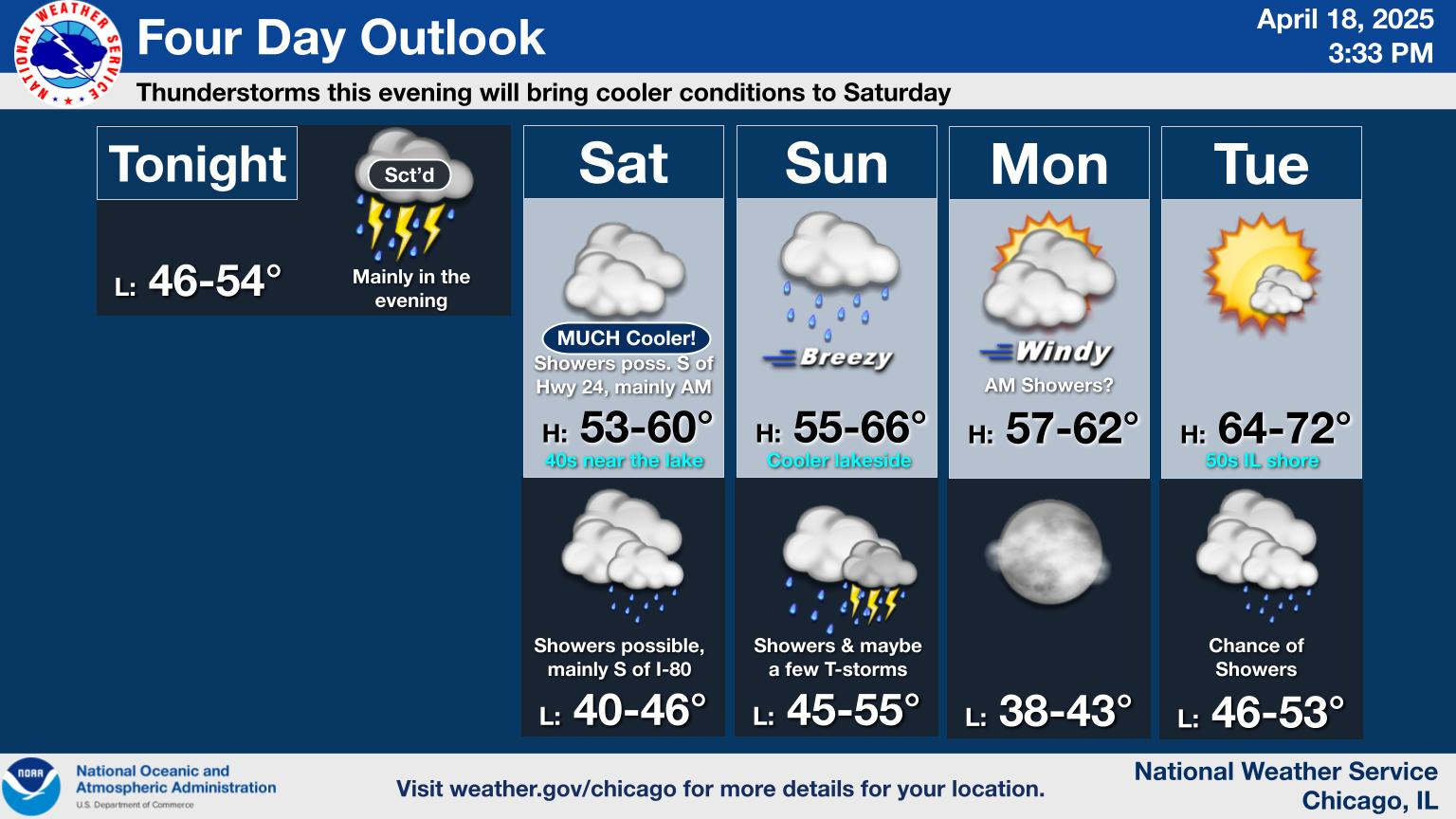 ---
---
Michiana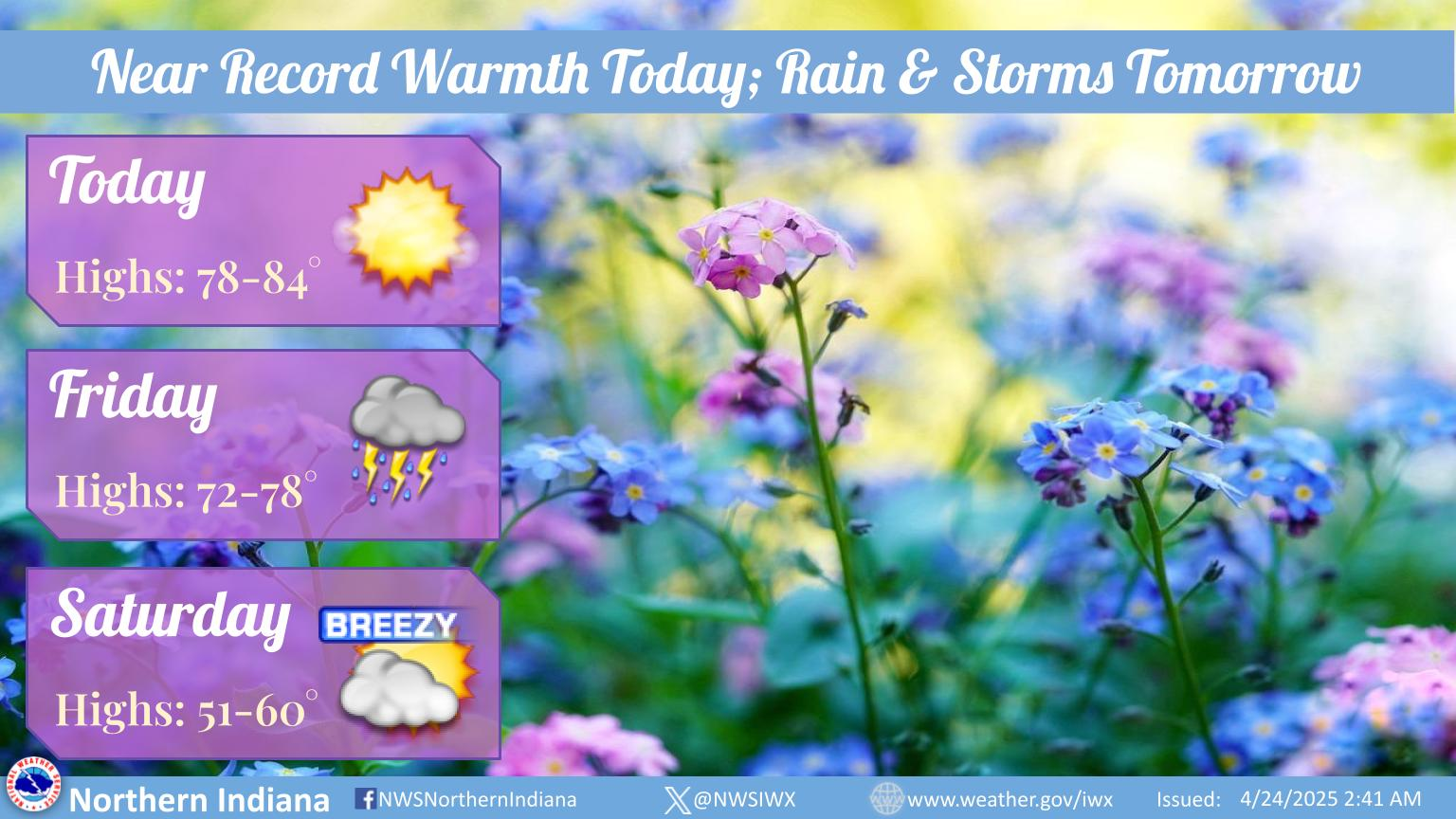 ---
---
Milwaukee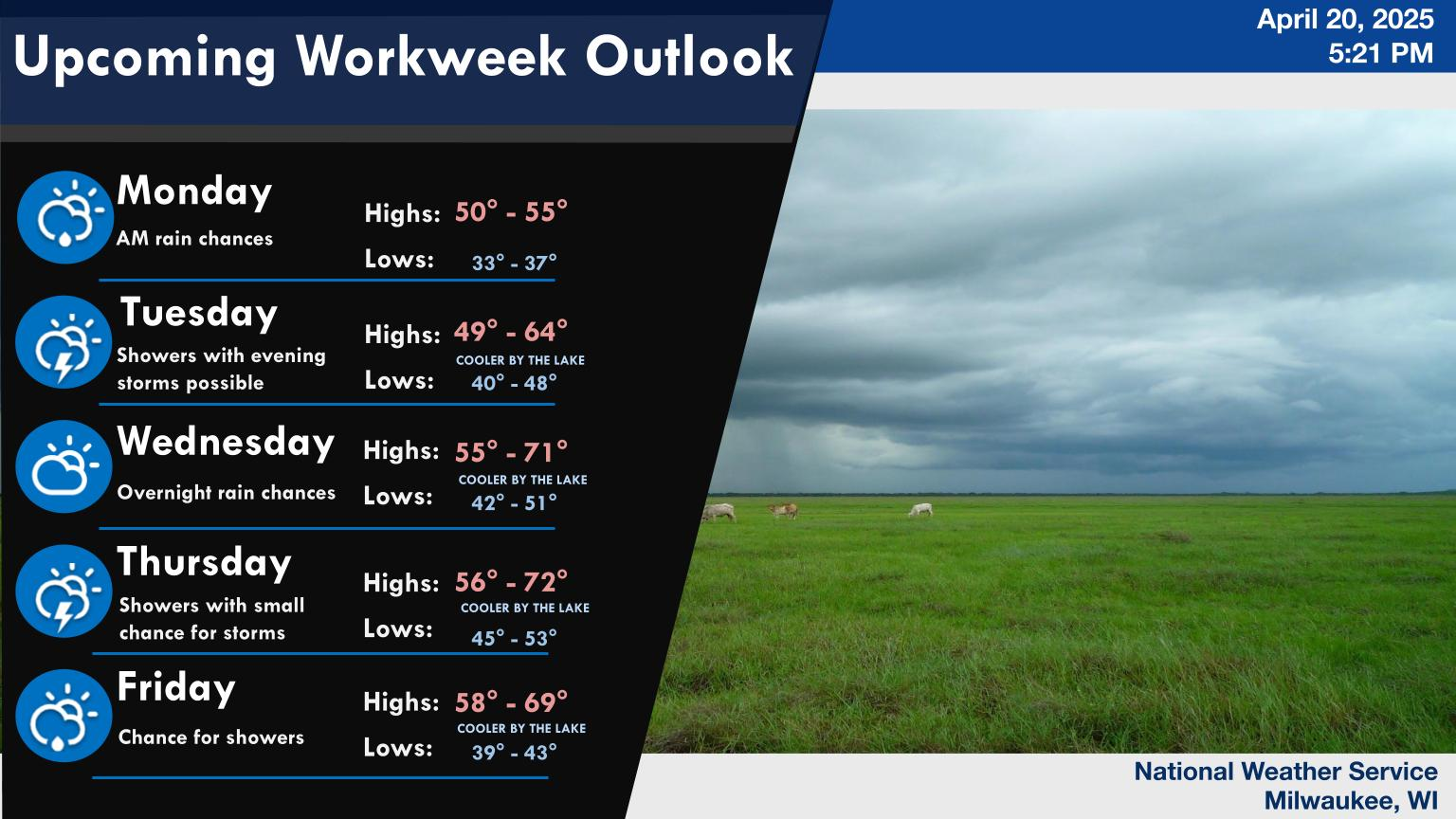 ---
---
Indianapolis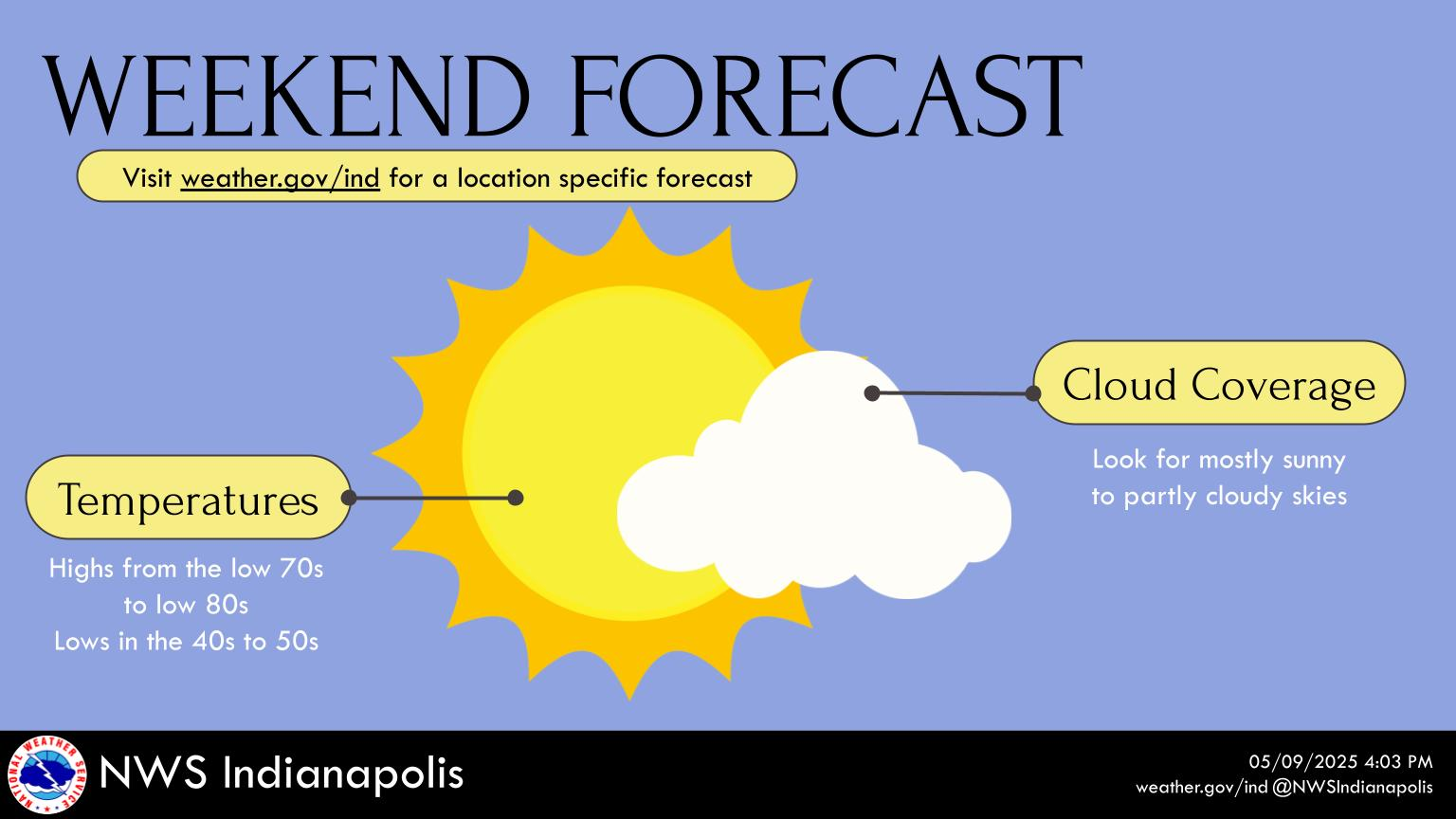 ---
---
---
National Weather Outlook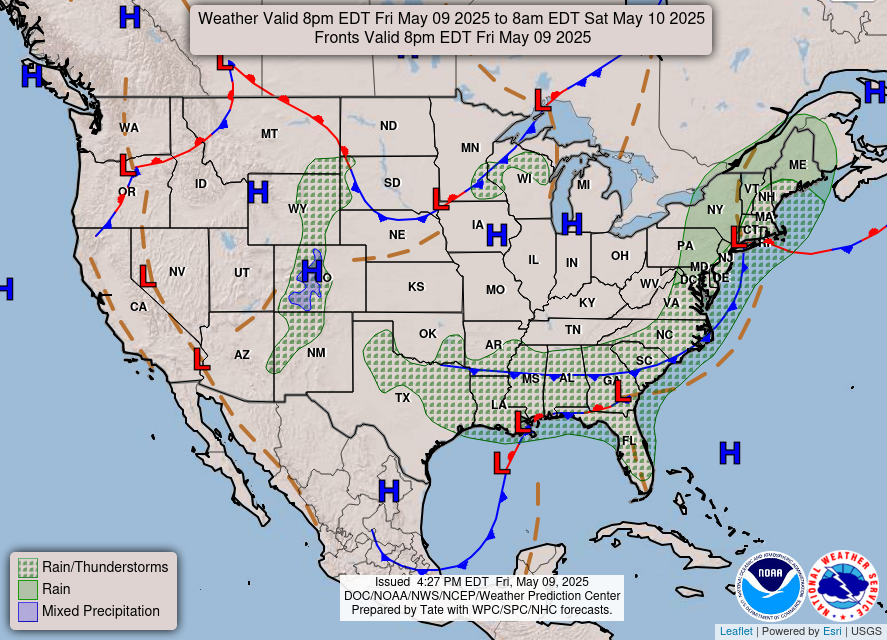 ---
---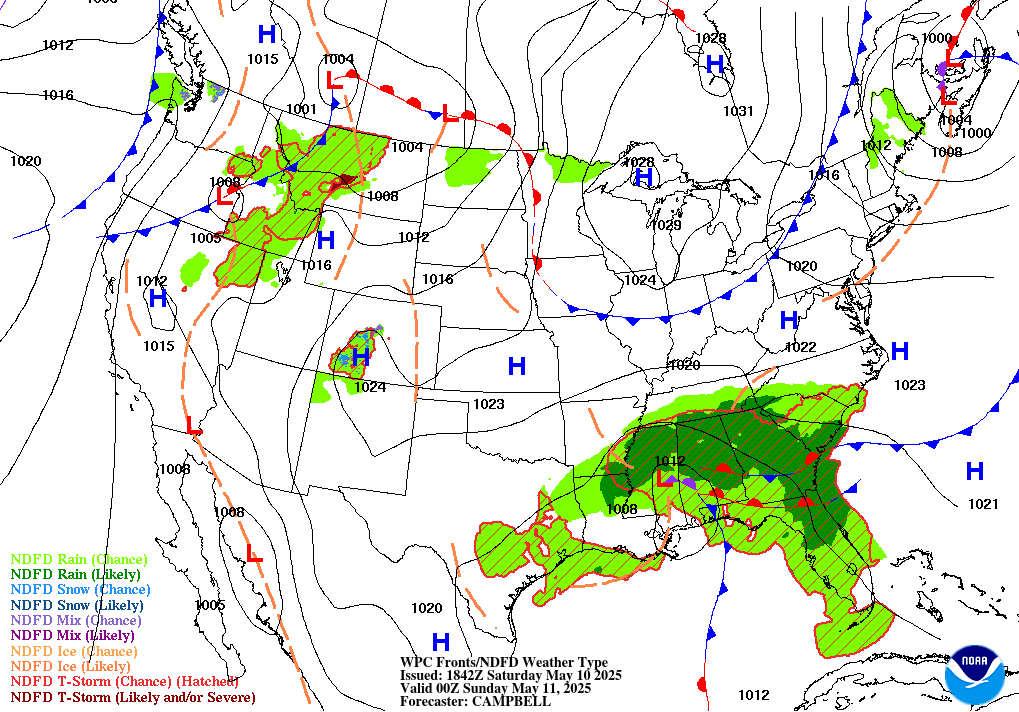 ---
National Discussion and Travel Weather
By Ziegenfelder of the NWS
Critical fire weather threat through Saturday across the Southern/Central High Plains and Southern Rockies
Heavy rainfall and strong to severe thunderstorm threat emerges by Friday across the Southern/Central Plains and eastward through the Ohio Valley
Temperatures will 10 to 25 degrees above average over the Southern Plains into the Lower Mississippi Valley
The fire weather threat across the Southern/Central High Plains and Southern Rockies will continue through Saturday as strengthening winds, with gusts as high as 55 to 60 mph, above average temperatures, and low relative humidities are expected. Red Flag Warnings are currently in effect from Southeastern Colorado.
Upper level trough pushing through the Western U.S. through Saturday will keep conditions unsettled across the Rockies and Central Great Basin. Widespread light to moderate precipitation should continue across these areas with locally heavy snows possible in the higher terrain. Additional showers and mountain snows are expected to return to the Pacific Northwest through Friday associated with an area of disturbed weather moving towards the Pacific coast.
By Friday, the surface low moves from the Rockies as a slow moving frontal boundary sets up across the Ohio Valley into the Central Plains. Showers and thunderstorms will likely expand in coverage across the area and into the Southern Plains on Friday. Locally heavy rainfall is possible, as well as strong to severe thunderstorms. The Storm Prediction Center indicates a slight chance for severe weather across eastern portions of Kansas and Missouri on Thursday.
South of the frontal boundary draped from the Mid-Atlantic westward will be warm, with much above average temperatures expected to persist through Saturday. Daytime highs well into the 80s to near 90 can be expected from the Southern Plains to the Southeast.

To keep up to date on our show schedule and view our past shows, like our Facebook Page The Bill and Kali Show or Subscribe to our YouTube Channel.
A show that highlights organizations and individuals doing wonderful things for those in need or their community.