Update: 4th Death Reported. Tests Administered Increases as well as Positive Cases. Saturday March 21st National, Indiana and Illinois Cases Increase. Stay at Home Order for Illinois.COVID-19 Reports (Facts not Fear) & National Weather Service Outlook Live Forecast Feeds with Live Radar for Chicago, Michiana, Milwaukee, and Indianapolis. Brought to by Lerner and Rowe.
Message from Bill and Kali: These are definitely trying times for us all. Many of us have never seen in our lifetimes something that has impacted the entire nation physically, emotionally and economically as COVID-19.
Please know our reporting of the data from the local, state and federal health organizations is only intended to give you easier access to all the information you need to keep yourself and others safe.
We want you all to be safe. Please exercise good judgement if you need to go out. Please keep unnecessary activities outside of your home to a minimum. If you have to go out, please exercise social distancing. Todate, social distancing is the only recommended practice to slow this virus's spread and infection.
Please remain calm. It is proven that stress can lead to the weakening of your immune systems besides other negative mental and physical effects.
We will get through this together. Let's support and care for each other. That is the way we have always done things in times of crisis.
Please continue to monitor reports from your local, state and federal authorities and follow their guidance. Please stay safe! We care about you!
Sincerely Bill and Kali
The President's Coronavirus Guidelines for America — 15 Days to Slow the Spread of Coronavirus (COVID-19) More at Whitehouse.gov.
World Health Organization (WHO) Director-General in his regular media briefing on March 11, 2020 stated that WHO has been assessing this outbreak around the clock and we are deeply concerned both by the alarming levels of spread and severity, and by the alarming levels of inaction. WHO therefore have made the assessment that COVID-19 can be characterized as a pandemic.
CDC recommends that for the next 8 weeks, organizers cancel or postpone in-person events that consist of 50 people or more throughout the U.S. More Information on Mass Gatherings
---
Closing Information
CDC recommends that for the next 8 weeks, organizers cancel or postpone in-person events that consist of 50 people or more throughout the U.S. More Information on Mass Gatherings
Please check with your individual organizations or schools with regard to their status. This situation has become too fluid for any media outlet to track. Some that are attempting to report have inaccurate information. Below is the information on schools in Illinois, Indiana, Michigan and Wisconsin.
All Illinois Schools Will Be Closed at the direction of the Governor
All Indiana Schools (Only state in the quad state area not to close all schools) will eventually be closed. However, some have opted to close on different dates. Please check the website or other social media for your individual school system.
All Michigan K-12 schools to close for 3 weeks due to coronavirus (COVID-19) outbreak
Gov. Tony Evers has directed the Wisconsin Department of Health Services to mandate a statewide closure of all K-12 schools.
---
Reports on COVID-19
State Reports
Illinois
---
Indiana
---
---
Michigan
---
Wisconsin
---
Weather
Chicago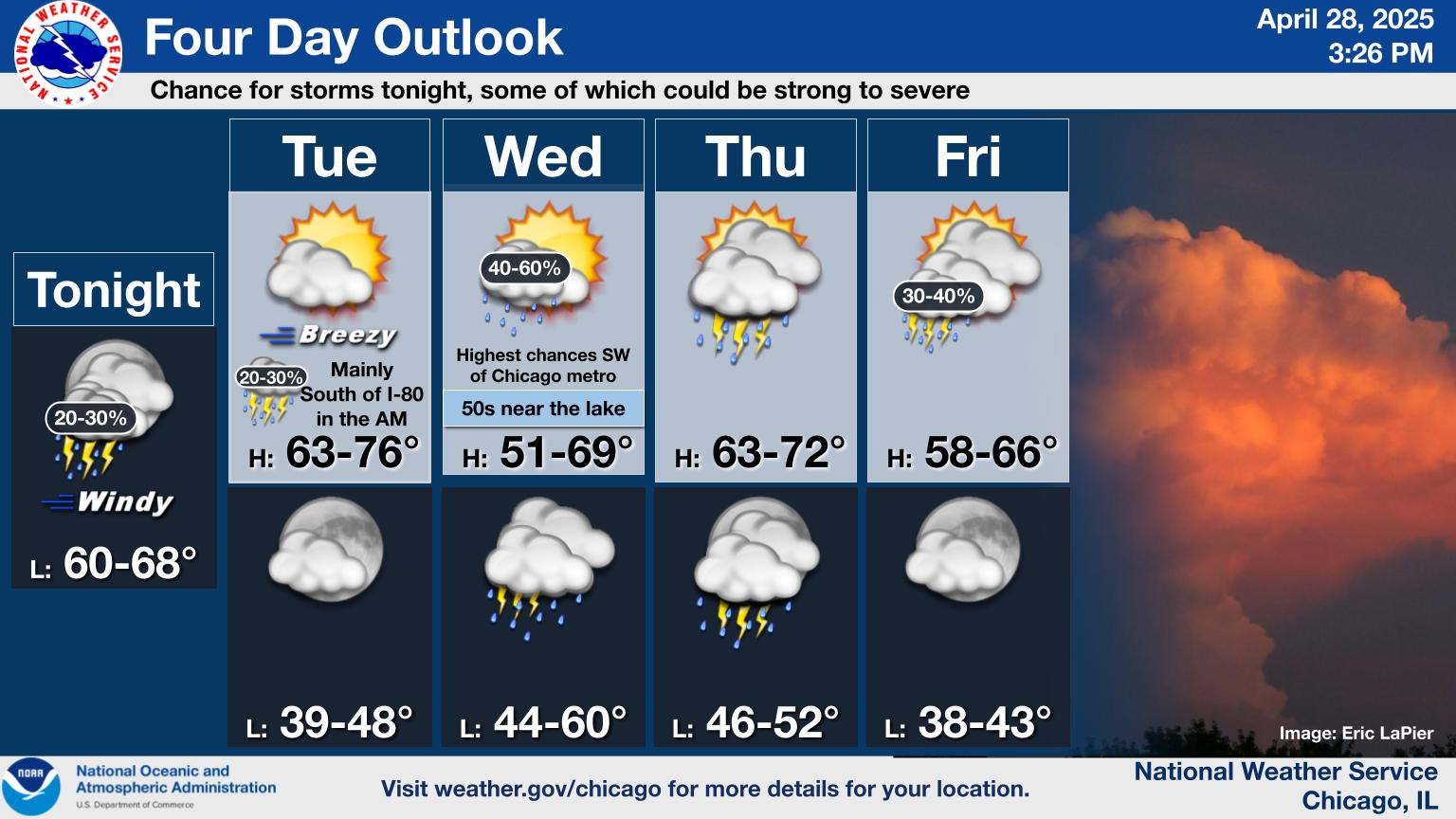 ---
---
Michiana
---
---
Milwaukee
---
---
Indianapolis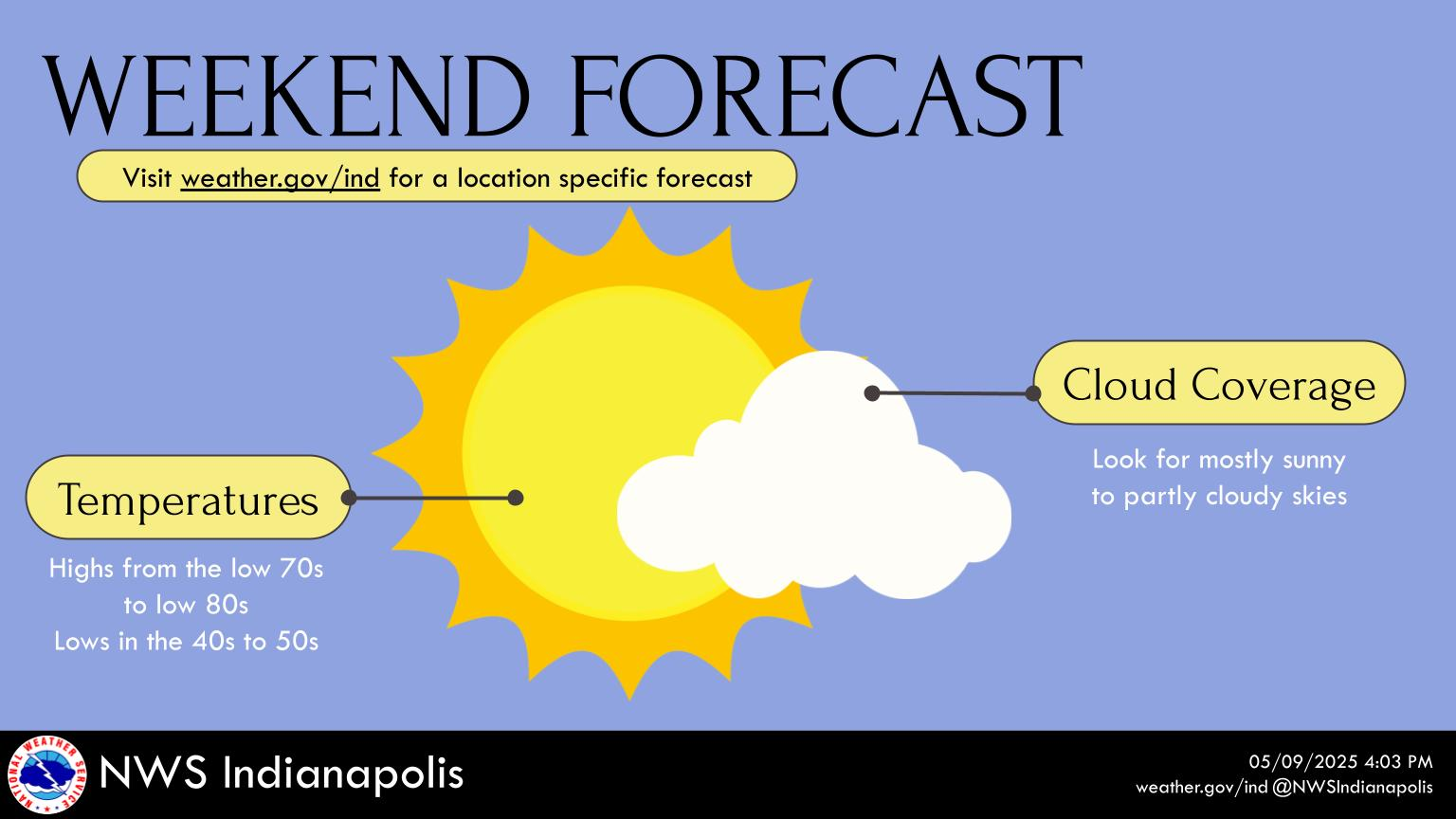 ---
---
National Weather Outlook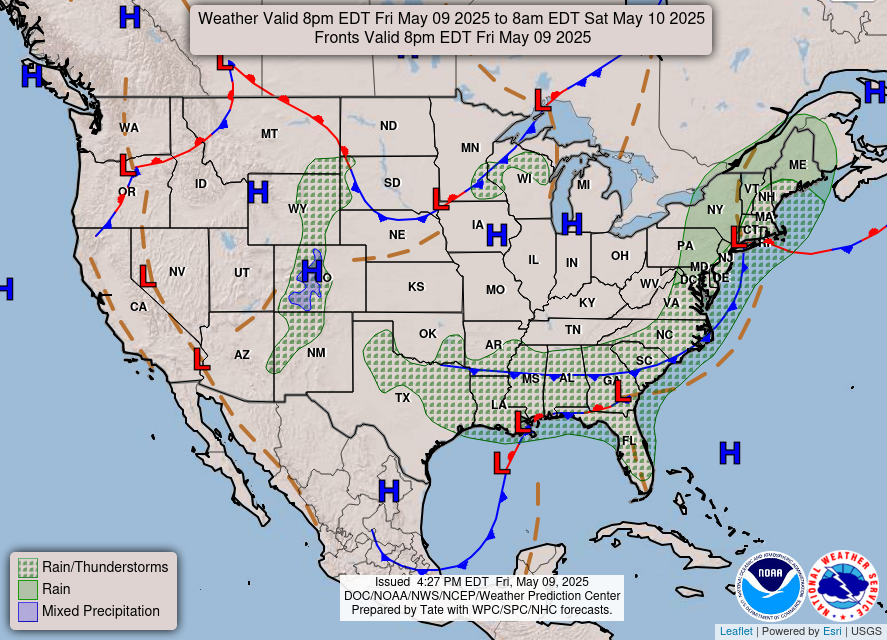 ---
---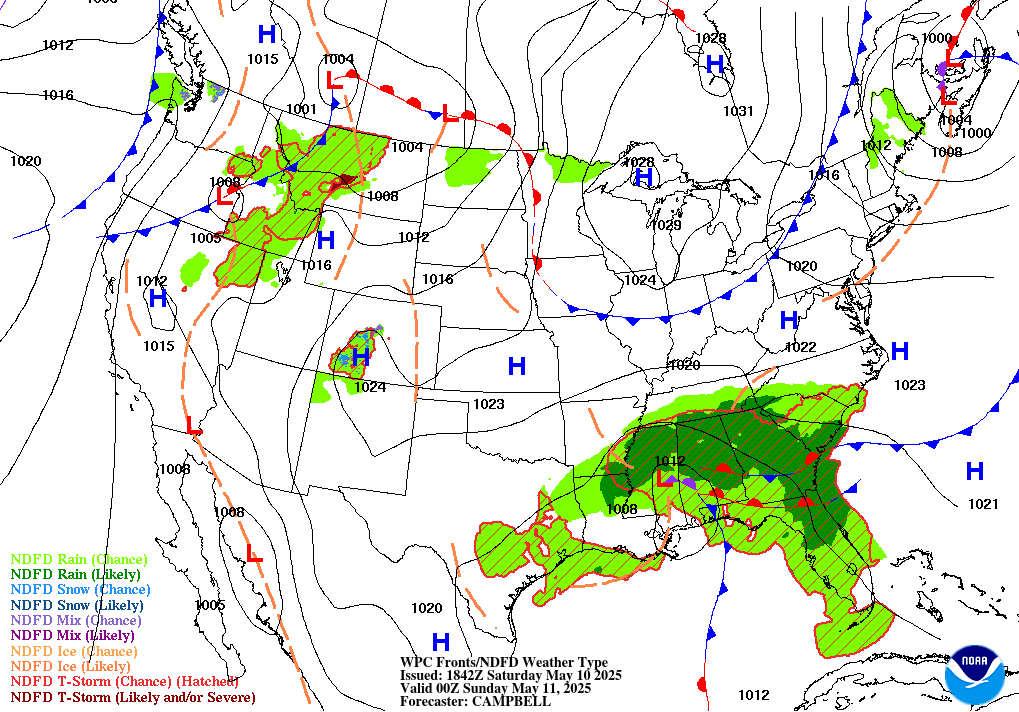 ---
National Discussion and Travel Weather
By Oravec of the NWS
Much cooler temperatures expected from New England into the Mid-Atlantic on Saturday, while much above average temperatures continue from the Southeast into Florida
Wet weather to spread northeastward from the Southern Plains/Lower Mississippi Valley into the Ohio Valley/Mid-Atlantic
Wet weather also likely for Central to Southern California Sunday into Monday with accumulating snows in the Sierra
After the first full day of spring brought much above average temperatures across parts of the Northeast into the Mid-Atlantic, much cooler temperatures expected this weekend in the wake of a strong cold front that is pushing offshore of the Northeast this morning. Below average temperatures will also persist westward through the Ohio Valley, Great Lakes, Mississippi Valley and much of the Plains. Much above average temperatures will continue over the next two days from the eastern Gulf Coast, portions of the Southeast and into Florida.
Along with the cooler temperatures across much of the Central to Eastern U.S., an increasingly wet pattern will develop this weekend as rains blossom over South Texas Saturday, spread into the Lower to Middle Mississippi Valley/Ohio Valley Sunday and the Appalachians/Mid Atlantic Sunday night into early Monday. Accumulating snows are possible on the northern edge of this developing precipitation region across portions of the Mid-West, Lower Great lakes and into the Northern Mid-Atlantic.
A slow moving storm system off the California coast will be pushing eastward this weekend toward California. This will lead to increasing chances of wet weather late Sunday afternoon continuing into Sunday night over portions of Central to Southern California. Inland, accumulating snows are likely through the central Sierra.

To keep up to date on our show schedule and view our past shows, like our Facebook Page The Bill and Kali Show or Subscribe to our YouTube Channel.
A show that highlights organizations and individuals doing wonderful things for those in need or their community.