Thursday March 19th.COVID-19 Reports (Facts not Fear) & National Weather Service Outlook Live Forecast Feeds with Live Radar for Chicago, Michiana, Milwaukee, and Indianapolis. Brought to by Brown Insurance. Photo Courtesy of Addie Acres, LaPorte Indiana
If you are stuck at home please find time to get outside and enjoy while remaining safe. Take a walk on a trail or park while keeping precautions in mind. Sincerely Bill & Kali
The President's Coronavirus Guidelines for America — 15 Days to Slow the Spread of Coronavirus (COVID-19) More at Whitehouse.gov.
World Health Organization (WHO) Director-General in his regular media briefing on March 11, 2020 stated that WHO has been assessing this outbreak around the clock and we are deeply concerned both by the alarming levels of spread and severity, and by the alarming levels of inaction. WHO therefore have made the assessment that COVID-19 can be characterized as a pandemic.
CDC recommends that for the next 8 weeks, organizers cancel or postpone in-person events that consist of 50 people or more throughout the U.S. More Information on Mass Gatherings
---
Closing Information
CDC recommends that for the next 8 weeks, organizers cancel or postpone in-person events that consist of 50 people or more throughout the U.S. More Information on Mass Gatherings
Please check with your individual organizations or schools with regard to their status. This situation has become too fluid for any media outlet to track. Some that are attempting to report have inaccurate information. Below is the information on schools in Illinois, Indiana, Michigan and Wisconsin.
All Illinois Schools Will Be Closed at the direction of the Governor
All Indiana Schools (Only state in the quad state area not to close all schools) will eventually be closed. However, some have opted to close on different dates. Please check the website or other social media for your individual school system.
All Michigan K-12 schools to close for 3 weeks due to coronavirus (COVID-19) outbreak
Gov. Tony Evers has directed the Wisconsin Department of Health Services to mandate a statewide closure of all K-12 schools.
---
Reports on COVID-19
State Reports
Illinois
---
Indiana
---
Michigan
---
Wisconsin
---
Weather
Chicago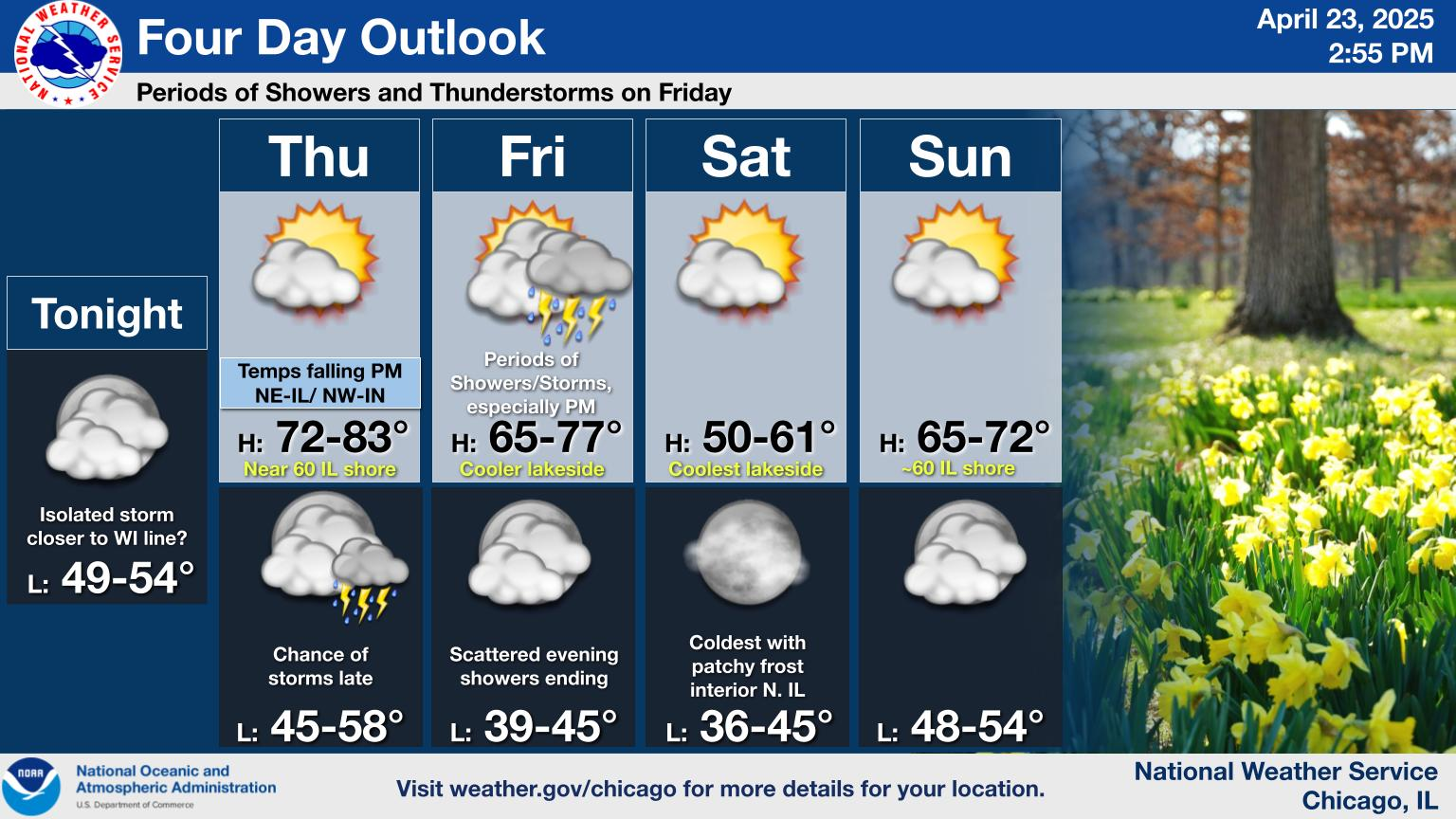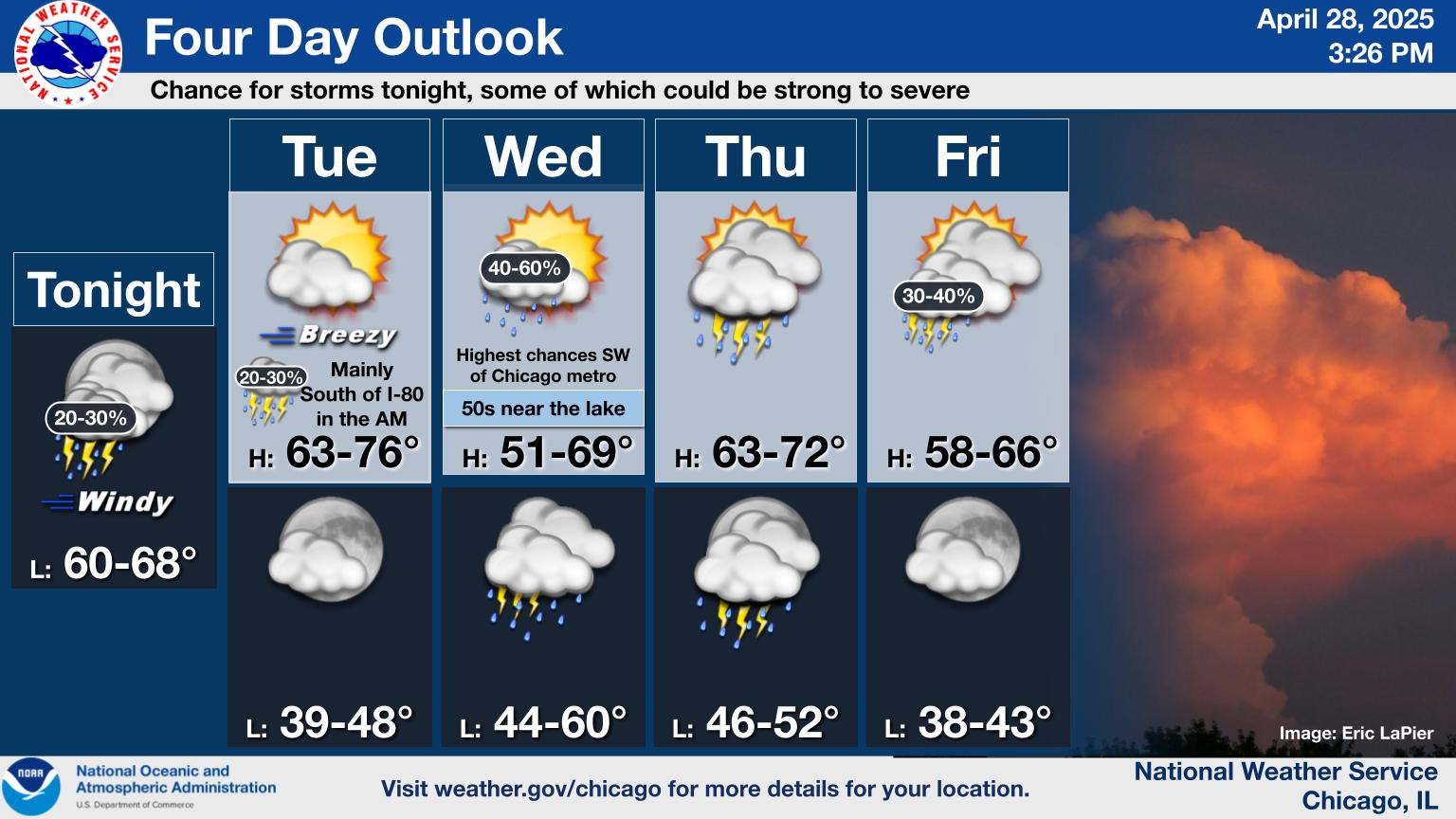 ---
---
Michiana
---
---
Milwaukee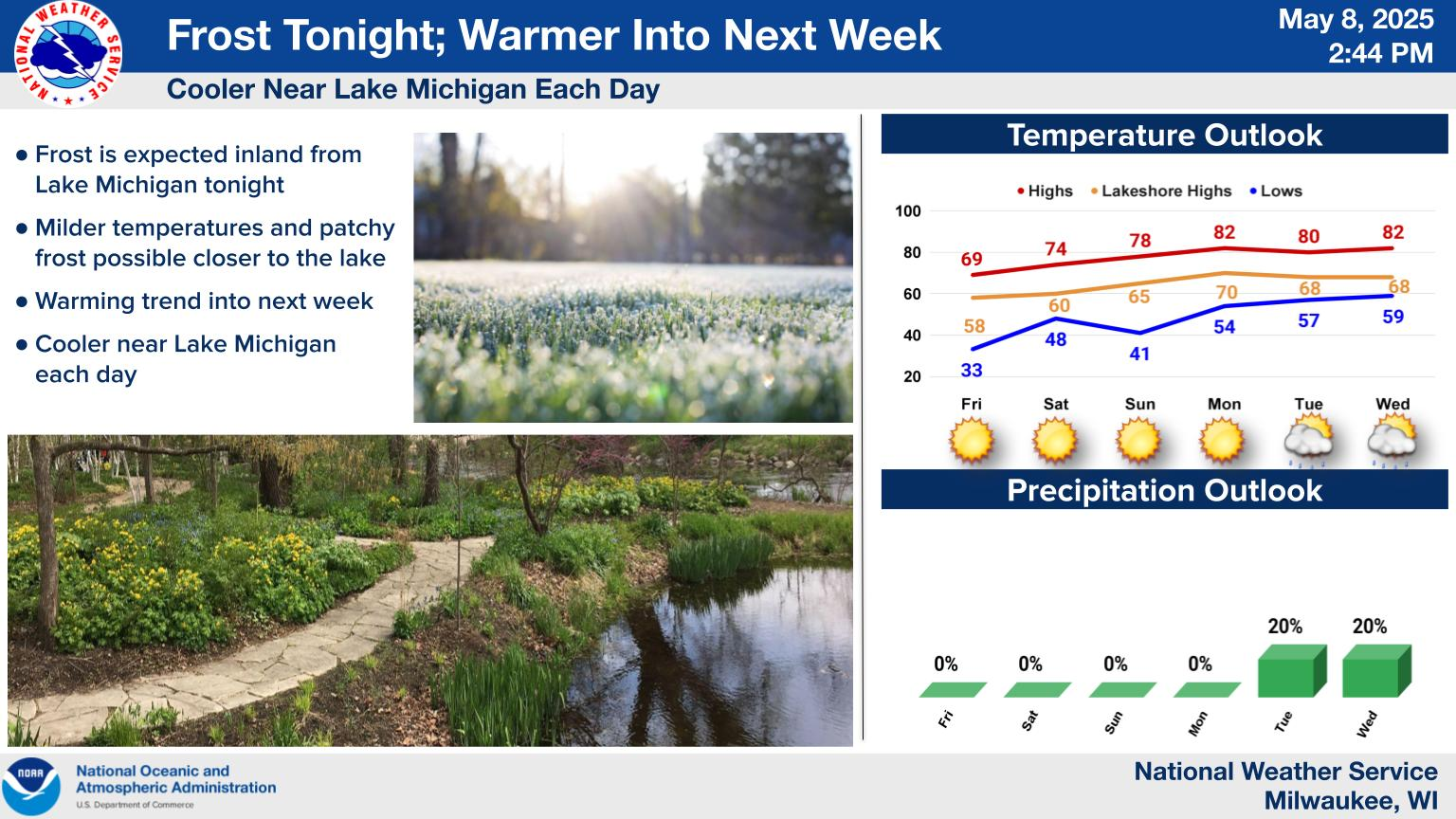 ---
---
Indianapolis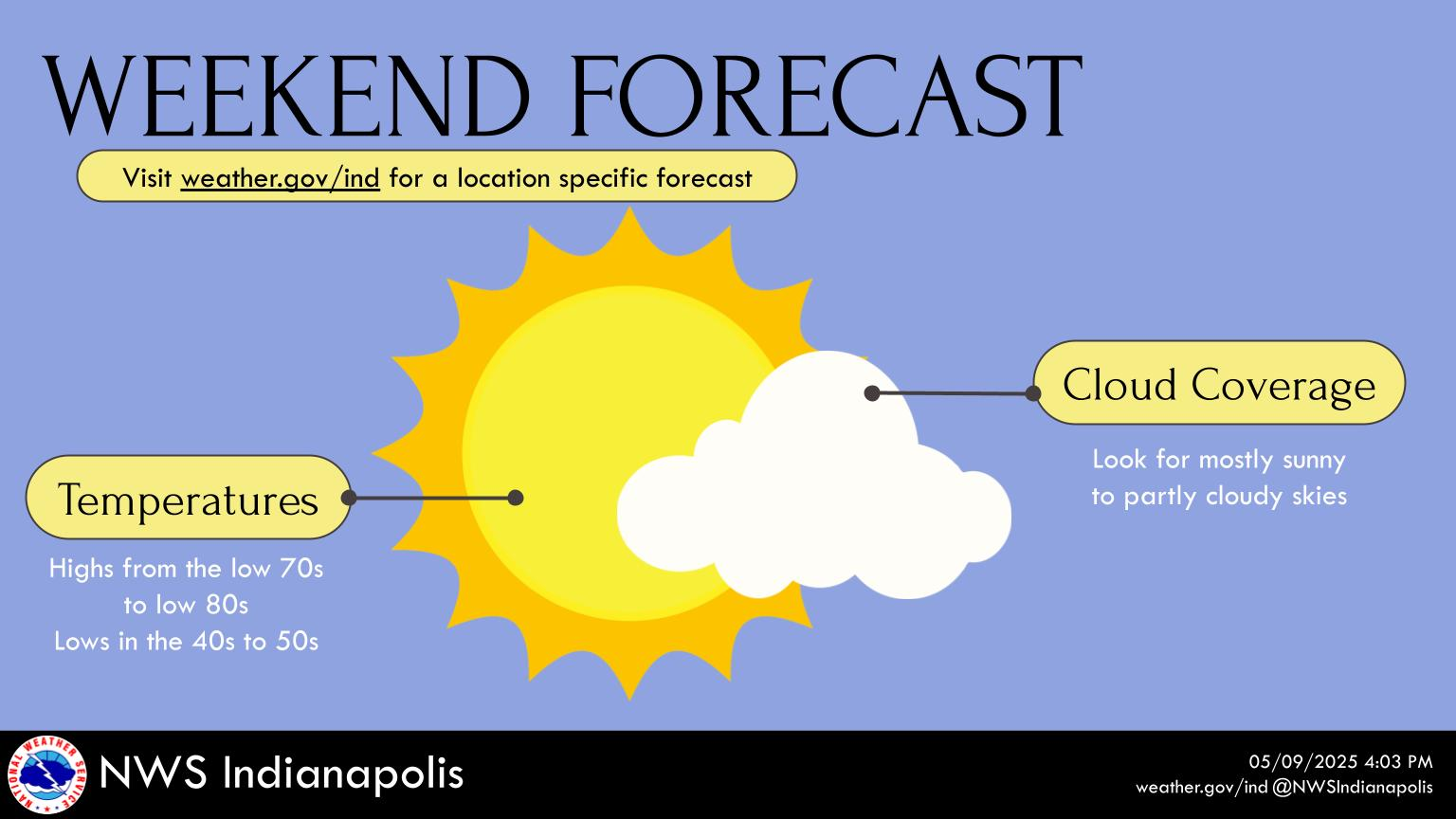 ---
---
National Weather Outlook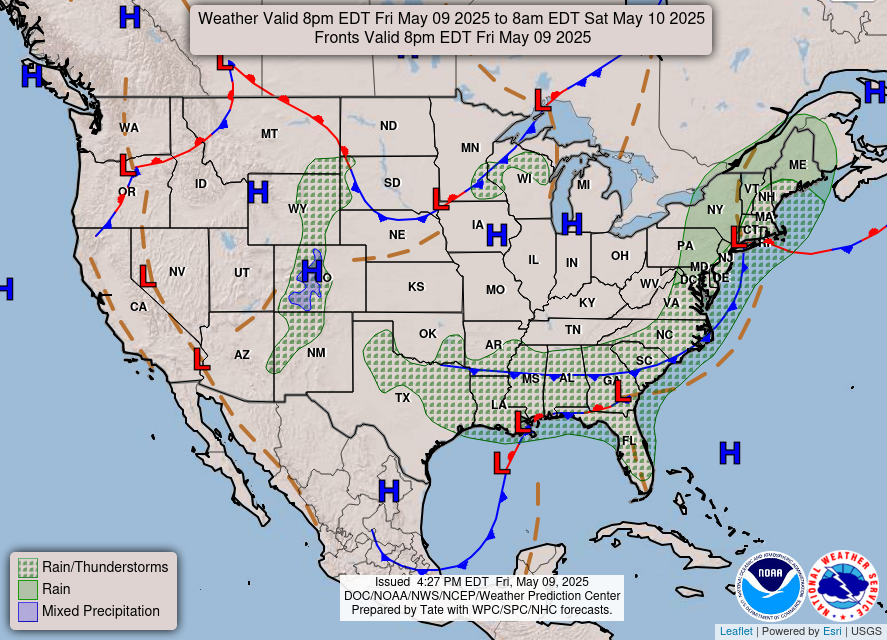 ---
---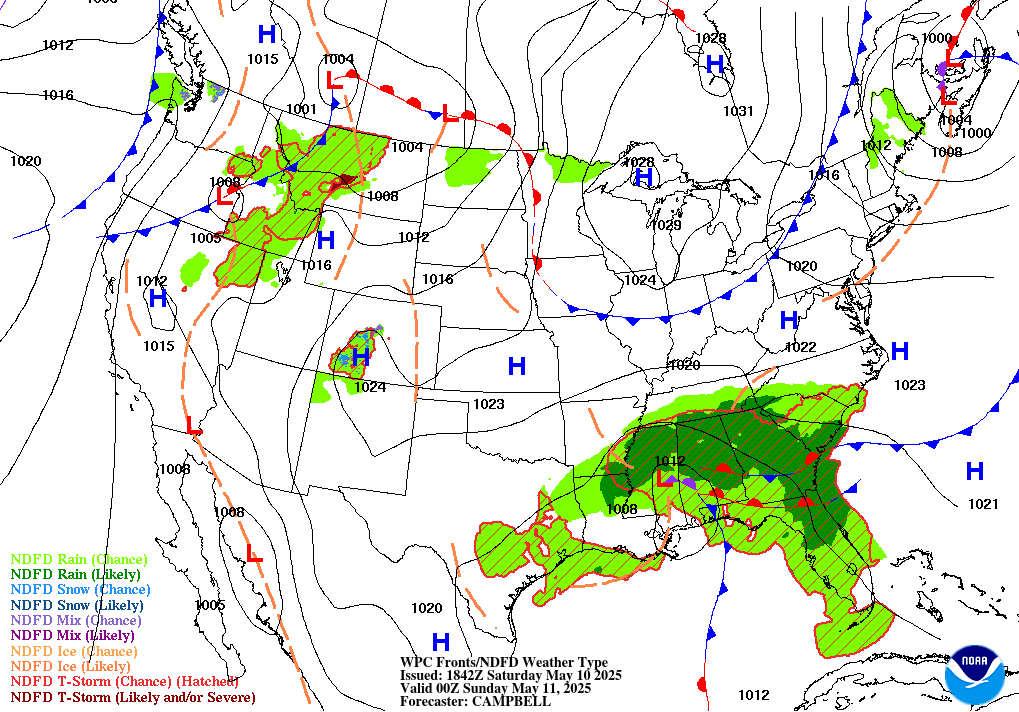 ---
National Discussion and Travel Weather
By Ziegenfelder of the NWS
Heavy snow likely in the Central Rockies with some snow spreading across the Plains
Heavy rain and severe thunderstorms expected in the central and eastern U.S. ahead of a cold front
Much below average temperatures in the West and much above average temperatures in the East
A developing low pressure system in the Central High Plains will create busy weather today across much of the U.S. North of the low, snow is forecast to continue across the Central Rockies, where an additional foot or more of snow is possible in higher elevations. A swath of lighter snow should spread into the Central/Northern Plains, along with some light freezing rain. High winds due to a tight pressure gradient between the low and a surface high to the north could create blizzard conditions for southeastern Wyoming, northeastern Colorado, and western Nebraska.
Meanwhile, rain and thunderstorms are expected east of the cold front associated with the low and in the vicinity of its warm front. Today, these thunderstorms will be most widespread in the Mississippi Valley into the Ohio Valley. A couple of Enhanced Risks for severe thunderstorms are in place today from the Storm Prediction Center in those regions, along with a Slight Risk of excessive rainfall/flash flooding. On Friday, the cold front should press east and south, moving showers and thunderstorms into the East. A few strong storms can be expected in parts of the Ohio Valley to Mid-Atlantic and Northeast. Higher rainfall totals will be located from the Lower Mississippi Valley into the Tennessee Valley, so localized flash flooding is possible there Friday.
The aforementioned cold front will get reinforced by another cold front today, creating quite the temperature divide between cold to the west and warm to the east. Today, highs 10 to 20 degrees below average are forecast for the Northern High Plains with an encroaching Canadian cold high pressure system, as well as California to the Southwest. East of there, warmth will be widespread, with temperatures 10 to 25 degrees above normal forecast for the Mississippi Valley to much of the Eastern Seaboard. Widespread record temperatures, particularly record high minimum temperatures, are expected over the next couple of days in the central and eastern U.S. On Friday, the cold front sweeping across the Plains should cool temperatures considerably–from highs in the 70s and 80s today to highs in the 40s and 50s in Kansas and the Southern Plains, for example.

To keep up to date on our show schedule and view our past shows, like our Facebook Page The Bill and Kali Show or Subscribe to our YouTube Channel.
A show that highlights organizations and individuals doing wonderful things for those in need or their community.