Update: Second COVID-19 Death in Indiana Reported – Tuesday, March 17th. Message from Bill and Kali, New CDC Meeting Recommendations State,CDC, WHO COVID-19 Reports (Links to Most Current Information) & National Weather Service Outlook Live Forecast Feeds with Live Radar for Chicago, Michiana, Milwaukee, and Indianapolis. Brought to by Les Cafe, SIP Coffee House and Promise You Art House
Message from The Bill and Kali Show: Good Morning! We hope you are finding these reports helpful. This type of reporting is certainly not in our wheelhouse. However, we've decided to add the COVID-19 reports to our daily weather report to provide key information on the COVID-19 virus and the outbreak that is now categorized a pandemic.
You probably have noticed that the information we provide is targeted for our viewing audience which includes the states of Wisconsin, Illinois, Indiana and Michigan that is helpful.
Our intent is not to spur political debate or criticize our government officials who are working hard at keeping us all safe. It is Bill and Kali's way of saying we care about our community and want us all to get through this so we can go onto covering some pretty amazing organizations and people who step forward to help others. That's what we do and will continue to do!
This report is just simply our part at helping keep all of you informed and safe, because we care!
In closing we ask that you read and understand some of the guidance that we have been given by the World Health Organization, CDC and your local State and County Health Departments. It is not only for your safety, but that of your neighbors and some of the most vulnerable, those 60 years and above with underlying health conditions.
We will also be doing a series of Facebook Live and YouTube broadcasts. You are more than welcome to tune in. Just stop by and like our Facebook page or subscribe to our YouTube channel. We are also available on Spotify and iTunes. We will keep this report updated throughout the day, however, the most current information can found on your local health department, CDC or WHO website.
Thank you and please be safe! We will get through this!
Sincerely Bill & Kali
World Health Organization (WHO) Director-General in his regular media briefing on March 11, 2020 stated that WHO has been assessing this outbreak around the clock and we are deeply concerned both by the alarming levels of spread and severity, and by the alarming levels of inaction. WHO therefore have made the assessment that COVID-19 can be characterized as a pandemic.
CDC recommends that for the next 8 weeks, organizers cancel or postpone in-person events that consist of 50 people or more throughout the U.S. More Information on Mass Gatherings
---
Closing Information
CDC recommends that for the next 8 weeks, organizers cancel or postpone in-person events that consist of 50 people or more throughout the U.S. More Information on Mass Gatherings
Please check with your individual organizations or schools with regard to their status. This situation has become too fluid for any media outlet to track. Some that are attempting to report have inaccurate information. Below is the information on schools in Illinois, Indiana, Michigan and Wisconsin.
All Illinois Schools Will Be Closed at the direction of the Governor
All Indiana Schools (Only state in the quad state area not to close all schools) will eventually be closed. However, some have opted to close on different dates. Please check the website or other social media for your individual school system.
All Michigan K-12 schools to close for 3 weeks due to coronavirus (COVID-19) outbreak
Gov. Tony Evers has directed the Wisconsin Department of Health Services to mandate a statewide closure of all K-12 schools.
---
Reports on COVID-19
State Reports
Illinois
---
Indiana
---
Michigan
---
Wisconsin
---
Weather
Chicago
---
---
Michiana
---
---
Milwaukee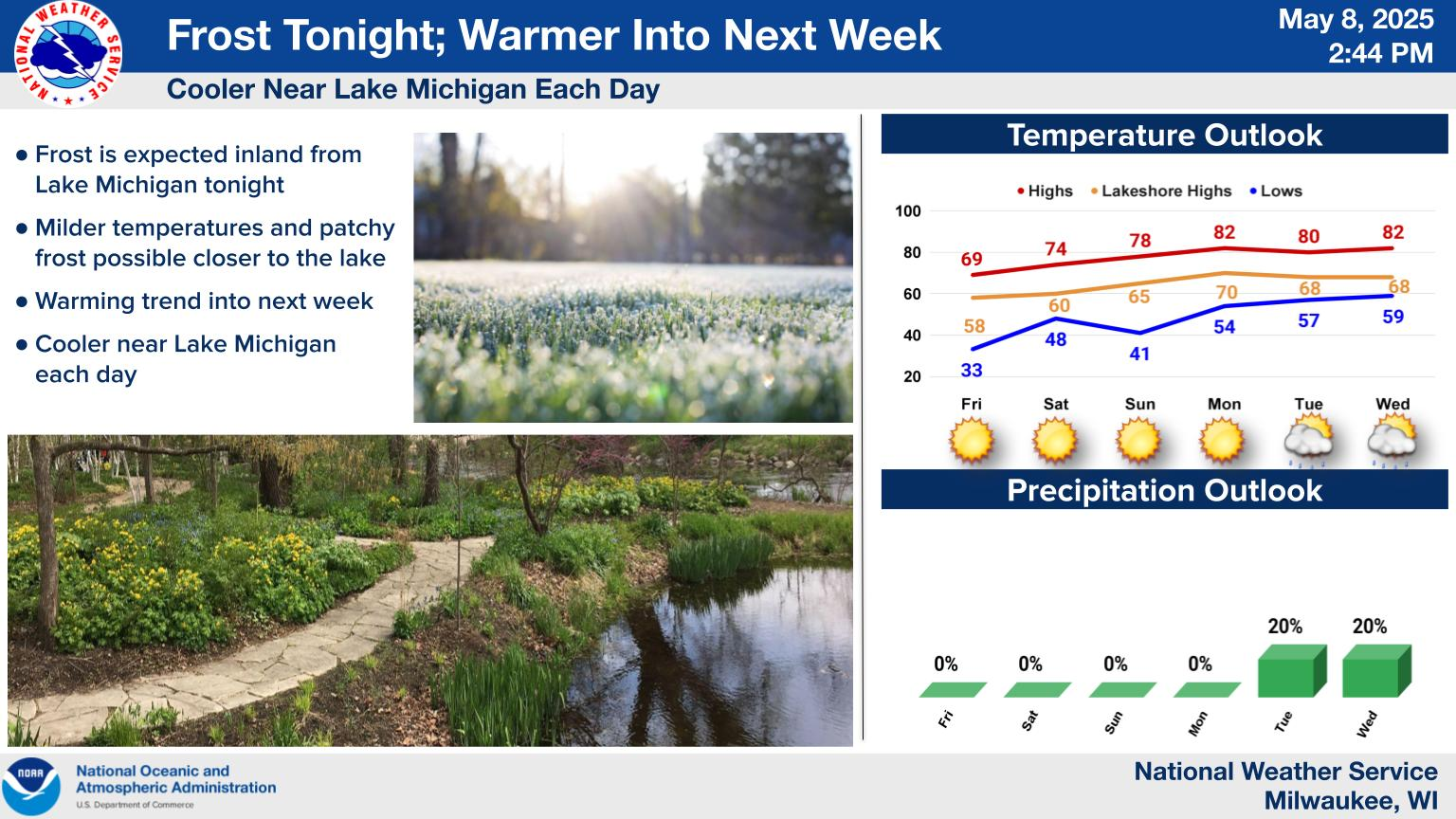 ---
---
Indianapolis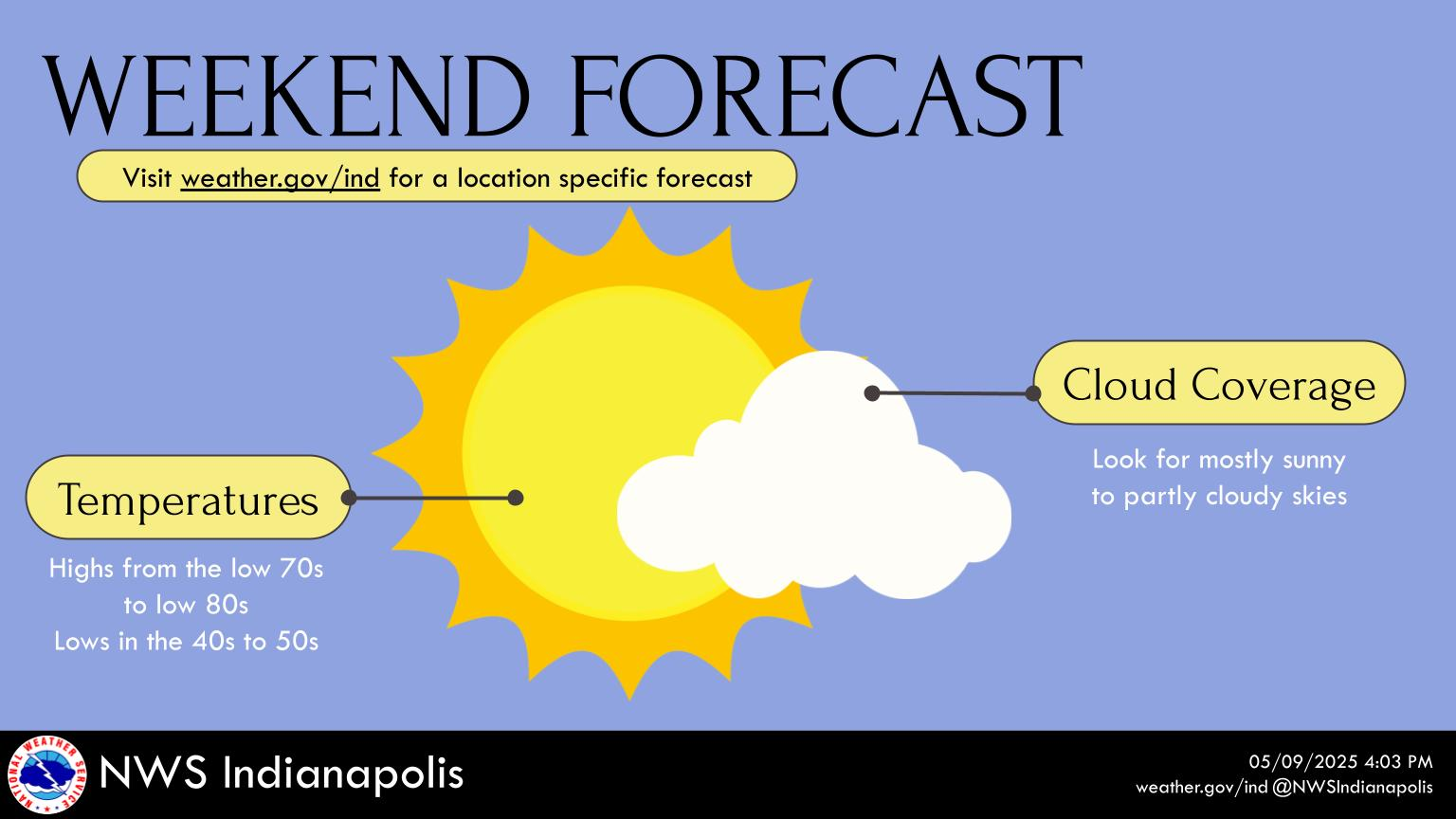 ---
---
National Weather Outlook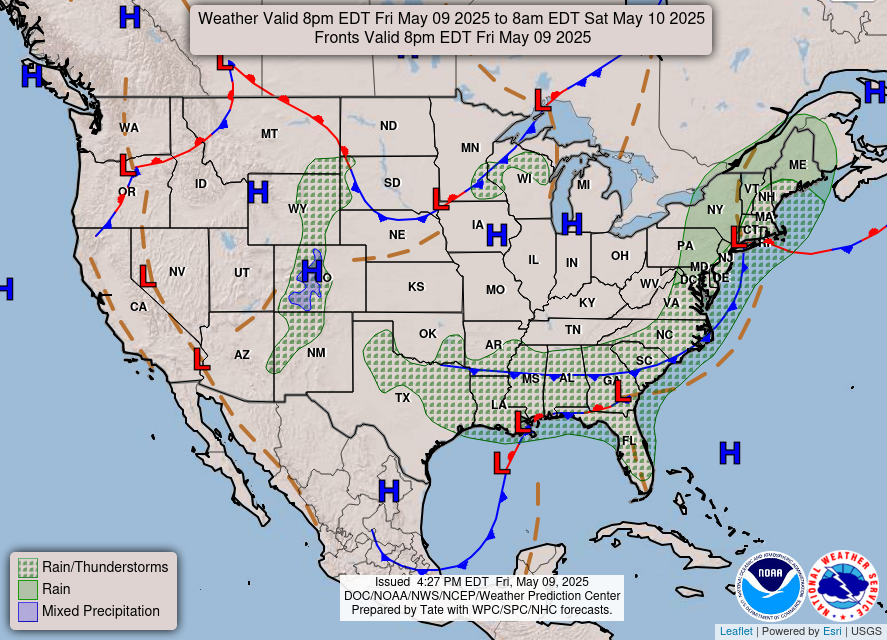 ---
---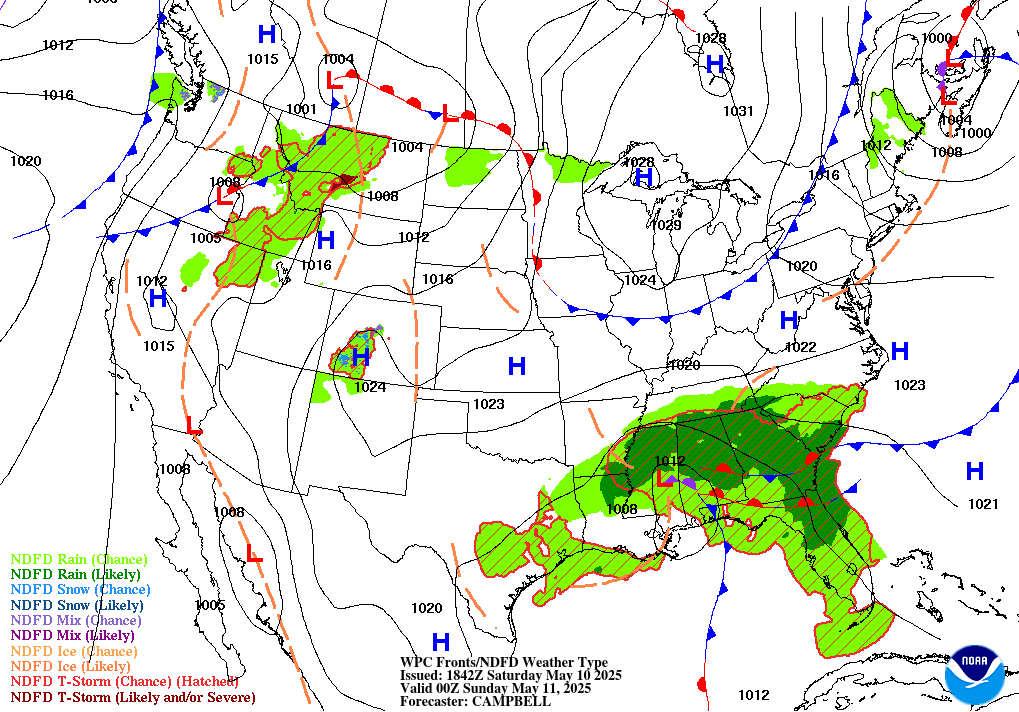 ---
National Discussion and Travel Weather
By Ziegenfelder of the NWS
Snow spreads from the Intermountain West across the north-central U.S. over the next couple of days
Severe weather and flash flooding forecast for the Southern Plains through Wednesday
An upper-level low will slowly move southward along the West Coast through Tuesday into Wednesday morning, pushing a slow-moving cold front ahead of it through California as a stalled front remains across the Intermountain West. The upper-level low will aid in streaming a plume of moisture into Southern/Central California through Tuesday afternoon. These features are expected to lead to persistent precipitation for the Great Basin into California. Heavy snow will develop over higher elevations of the Sierra Nevada, producing snow measured in multiple feet. In lower elevations of coastal California, rain will continue through Tuesday morning. Rainfall amounts could be over 2 inches, which may cause scattered flooding and flash flooding in some locations. Urban areas and burn scars could particularly have these problems. A secondary surge of moisture will move into parts of Central California as rain returns to the Coastal Northern/Central California by Tuesday evening.An anomalously strong upper-level low is forecast to sit over California through midweek, while upper-level energy moves eastward over the Four Corners by Wednesday night. This will cause precipitation over the Intermountain West over the next couple of days. Higher elevations of northern California and northwestern Nevada could see an additional foot of snow through tonight. Snow levels should lower across the Southwest after cold frontal passages, bringing snow to the Mogollon Rim as well as to the Wasatch and Central Rockies through Wednesday night. Light to moderate snow (totals under 6 inches for the most part) is expected for the north-central U.S. tonight into Wednesday, with some snow spreading into parts of the Northeast Wednesday night. This is before the potential for a swath of heavier snow for portions of the Northern/Central Plains on Thursday.
Ahead of the upper-level energy, moisture is expected to flow in from the Gulf of Mexico and interact with a front that is forecast to meander across the Southern Plains to Southeast again today and finally lift northward Wednesday. Scattered showers and thunderstorms are possible all around these areas, but the area with the greatest threats from the storms will be the Southern Plains. Slight to Enhanced Risks of severe thunderstorms are in place along with Slight Risks for excessive rainfall/flash flooding for much of the Southern Plains today and Wednesday. By Wednesday, rainfall amounts over an inch in the Ohio Valley could lead to flash flooding as well.
Additionally, the upper low will help cause temperatures that are below normal by 10 to 20 degrees across California into the Central Great Basin and Southwest. Meanwhile, the Gulf Coast states can expect above normal temperatures south of the warm front. The Central Plains should see a large temperature swing over the next couple of days, with highs today in the 40s and 50s but exceeding 70 degrees tomorrow. Warmth on Wednesday will spread into the Ohio and Tennessee Valleys as well.

To keep up to date on our show schedule and view our past shows, like our Facebook Page The Bill and Kali Show or Subscribe to our YouTube Channel.
A show that highlights organizations and individuals doing wonderful things for those in need or their community.