Friday, March 13th. State,CDC, WHO Reports & National Weather Service Outlook Live Forecast Feeds with Live Radar for Chicago, Michiana, Milwaukee, and Indianapolis. Brought to by Brown Insurance
---
Most School Districts in Northwest Indiana Will Be Closed Between March 16th to April 10
---
World Health Organization (WHO) Director-General in his regular media briefing on March 11, 2020 stated that WHO has been assessing this outbreak around the clock and we are deeply concerned both by the alarming levels of spread and severity, and by the alarming levels of inaction. WHO therefore have made the assessment that COVID-19 can be characterized as a pandemic.
State Reports
Illinois
---
Indiana
---
Michigan
---
Wisconsin
No information about Wisconsin at this time
---
COVID-19 Cases Reported to CDC
CDC is responding to an outbreak of respiratory disease caused by a novel (new) coronavirus that was first detected in China and which has now been detected in more than 100 locations internationally, including in the United States. The virus has been named "SARS-CoV-2" and the disease it causes has been named "coronavirus disease 2019" (abbreviated "COVID-19").
On January 30, 2020, the International Health Regulations Emergency Committee of the World Health Organization declared the outbreak a "public health emergency of international concernexternal icon" (PHEIC). On January 31, 2020, Health and Human Services Secretary Alex M. Azar II declared a public health emergency (PHE) for the United States to aid the nation's healthcare community in responding to COVID-19.
Illness Severity
The complete clinical picture with regard to COVID-19 is not fully known. Reported illnesses have ranged from very mild (including some with no reported symptoms) to severe, including illness resulting in death. While information so far suggests that most COVID-19 illness is mild, a reportexternal icon out of China suggests serious illness occurs in 16% of cases. Older people and people of all ages with severe underlying health conditions — like heart disease, lung disease and diabetes, for example — seem to be at higher risk of developing serious COVID-19 illness.
Learn more about the symptoms associated with COVID-19.
There are ongoing investigations to learn more. This is a rapidly evolving situation and information will be updated as it becomes available.
Risk Assessment
Outbreaks of novel virus infections among people are always of public health concern. The risk to the general public from these outbreaks depends on characteristics of the virus, including how well it spreads between people; the severity of resulting illness; and the medical or other measures available to control the impact of the virus (for example, vaccines or medications that can treat the illness). That this disease has caused severe illness, including illness resulting in death is concerning, especially since it has also shown sustained person-to-person spread in several places. These factors meet two of the criteria of a pandemic. As community spread is detected in more and more countries, the world moves closer toward meeting the third criteria, worldwide spread of the new virus.
It is important to note that current circumstances suggest it is likely that this virus will cause a pandemic. This is a rapidly evolving situation and CDC's risk assessment will be updated as needed.
Current risk assessment:
For the majority of people, the immediate risk of being exposed to the virus that causes COVID-19 is thought to be low. There is not widespread circulation in most communities in the United States.
People in places where ongoing community spread of the virus that causes COVID-19 has been reported are at elevated risk of exposure, with increase in risk dependent on the location.
Healthcare workers caring for patients with COVID-19 are at elevated risk of exposure.
Close contacts of persons with COVID-19 also are at elevated risk of exposure.
Travelers returning from affected international locations where community spread is occurring also are at elevated risk of exposure, with increase in risk dependent on location.
CDC has developed guidance to help in the risk assessment and management of people with potential exposures to COVID-19.
---
Weather
Chicago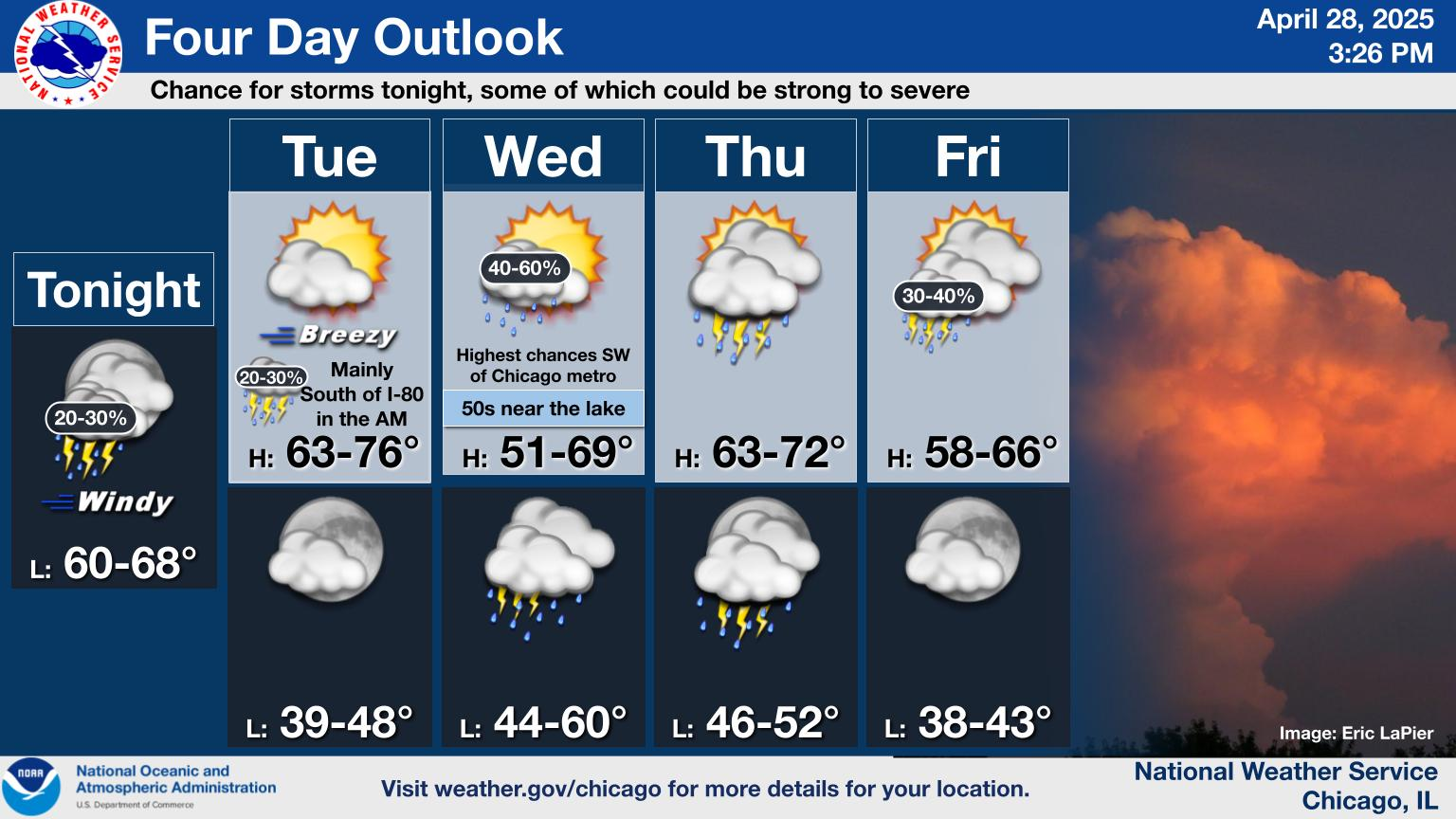 ---
---
Michiana
---
---
Milwaukee
---
---
Indianapolis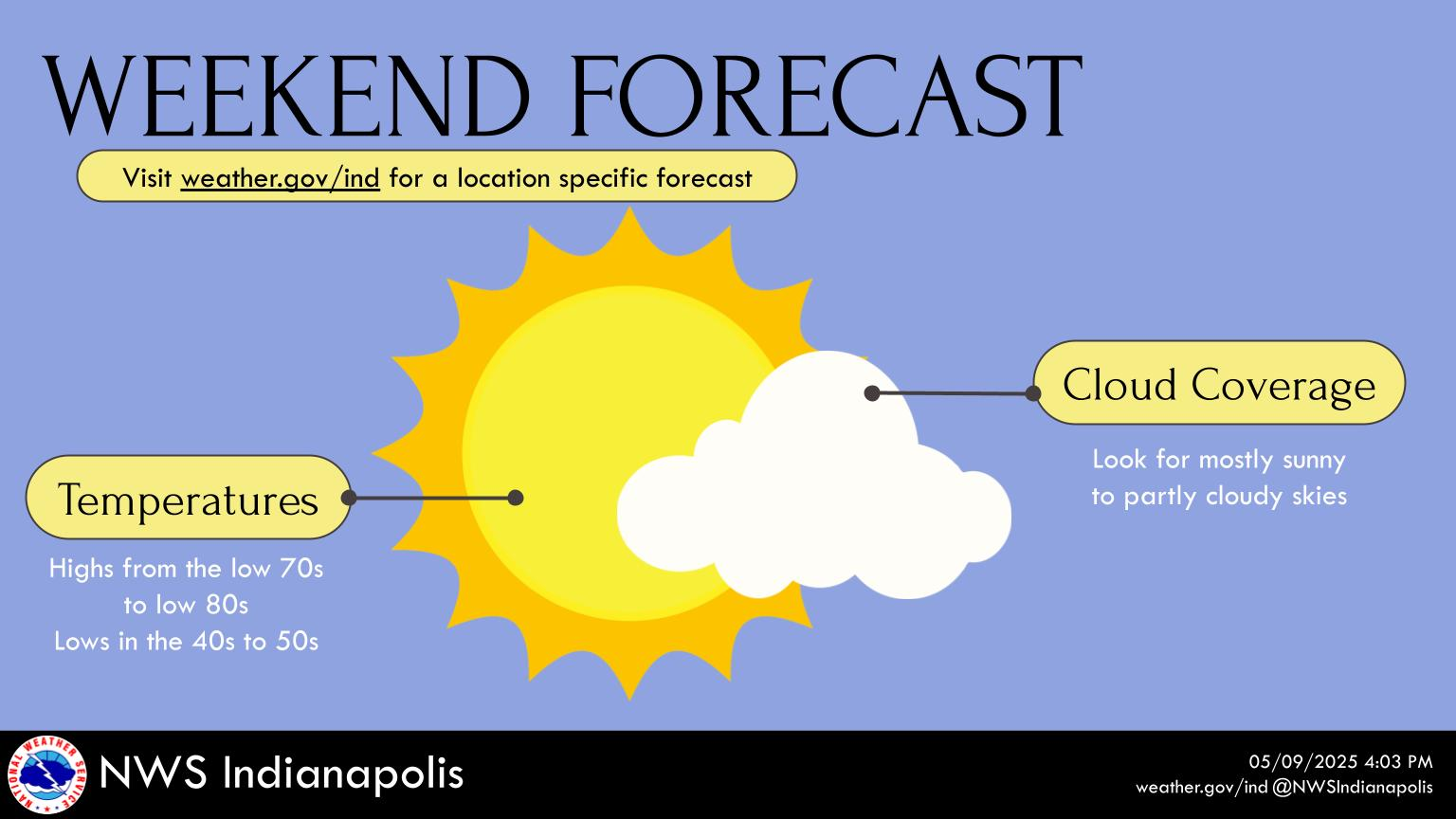 ---
---
National Weather Outlook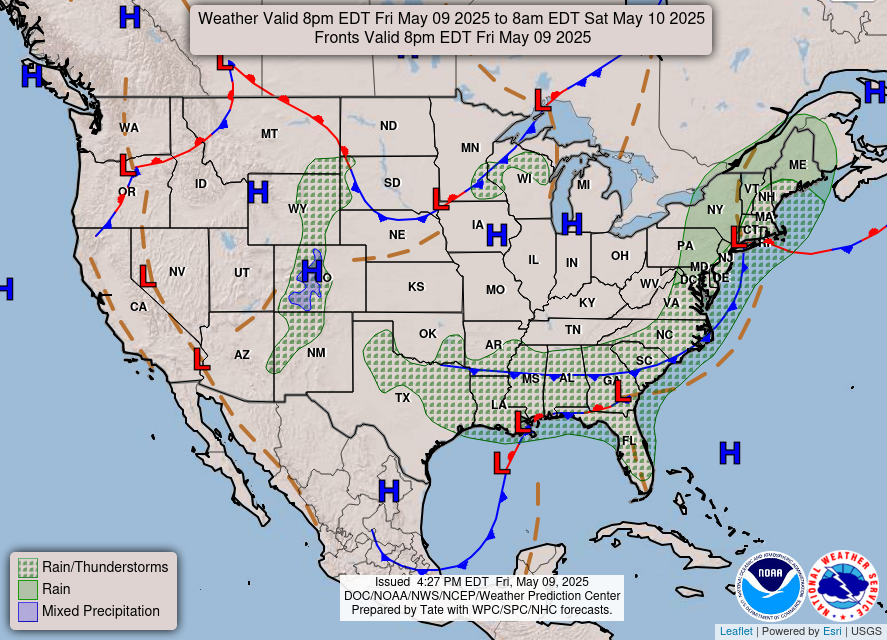 ---
---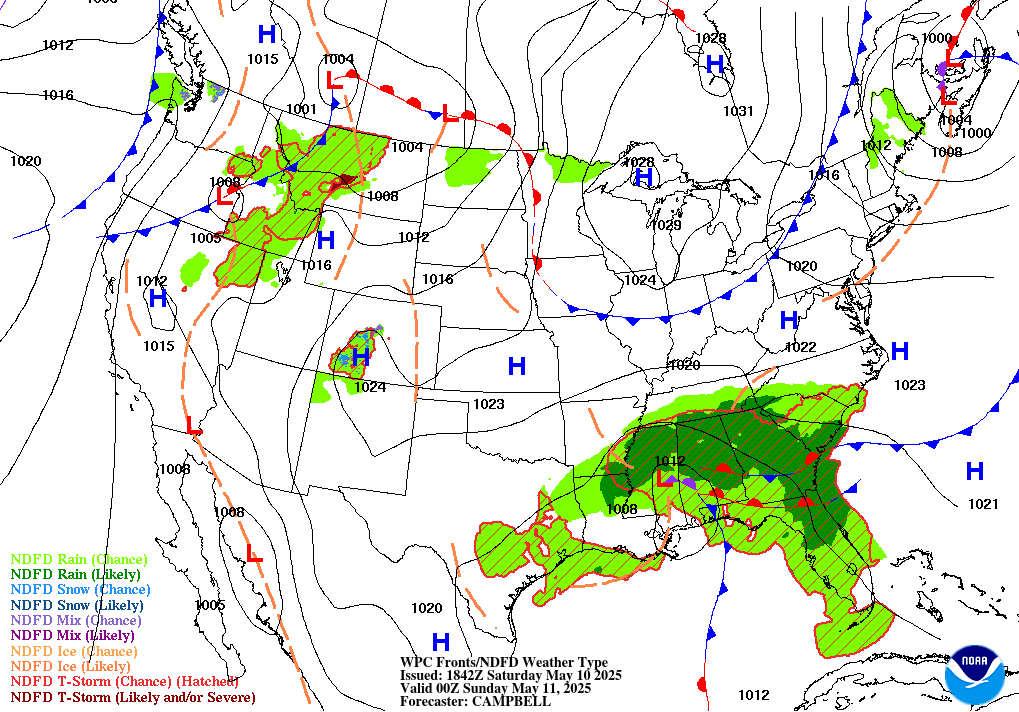 ---
National Discussion and Travel Weather
By Tate of the NWS
Flash flooding potential continues today for the Southwest, while rain and strong thunderstorms spread into the Southern Plains
Heavy snow across the Northern High Plains, Central Plains, and higher elevations of the West
A low pressure system is expected to slowly move across the Four Corners region eastward into the Southern Plains for the end of the week ahead of an upper-level trough, spreading precipitation to those areas. Heavy rain could continue during the day today for the Southwest before winding down tonight, and Flash Flood Watches remain in effect there. Rain and thunderstorms should spread into the Southern Plains today as well, and there is a Slight Risk of severe weather in effect for parts of southeastern New Mexico and western Texas, along with the potential for a couple of inches of rain in Oklahoma. Farther east, a slowly moving front across the Lower Mississippi Valley and Southeast will lead to rain for those areas and into the Tennessee and Lower Ohio Valleys. Currently, over an inch of rain is forecast for portions of Tennessee and Kentucky on Saturday, which could cause isolated flooding.
As a strong high pressure system presses southward through western Canada, snow is expected to spread ahead of it into the Northern High Plains. Upper-level energy and the aforementioned low pressure system should also lead to snow developing in the Central Rockies and into the Central Plains. Persistent snowfall across the Northern Great Basin, Northern Rockies, and Northern High Plains through Sunday morning should create snowfall totals of a foot to 18 inches in those areas. Snow in the Central Plains looks to begin Friday evening and wind down on Saturday, and snowfall amounts of over 6 inches are forecast there. An upper-level low is forecast to spin offshore in the Eastern Pacific Saturday into Sunday, leading to multiple rounds of precipitation for the Pacific Northwest into the Intermountain West and California. Heavy snow is possible for the Cascades and Sierra Nevada.
Elsewhere, a frontal system is expected to pass through the Mid-Atlantic and Northeast today, leading to rain in the bulk of those areas but snow in far northern New England. Over 6 inches of snow is possible in far northern Maine, along with light freezing rain in northern Vermont and New Hampshire and western Maine.
The cold high pressure system will bring much below normal temperatures to the Northwest through the end of the week. Below average temperatures (10 to 25 degrees below normal for highs) are also forecast for the Central High Plains today, spreading into the Middle Mississippi Valley toward the Ohio Valley Saturday. Meanwhile, south of the front, the Gulf Coast states will be warmer than normal. The Eastern Seaboard can expect warm weather today, with highs in the 70s for the Mid-Atlantic and in the 60s for southern New England, but should cool to near normal Saturday after the cold front passes.

To keep up to date on our show schedule and view our past shows, like our Facebook Page The Bill and Kali Show or Subscribe to our YouTube Channel.
A show that highlights organizations and individuals doing wonderful things for those in need or their community.