Windy and Decreasing Clouds – Friday, March 6th. National Weather Service Outlook Live Forecast Feeds with Live Radar for Chicago, Michiana, Milwaukee, and Indianapolis. Brought to you by Tiger Plumbing. Photo Courtesy of Addie Acres LaPorte.
Chicago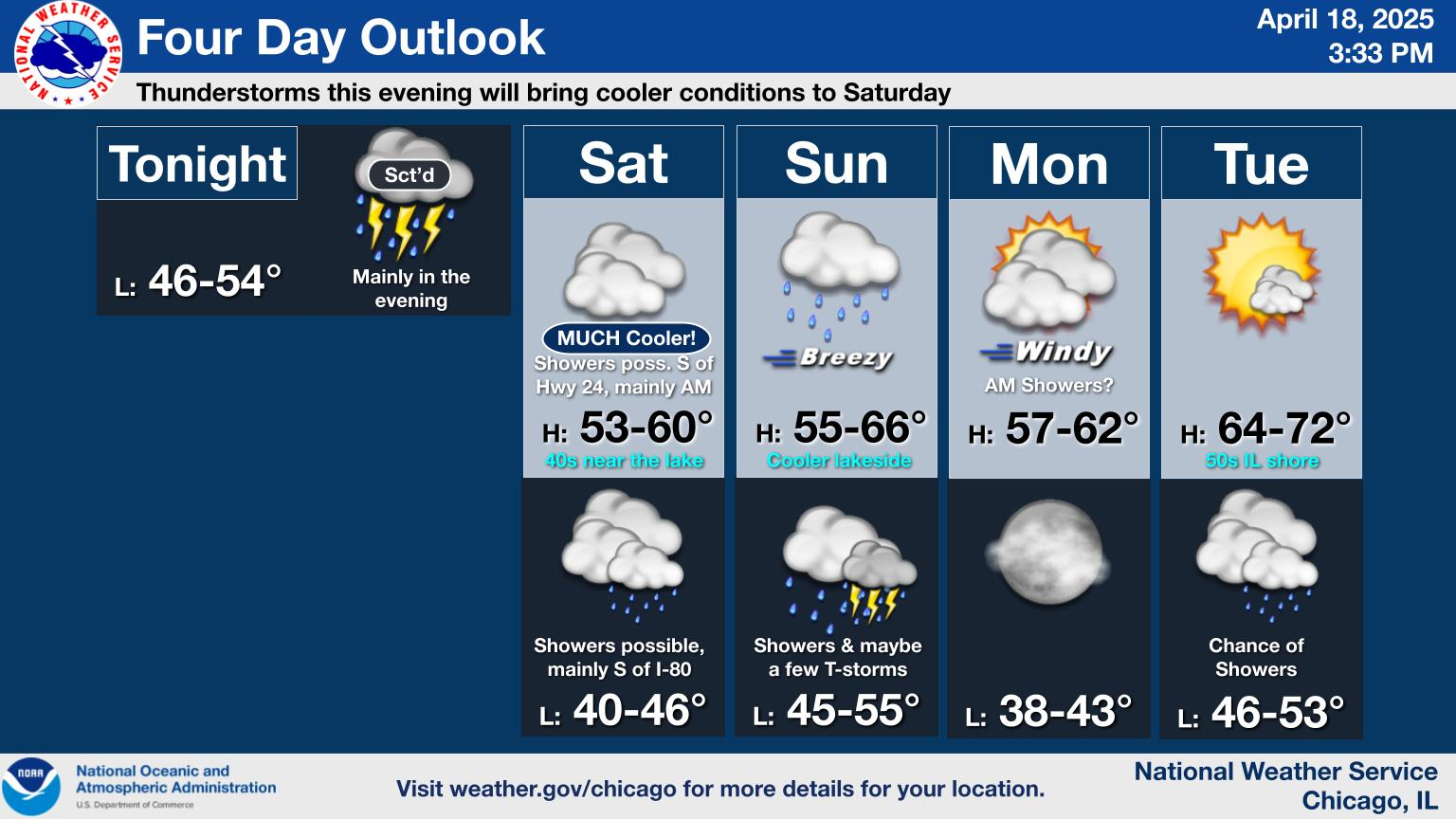 ---
---
Michiana
---
---
Milwaukee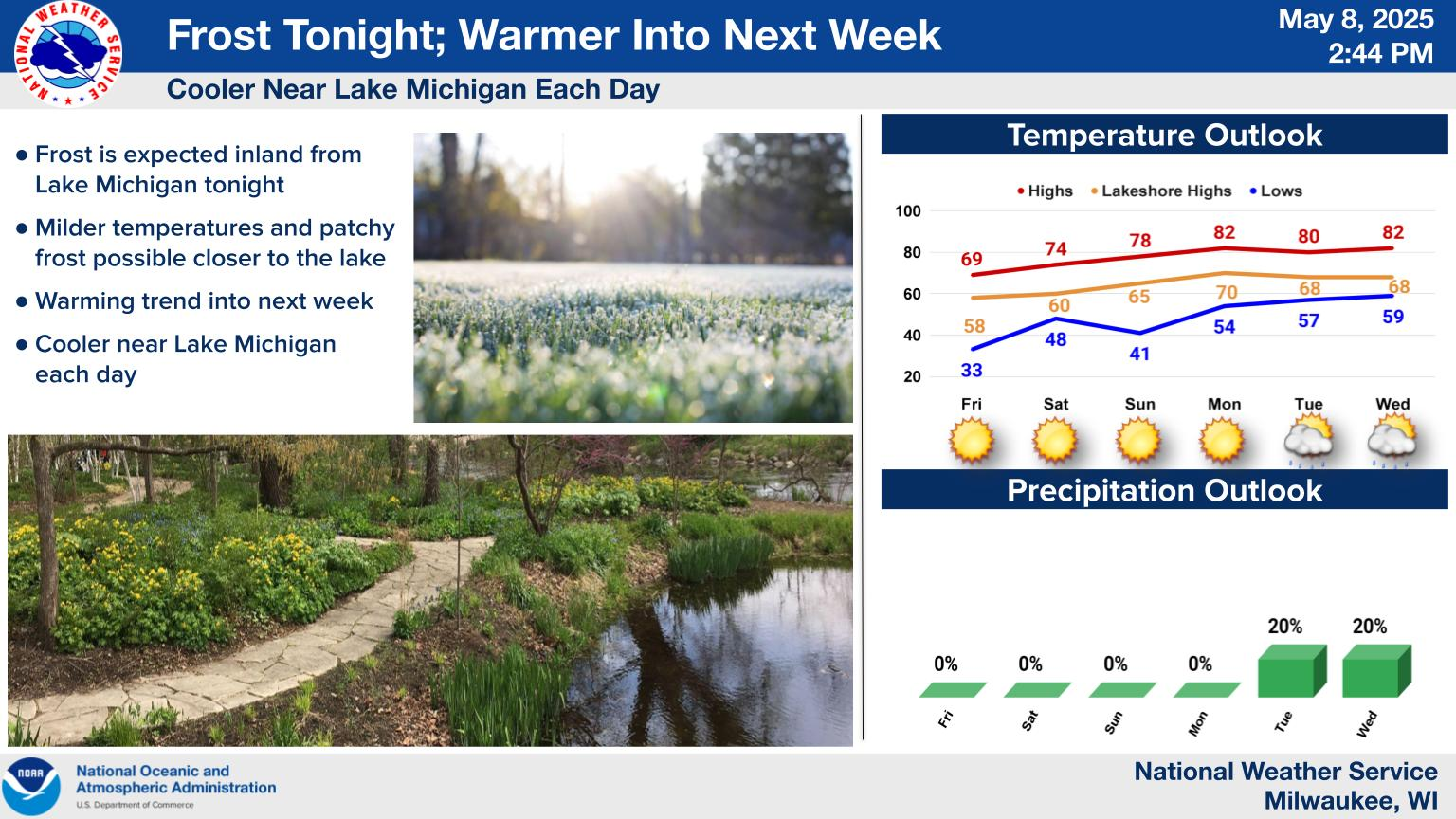 ---
---
Indianapolis
---
---
National Weather Outlook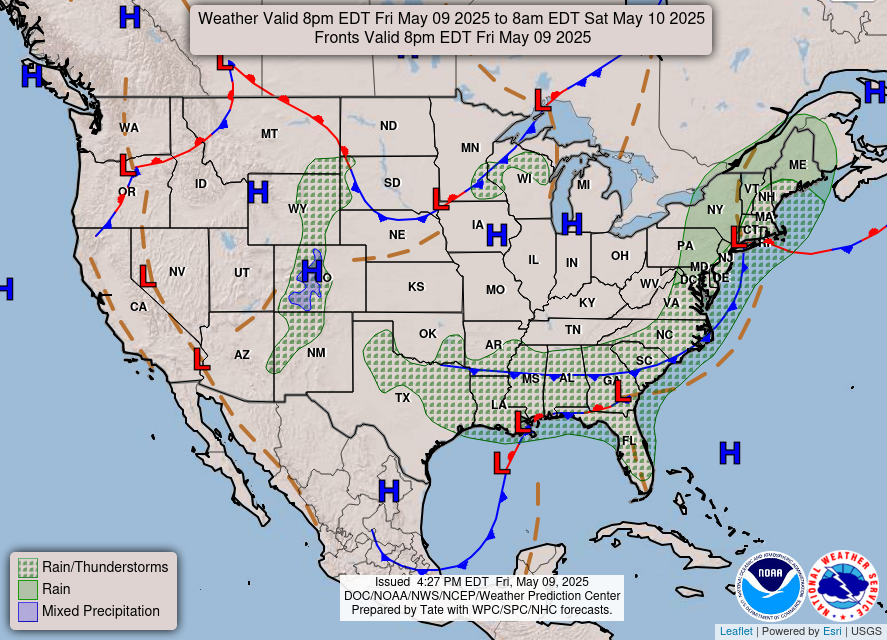 ---
---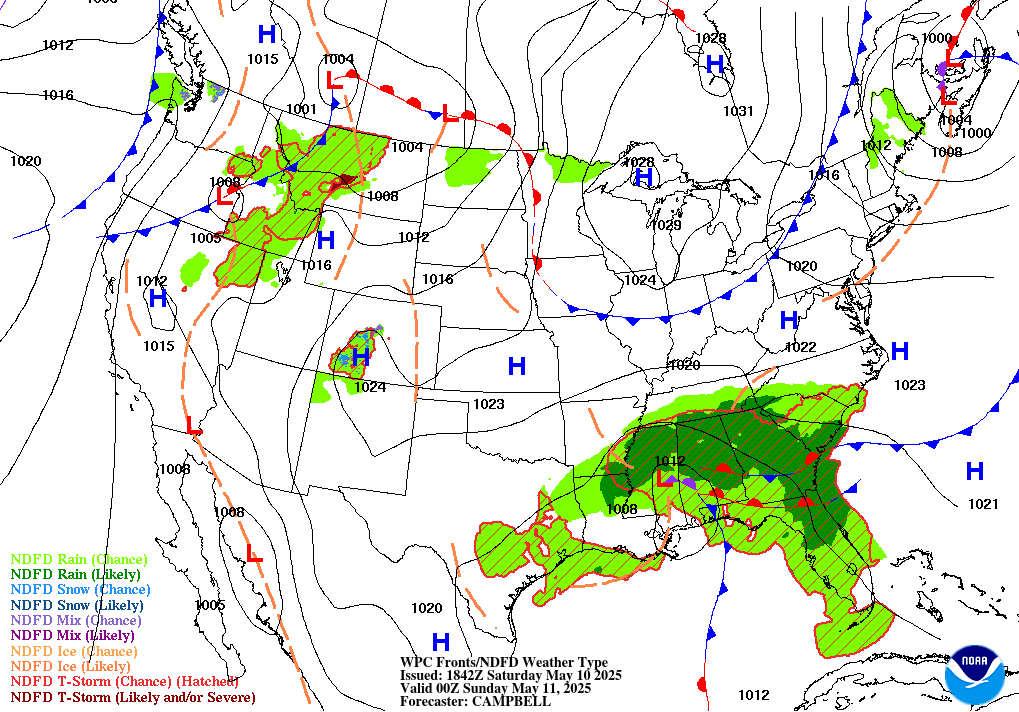 ---
National Discussion and Travel Weather
By Ziegenfelder of the NWS
Snow for the Central Appalachians, Lower Great Lakes, and for the Cascades/Sierra Nevada Mountains
An upper-level low over the Great Lakes will move eastward off the Northeast Coast overnight Friday. The energy will produce light snow over parts of the Great Lakes that will expand into the Central Appalachians/Lower Great Lakes and Northern New England by Friday evening ending by Saturday afternoon.
Meanwhile, an upper-level trough off the West Coast and a week plume of moisture along the coast will aid in producing light rain over parts of the Pacific Northwest and Central California Coast and light snow over the Cascades into parts of the Northern Intermountain Region through Friday evening. On Saturday morning as the trough's associated front passes into the Northern Intermountain Region, the snow levels will lower over Oregon and Northern California as the areal coverage of snow increases. The snow will expand eastward into parts of the Northern Rockies on Saturday night with the snow and rain waning by Sunday morning.

To keep up to date on our show schedule and view our past shows, like our Facebook Page The Bill and Kali Show or Subscribe to our YouTube Channel.
A show that highlights organizations and individuals doing wonderful things for those in need or their community.