Tuesday, March 3nd. National Weather Service Outlook Live Forecast Feeds with Live Radar for Chicago, Michiana, Milwaukee, and Indianapolis. Brought to you by Lerner and Rowe. Photo Courtesy of Addie Acres LaPorte.
Chicago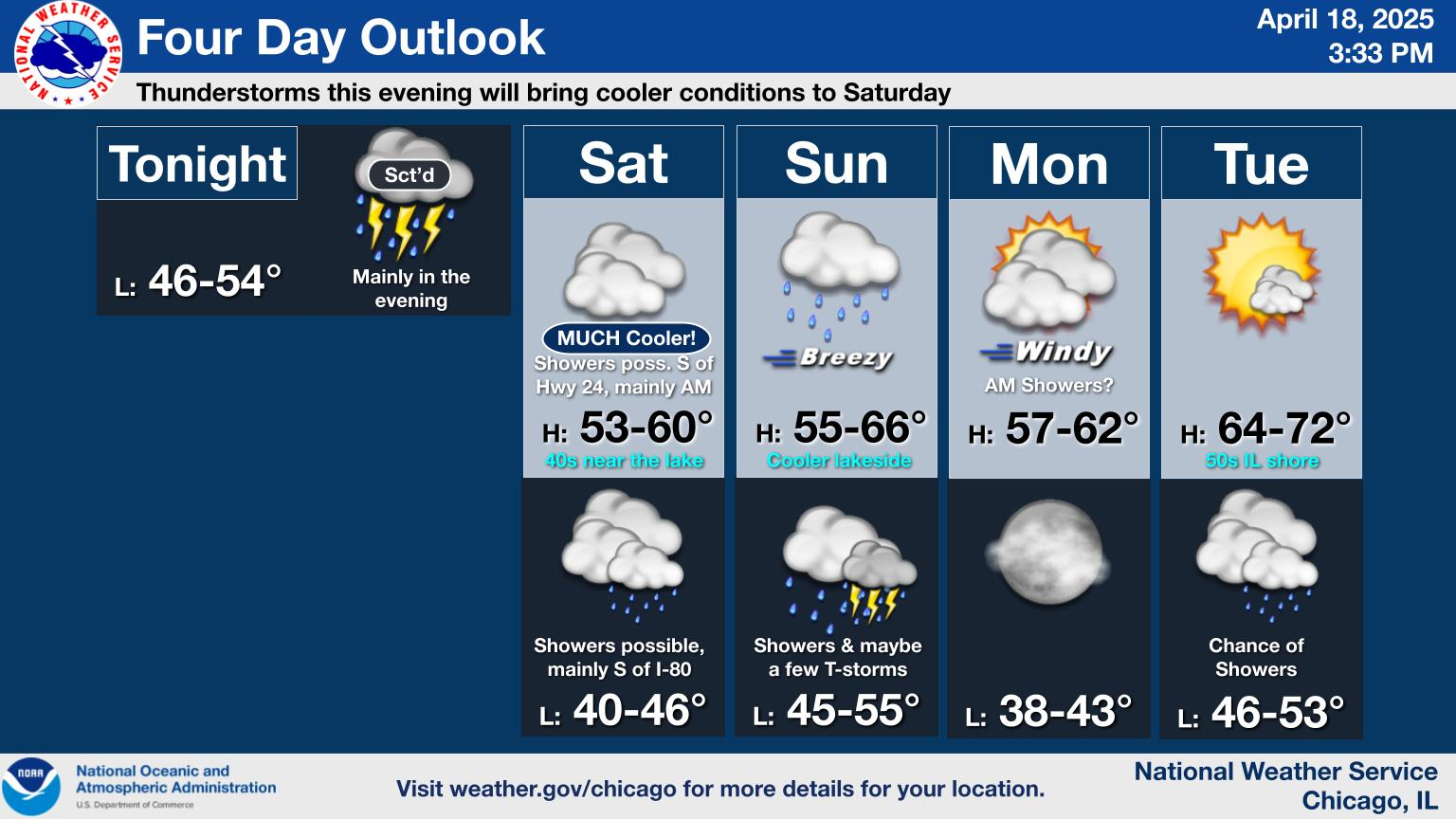 ---
---
Michiana
---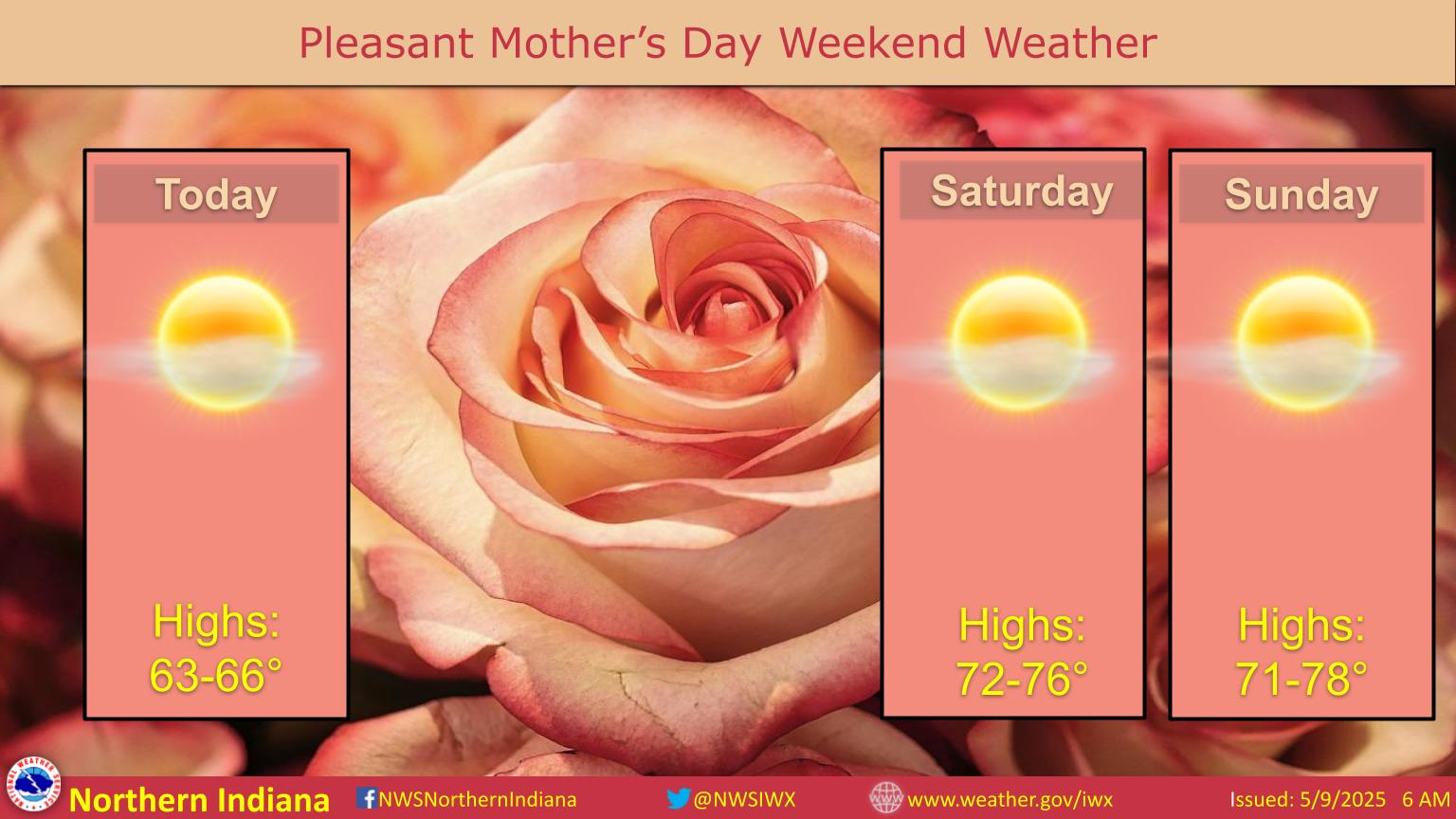 ---
---
Milwaukee
---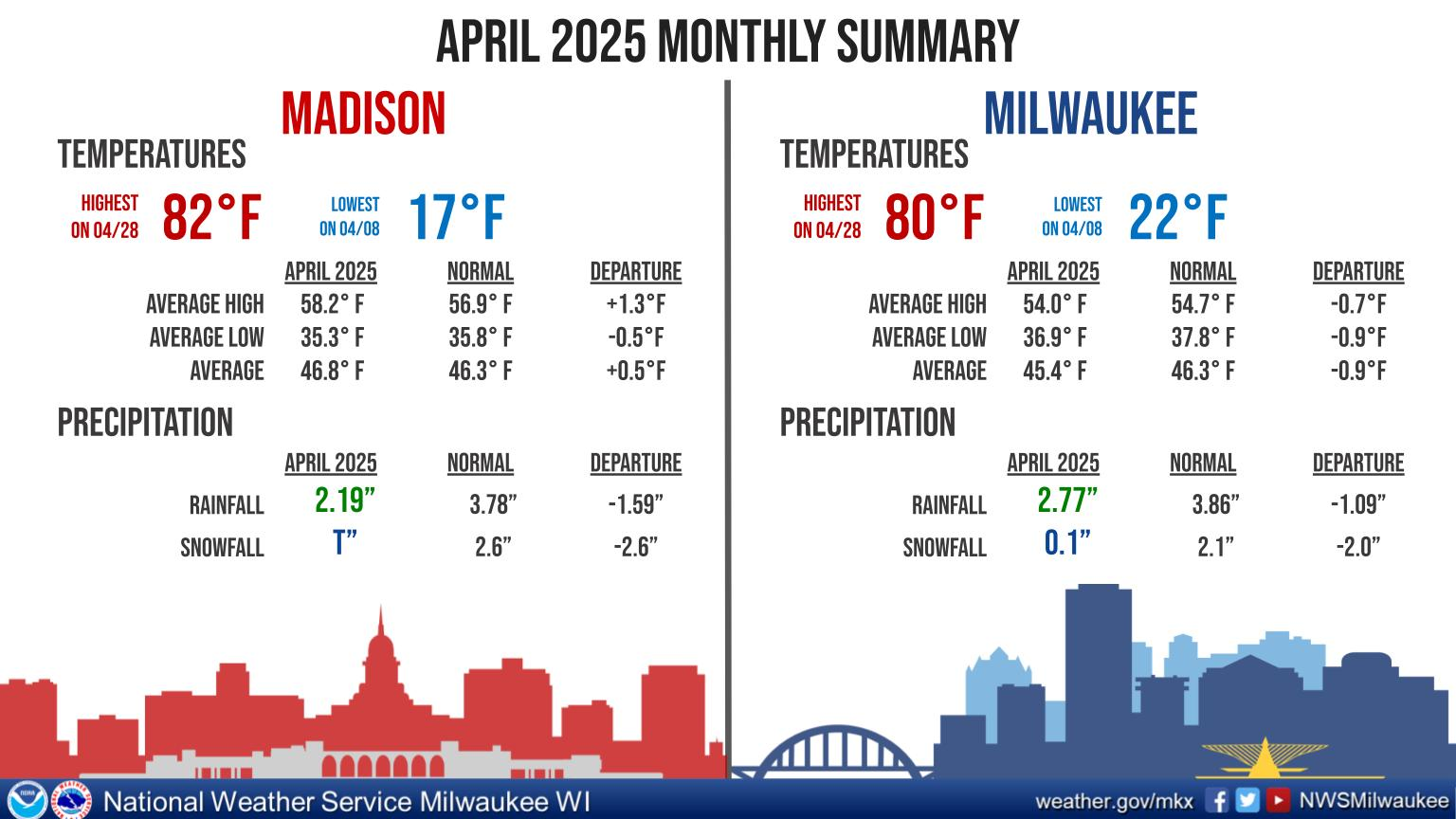 ---
---
Indianapolis
---
---
National Weather Outlook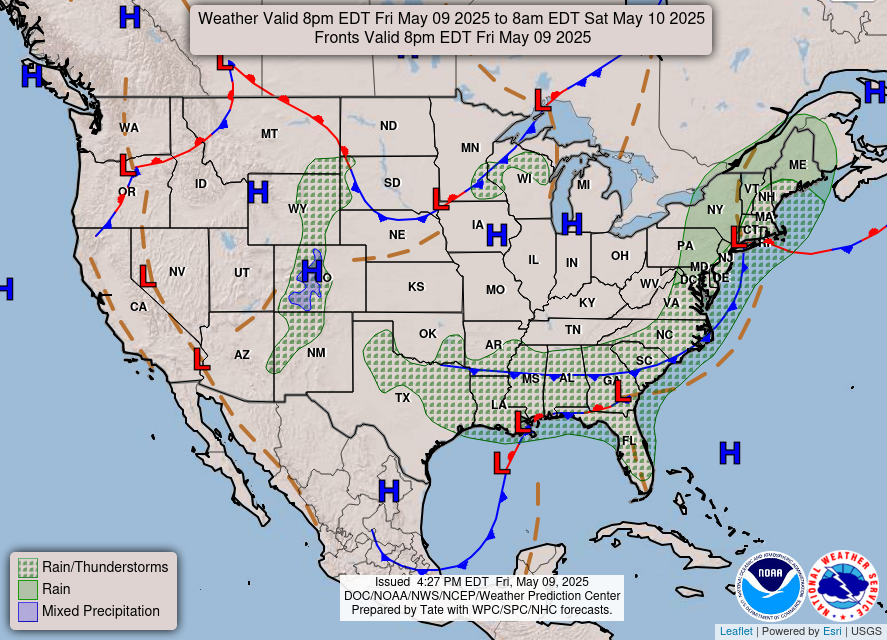 ---
---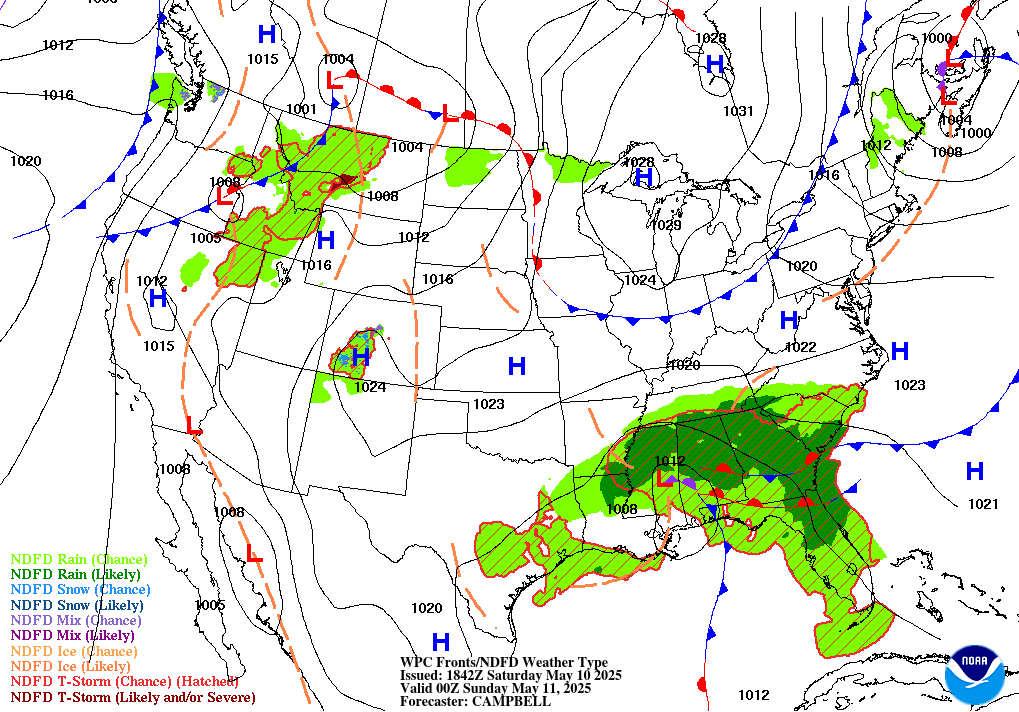 ---
National Discussion and Travel Weather
By Mullinax of the NWS
Showers and storms to track through the Mid-South, Southeast, and Mid-Atlantic Tuesday
Moisture rich southern storm system to produce heavy rain through mid-week, including the potential for severe weather and flash flooding from the Southern Plains to the Southeast
Heavy mountain snow in the Cascades, high winds in the Northern Rockies, accumulating snow possible over the northern Great Lakes
A cold front working in tandem with a slow moving warm front that were responsible for areas of severe weather across the Mid-South Monday night will advance east towards the East Coast today. Severe storms are possible in parts of the Mid-Atlantic and Southeast ahead of the approaching cold front which is why these areas are currently under a marginal risk for severe weather on Tuesday. Further north, showers will track through the Northeast making for a wet Tuesday evening rush hour.
To the south and west, a highly anomalous upper trough is passing over the Southwest U.S. and northern Mexico this morning. This trough will tap into moisture from both the subtropical Pacific and Gulf of Mexico, which in turn will force showers and thunderstorms to develop over the Southern Plains Tuesday and into Tuesday night. Slight Risks for both excessive rainfall and severe weather have been issued for parts of Texas while another Slight Risk area for excessive rainfall is also positioned over parts of the central Gulf Coast. Widespread showers and storms will then track east across the Deep South by Wednesday where the threat for flash flooding and severe weather will also be present. An elongated Slight Risk for excessive rainfall is in place from the Lower Mississippi Valley to the Southeast. The potential for heavy rain will last one more day in the Southeast on Thursday with some severe storms also possible. From Tuesday into Thursday precipitation along the Gulf Coast will be heavy as parts of Mississippi, Alabama, and Georgia are forecast to receive between 3 to 4 inches of rain with locally higher totals possible.
Elsewhere, the Pacific Northwest will see a brief break in the rain and mountain snow this morning before another round arrives Tuesday evening. After a drier day on Wednesday, a second round of precipitation will arrive later in the day on Thursday. Heavy snow is expected along the Cascades with some locally heavy totals possible in the Northern Rockies as well. Through Wednesday afternoon, much of Montana and the northern Rockies will contend with high winds as wind gusts potentially exceeding 60 mph are likely. By Thursday, a quick moving storms system will track across the northern Great Lakes where snow totals in excess of 6 inches are possible.

To keep up to date on our show schedule and view our past shows, like our Facebook Page The Bill and Kali Show or Subscribe to our YouTube Channel.
A show that highlights organizations and individuals doing wonderful things for those in need or their community.