"Let it Be Spring" Monday, March 2nd. National Weather Service Outlook Live Forecast Feeds with Live Radar for Chicago, Michiana, Milwaukee, and Indianapolis. Brought to you by ExecutiveSuites2.
Chicago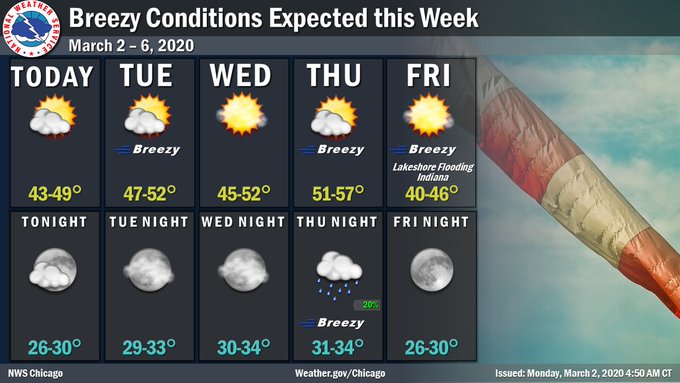 ---
---
Michiana
---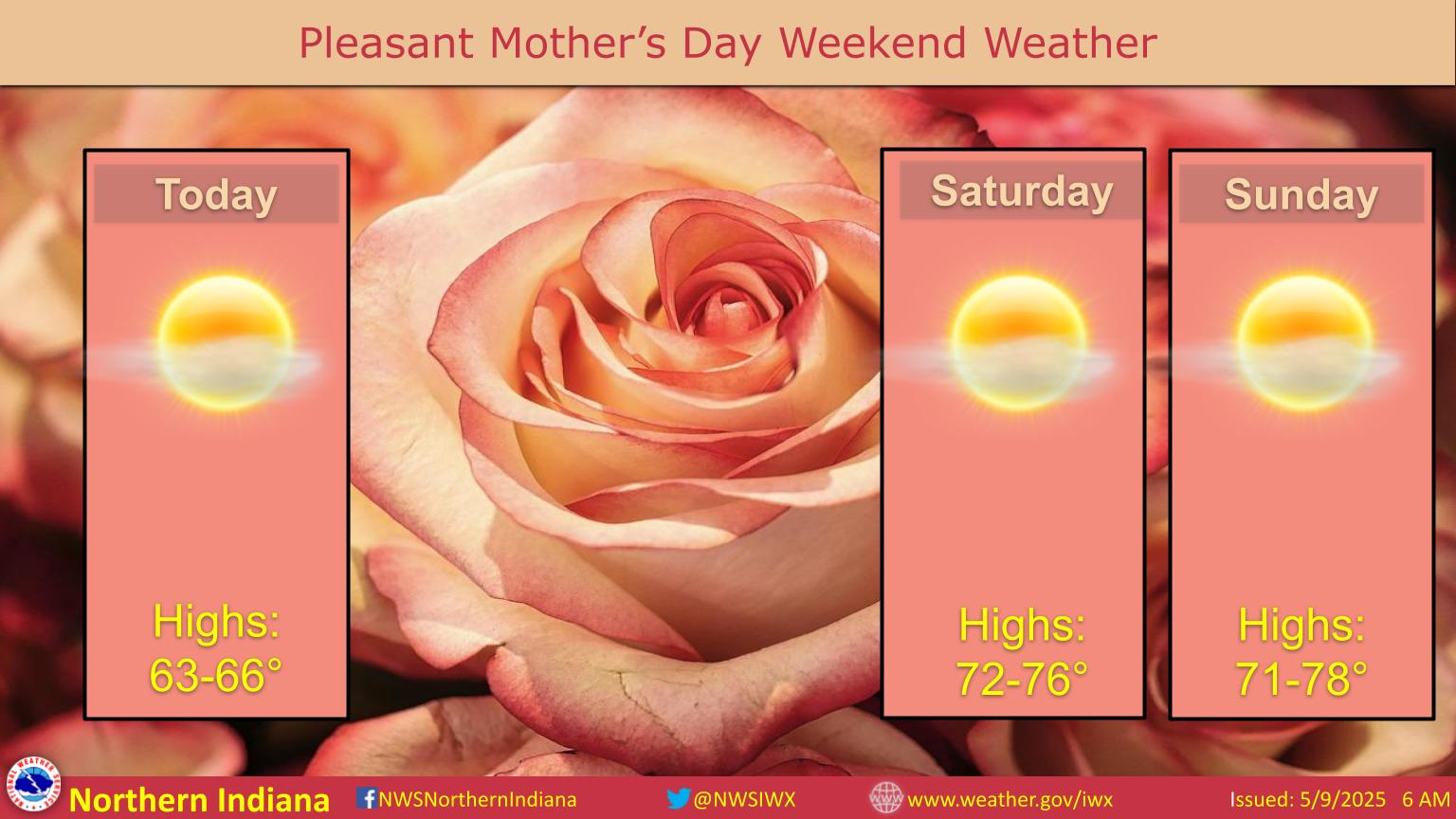 ---
---
Milwaukee
---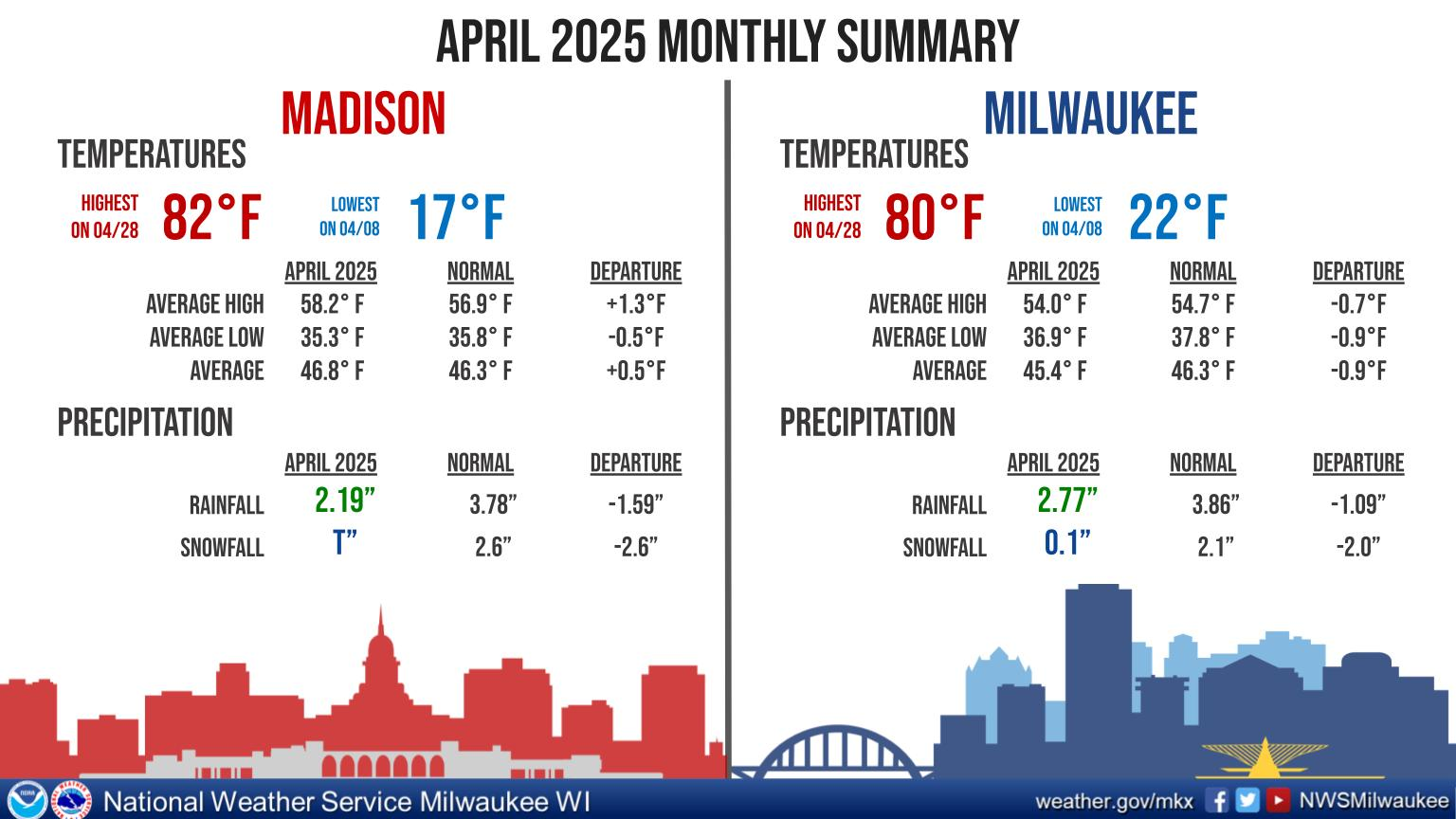 ---
---
Indianapolis
---
---
National Weather Outlook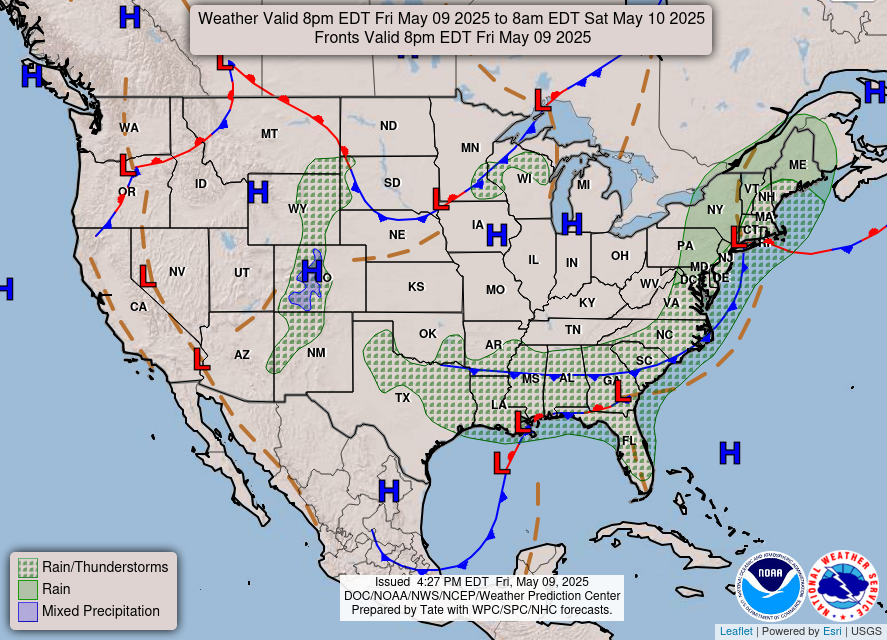 ---
---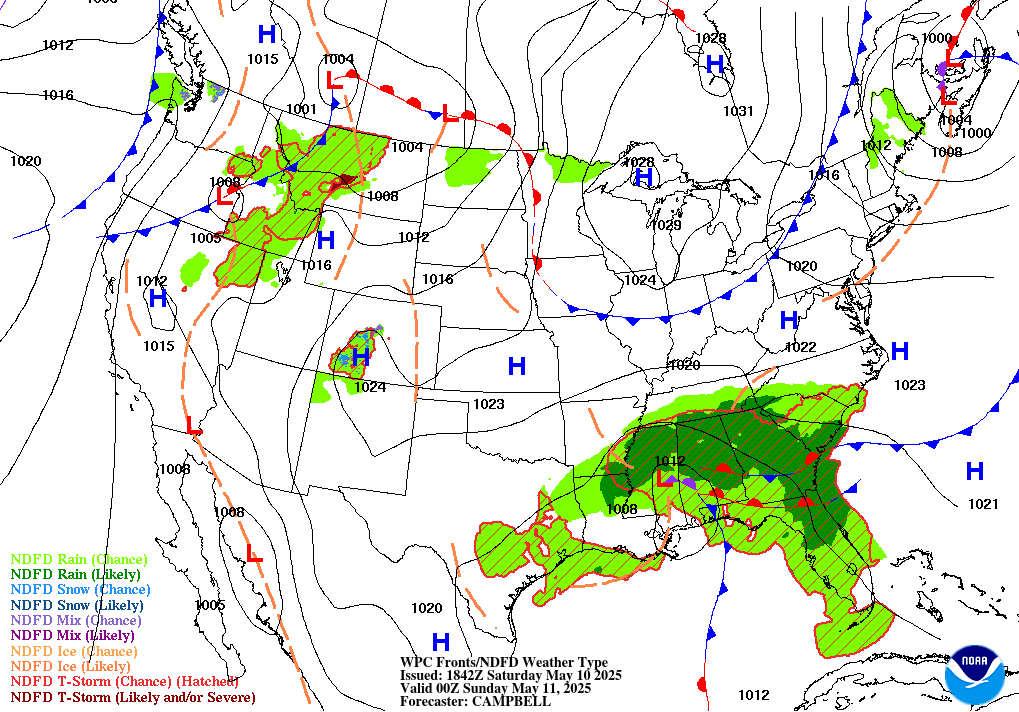 ---
National Discussion and Travel Weather
By Mullinax of the NWS
Showers and thunderstorms to extend along a frontal boundary from the Deep South to the Northeast both Monday and Tuesday
Southern U.S. storm system to drench much of the South with rain and thunderstorms, flooding and severe weather possible
Rain and mountain snow in the Northwest, light snow possible in the Midwest and Great Lakes
A frontal boundary tracking across the eastern half of the U.S. will make for a wet start to the week from the Deep South and Ohio Valley to the Northeast. Parts of the Tennessee Valley and southern Appalachians can expect over one inch of rain with lesser amounts in the eastern Great Lakes and Northeast. Some precipitation will fall in the form of a wintry mix this afternoon and evening in northern New England. Severe storms and localized areas of flash flooding are also possible in the Lower Mississippi Valley Monday afternoon. By Tuesday, the cold front will slow down as it approaches the Appalachians and a wave of low pressure will track northeast along it. This will lead to another round of showers up and down the East Coast with a chance of a few thunderstorms in the Southeast. A Slight Risk for flash flooding has been issued for parts of the Deep South on Tuesday.
Farther west, the headliner of the week will be a highly anomalous upper trough passing over the Southwest U.S. and northwest Mexico on Monday. This trough will tap into moisture from both the subtropical Pacific and Gulf of Mexico, which in turn will force showers and thunderstorms to flourish over the Southern Plains on Tuesday and into Tuesday night. Portions of Texas will be at risk for both severe weather and flash flooding Tuesday evening. Some locations in west Texas could see rainfall totals over one inch Tuesday. Widespread showers and storms will then spread east into the Deep South by Wednesday where the threat for flash flooding and severe weather will also be present. In short, the stretch from Monday to Wednesday is forecast to be a soaker along the Gulf Coast with parts of Mississippi, Alabama, and Georgia receiving between 2 to 5 inches of rain.
Elsewhere, the Pacific Northwest to Northern Rockies should see rounds of precipitation the first first half of the week as a couple of upper-level impulses pass through. Higher elevations of the Cascades and Rockies can expect over a foot of snow through Tuesday. The Upper Midwest and northern Great Lakes could see some light snow by Tuesday with a low pressure system passing through Canada.

To keep up to date on our show schedule and view our past shows, like our Facebook Page The Bill and Kali Show or Subscribe to our YouTube Channel.
A show that highlights organizations and individuals doing wonderful things for those in need or their community.