Sunny Mostly Dry Week Ahead for All the Area – Saturday, February 29th National Weather Service Outlook Live Forecast Feeds with Live Radar for Chicago, Michiana, Milwaukee, and Indianapolis. Brought to you by Tiger Plumbing.
Chicago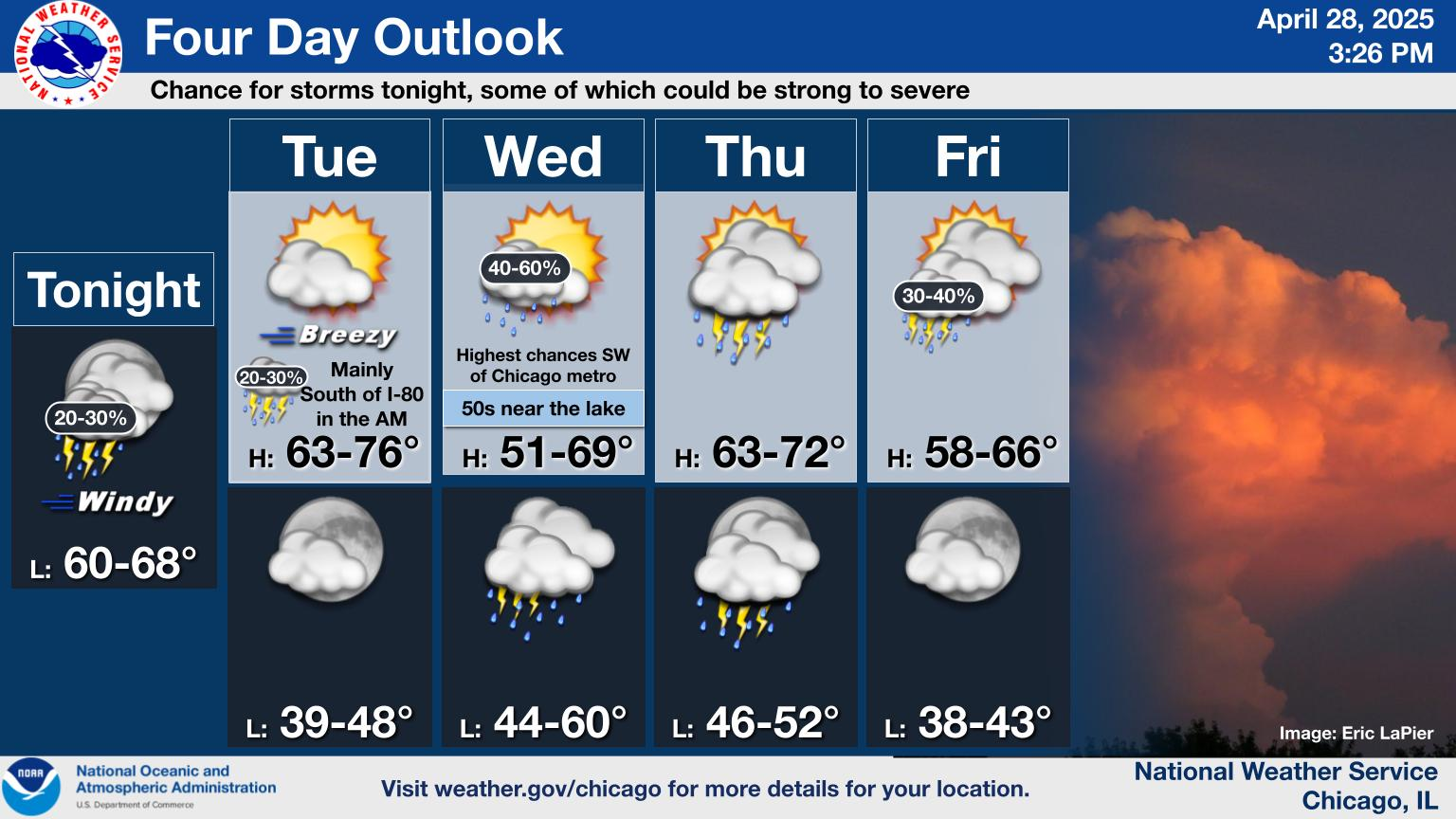 ---
---
Michiana
---
---
Milwaukee
---
---
Indianapolis
---
---
National Weather Outlook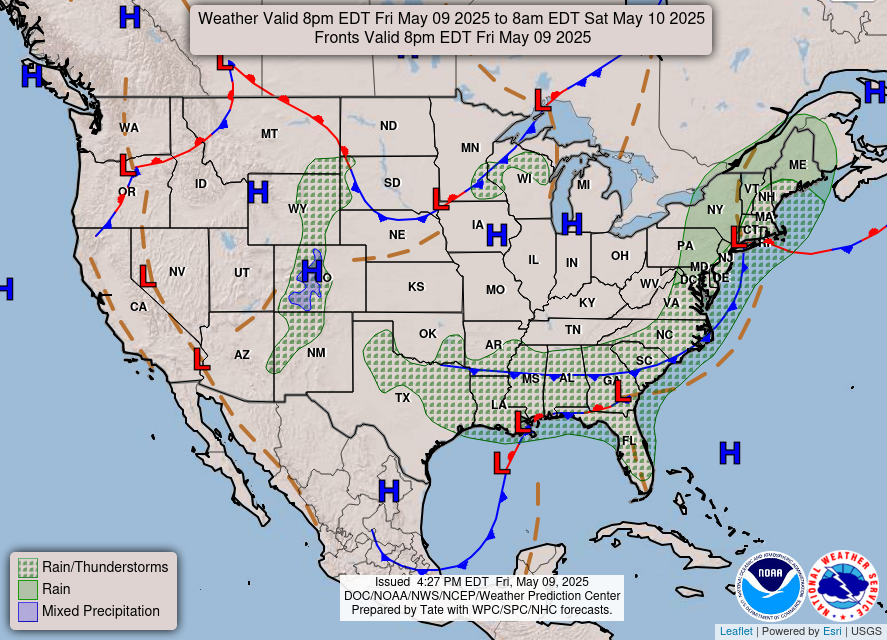 ---
---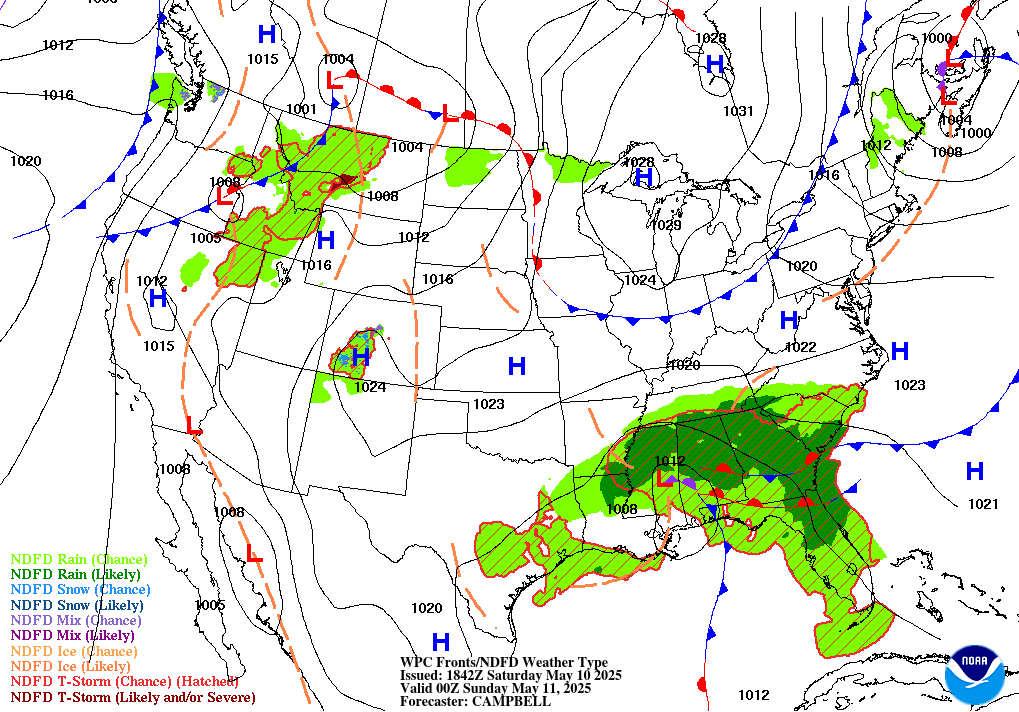 ---
National Discussion and Travel Weather
By Mullinax of the NWS
Below normal temperatures up and down the East Coast, warming temperatures in the Plains and Midwest throughout the weekend
Heavy lake-effect snow event down wind of Lakes Erie and Ontario to conclude Saturday afternoon
Pacific storm to usher in coastal showers and mountain snow over the western third of the continental U.S. Saturday and Sunday
Scattered showers and thunderstorms possible in the Mid-South on Monday
On this Leap Day, residents along the East Coast will leap for the extra blankets and jackets this morning as the month of February concludes on a chilly note. Below normal temperatures will extend from the northern Appalachians on southward to the Sunshine State today. Portions of the Southeast will watch temperatures dip below freezing both Saturday and Sunday mornings. Meanwhile, the Nation's Heartland will leap for joy as spring-like temperatures engulf the region with day time highs in the 60s and 70s this weekend. The Southwest will enjoy unseasonably warm temperatures Saturday but cooler temperatures are on the way Sunday.
After a couple days of heavy lake effect snow bands locations down wind of Lakes Erie and Ontario will see snow taper off Saturday afternoon. Scattered rain and snow showers in the southern Appalachians and Tennessee Valley this morning will also dissipate this morning as high pressure builds in from the west. Spotty snow showers are possible in portions of the Northeast today with accumulations of a coating to one inch possible under the heaviest of snow showers.
The West Coast will cool off this weekend as a cold front and its parent Pacific storm tracks through the Northwest and northern Rockies today. Valleys and coastal locations can anticipate passing rain showers while higher elevations of the Northwest will contend with periods of snow today and into Sunday. By Sunday, mountain snow will slide south into the Sierra Nevada and the Central Rockies.
On Monday, a cold front sweeping across the Midwest and Great Lakes will produce areas of showers and thunderstorms across the Mid-South. Chances for rain extend as far north as the eastern Great Lakes with a wintry mix possible in the northern Appalachians. Meanwhile, the western U.S. storm system will continue to produce scattered showers and areas of mountain snow across the Four Corners region.

To keep up to date on our show schedule and view our past shows, like our Facebook Page The Bill and Kali Show or Subscribe to our YouTube Channel.
A show that highlights organizations and individuals doing wonderful things for those in need or their community.