Warming Up this Weekend. Friday, February 28th National Weather Service Outlook Live Forecast Feeds with Live Radar for Chicago, Michiana, Milwaukee, and Indianapolis. Brought to you by Promise You Art House. Photo Courtesy of Addie Acres LaPorte IN
Chicago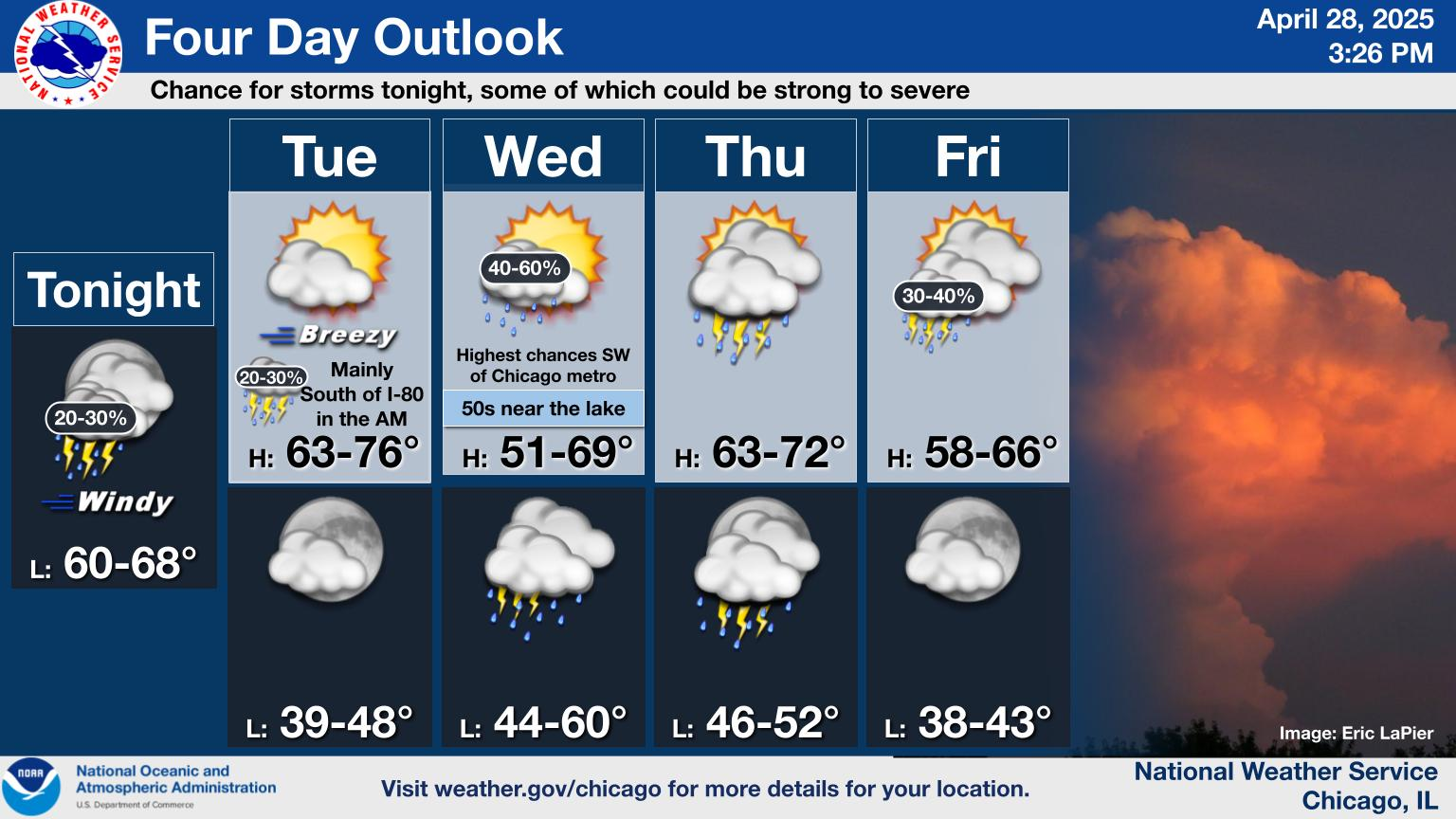 ---
---
Michiana
---
---
Milwaukee
---
---
Indianapolis
---
---
National Weather Outlook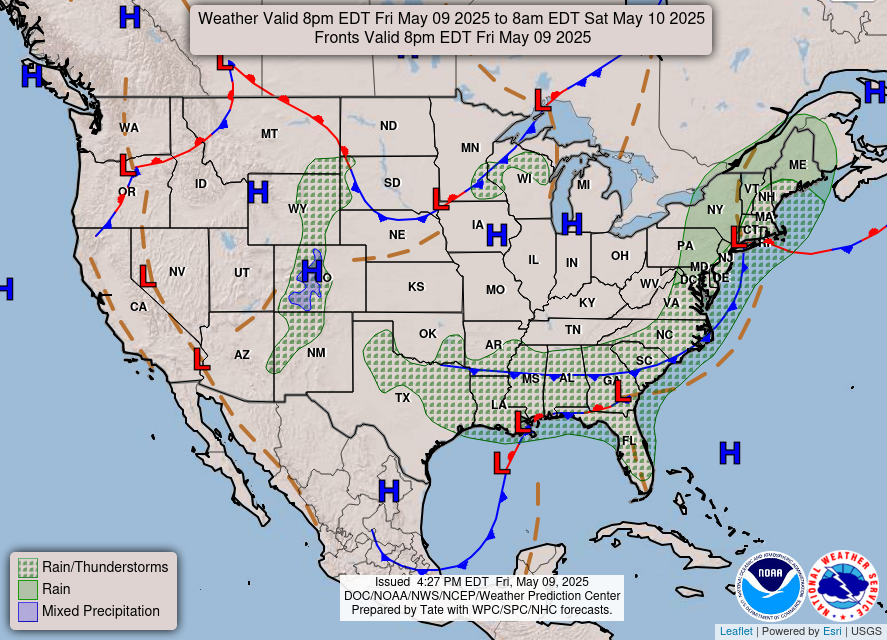 ---
---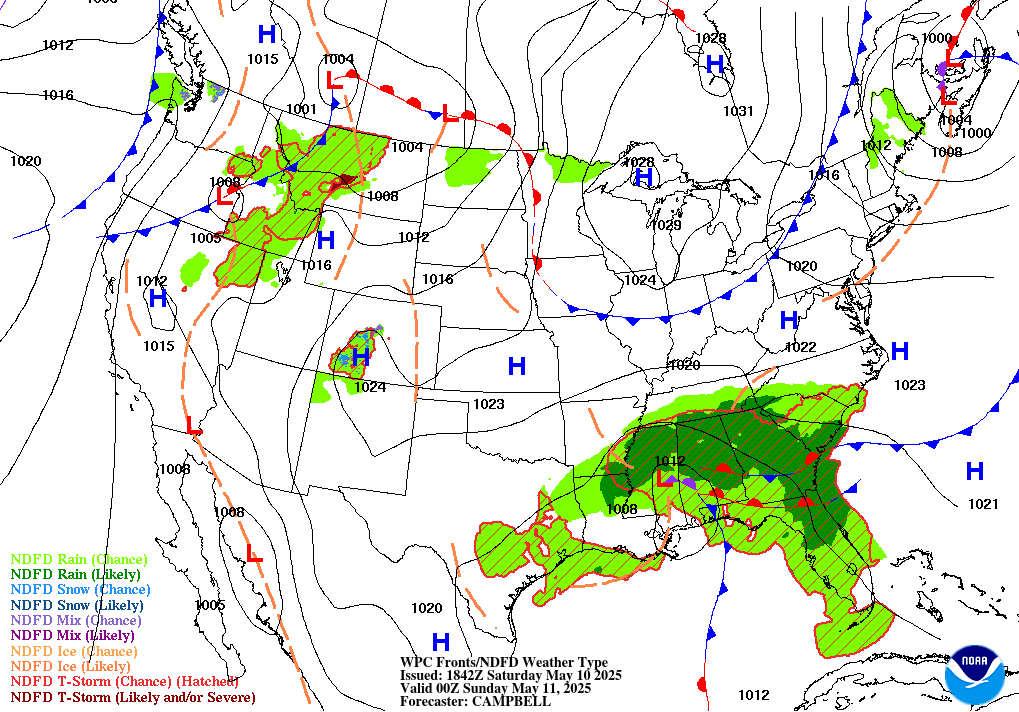 ---
National Discussion and Travel Weather
By Mullinax of the NWS
Heavy lake-effect snow event downwind from Lake Erie and Lake Ontario to continue today
Chilly temperatures up and down the East Coast through Saturday, warming temperatures in the Plains and Midwest throughout the weekend
Pacific storm system to usher in coastal showers and mountain snow through the western third of the continental U.S. Saturday and Sunday
As cold temperatures and brisk winds associated with a potent upper-level trough over southeast Canada flow over the ice-free Great Lakes, prolonged bands of lake effect snow will continue downwind from all the Great Lakes and into the Central Appalachians through Saturday morning. In addition to the heavy snow, Blizzard Warnings are also in effect downwind of Lakes Erie and Ontario until Friday afternoon due to wind gusts up to 50 mph and potential whiteout conditions. The bulls-eye for the heaviest totals will be in and around the Tug Hill Plateau of northern New York where storm total snowfall amounts will exceed three feet. Farther south, portions of the Ohio Valley and Mid-Atlantic may witness some spotty rain and snow showers late Friday morning and into the early evening hours.
The East Coast will bundle up through Sunday morning as below normal temperatures stick around through Saturday. Sub-freezing low temperatures are likely through much of the Southeast both Saturday and Sunday mornings. Meanwhile, the Nation's Heartland will see more spring-like temperatures with day time highs in the 60s and 70s this weekend. The West Coast will enjoy unseasonably warm temperatures Friday but cooler temperatures are on the way this weekend.
The West Coast cools off this weekend due to a cold front and its parent Pacific storm system tracking into the Pacific Northwest on Saturday. Valleys and coastal locations can anticipate passing showers as early as Friday night and lasting into Saturday. The higher elevations of the Northwest will contend with periods of snow with the heaviest snowfall located in the Cascades. By Sunday, areas of mountain snow will extend south into the Sierra Nevada and the central Rockies.

To keep up to date on our show schedule and view our past shows, like our Facebook Page The Bill and Kali Show or Subscribe to our YouTube Channel.
A show that highlights organizations and individuals doing wonderful things for those in need or their community.