Monday, February 24th National Weather Service Outlook with Live Radar for Chicago, Michiana, Milwaukee, and Indianapolis. Brought to you by Creative Carpet and Flooring.
Chicago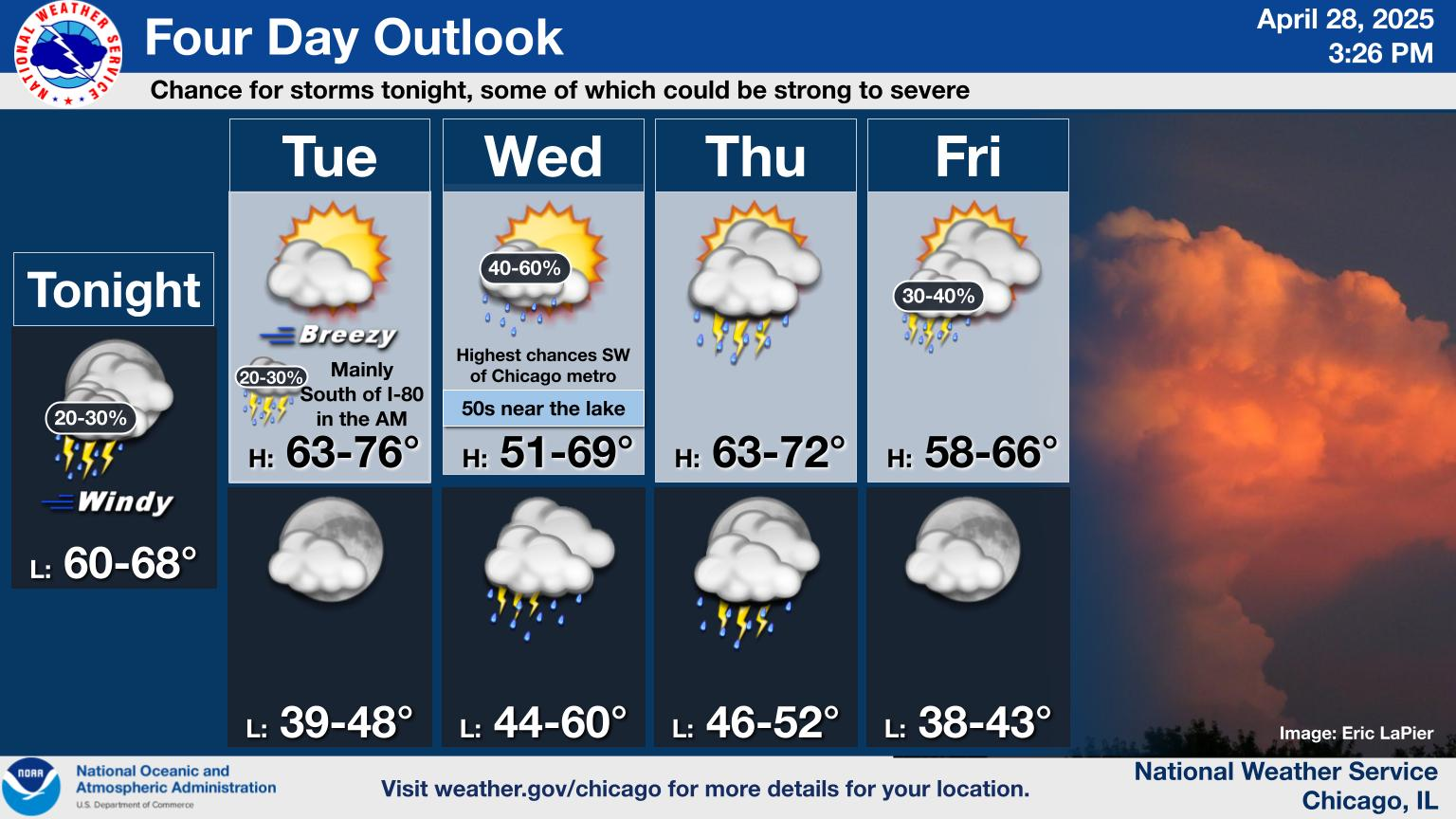 ---
---
---
---
Michiana
---
---
Milwaukee
---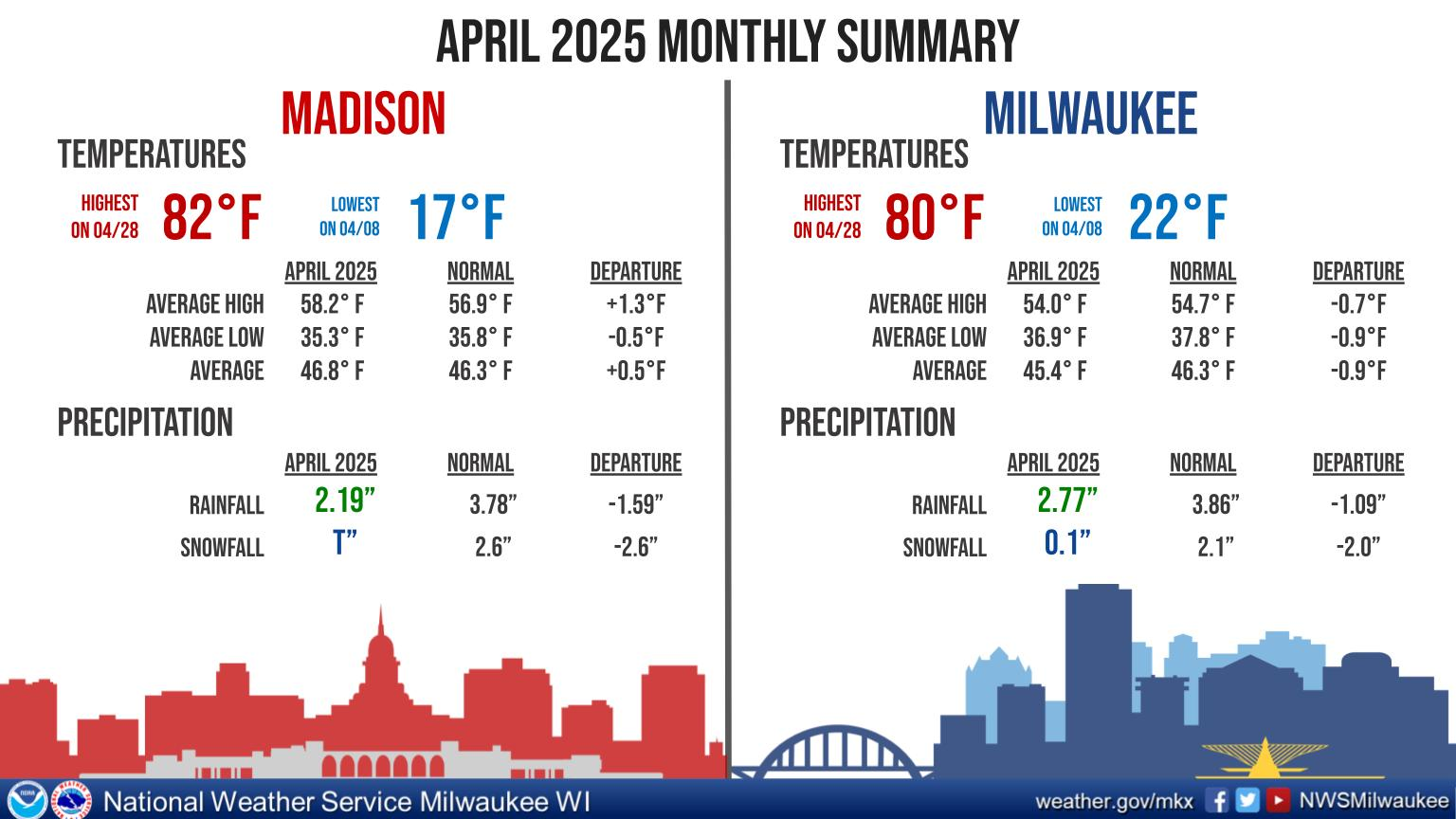 ---
---
Indianapolis
---
---
National Weather Outlook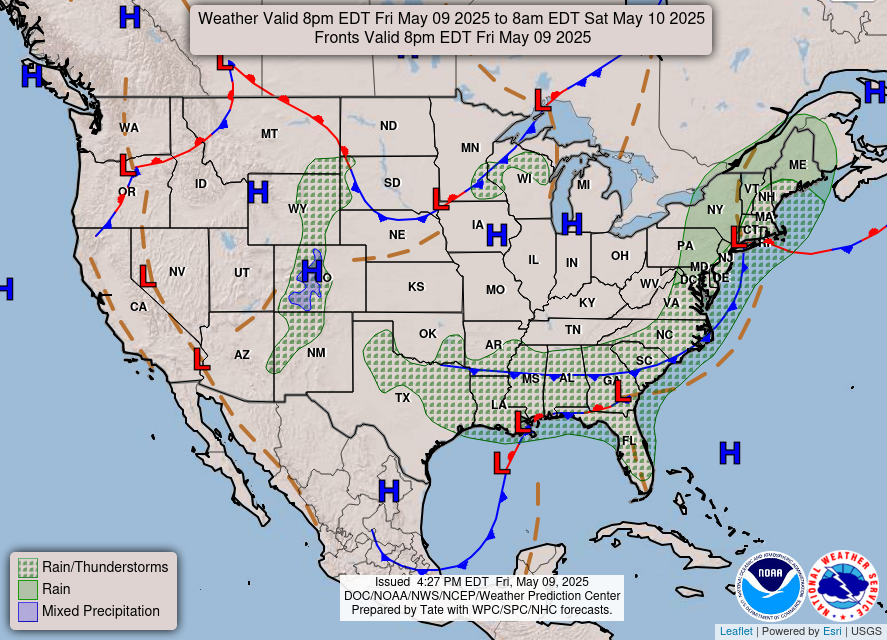 ---
---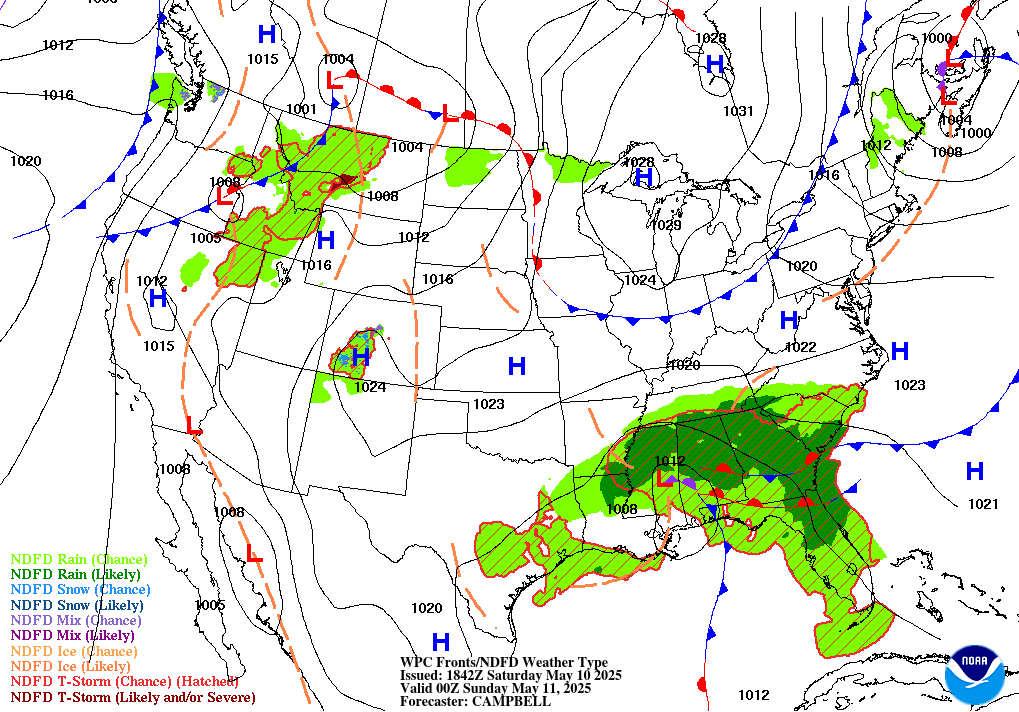 ---
National Discussion and Travel Weather
By Kong of the NWS
An energetic storm system will spread rain across much of the South and eastern U.S. with mixed precipitation over New England
Heavy snow potential in the Midwest and Great Lakes Tuesday and lasting into Wednesday
Strong and gusty winds spreading down the Great Basin toward southern California
A wide variety of weather is expected to occur across the mainland U.S. into mid-week as a couple of significant atmospheric disturbances converge and interact with one another over the national's heartland. First of all, an intensifying low pressure system is bringing moderate to heavy rainfall across Nebraska into Missouri this morning. Potential exists for flooding to occur in these areas today before the storm moves farther away toward the eastern U.S. tonight. Meanwhile, showers and possibly scattered thunderstorms are expected to develop and expand eastward across the Deep South into the Southeast today ahead of a cold front. By Monday night into Tuesday morning, the rain the expected to move into many places across the Mid-Atlantic and down into the Southeast. Central New England can expect mixed precipitation to arrive Tuesday morning, lasting into Wednesday morning.
Meanwhile, another low pressure system is getting organized over the northern High Plains. This system is expected to spread a swath of snow rapidly across the northern Rockies eastward through the northern Plains today, and will begin to interact with the aforementioned low pressure system over the Ohio Valley tonight. This interaction will result in a swath of significant snowfall across the Midwest into the lower to central Great Lakes by Wednesday morning. Snowfall accumulations in these areas may range between 6 to 12 inches with some locally higher totals possible. Winter Storm Watches have been issued for portions of the Midwest ahead of this potential winter storm. Along with the heavy snowfall, winds will pick up in intensity along the northern and western flanks of the storm late Tuesday and should reach peak intensity by Wednesday morning. This would lead to blustery conditions with reduced visibilities in these areas due to the combination of snow and gusty winds. Colder and drier air will conditions filter down the backside of the storm down through much of the Great Plains by Wednesday morning.
The mountain snow across the northwestern U.S. will gradually taper off as a large surface high pressure system settles into the region. Much of the Southwest will be dry and warmer than normal. As the high pressure system begins to push southward, northerly winds are expected to pick up across the Great Basin today behind a dry cold front. By Tuesday night into Wednesday morning, gusty Santa Ana winds could impact southern California as the dry front passes through the region.

To keep up to date on our show schedule and view our past shows, like our Facebook Page The Bill and Kali Show or Subscribe to our YouTube Channel.
A show that highlights organizations and individuals doing wonderful things for those in need or their community.