Friday, February 21st National Weather Service Outlook with Live Radar for Chicago, Michiana, Milwaukee, and Indianapolis. Brought to you by Promise You Art House. Photo Courtesy of Milwaukee NWS Office
Chicago
---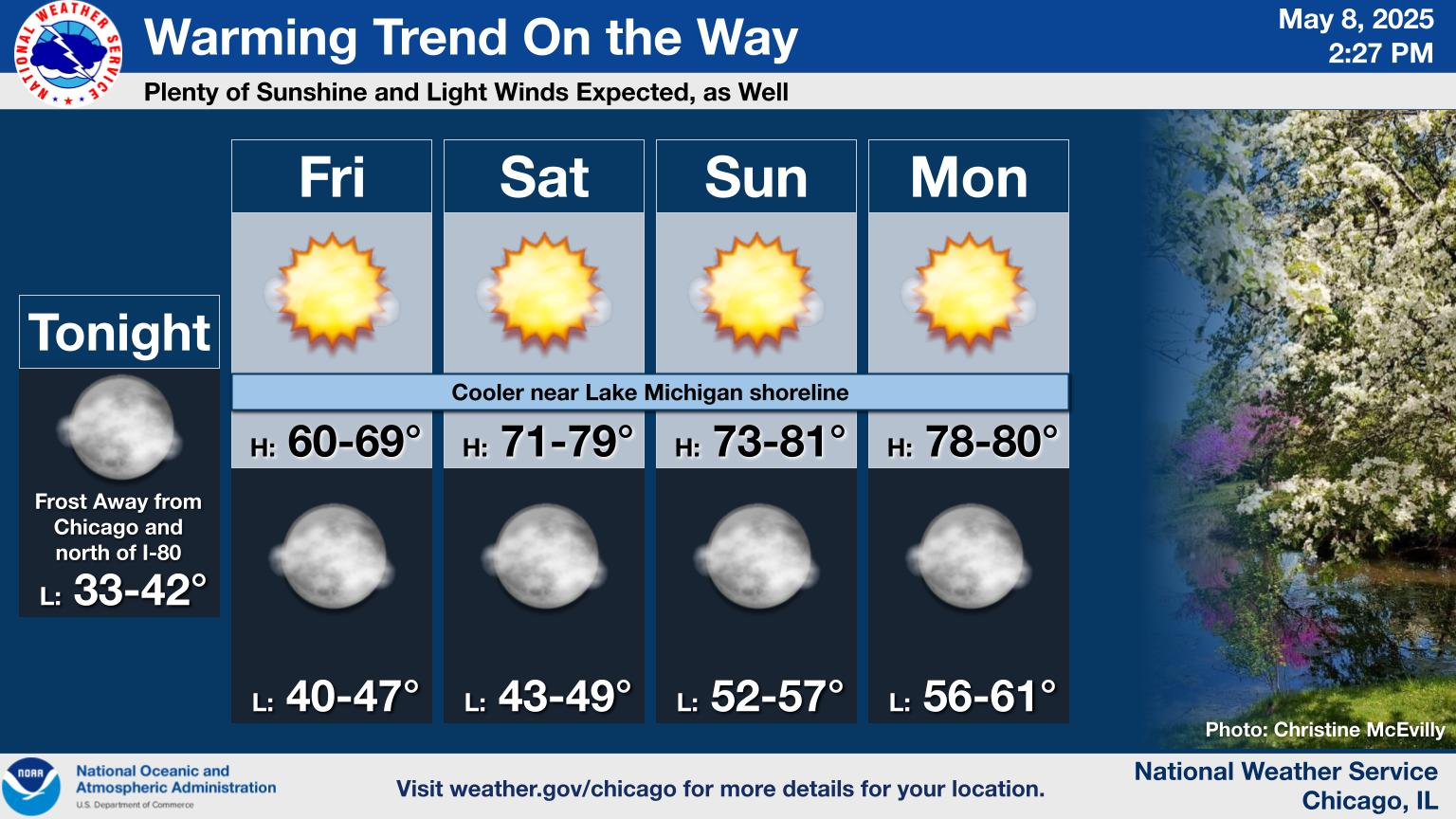 ---
---
Michiana
---
---
Milwaukee
---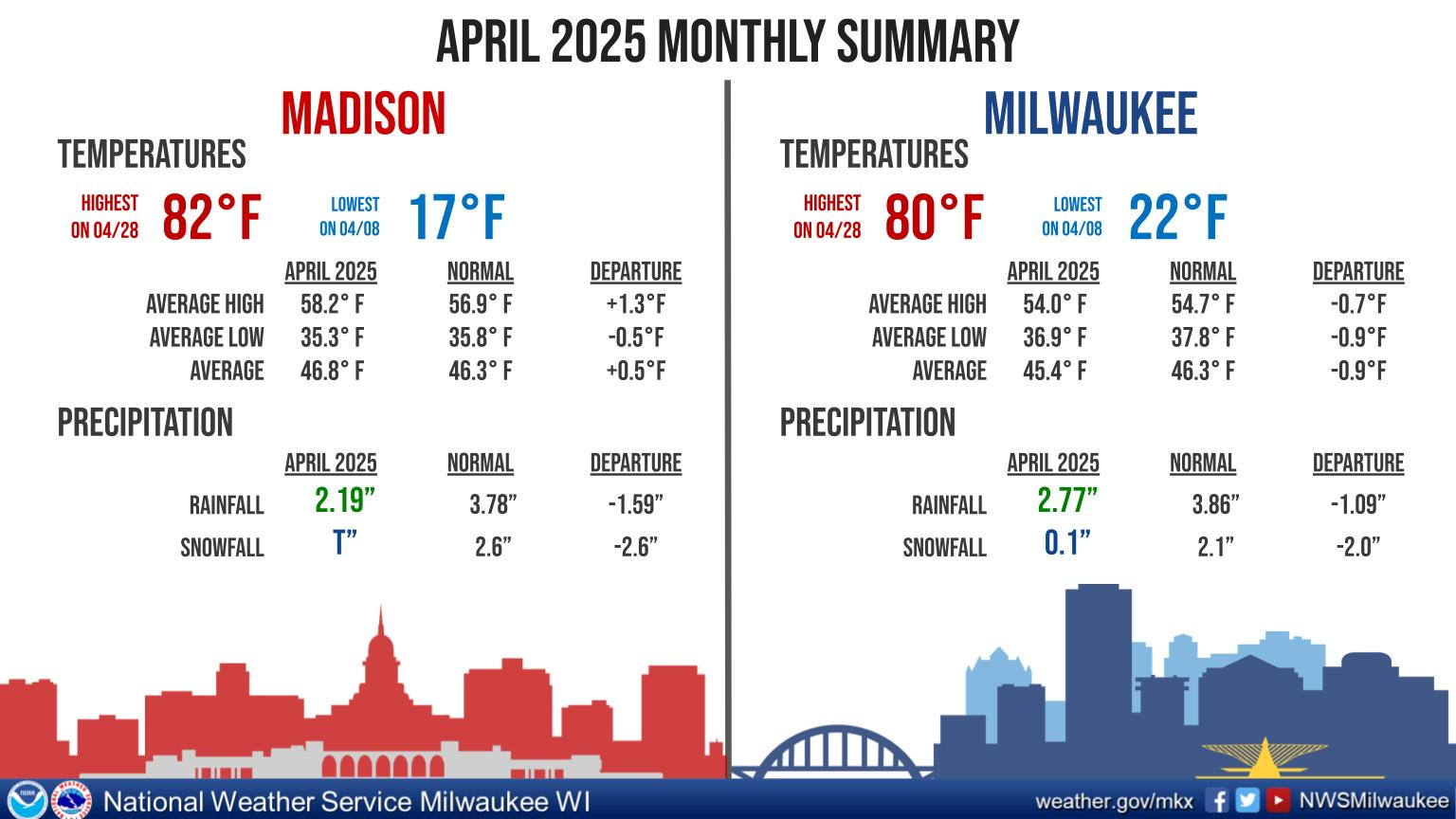 ---
---
Indianapolis
---
---
National Weather Outlook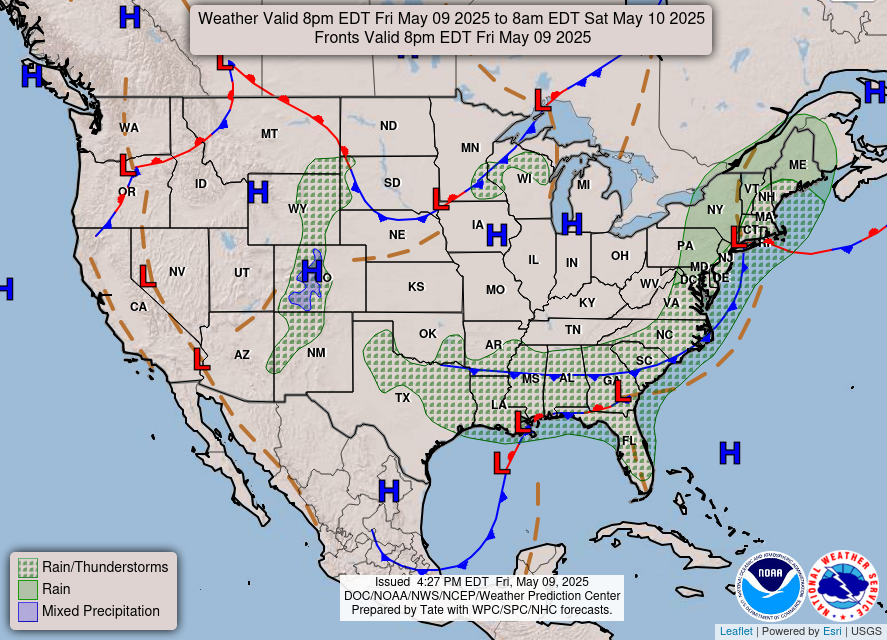 ---
---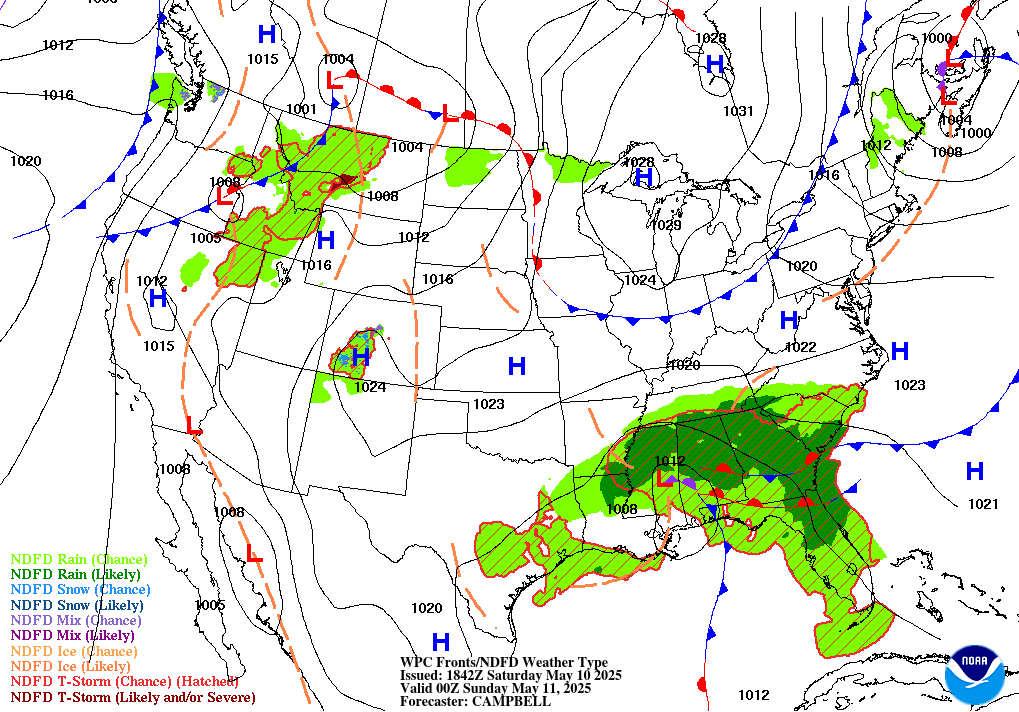 ---
National Discussion and Travel Weather
By Kong/Mullinax of the NWS
Snow and sleet ending this morning across portions of the Carolinas
Cold weather across the eastern two-thirds of the country will gradually moderate
A storm system is expected to spread mountain snows and areas of heavy rain across the Southwest this weekend
The weather across much of the U.S. will quiet down for the time being today as a large dome of cold high pressure system dominates. Portions of the Carolinas will wake up with a couple inches of snow this morning as an area of low pressure moves rapidly out into the Atlantic. Some sleet and/or mixed precipitation can also be expected farther south before ending early in the morning.
A large dome of high pressure system behind the departing storm will bring a brief period of quiet weather for much of the country this afternoon. This high pressure system will keep chilly conditions for much of the South and into the Mid-Atlantic through the weekend. Meanwhile, milder air will return across the Southwest as well as the northern Plains.
By the weekend, unsettled weather will quickly move into the Desert Southwest as a low pressure system currently developing over the eastern Pacific moves onshore. It appears that this system will deliver a decent amount of wet snow for the higher elevations of the Southwest through the central Rockies this weekend. For the lower elevations, widespread rain and even some thunderstorms can be expected. Although precipitation is welcomed in the parched areas of the Four Corners region, localized rainfall totals in excess of an inch could lead to flash flooding concerns in south-central Arizona. Meanwhile, mountain snow is likely to develop from the Sierra Nevada and the Great Basin to the Wasatch on Saturday. Snow will then reach the Colorado Rockies by Saturday night and continue into the day on Sunday. Rain will also develop quickly over the central Plains Sunday morning as the low pressure system consolidates over the central High Plains.

To keep up to date on our show schedule and view our past shows, like our Facebook Page The Bill and Kali Show or Subscribe to our YouTube Channel.
A show that highlights organizations and individuals doing wonderful things for those in need or their community.