Thursday, February 20th National Weather Service Outlook with Live Radar for Chicago, Michiana, Milwaukee, and Indianapolis. Brought to you by Les Cafe. Photo Courtesy of Addie Acres LaPorte, IN
Chicago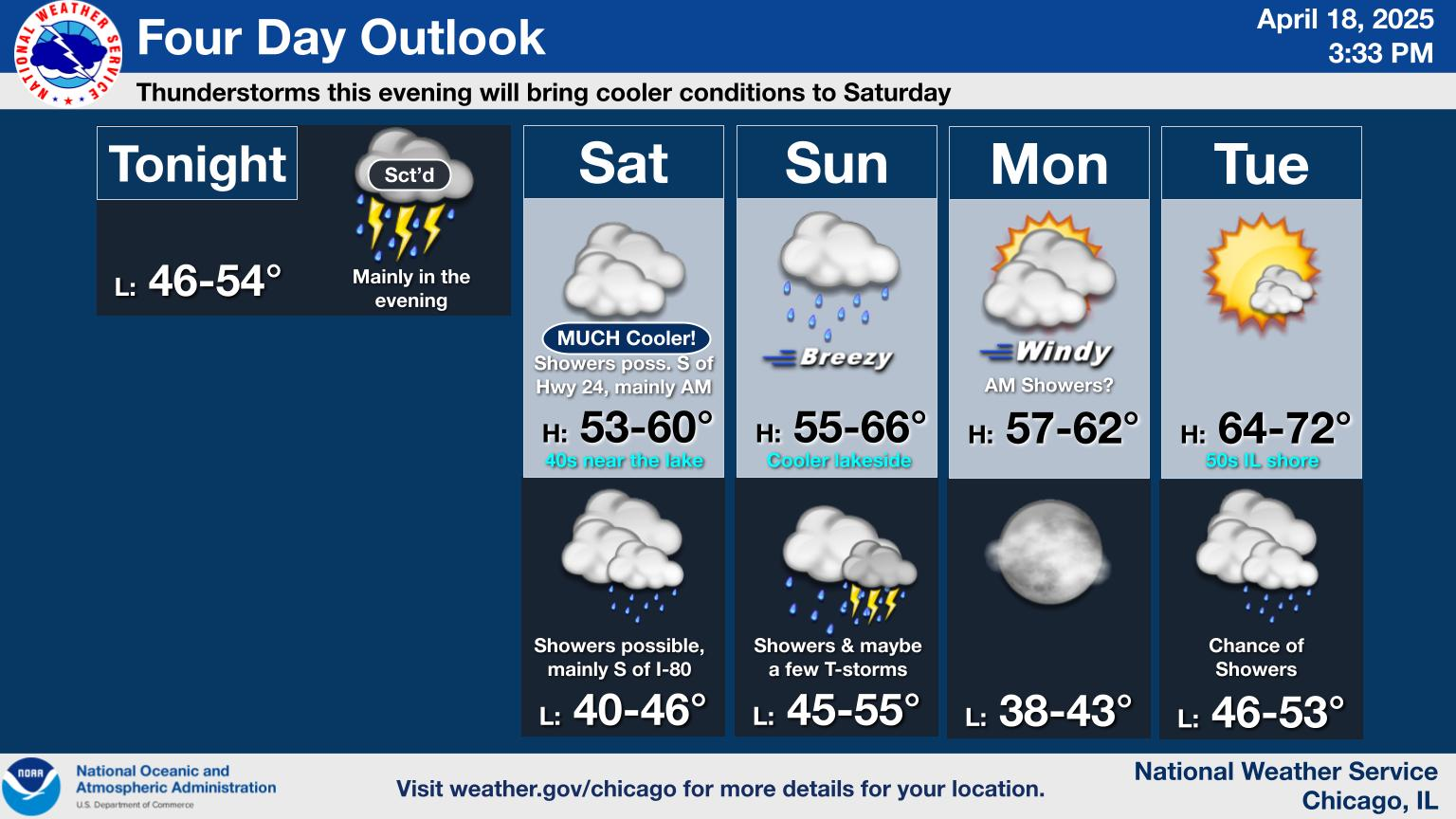 ---
---
Michiana
---
---
Milwaukee
---
---
Indianapolis
---
---
National Weather Outlook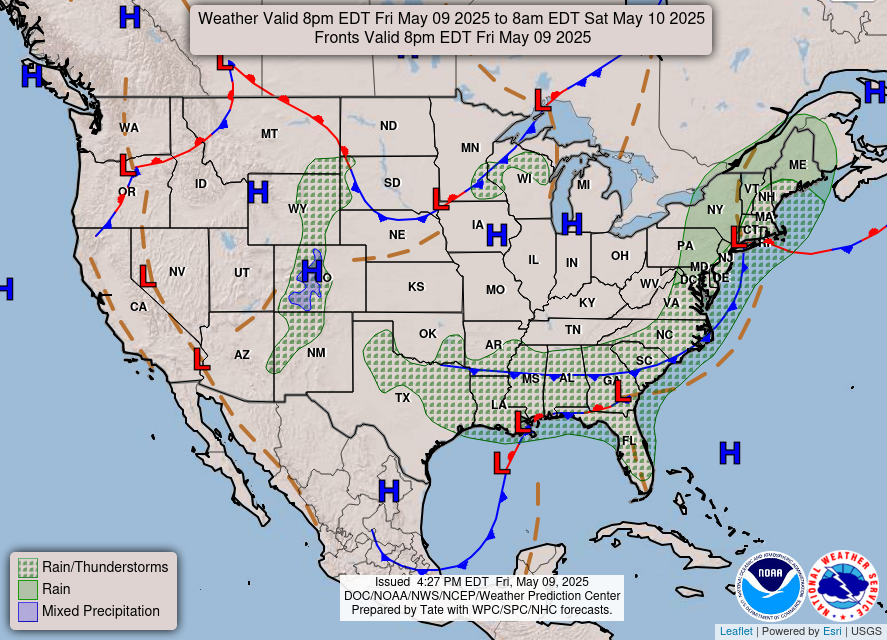 ---
---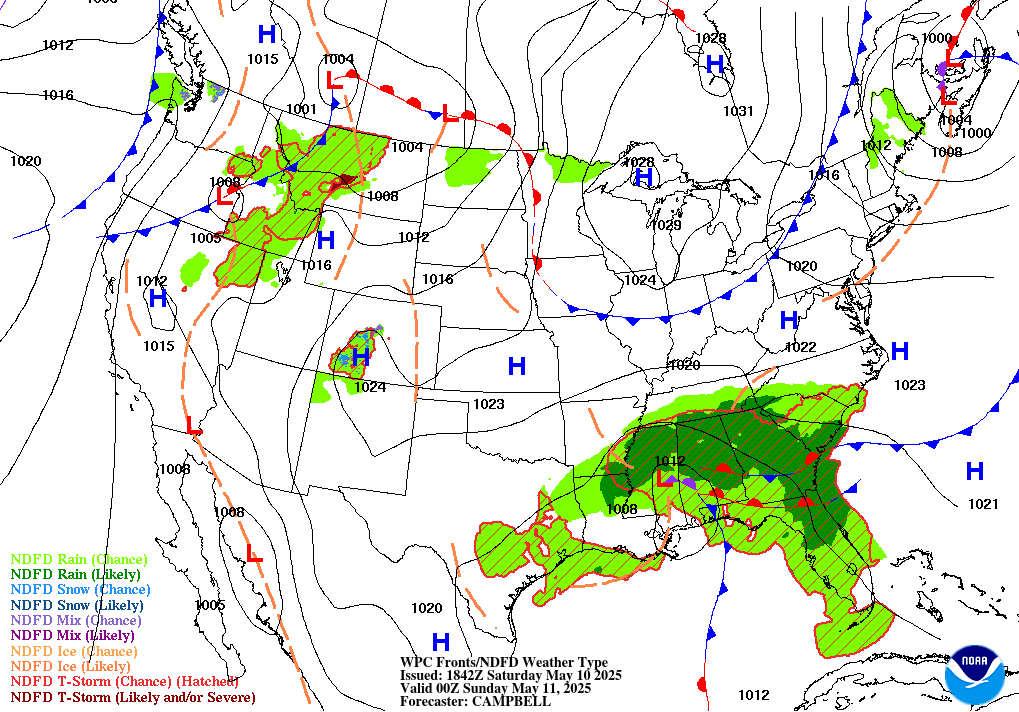 ---
National Discussion and Travel Weather
By Ziegenfelder of the NWS
Snow for the Carolinas and lake effect snow down wind from the Great Lakes
Additional rain likely across flooded regions of the South through Thursday
Temperatures will be 10 to 25 degrees below average over the Upper/Middle Mississippi Valley, Southern Plains, and parts of the Northern/Central Rockies into the Southeast
Up to 1.5 inches of additional rain will fall over parts of the Lower Mississippi Valley to the Southeast mainly on Thursday. Overrunning moisture and upper-level energy will aid in producing rain over areas hit by Heavy rain during the last 14 days. The WPC has issued a marginal risk of excessive rainfall over this area. Flash flood watches are up over this area. The marginal risk means isolated flash flooding is possible.
Meanwhile, a cold dome of Arctic high pressure pushing down across the Rockies and Plains will spread east-southeastward over the Lower Mississippi Valley to the Ohio Valley and the Southeast. This high will keep temperatures 10 to 25 degrees below average for this part of the country. The cold air will support accumulating snow on Thursday evening into Friday evening over the Southern Appalachians, eastward across much of North Carolina, Northern South Carolina and Southern Virginia where locally several inches of snow are expected. In addition, with the cold air flowing over the Great Lakes, lake effect snow will develop on Friday. The heaviest snow will be down wind from Lakes Ontario and Erie.
Elsewhere, dry weather will persist across much of Western U.S. from the West Coast into the Great Basin and the Northern Rockies. However, there will be a weak area of low pressure coming into the Southwest by Saturday which will bring some clouds and showers along with temperatures trending below normal.

To keep up to date on our show schedule and view our past shows, like our Facebook Page The Bill and Kali Show or Subscribe to our YouTube Channel.
A show that highlights organizations and individuals doing wonderful things for those in need or their community.