Wednesday, February 19th National Weather Service Outlook with Live Radar for Chicago, Michiana, Milwaukee, and Indianapolis. Brought to you by Lerner and Rowe
Chicago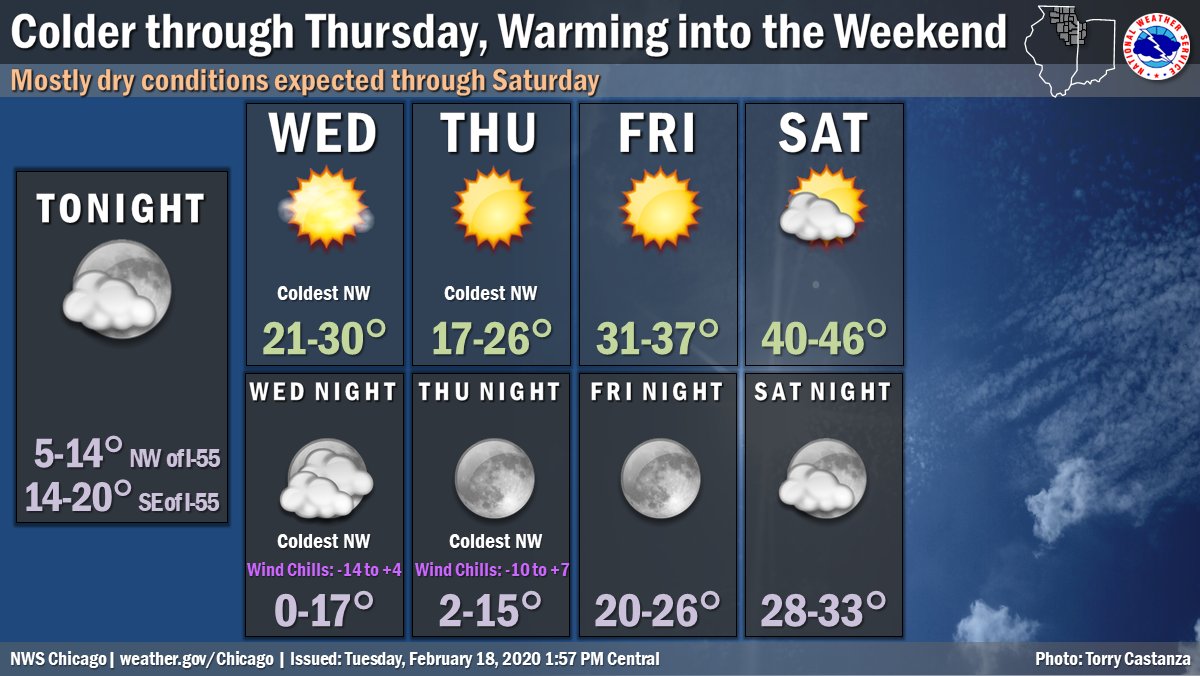 ---
---
Michiana
---
---
Milwaukee
---
---
Indianapolis
---
---
National Weather Outlook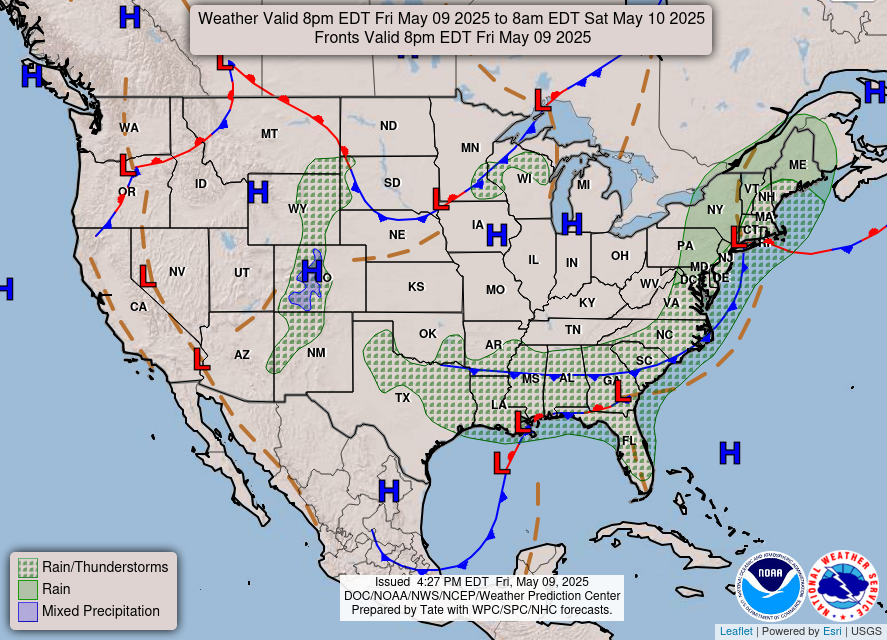 ---
---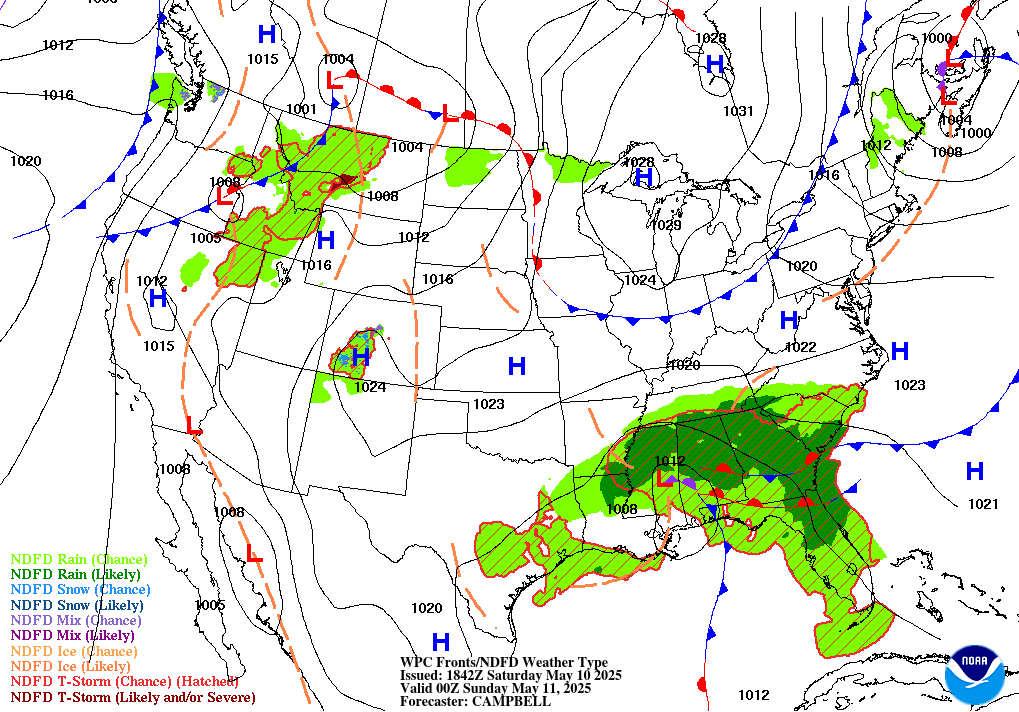 ---
National Discussion and Travel Weather
By Oravec of the NWS
Additional rains likely across flooded regions of the South during Wednesday and Thursday
A broad region of Arctic high pressure will encompass much of the central and eastern U.S. over the next few days
An accumulating snow threat from the lee of the Central Rockies into the Central Plains Wednesday into Thursday and across much of North Carolina, northern South Carolina and southern Virginia late Thursday into early Friday
Soils remain saturated across portions of the South from recent heavy rains with ongoing major to historic river flooding. While precipitation coverage and intensities are expected to decrease Wednesday morning across the South, another round of precipitation is expected to push eastward from the Southern Plains Wednesday night and move across the South and Southeast on Thursday. Additional moderate to heavy rains possible across these areas, exacerbating the ongoing major to historic river flooding across portions of the South.
A broad region of Arctic high pressure pushing into the north central region of the nation Wednesday morning will continue to spread east southeastward Wednesday and encompass much of the central to eastern U.S. This high will keep temperatures below average mid week across much of central to eastern U.S. except for central to south Florida where above average temperatures will persist. However, this cold spell will be brief with temperatures beginning to rebound to above average levels by Friday across the Northern Plains into the Upper Mississippi Valley. This warming trend is then expected to push eastward by the weekend across the Great Lakes and into the Northeast.
The broad region of cold air will support accumulating snows Wednesday into early Thursday from the lee of the Central Rockies into the Central Plains. Accumulating snow potential is also possible late Thursday into early Friday from the Southern Appalachians, eastward across much of North Carolina, northern South Carolina and southern Virginia.
Dry weather will persist across much of western U.S. from the west coast into the Great Basin and Northern Rockies. Temperatures are expected to be above average from the Southwest, southern Great Basin and along all of the west coast.

To keep up to date on our show schedule and view our past shows, like our Facebook Page The Bill and Kali Show or Subscribe to our YouTube Channel.
A show that highlights organizations and individuals doing wonderful things for those in need or their community.