Tuesday, February 18th National Weather Service Outlook with Live Radar for Chicago, Michiana, Milwaukee, and Indianapolis. Brought to you by Creative Carpet and Flooring
Chicago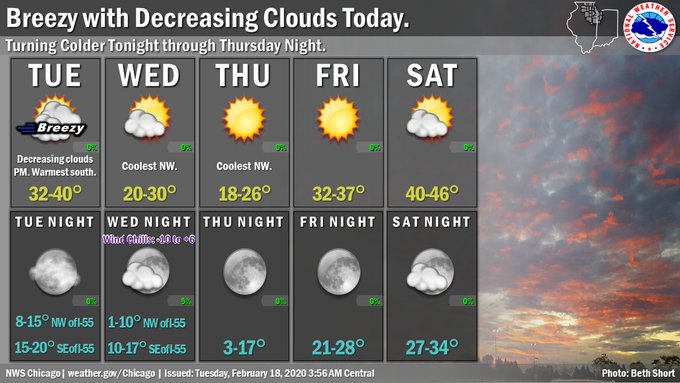 ---
---
Michiana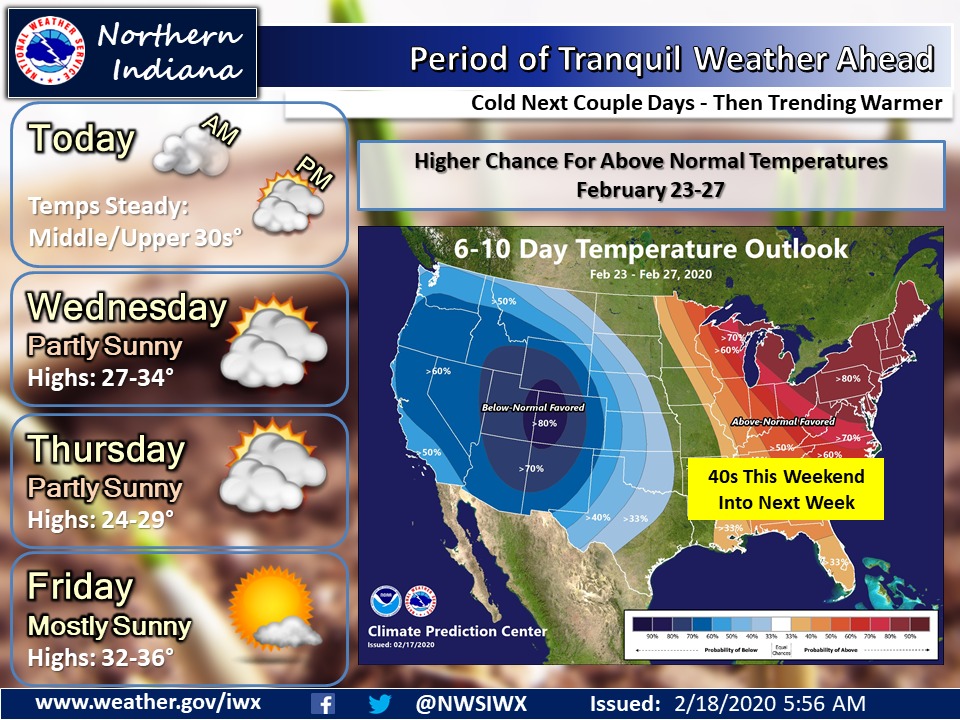 ---
---
Milwaukee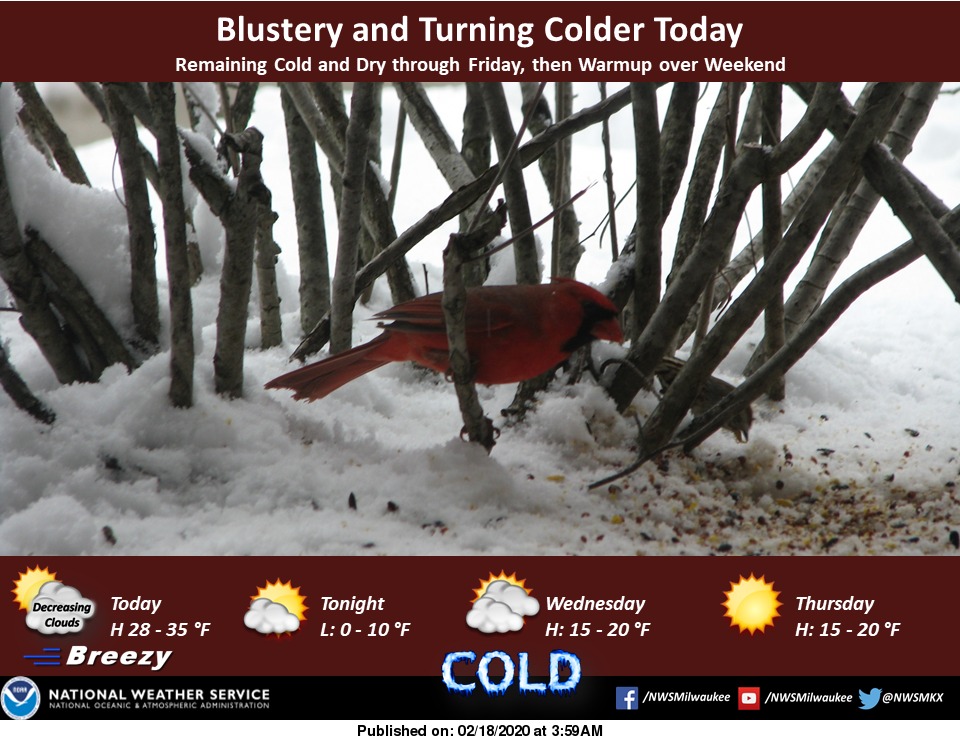 ---
---
Indianapolis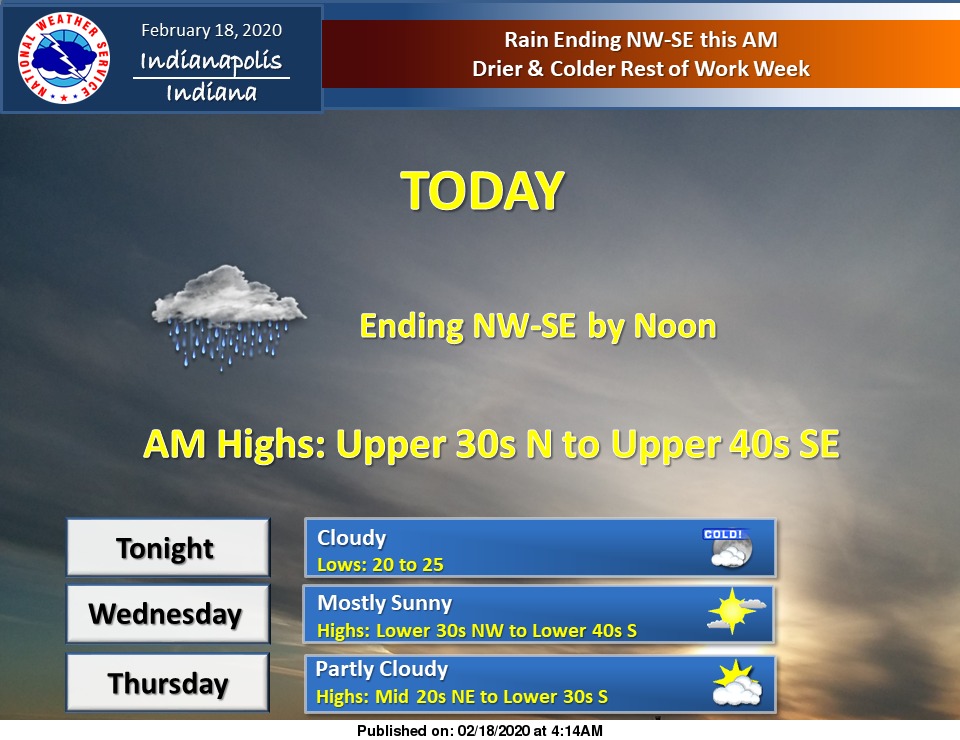 ---
---
National Weather Outlook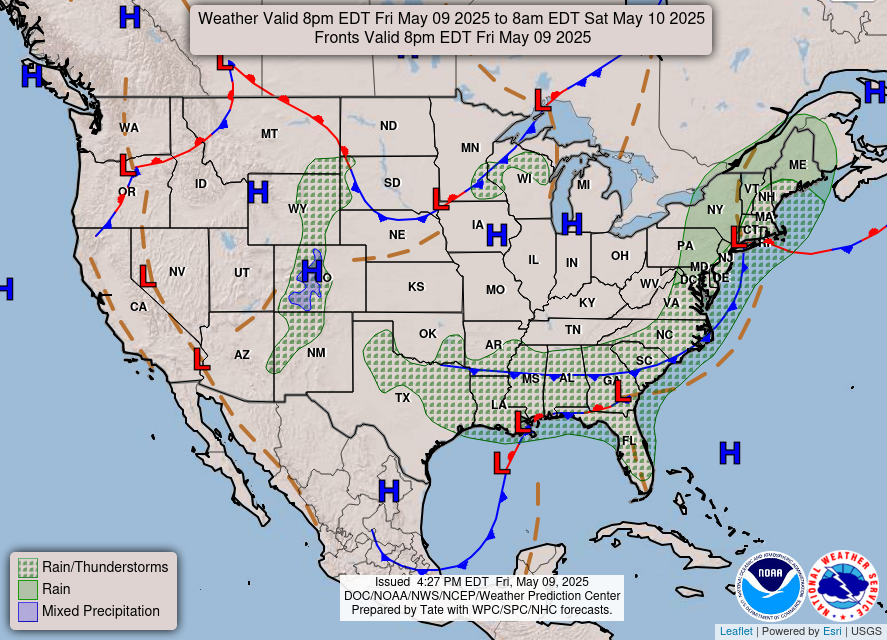 ---
---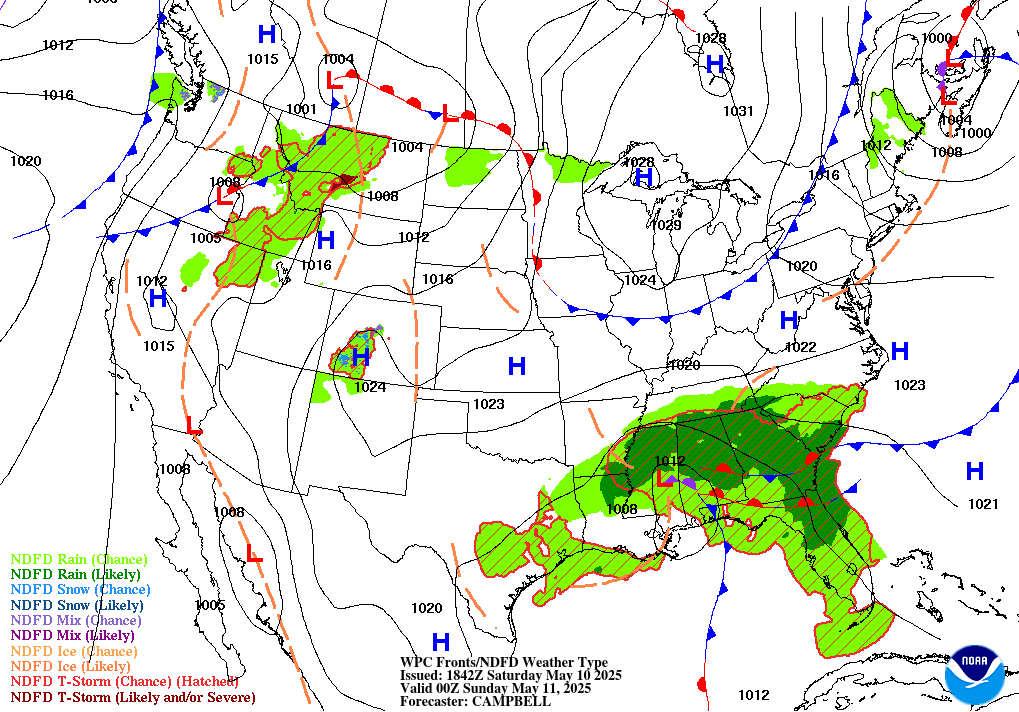 ---
National Discussion and Travel Weather
By Oravec of the NWS
Additional heavy rains likely across flood ravaged areas of the South
Accumulating snows possible Tuesday from northern New York State into northern New England
A broad region of arctic high pressure will settle south into the Northern to Central Plains Tuesday, Wednesday and Thursday
A surface frontal boundary pushing southeast from the Lower Mississippi Valley/Tennessee Valley region into the Southeast Tuesday into Wednesday will be accompanied by bands of heavy rains along and ahead of the front. These rains will be falling across areas of the South that are experiencing historic flooding, exacerbating these flooding conditions. Drier weather likely Wednesday across the hardest hit flooding regions of Mississippi, but additional rains may push back into this region late Wednesday night into Thursday.
An area of low pressure is forecast to push east northeastward from the upper Great Lakes into southeast Canada on Tuesday. This low will support an area of accumulating snows from northern New York State into northern New England. The quick movement of the storm should keep snowfall totals from being very heavy, with mostly moderate to locally heavy totals expected.
In the wake of the low moving northeastward from the upper Lakes region, a broad region of arctic high pressure will be sinking southward into the Northern to Central Plains region Tuesday, Wednesday and Thursday. This cold airmass will spread below average temperatures across much of the Plains Tuesday and Wednesday, spreading eastward through the Mississippi Valley and the remainder of the east by Thursday.

To keep up to date on our show schedule and view our past shows, like our Facebook Page The Bill and Kali Show or Subscribe to our YouTube Channel.
A show that highlights organizations and individuals doing wonderful things for those in need or their community.