Sunday, February 16th National Weather Service Outlook with Live Radar for Chicago, Michiana, Milwaukee, and Indianapolis. Brought to you by Tiger Plumbing
Chicago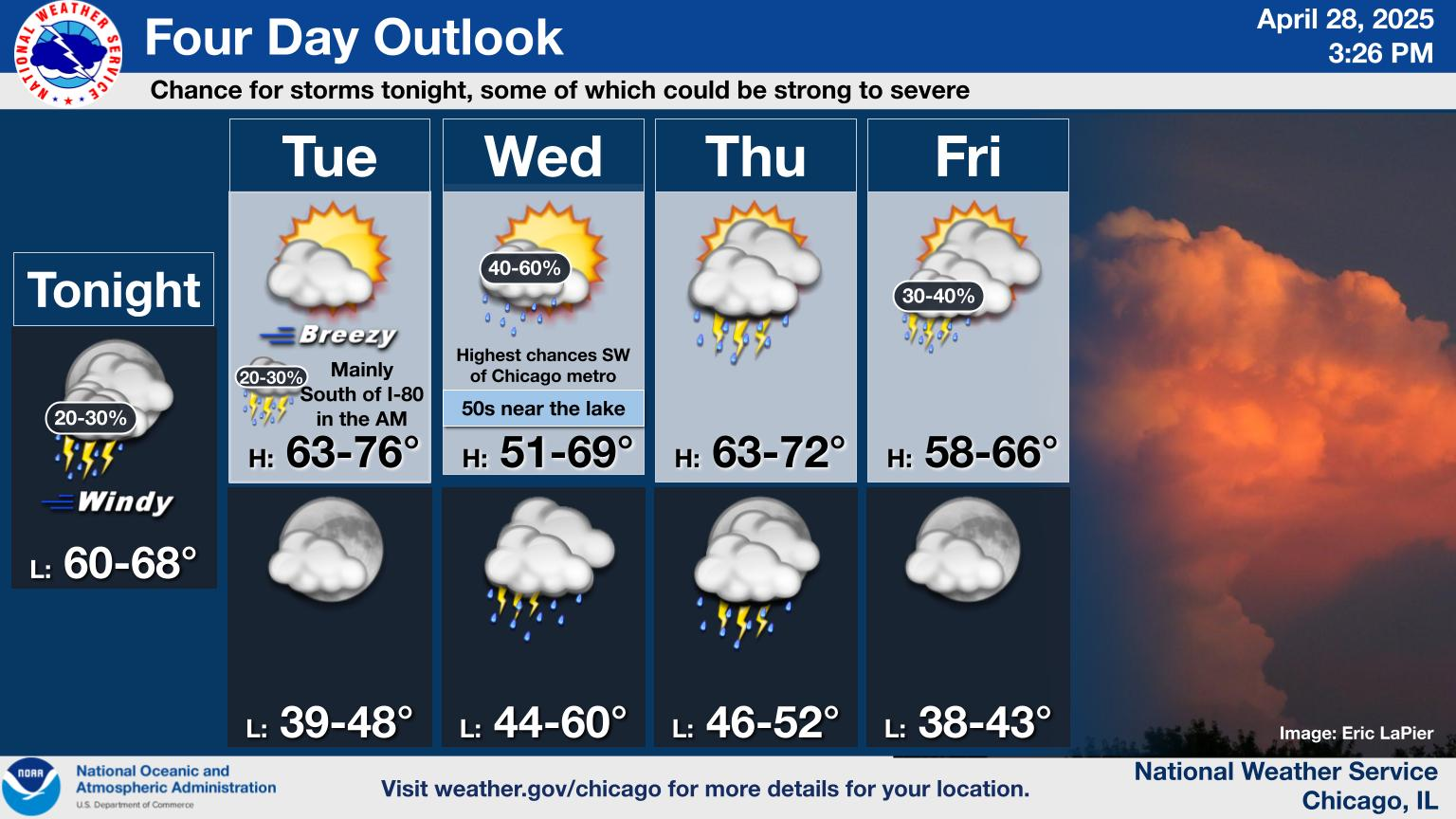 ---
---
---
---
Michiana
---
---
Milwaukee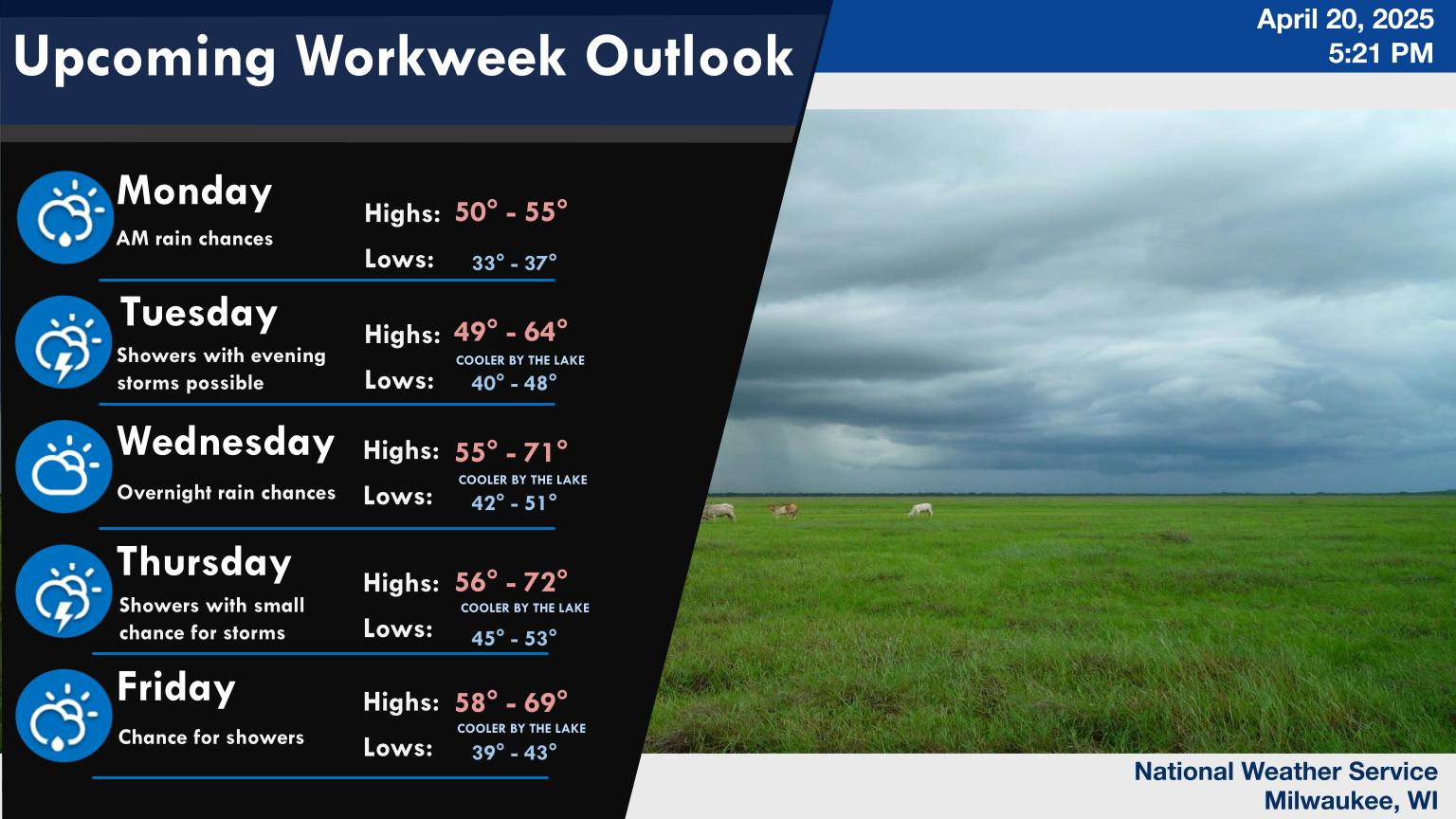 ---
---
Indianapolis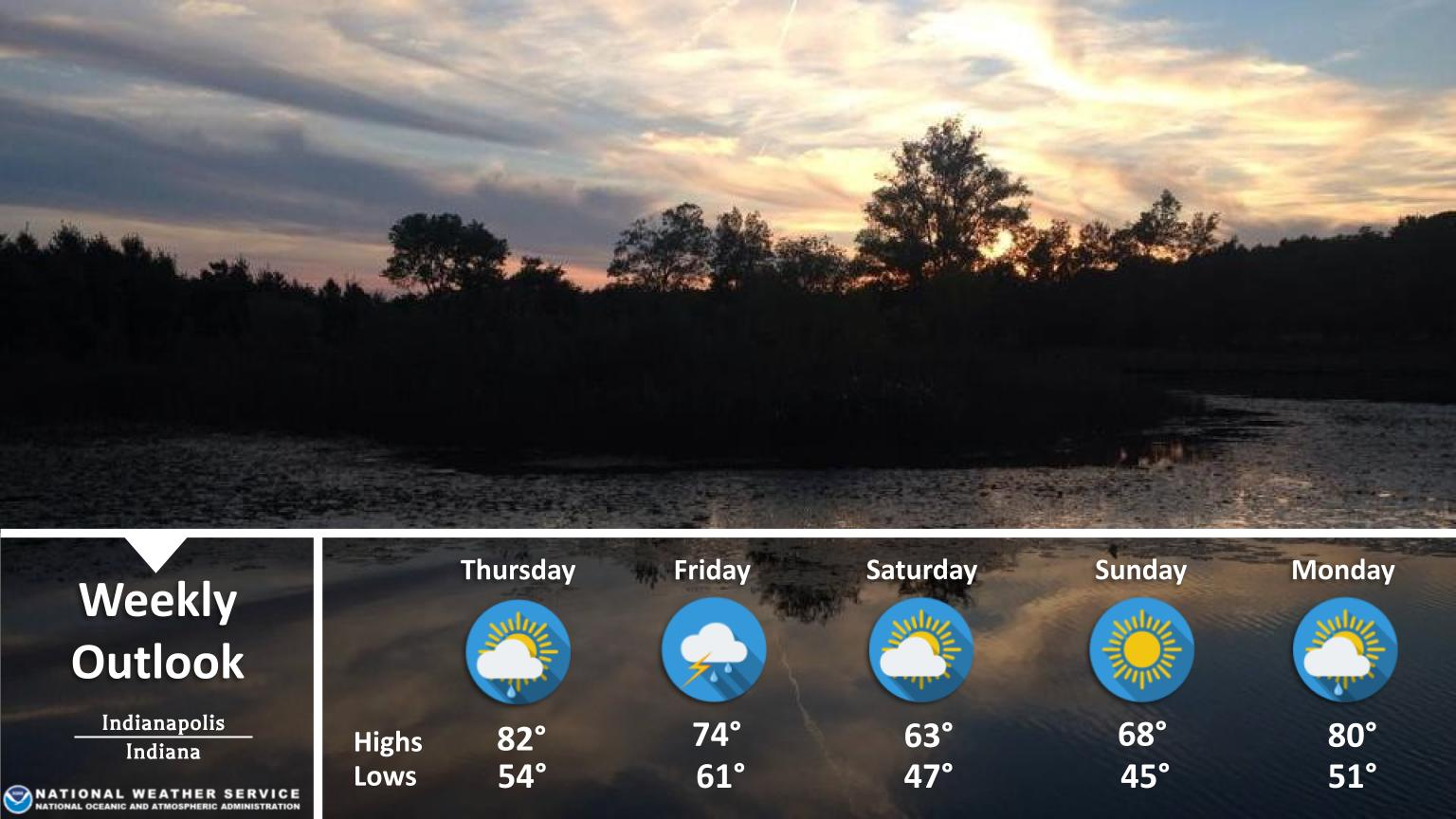 ---
---
National Weather Outlook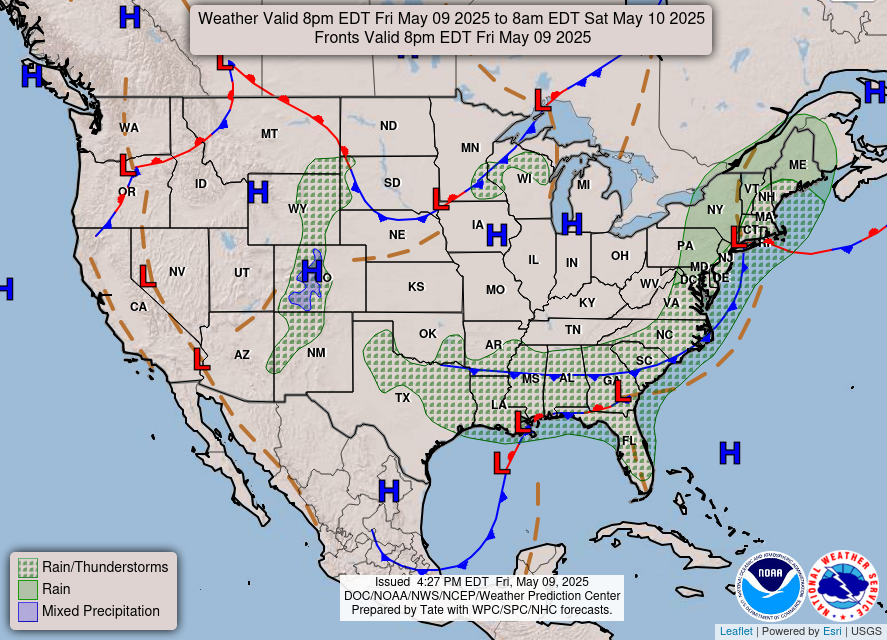 ---
---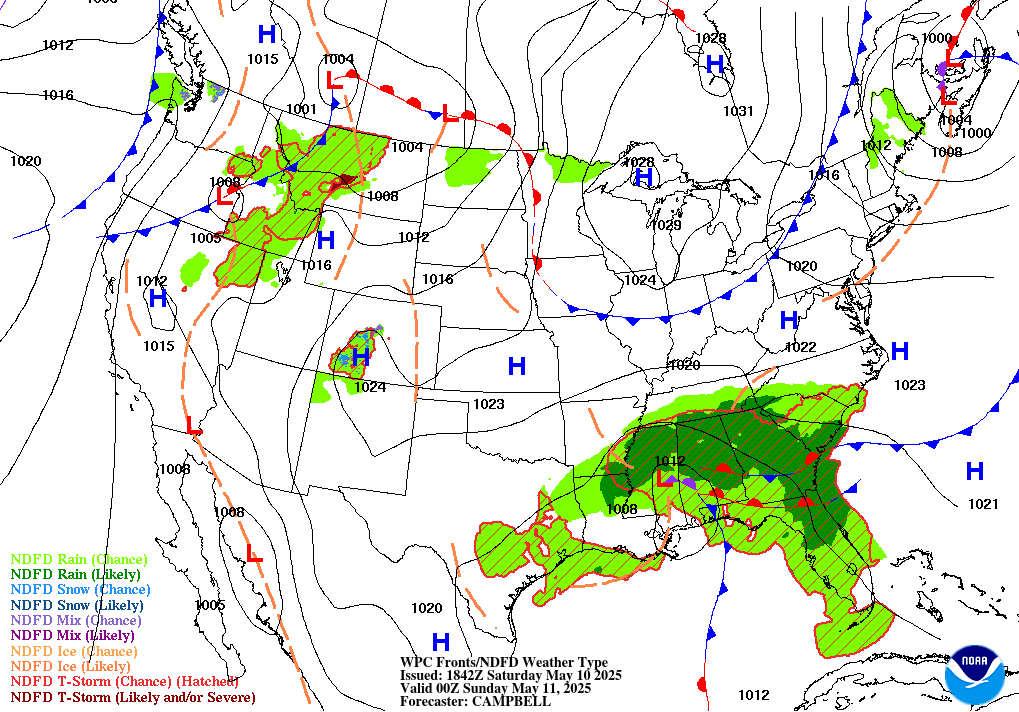 ---
National Discussion and Travel Weather
By Ziegenfelder of the NWS
Heavy snow expected for the higher elevations of the Cascades to the Northern and Central Rockies
Heavy snow for the Upper Great Lakes
Temperatures will be 10 to 15 degrees below average
Upper-level troughing and cold air flowing over the Great Lakes will aid in producing lake effect snow down wind from the Great Lakes that will continue through late Sunday night. In the meantime, moisture from the Western Gulf of Mexico will stream over the Central Gulf Coast and along with favorable upper-level jet dynamics will aid in producing rain showers over parts of the Central Gulf Coast that will expand eastward into the Southeast on Sunday into Sunday evening. Some rain will also develop over parts of the Central Appalachians on Sunday afternoon into Sunday evening. The rain will move off the Southeast Coast by Monday afternoon.
Meanwhile, onshore flow off the Pacific and upper-level energy will aid in producing coastal rain and higher elevation snow over the Pacific Northwest with snow developing over the Northern Intermountain Region and Northern Rockies that will start to taper off overnight Monday. Developing storm over the Northern High Plains will move eastward into the Upper Great Lakes by Tuesday. The system will aid in producing snow over the Upper Mississippi Valley on Monday afternoon. The snow will move into the Upper Great Lakes Monday evening into Tuesday morning. Along the associated front moisture will pool along the boundary aid in the development of rain over the Middle/Lower Mississippi Valley on Monday evening that will move into the Lower Great Lakes/Ohio Valley into parts of the Southeast by Tuesday.

To keep up to date on our show schedule and view our past shows, like our Facebook Page The Bill and Kali Show or Subscribe to our YouTube Channel.
A show that highlights organizations and individuals doing wonderful things for those in need or their community.