Monday, February 10th National Weather Service Outlook with Live Radar for Chicago, Michiana, Milwaukee, and Indianapolis. Brought to you by Creative Carpet and Flooring, Photo Courtesy of Addie Acres
Chicago
Michiana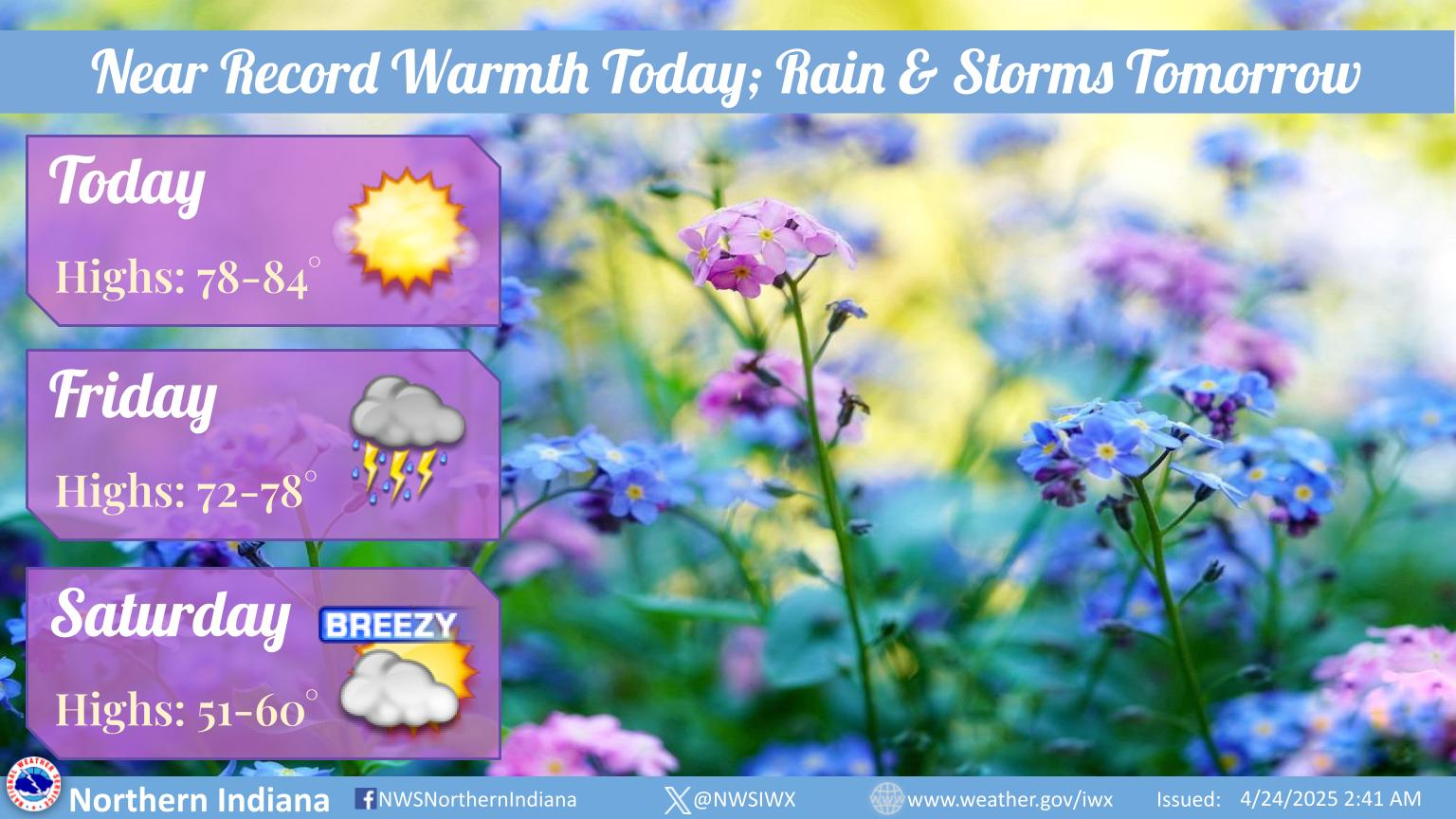 Milwaukee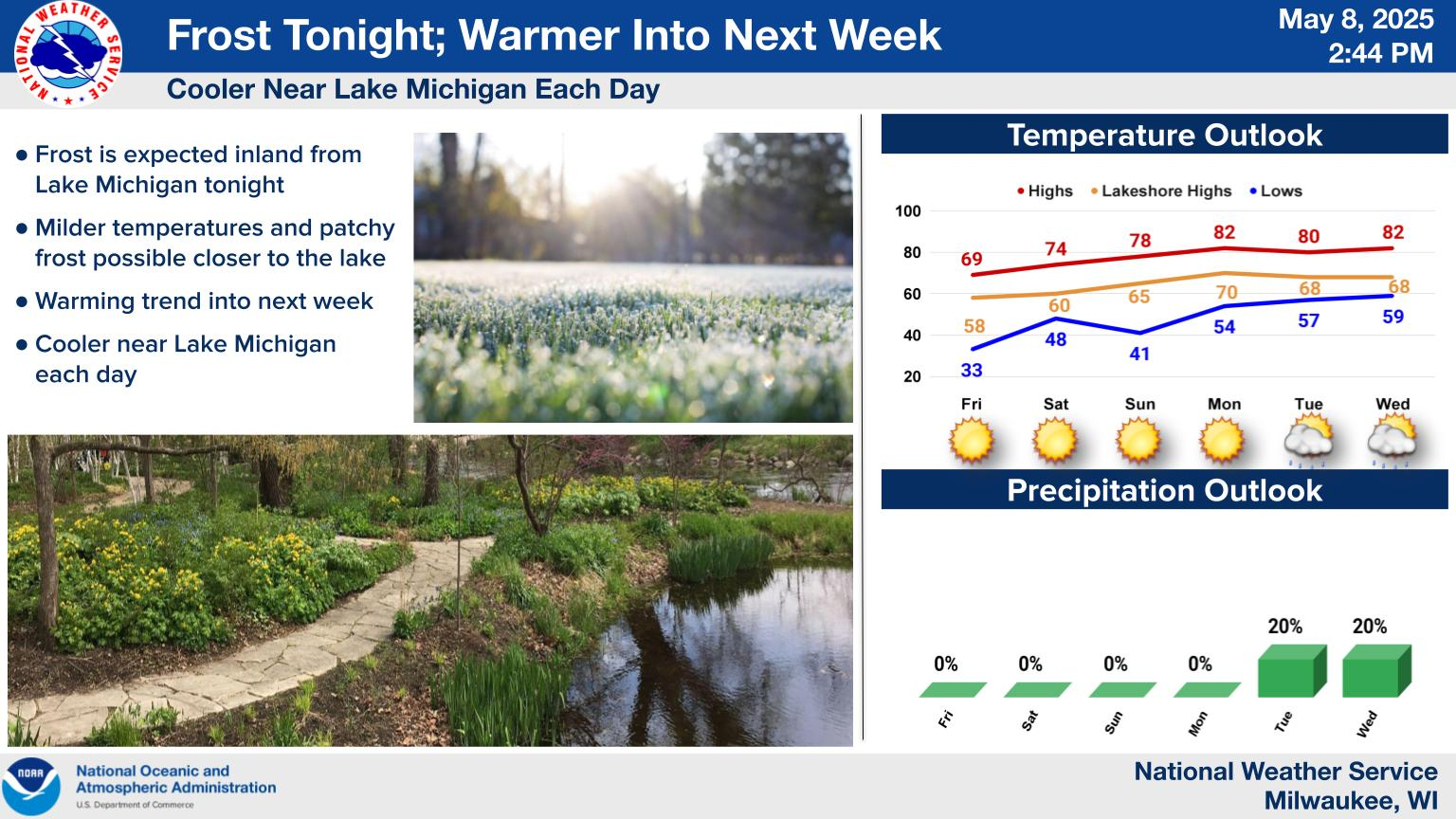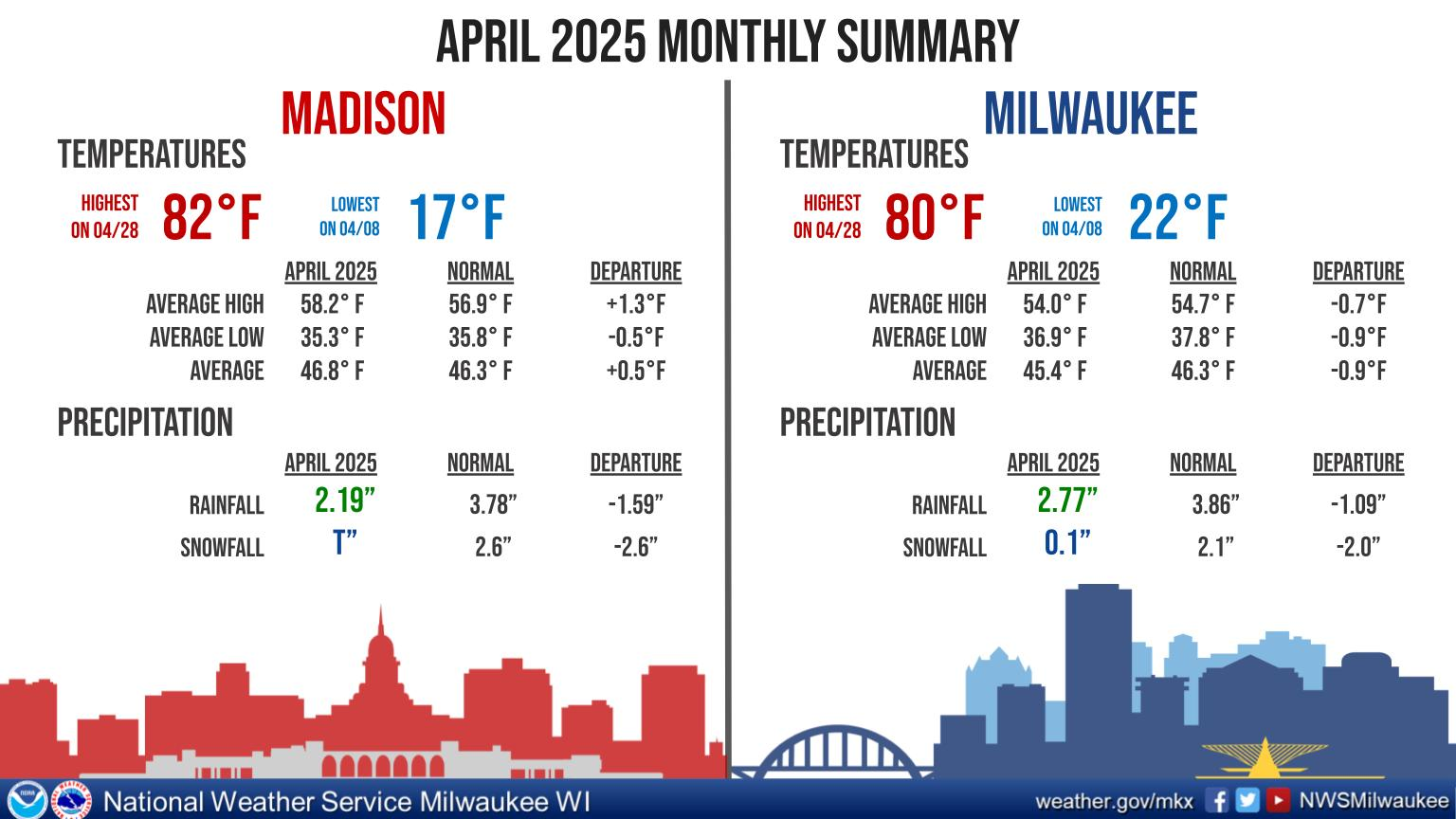 Indianapolis
National Weather Outlook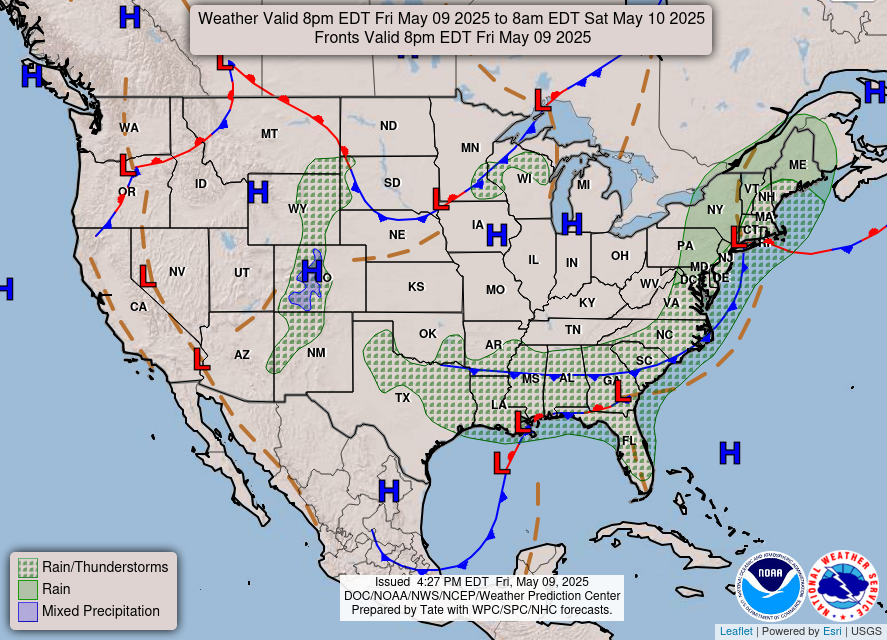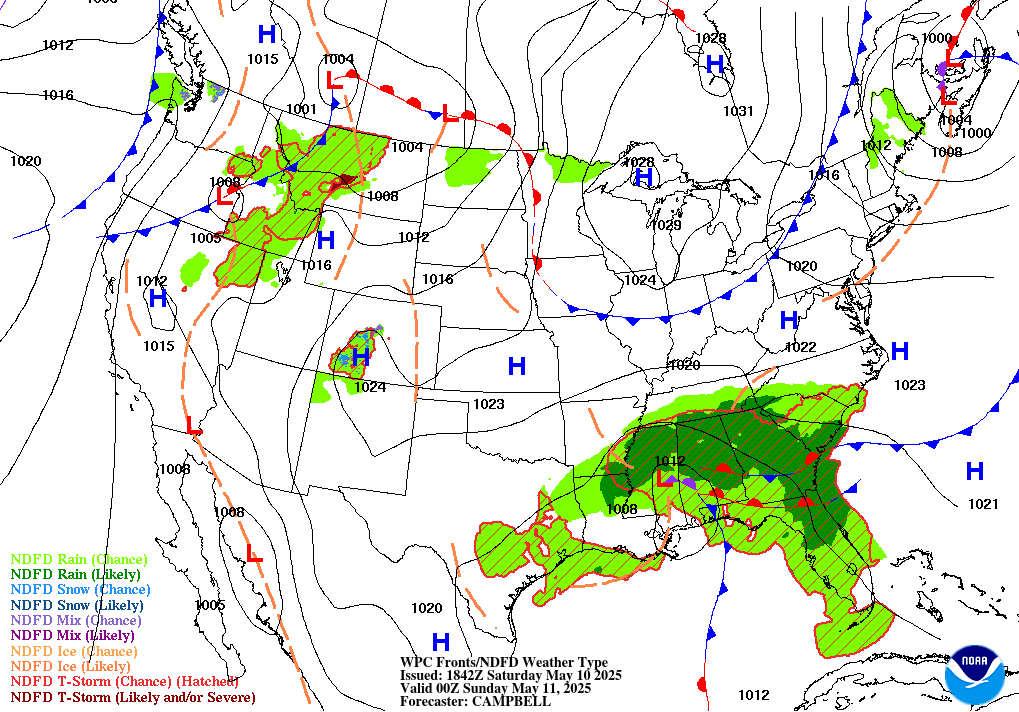 National Discussion and Travel Weather
By Campbell of the NWS
A High Risk for excessive rainfall has been issued for the Gulf states. Moderate to heavy rain is expected from the Lower Mississippi Valley to the Central and Southern Appalachian region; which will likely leading to localized flooding from eastern Texas to West Virginia.
Heavy snow possible over parts of the Southern/Central Rockies and moderate snow possible over portions of the Northeast
There is a Slight Risk for severe thunderstorms from eastern Texas to central Mississippi through Tuesday morning
Much of the area from the south-central U.S. to the Southern and Central Appalachian region will have scattered to widespread rain through at least midweek. Pooling moisture from the Gulf of Mexico will fuel nearly continuous convection over this region as cold front slowly progresses across the central U.S. The Storm Prediction Center has identified the area from eastern Texas to central Mississippi as having a Slight Risk for sever thunderstorm development. This environment will also be conducive for periods of moderate to heavy rainfall, especially over areas that have had several inches of rain in the past 1-2 weeks. With soils near saturation and multi-day areal averages of 3 to 7 inches inches forecast, there will be an enhanced risk for widespread flooding concerns from eastern Texas to central West Virginia. WPC has issued a High Risk for excessive rainfall for northern Mississippi and Alabama valid through Tuesday morning. A broad Slight Risk area has been issued for much of the Gulf states through Wednesday morning and areas northward to the southern Ohio Valley through Thursday morning. Many streams may flood and will potentially affect larger rivers, so please continue to monitor the latest forecast. Do not drive through flooded areas.
Farther north, the low associated with the cold front will track eastward across the Great Lakes into the Northeast. Snow will develop with this system over the region; with some lake effect/lake enhanced snow setting up downwind from Lake Ontario. Isolated high amounts can be expected the favored areas downwind of the lakes. The trailing front with this system will be rather slow to track through the Southwest and into the Southern Plains/western Gulf region. Rain showers and higher elevations snow is expected along and in the wake of the frontal passage. Up to a foot of snow will be possible for the Central and Southern Rockies with isolated higher amounts in the highest peaks. The Mogollon Rim can expect a few inches of snow, and lower elevations could see light snow even into the Texas and Oklahoma panhandles. Colder than average temperatures will settle into the region after the front moves through.

To keep up to date on our show schedule and view our past shows, like our Facebook Page The Bill and Kali Show or Subscribe to our YouTube Channel.
A show that highlights organizations and individuals doing wonderful things for those in need or their community.