Sunday, February 9th National Weather Service Outlook with Live Radar for Chicago, Michiana, Milwaukee, and Indianapolis. Brought to you by Brown Insurance Group Photo Courtesy of Addie Acres
Chicago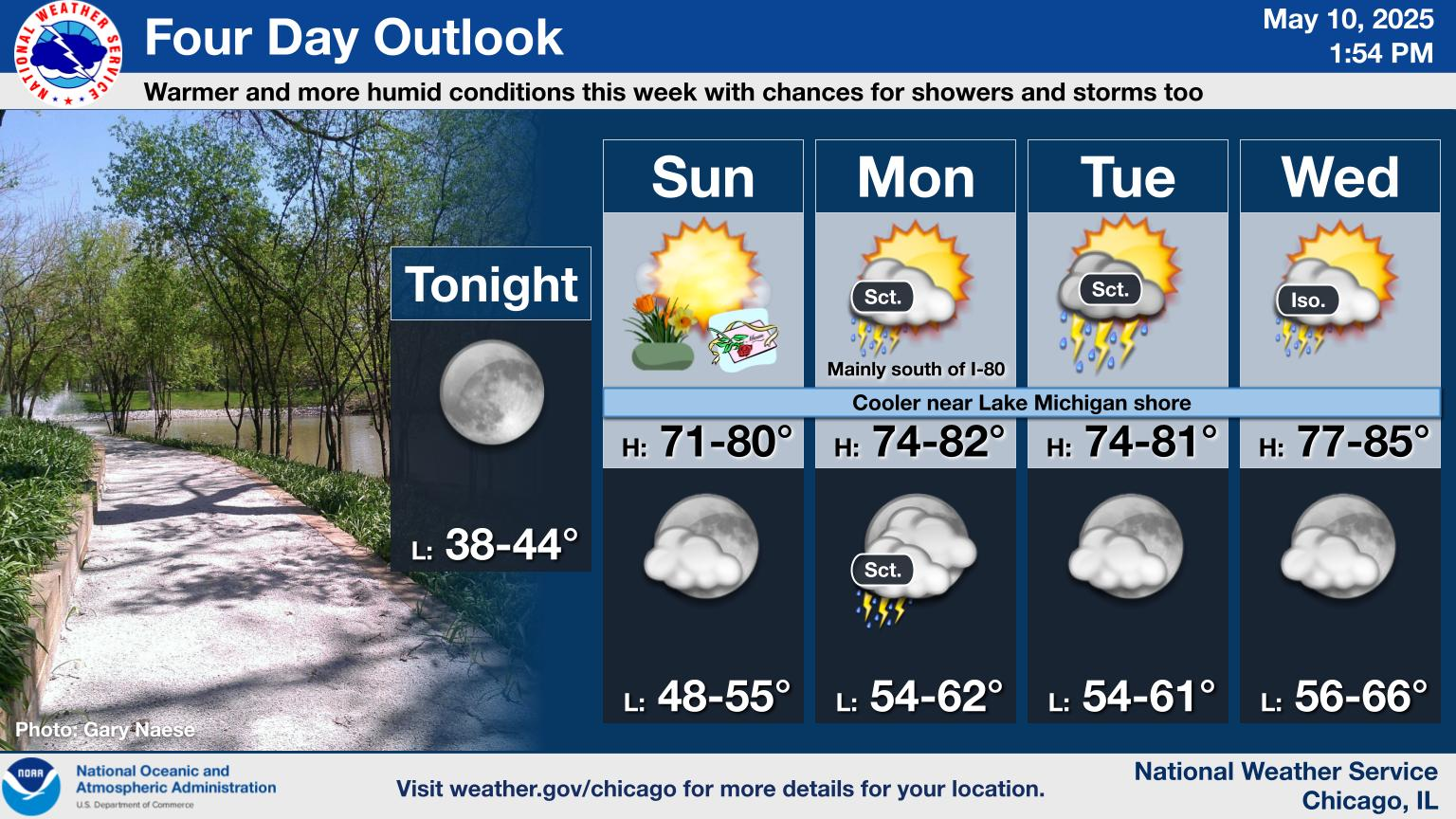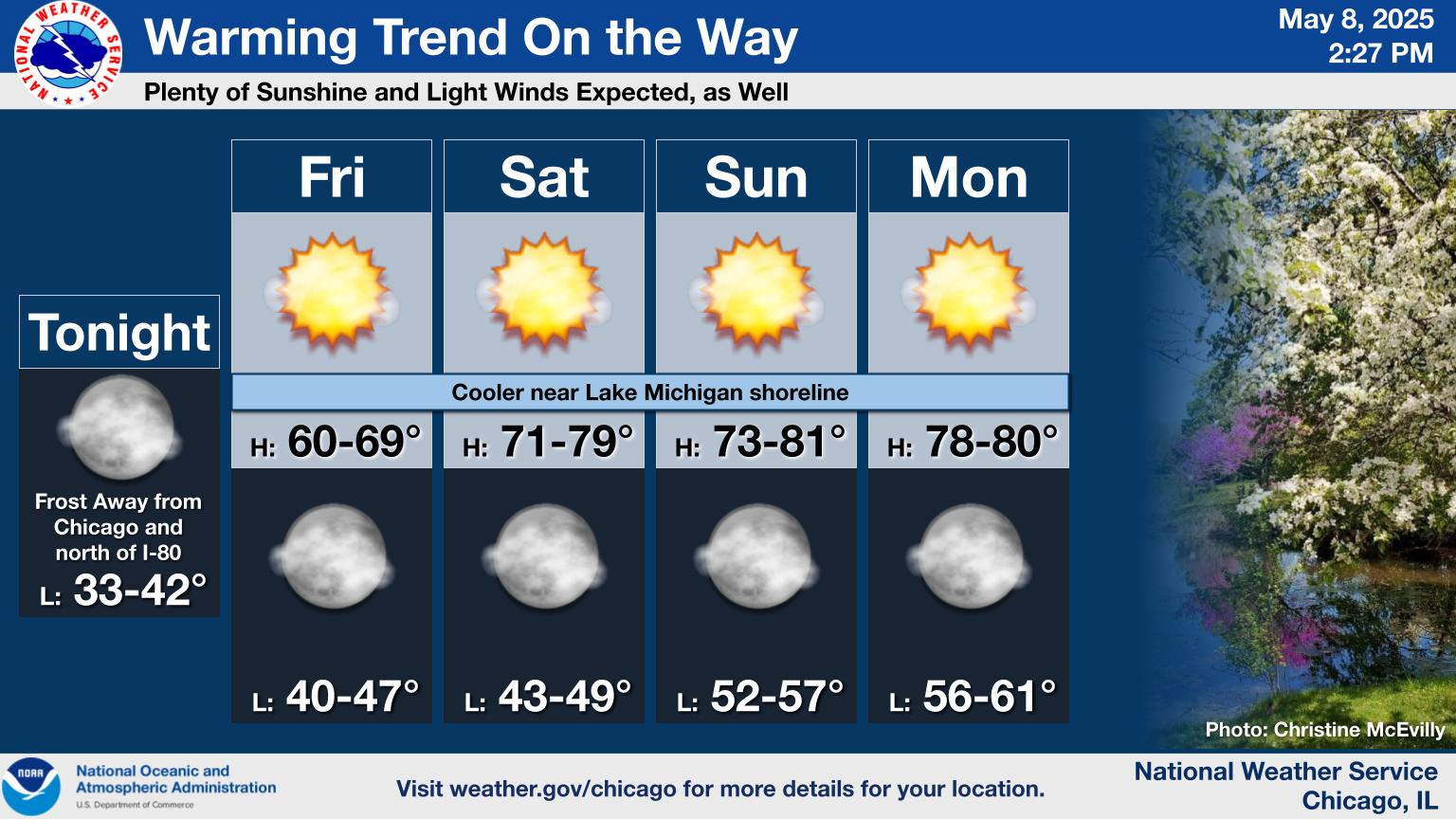 Michiana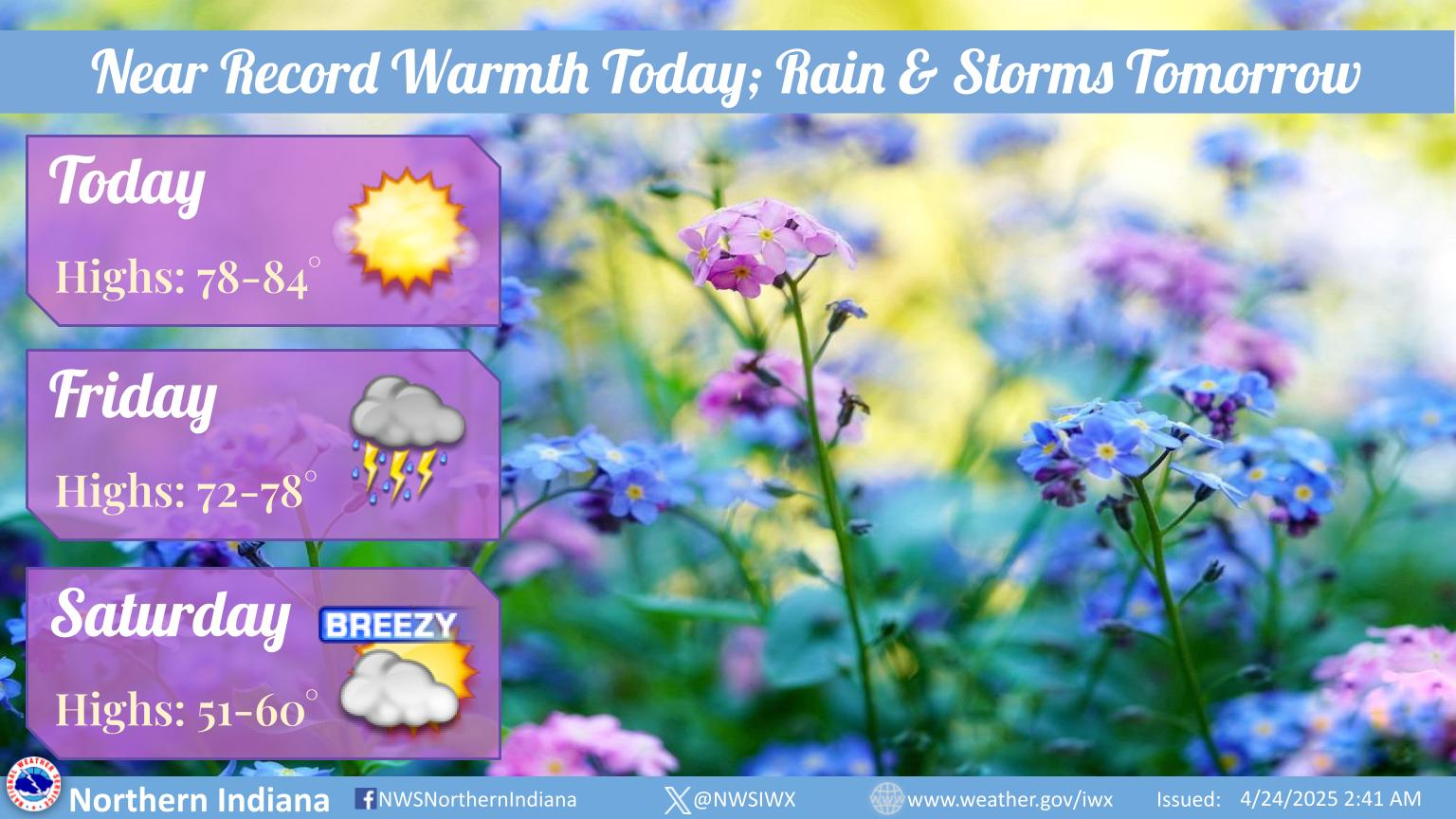 Milwaukee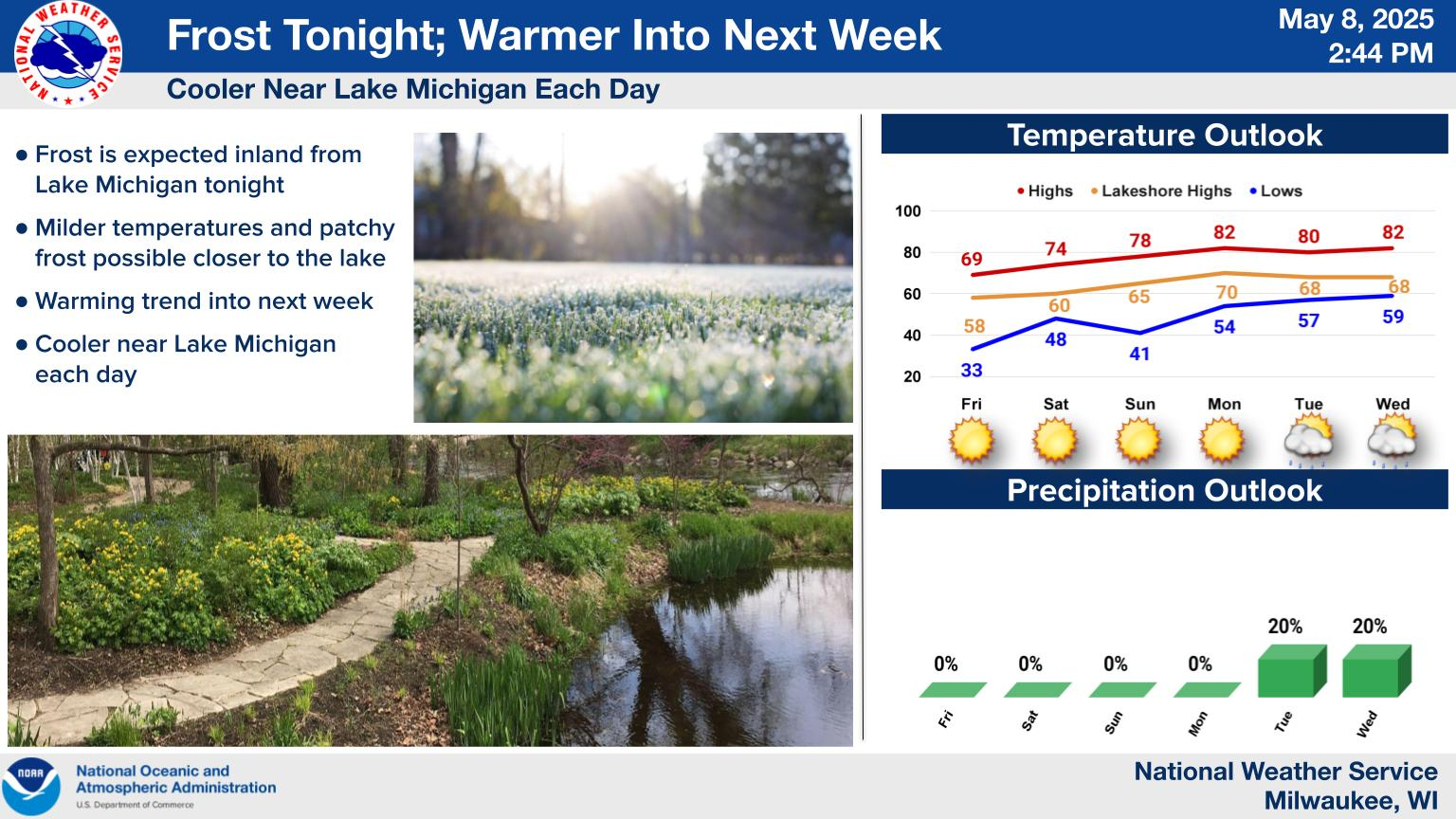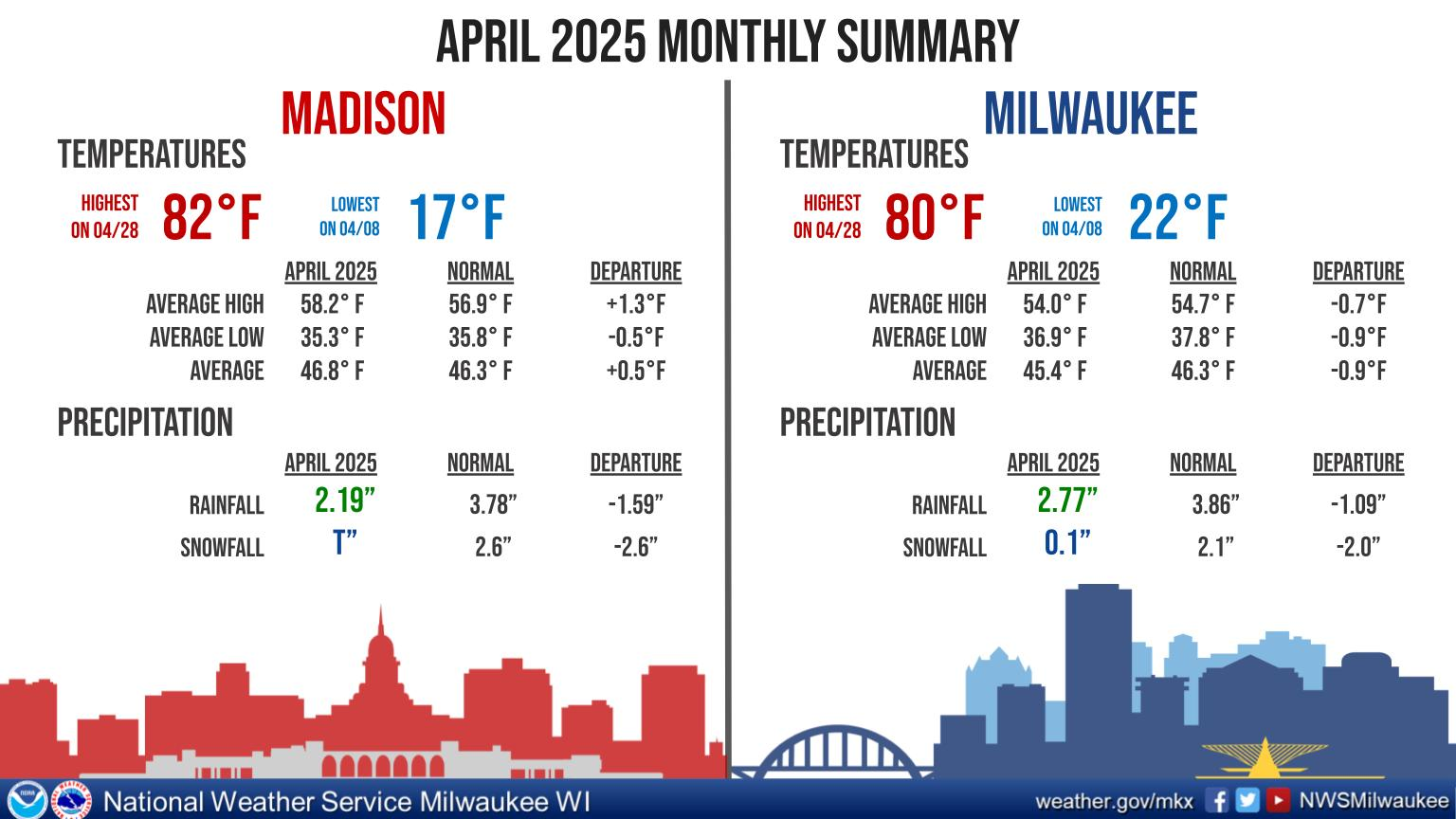 Indianapolis
National Weather Outlook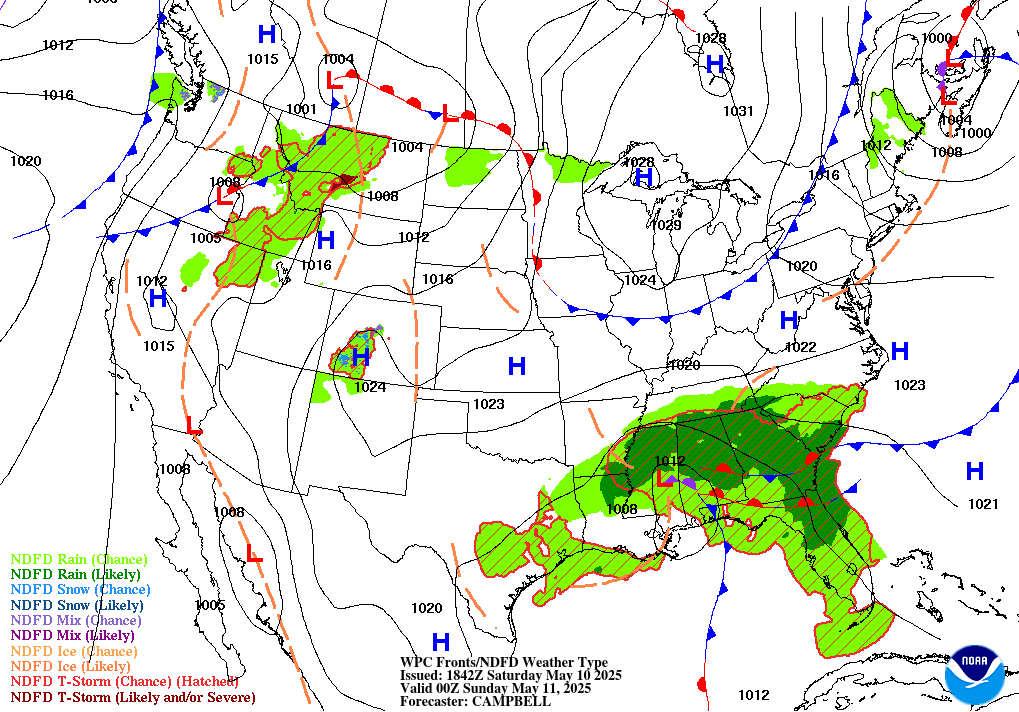 National Discussion and Travel Weather
By Tate of the NWS
Flash flooding expected with heavy rain from parts of the Lower Mississippi Valley to the Tennessee Valley, Southeast, and Southern Appalachians
Heavy snow forecast for the Upper Midwest to Upper Great Lakes today
A cold front is forecast to move across the Plains, Mississippi Valley, and Ohio Valley over the next couple of days. Copious amounts of moisture from the Gulf of Mexico will flow into these areas along and ahead of the front, and with a strong jet stream overhead, conditions will be right for heavy rain. Rain and some thunderstorms will develop today across the Lower Mississippi Valley into the Ohio Valley, with some rainfall amounts above an inch. However, the heaviest rain (3 to 5 inches, with locally higher amounts possible) is expected on Monday as the front moves southeastward more slowly, leading to training (cells repeating over the same area). Thus, a Moderate Risk of excessive rainfall is in place on Monday and Monday night for eastern portions of the Lower Mississippi Valley eastward into southern parts of the Tennessee Valley, northern parts of the Southeast, and into the Southern Appalachians. Much of this area has seen above average rainfall and even some flooding lately, compounding the risk of flash flooding.
Farther north, the low associated with the cold front will track eastward across the Upper Midwest and across the Great Lakes region today and tonight, and snow is expected to its north and east. A swath of 6 to 12 inches of snow is forecast for southeastern Minnesota through much of Wisconsin and into western Michigan, and Winter Storm Warnings are in effect for those areas. Snow should then spread into the Northeast tonight, with light to moderate amounts expected, locally as high as 6 inches especially in higher terrain.
Elsewhere, the back end of the cold front is forecast to move slowly through the Southwest today and tomorrow, leading to rain showers and snow for higher elevations along and behind the front. The Central and Southern Rockies should see snow totals of 6 to 12 inches, with higher amounts in the highest peaks. The Mogollon Rim can expect a few inches of snow, and lower elevations could see light snow even into the Texas and Oklahoma panhandles. The cold front will create colder than average conditions behind it in the Great Basin to Central Rockies today, with the cold spreading into the Southwest and northern parts of Texas on Monday. Warmer than average temperatures are likely for the eastern U.S. ahead of the cold front.

To keep up to date on our show schedule and view our past shows, like our Facebook Page The Bill and Kali Show or Subscribe to our YouTube Channel.
A show that highlights organizations and individuals doing wonderful things for those in need or their community.