Friday, February 7th National Weather Service Outlook with Live Radar for Chicago, Michiana, Milwaukee, and Indianapolis. Brought to you by Tiger Plumbing Photo Courtesy of Addie Acres
Chicago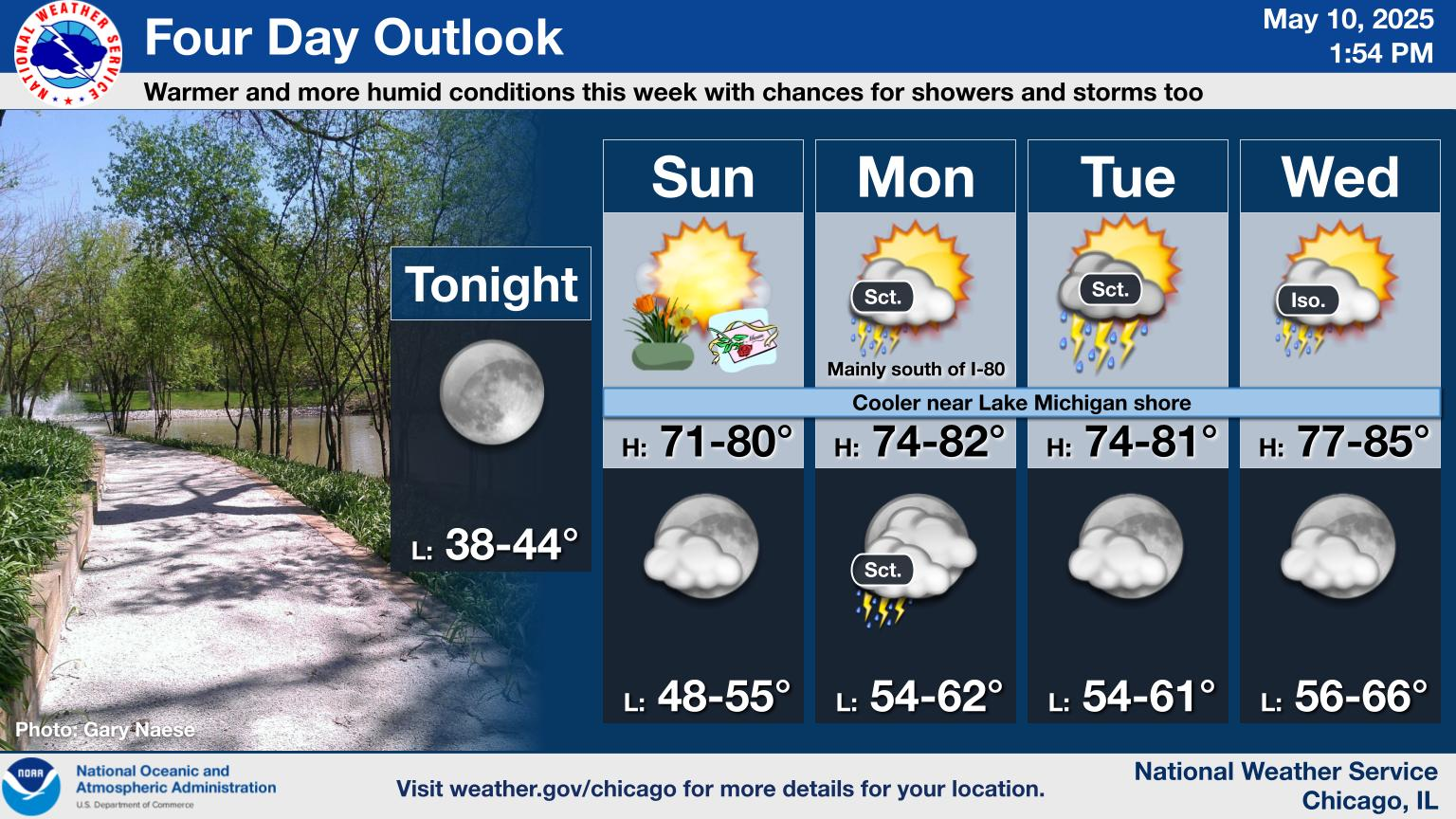 Michiana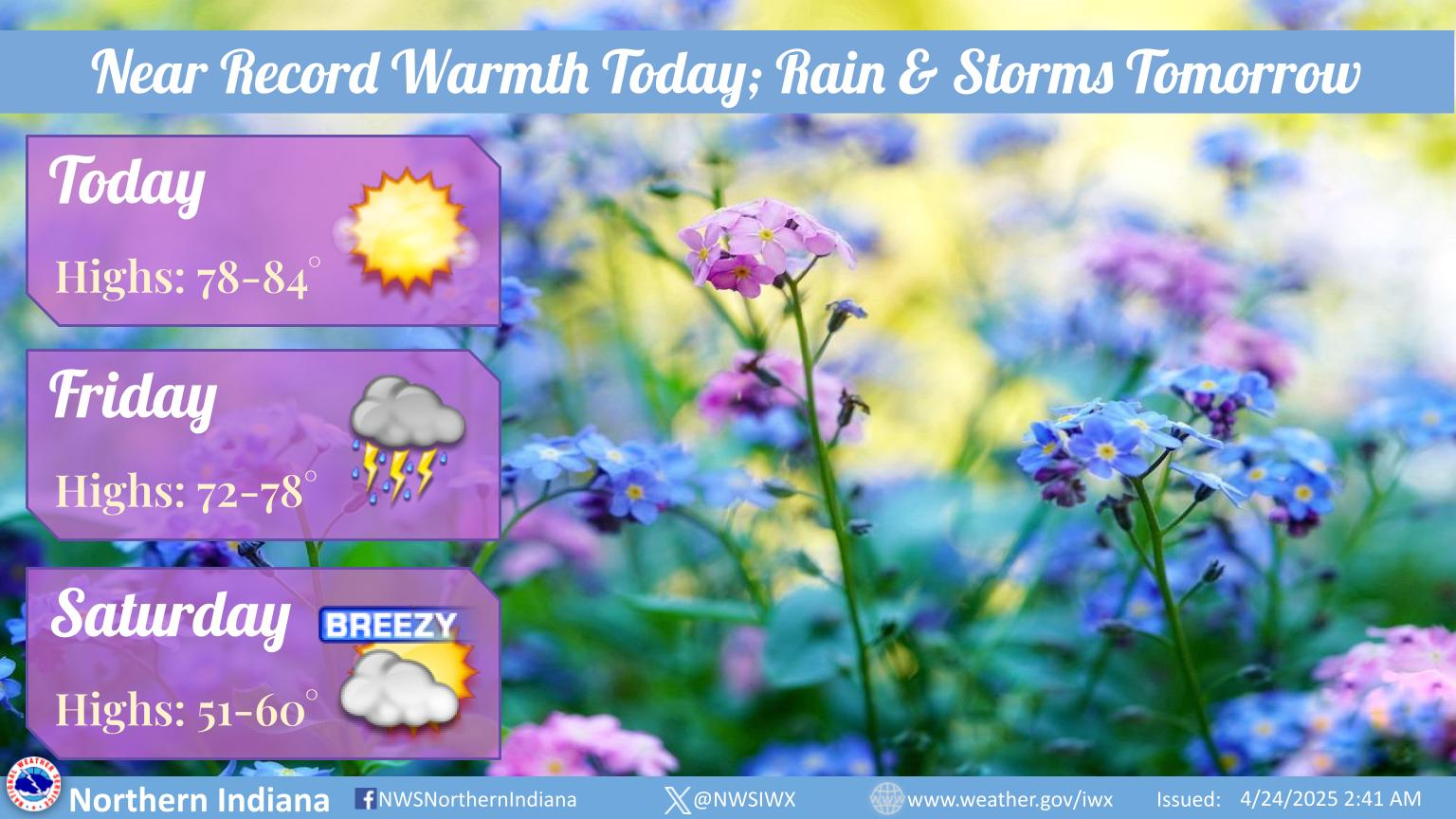 Milwaukee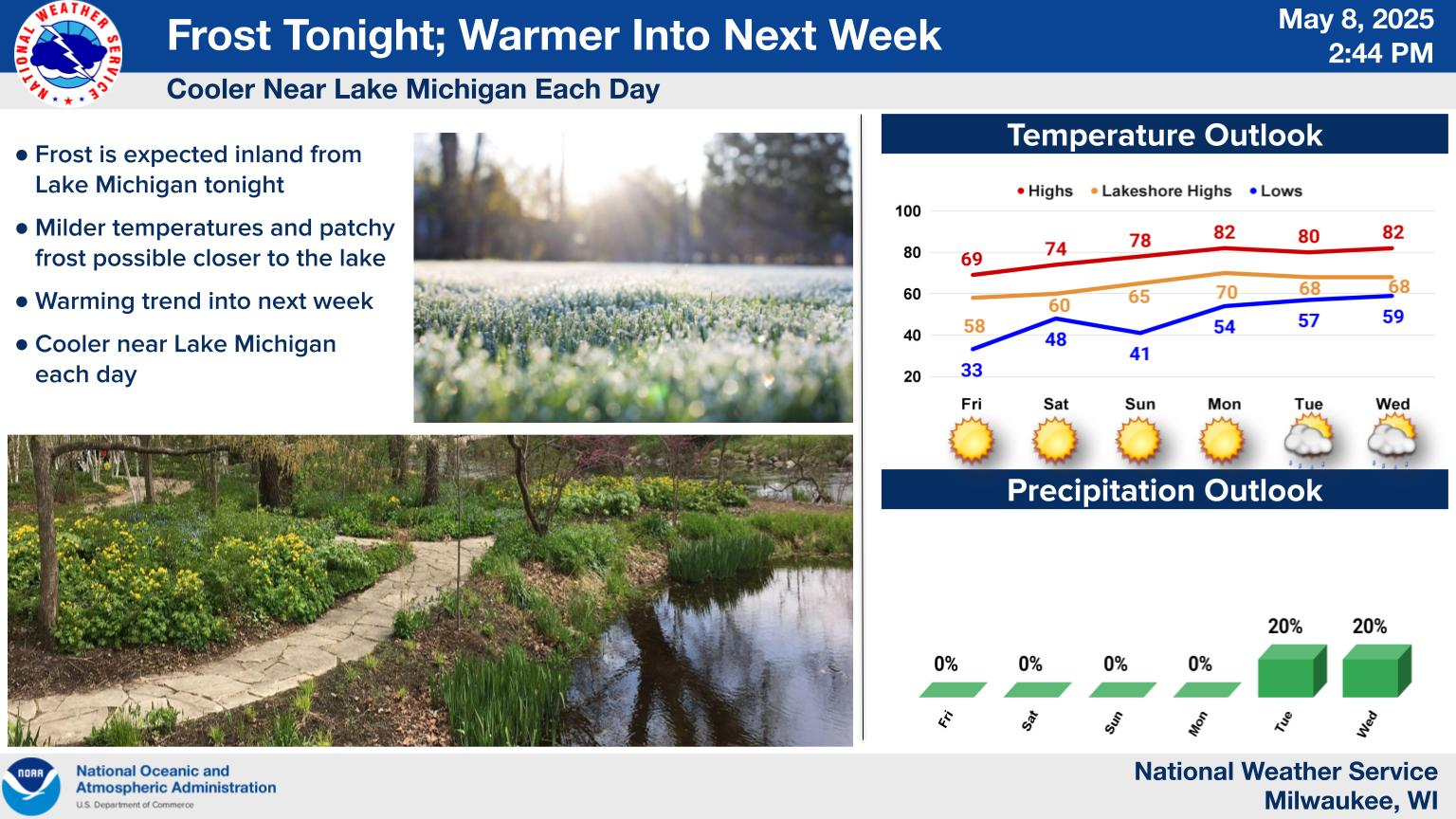 Indianapolis
National Weather Outlook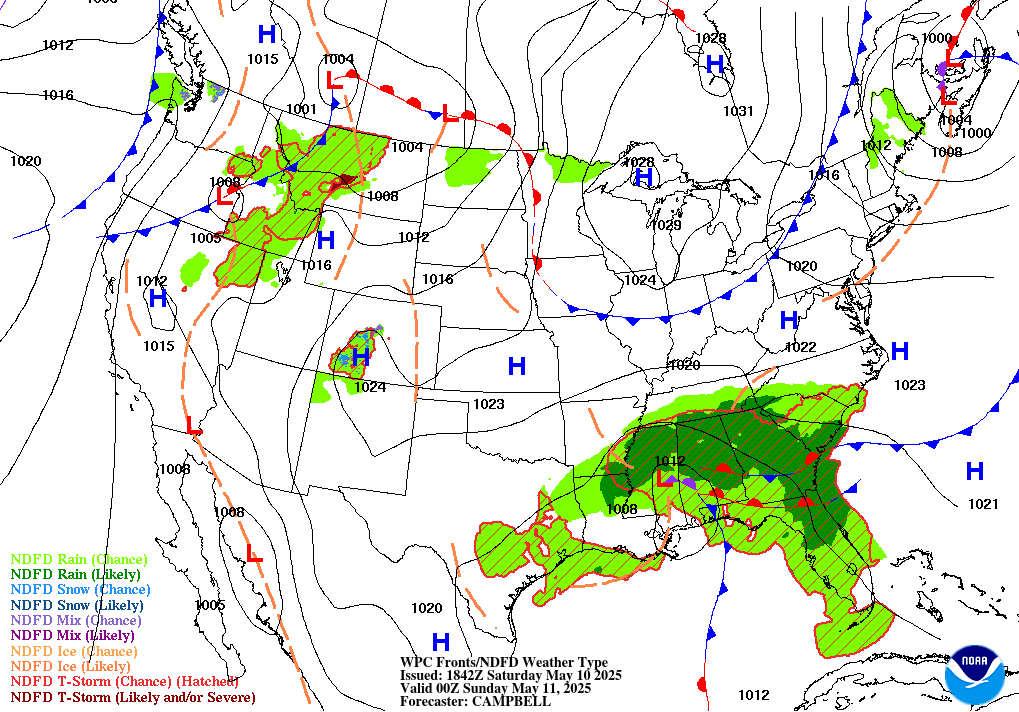 National Discussion and Travel Weather
By Tate of the NWS
Heavy snow and freezing rain will continue for the interior Northeast today
Precipitation continues for the Northwest before drying out by Sunday
A surface low pressure system is expected to consolidate and strengthen rapidly in the Mid-Atlantic moving into the Northeast today. This low and the strong jet stream will lead to heavy snow of over a foot for northern New York and New England north and west of the low. Just to the south, an area of freezing rain is expected for parts of north-central Pennsylvania and central New York, with heavier ice amounts over a tenth of an inch forecast for southern Vermont and New Hampshire as well as along the coast of Maine. Potentially record-setting above average temperatures will keep precipitation in the form of rain closer to the Atlantic coast of New York and southern New England. Wind Advisories are widespread along the Eastern Seaboard since breezy winds are expected behind the cold fronts associated with the low. On another note, this low could set low pressure records for the month of February in portions of the northern Mid-Atlantic to Northeast.
The low should move quickly out of the U.S. tonight, but some lighter snow could continue via lake enhancement in the Lower Great Lakes region and via upslope flow in the Central Appalachians. A weaker low pressure system will spread light snows across the Midwest to Ohio Valley and Upper Great Lakes today, and then lead to another possible round of light snow for the Appalachians and parts of the Mid-Atlantic Saturday into Sunday.
In the West, a low pressure system will move southeastward into British Columbia today and then into the Northern High Plains by Saturday morning. Another round of precipitation is expected with this frontal system, with rain in the lowest elevations and heavy snow in higher elevations. The Cascades and the Northern/Central Rockies should see snowfall over a foot with this system. As the low ejects into the Plains, light to moderate snow will spread across the Northern Plains into the Upper Midwest on Saturday and Saturday night. Meanwhile, the Northwest gets a much-needed break from precipitation early next week as ridging builds into the area.

To keep up to date on our show schedule and view our past shows, like our Facebook Page The Bill and Kali Show or Subscribe to our YouTube Channel.
A show that highlights organizations and individuals doing wonderful things for those in need or their community.