Sunday, January 26th National Weather Service Outlook with Live Radar for Chicago, Michiana, Milwaukee, and Indianapolis. Brought to you by Brown Insurance Group
We've moved the national outlook to the end of the post so many of you can reach your local forecast with greater ease.
Chicago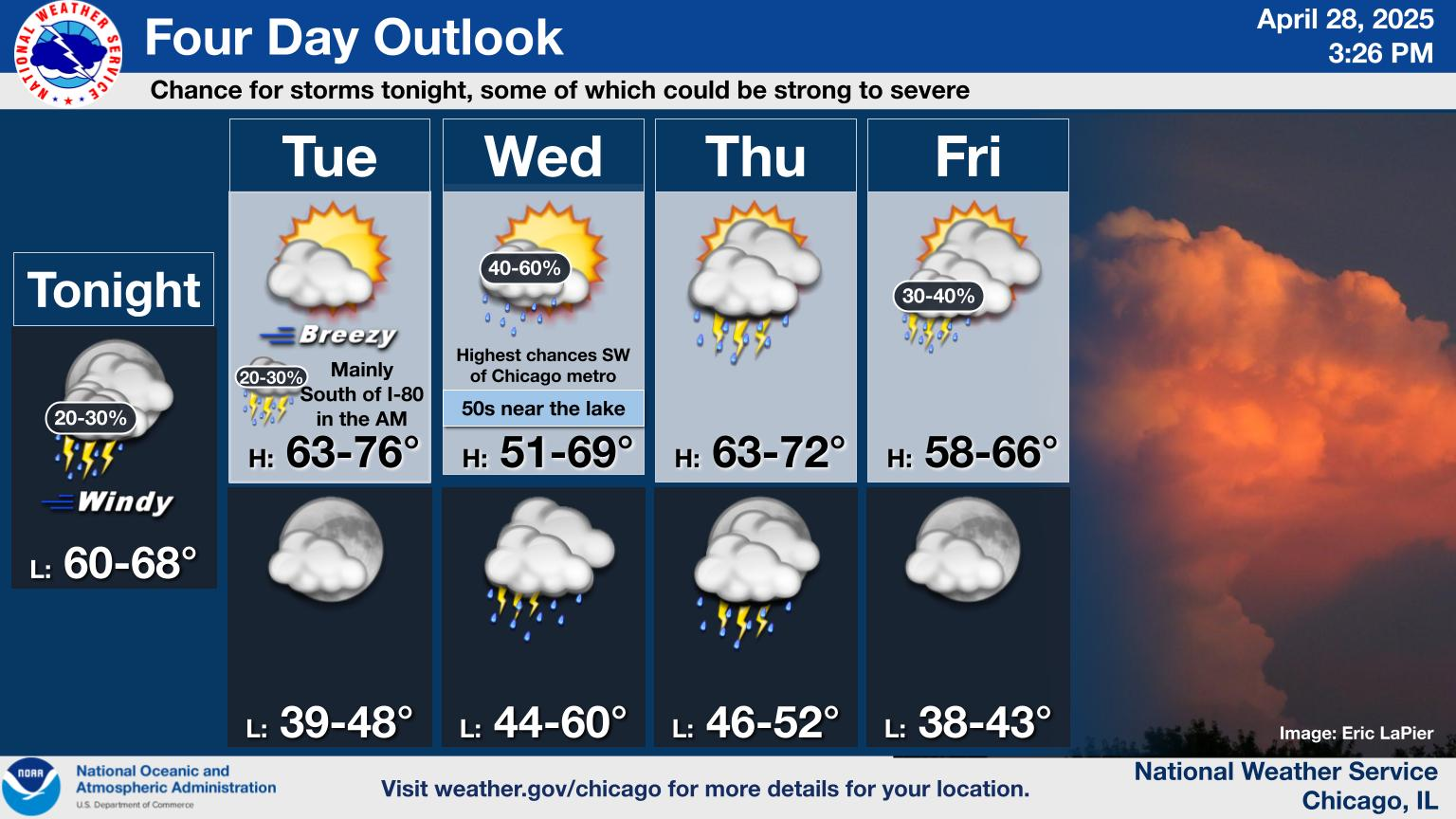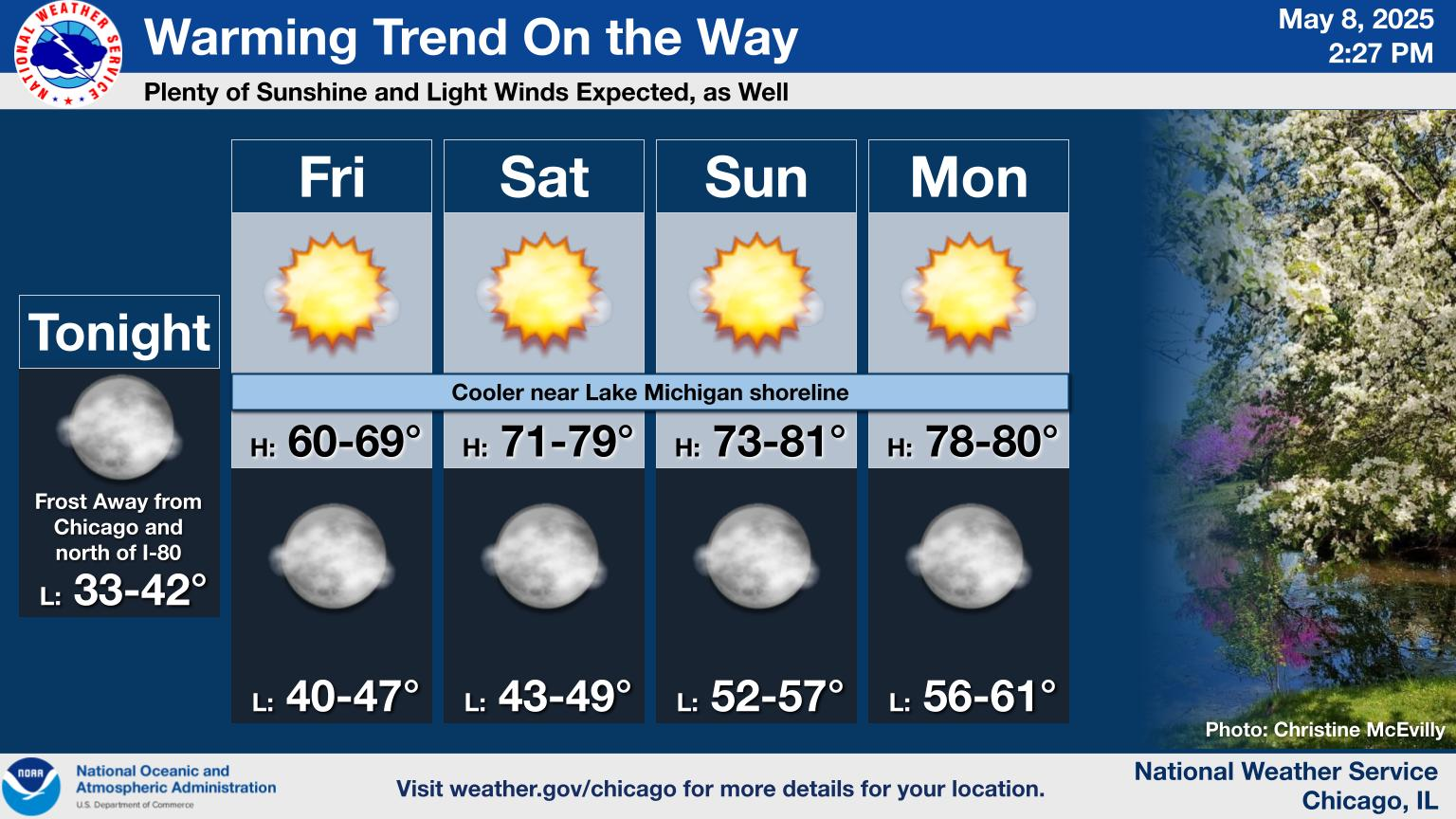 Michiana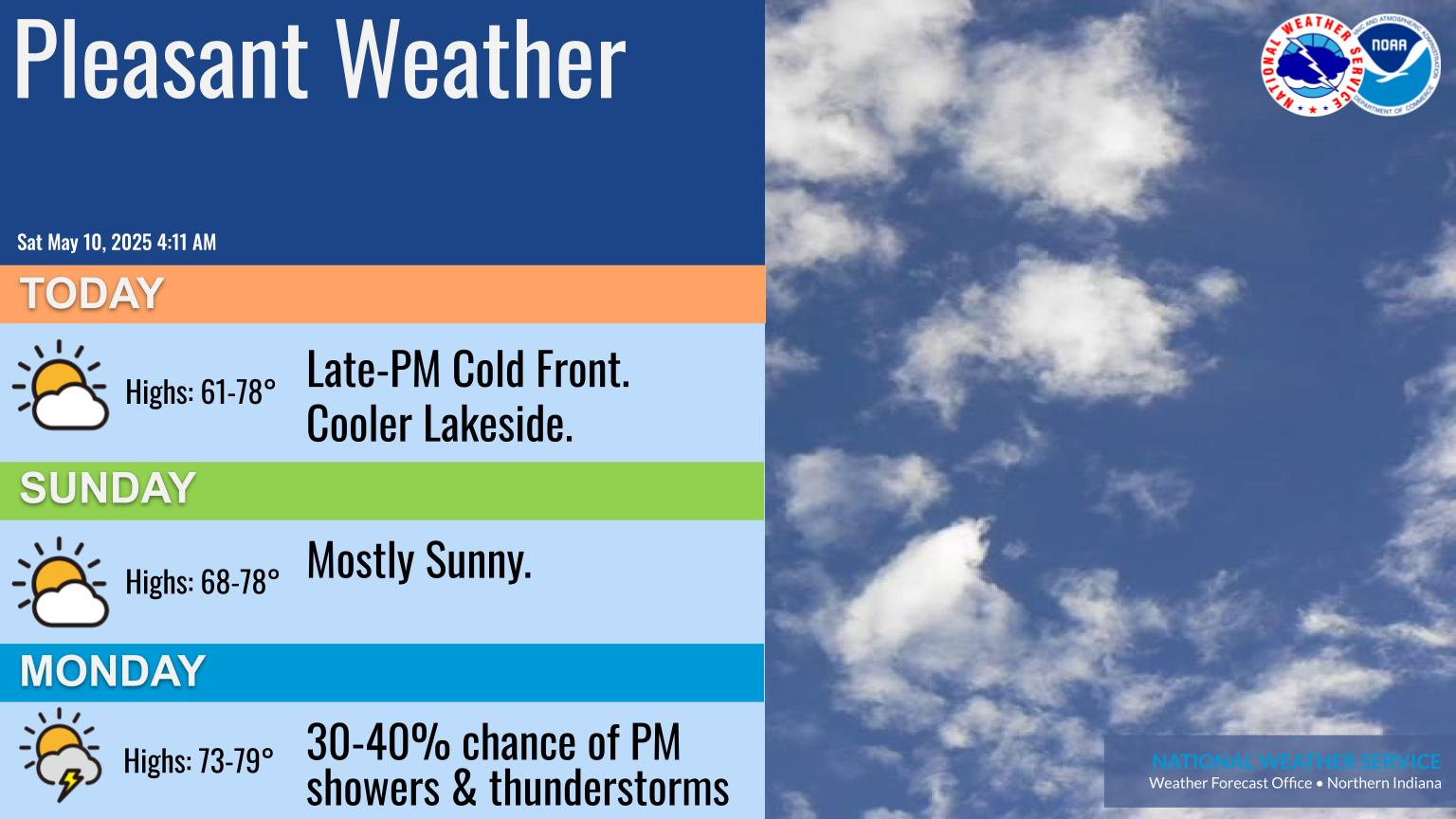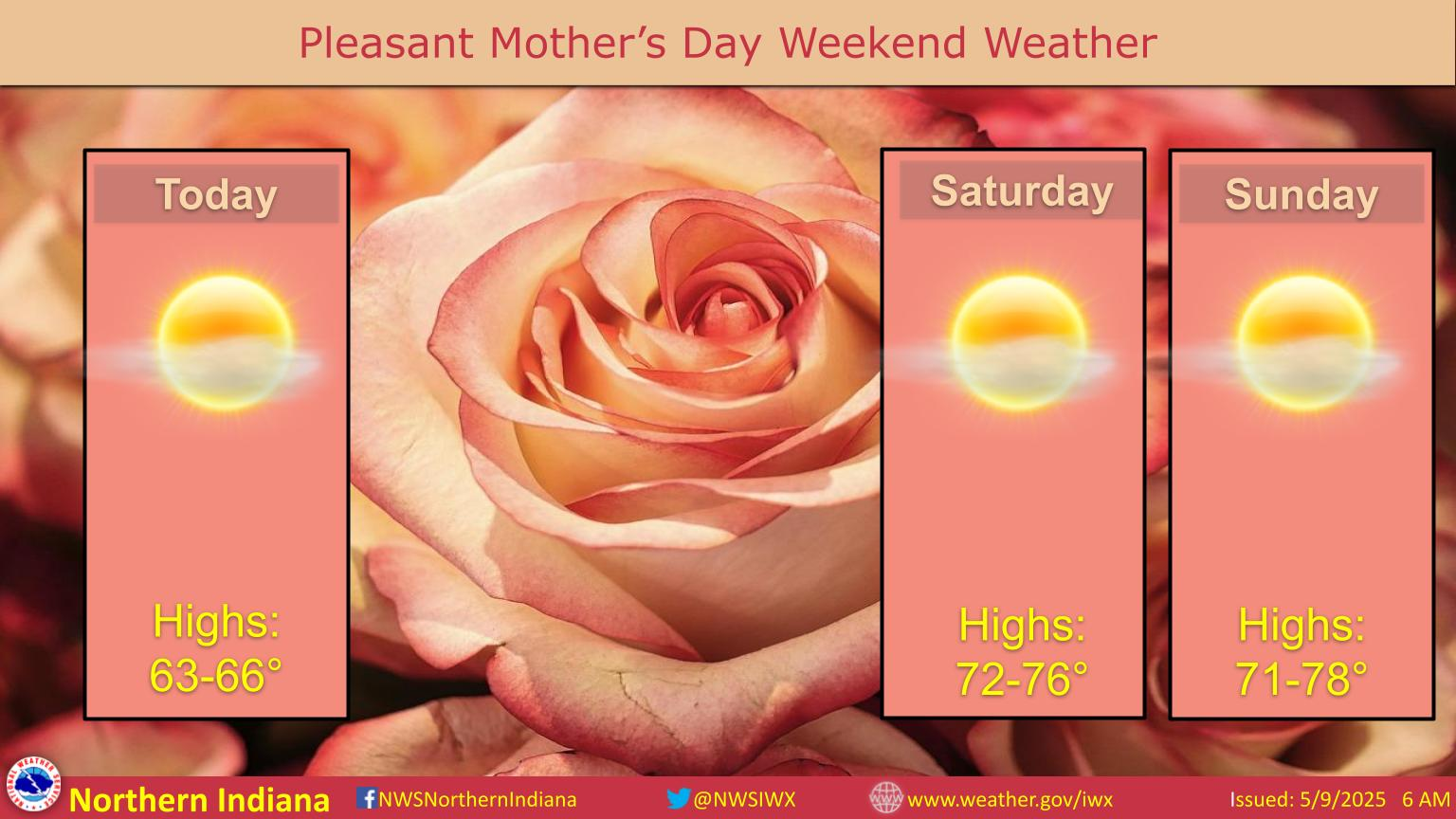 Milwaukee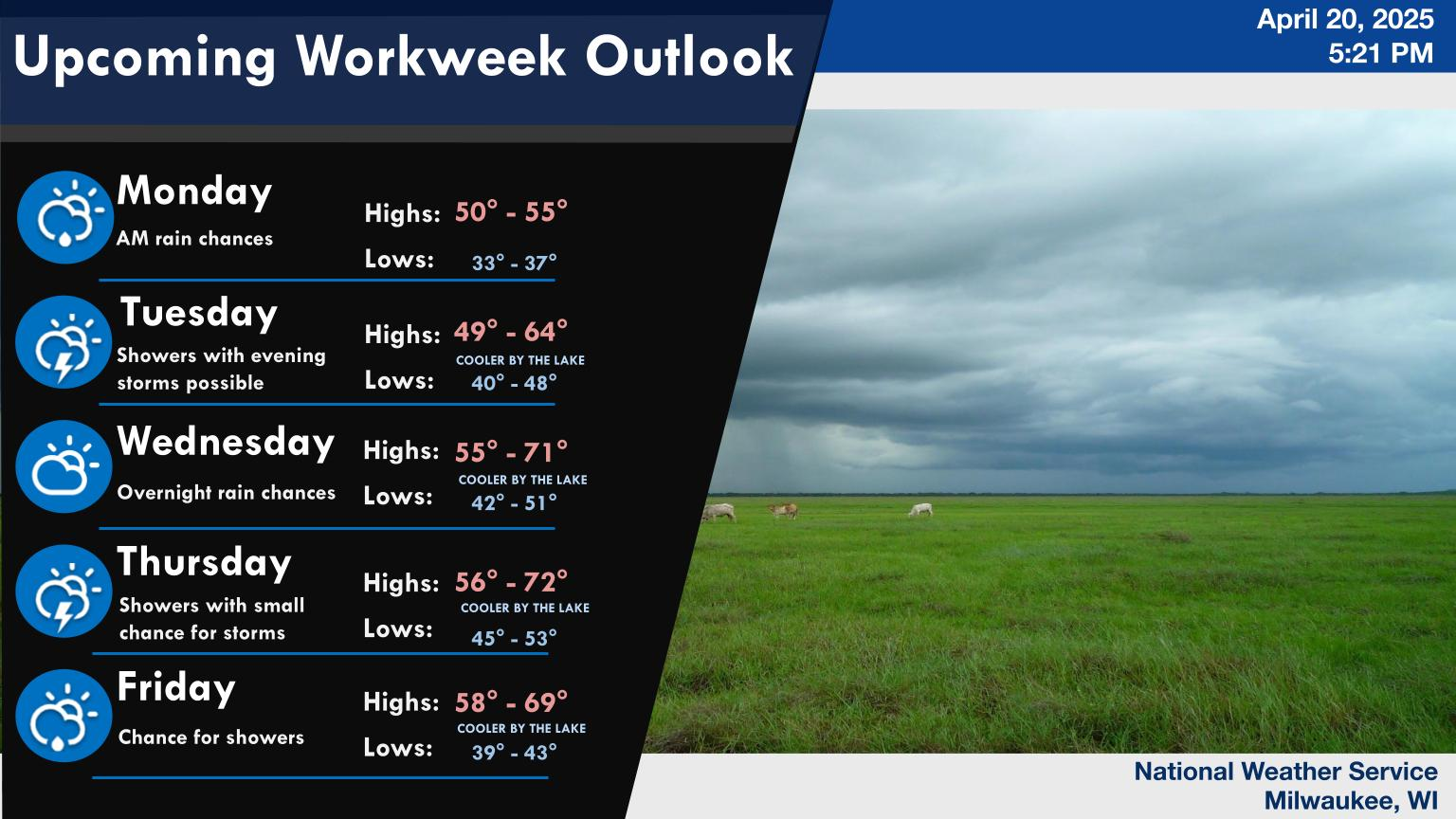 Indianapolis
National Weather Outlook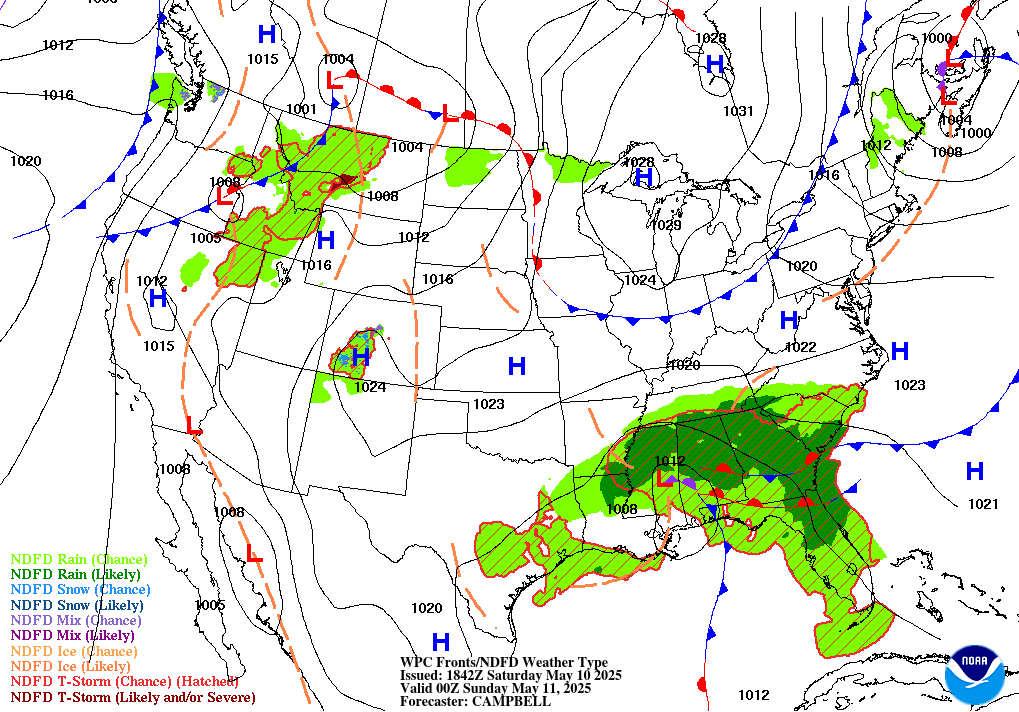 National Discussion and Travel Weather
By Mullinax of the NWS
Multiple storm systems to cause wet and snowy conditions across the Pacific Northwest & northern Rockies
Scattered snow showers to stick around in northern and central Appalachians, Great Lakes
A pair of low pressure systems will bring showers and thunderstorms to the South
The Northwest U.S. will brace for several rounds of storms over the next few days. Coastal ranges and valleys of the Pacific Northwest will witness periods of rain day after day with rainfall amounts averaging 1 to 2 inches. The higher elevations of the region's coastal front could see rainfall totals in excess of 3 inches through Tuesday. In the Cascades of Washington and Oregon, snow will pile up quickly with snow amounts being measured in feet in the higher elevations. Pacific moisture associated with these storms will spill east into the northern Rockies where valley showers and mountain snow is also a good bet through Tuesday.
As the weekend storm system in the East tracks through Maine on Sunday, snow showers and lake effect snow bands will stick around across the Great Lakes, eastern Ohio Valley, and the central and northern Appalachians through Tuesday. The heaviest snowfall will be located downwind of Lakes Erie and Ontario where cumulative amounts through Tuesday will range between 6 to 12 inches. Downeast Maine will see locally heavy rainfall early Sunday morning but drier conditions will quickly move in before midday, although a few spotty rain or snow showers across central New England cannot be ruled out.
Down south, a surface low pressure system will be responsible for the development of scattered showers and thunderstorms from east Texas and the Lower Mississippi Valley this morning, then across the central Gulf Coast by this afternoon. While the thunderstorm threat should diminish tonight, passing showers will continue across the Deep South tonight and eventually reach the Southeast by Monday. The best chance for thunderstorm activity on Monday will reside across central and southern Florida. Some of the southern Appalachians could even see a wintry mix develop Monday morning. By Tuesday, an upper level disturbance in the Southwest will spawn a new storm system in the southern Plains leading to another round of showers and thunderstorms across the South Central region.

To keep up to date on our show schedule and view our past shows, like our Facebook Page The Bill and Kali Show or Subscribe to our YouTube Channel.
A show that highlights organizations and individuals doing wonderful things for those in need or their community.