Saturday, January 25th National Weather Service Outlook with Live Radar for Chicago, Michiana, Milwaukee, and Indianapolis. Brought to you by Les Cafe and Pancake House
National Weather Outlook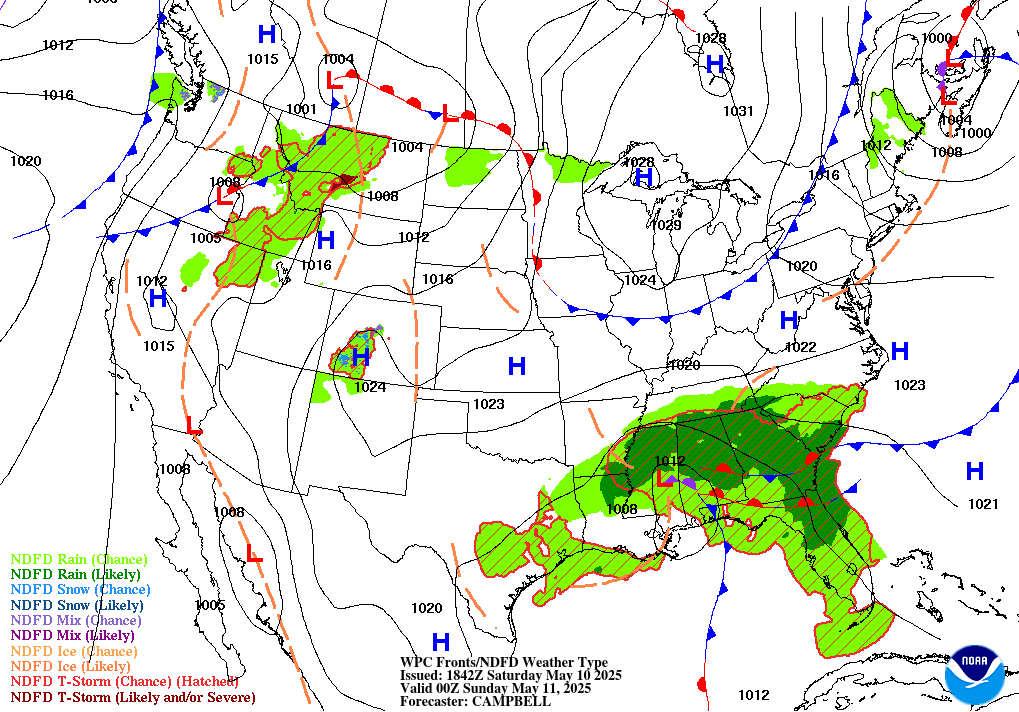 National Discussion and Travel Weather
By Mullinax of the NWS
Wintry weather expected across portions of the Great Lakes, Appalachians and Northeast
Heavy rain and some areas of flooding will be possible in the northern Mid-Atlantic
Waves of unsettled weather in the Pacific Northwest where multiple bouts of heavy rain and heavy mountain snow are expected
A large upper level low pressure system will be responsible for the wet and wintry weather many residents of the Great Lakes and Northeast will experience today. Starting with the wintry impacts, parts of the western Great Lakes will receive several additional inches of snow Saturday. Look for snowfall to taper off by Saturday evening in these areas. Further east, snow and freezing rain may be problematic in the central and northern Appalachians as snow accumulations up to one inch and a glaze of ice is expected. The Poconos and Catskills will see the wintry weather first this morning, followed by the Adirondacks and northern New England Saturday afternoon. Winter Weather Advisories are in effect for these mountainous locations as travel could be hazardous in spots.
Aside from the winter weather impacts, heavy rain with the storm system will be a concern as rainfall totals of as much as 1 to 2 inches are expected this morning for the northern Mid-Atlantic and southern New England. The best chances for localized flooding will be early this morning in portions of northern Virginia and central Maryland. As the storm system lifts northeast through New England by Sunday and begins to pull away, drier and somewhat colder air will arrive from the Midwest. There should continue to be plenty of snow shower activity across the Great Lakes and central Appalachians on Sunday with locally a few inches of snow possible.
Meanwhile, multiple bouts of heavy precipitation will continue across the Northwest throughout the weekend as a series of cold fronts move in off the Pacific Ocean. This will include heavy rain for the coastal ranges where several inches of rain are expected with locally higher amounts exceeding 5 inches possible. In addition to the rain, heavy snow will fall over the higher peaks of the Washington and Oregon Cascades where as much as 2 feet of new snowfall can be expected through the weekend. Some of this heavy snowfall will reach the Intermountain West with locally heavy accumulations in the northern Rockies.
Weekend temperatures across the contiguous U.S. will generally be near to above normal. The warmest anomalies will be focused over the High Plains, Upper Midwest, and Great Lakes regions. This seasonally warm temperature regime is a result of the milder upstream Pacific air advancing east across the country, along with a lack of any cold high pressure dropping south from Canada.
Chicago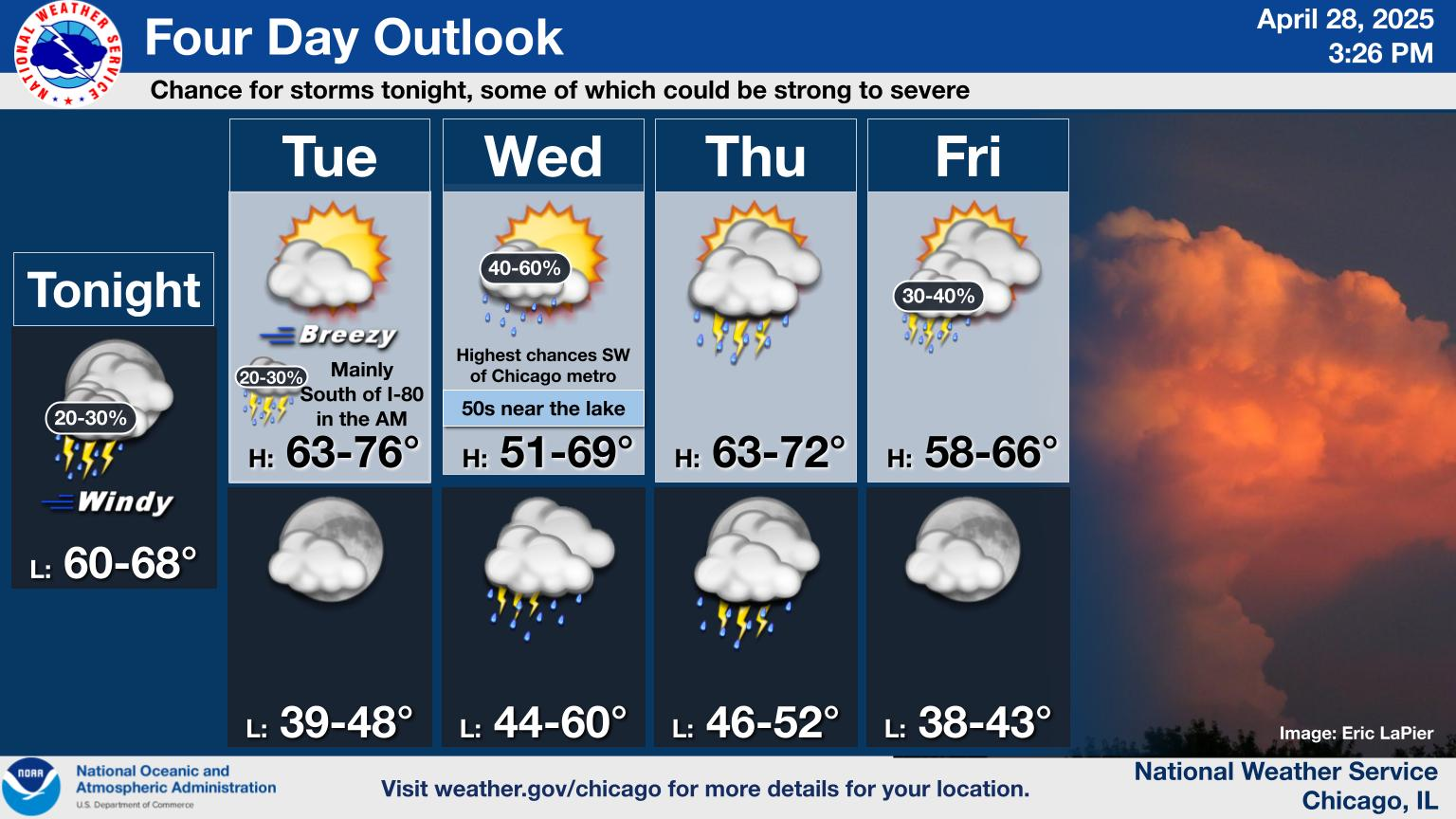 Michiana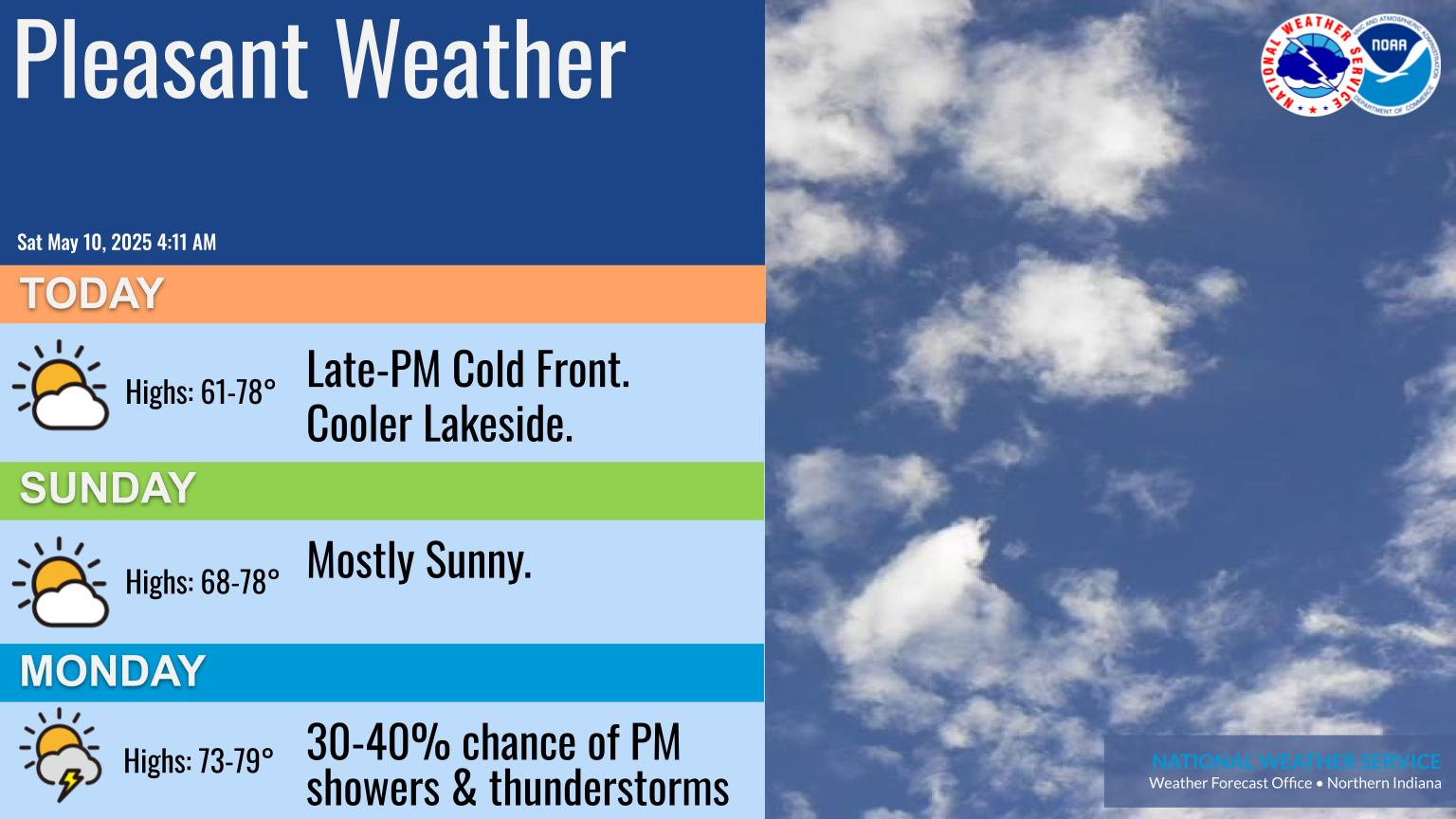 Milwaukee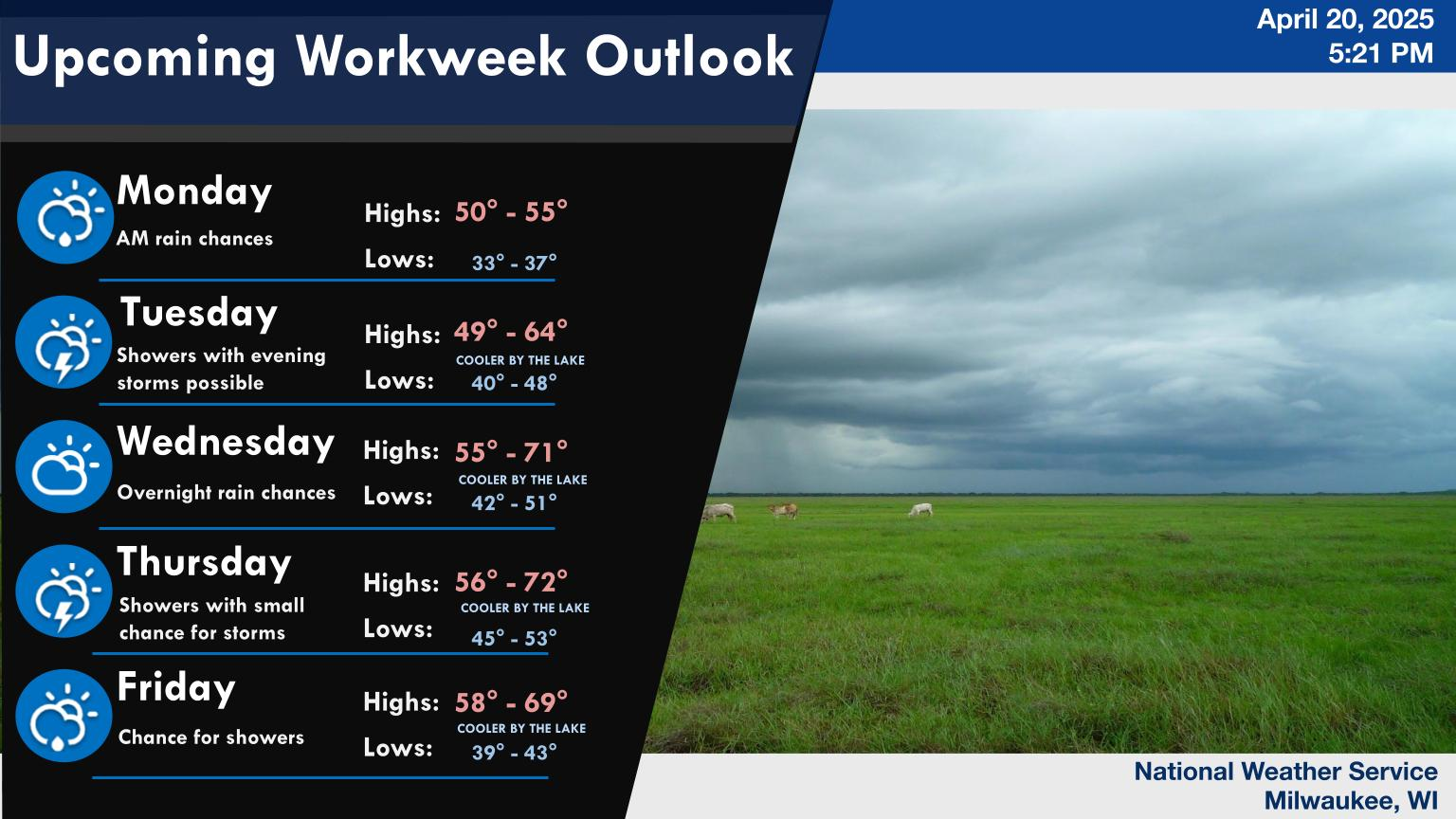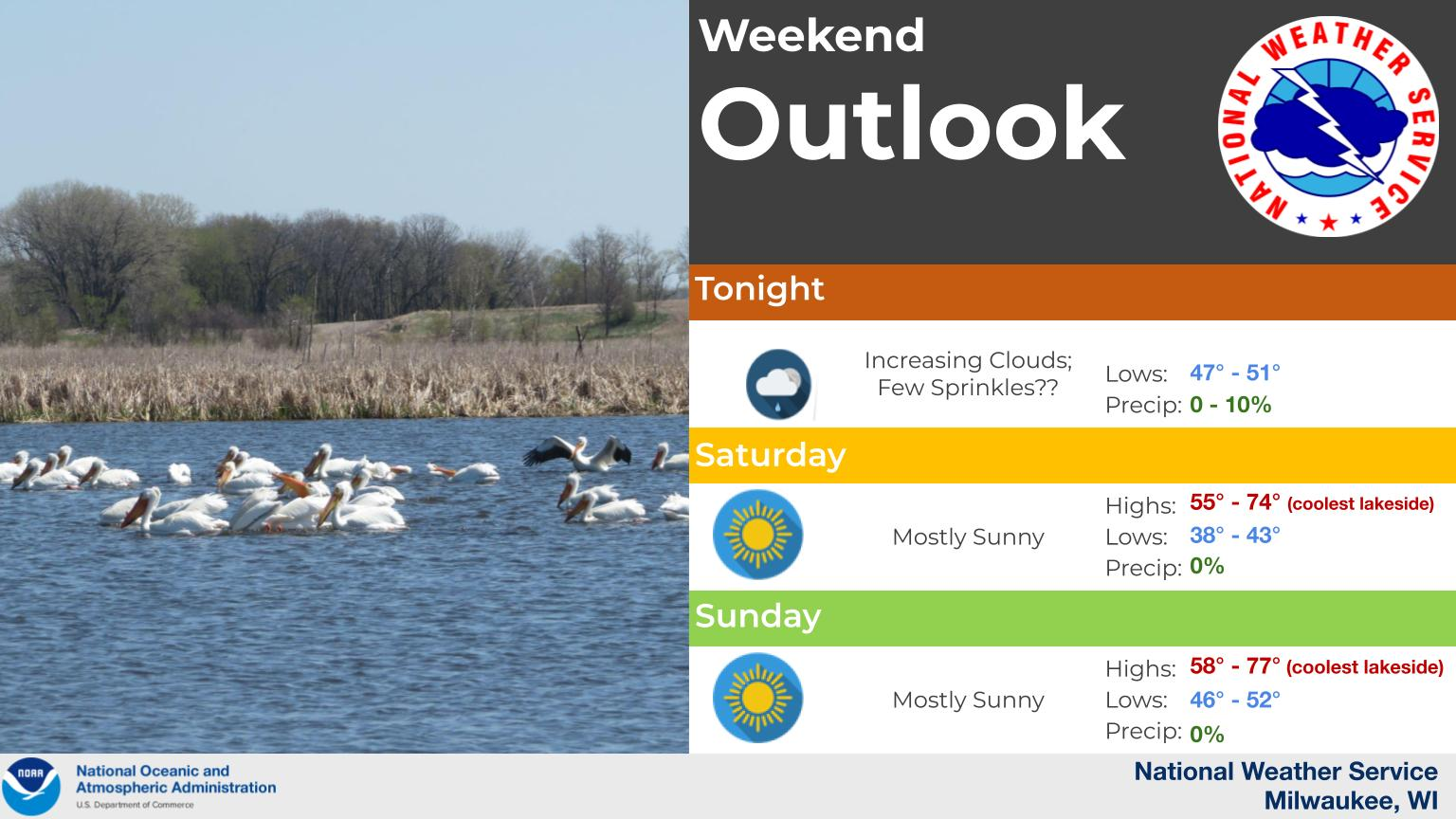 Indianapolis

To keep up to date on our show schedule and view our past shows, like our Facebook Page The Bill and Kali Show or Subscribe to our YouTube Channel.
A show that highlights organizations and individuals doing wonderful things for those in need or their community.