Wednesday, January 22nd National Weather Service Outlook with Live Radar for Chicago, Michiana, Milwaukee, and Indianapolis. Brought to you by Tiger Plumbing
National Weather Outlook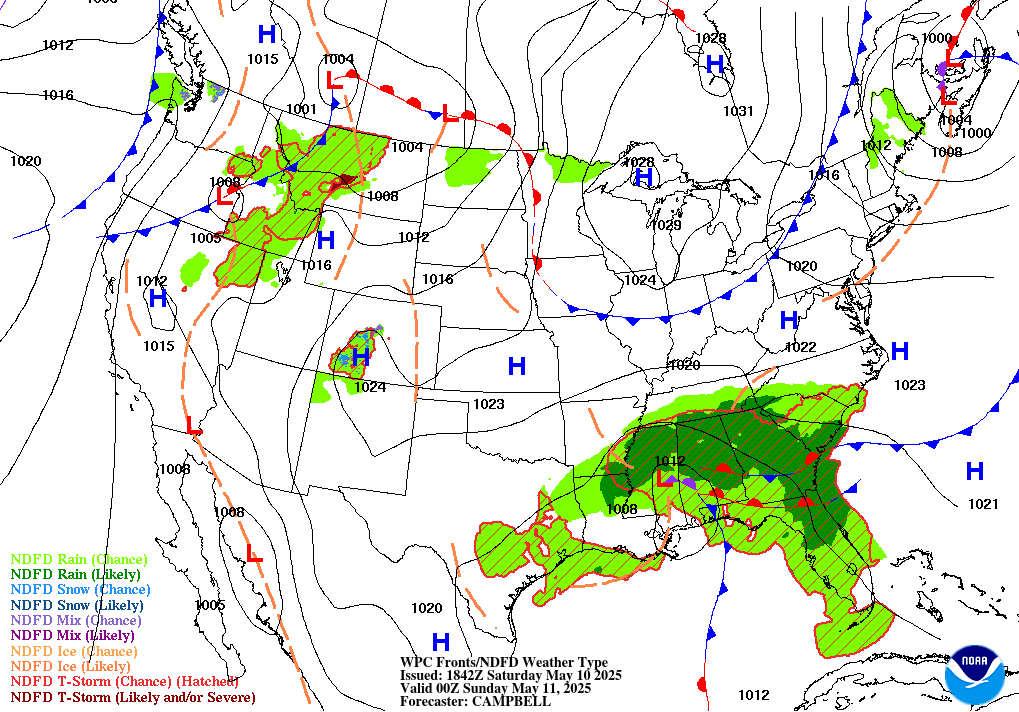 National Discussion and Travel Weather
By Otto of the NWS
Heavy rain and potential flooding for portions of western Washington into northwestern Oregon
Wintry mix for portions of the Ozarks, northward to the Upper Great Lakes through Thursday
Cold start across Florida this morning, followed by a warming trend for the Southeast and Mid-Atlantic
A series of storm systems will impact the Pacific Northwest over the next few days which will keep the region rather unsettled. Ongoing coastal rain and mountain snow in the Pacific Northwest will increase in intensity during the day today, with snow changing to rain for elevations below 6000 to 7000 feet as warmer Pacific air flows into the region this evening. Heavy rain will continue for western Washington through Thursday but the focus for heavier rain will spread southward along the coast into northwestern Oregon in connection with a cold front. Two day rainfall totals of 3 to 6 inches are expected through Friday morning for upslope regions of the Cascades, Olympics and Coastal Ranges which may produce flooding.
Across the central U.S., a mixture of precipitation types will occur over the next couple of days as warm and moist air from the south meets with existing cold air in place through the Central Plains and Midwest. All rain will occur from southern Oklahoma/Arkansas to the Gulf Coast with locally heavy rain for the middle and upper Texas coastline this evening and Wednesday night. Freezing rain accumulations near a tenth of an inch or greater will impact portions of the Ozarks where a Winter Weather Advisory is in place. In fact, Winter Weather Advisories extend north from the Ozarks into the nation's Heartland and Upper Midwest where light to moderate snowfall accumulations are forecast through Thursday morning. After the initial round of precipitation moves through, a second, more potent upper level disturbance will amplify through Kansas and Oklahoma toward the Mississippi Valley for Thursday. Additional snow for central Missouri and Iowa may generate two-day snowfall totals of 4-6 inches in some locations.
After a frigid start to their Wednesday morning in Florida, where Freeze Warnings and Wind Chill Advisories are in effect across all of the Sunshine State, a return to more typical weather is expected. Gusty winds in association with a deepening coastal low centered offshore of Florida will subside tonight into Thursday morning combined with warmer temperatures. A return to southerly flow will allow a warming trend for the rest of the week, impacting the Southeast and Mid-Atlantic regions with high temperatures returning close to average for Friday.
Chicago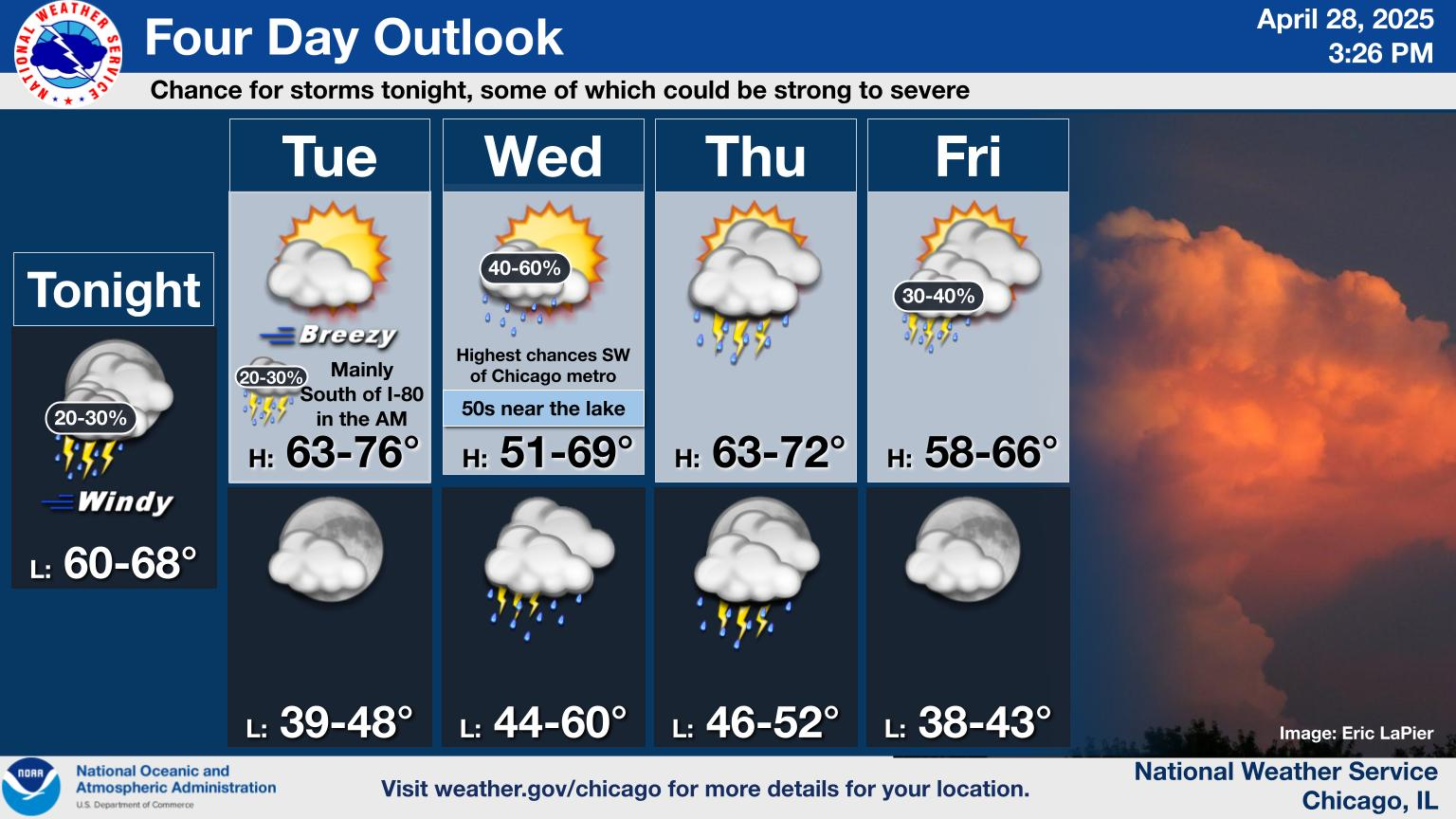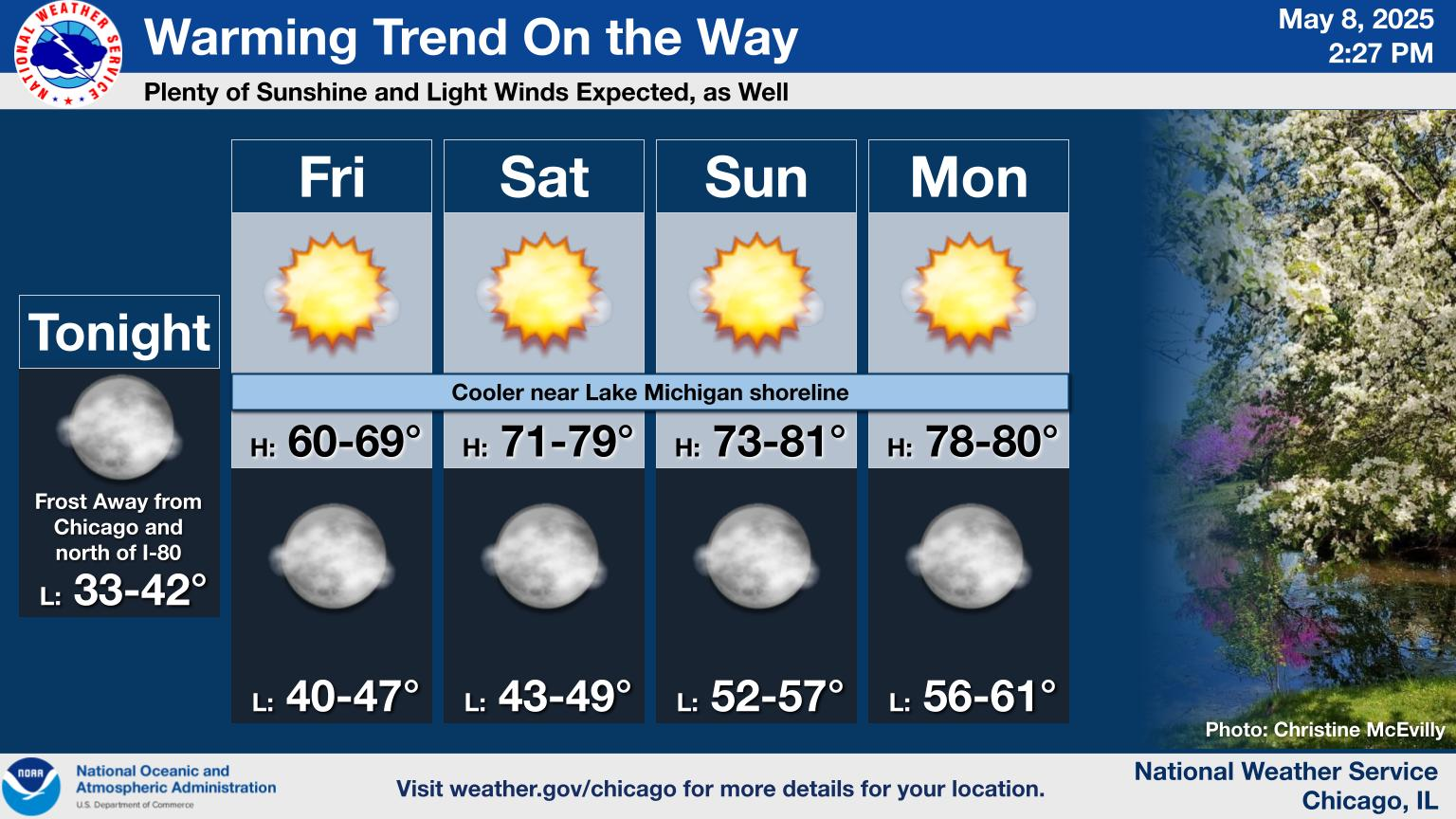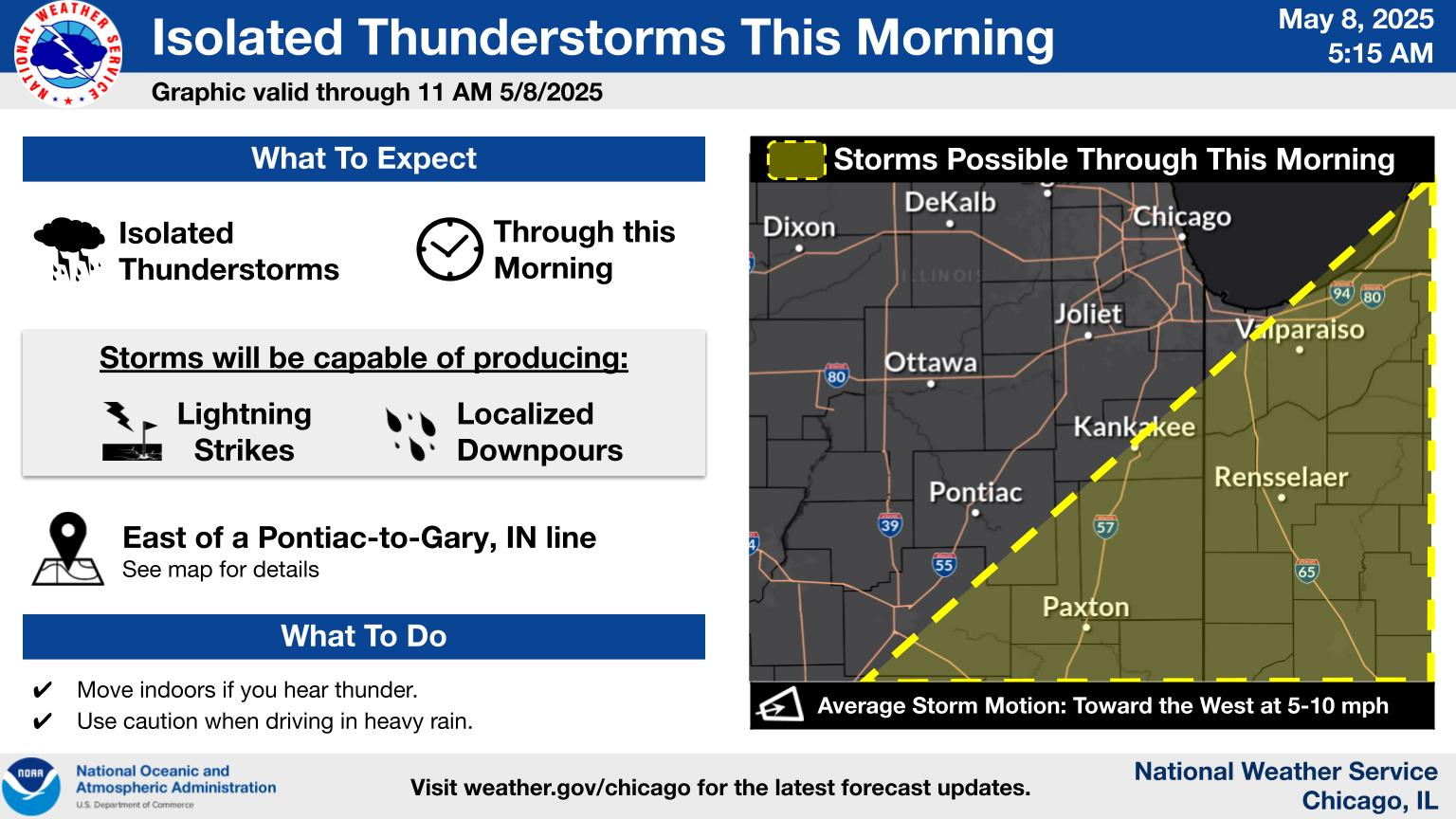 Michiana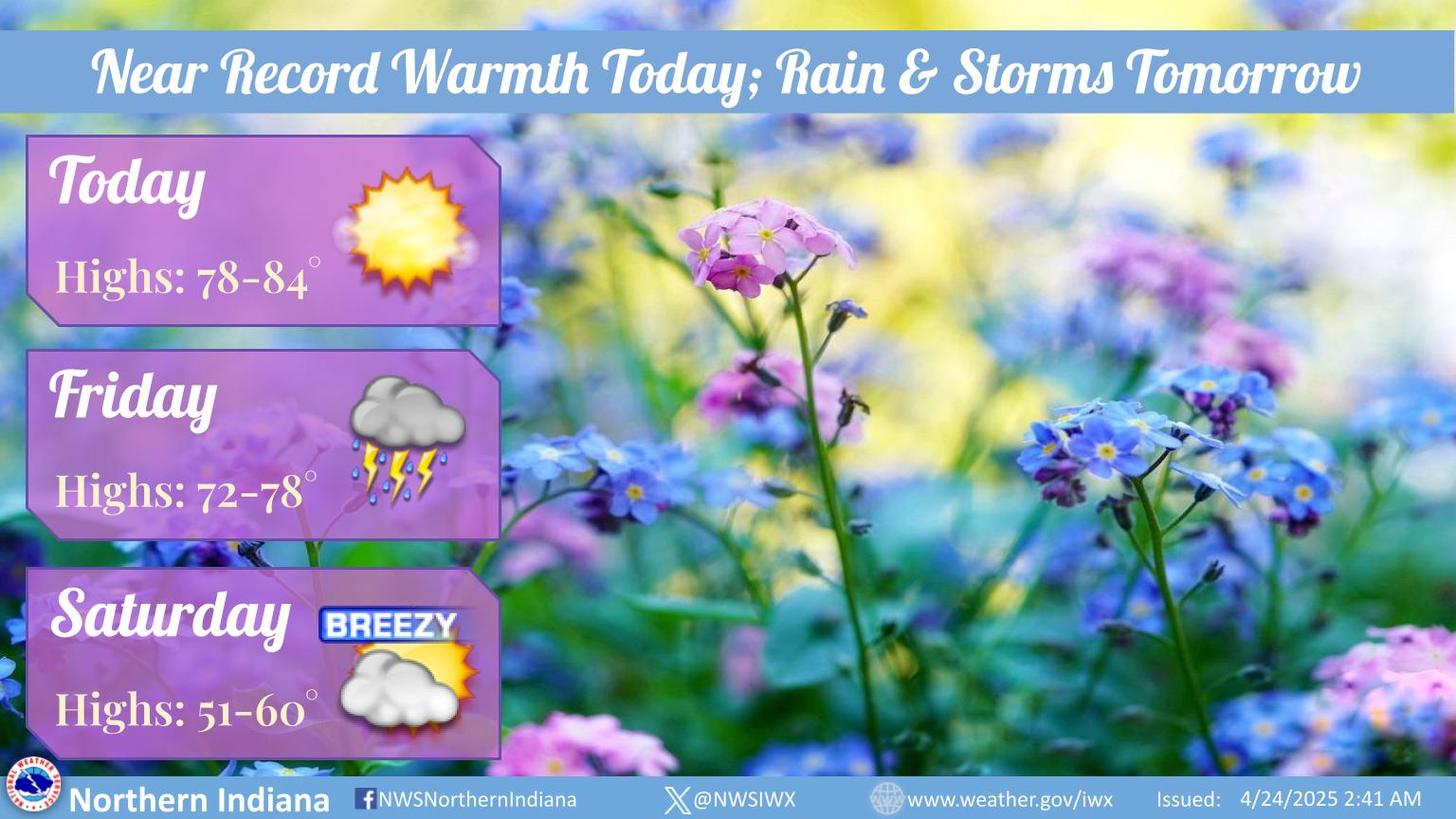 Milwaukee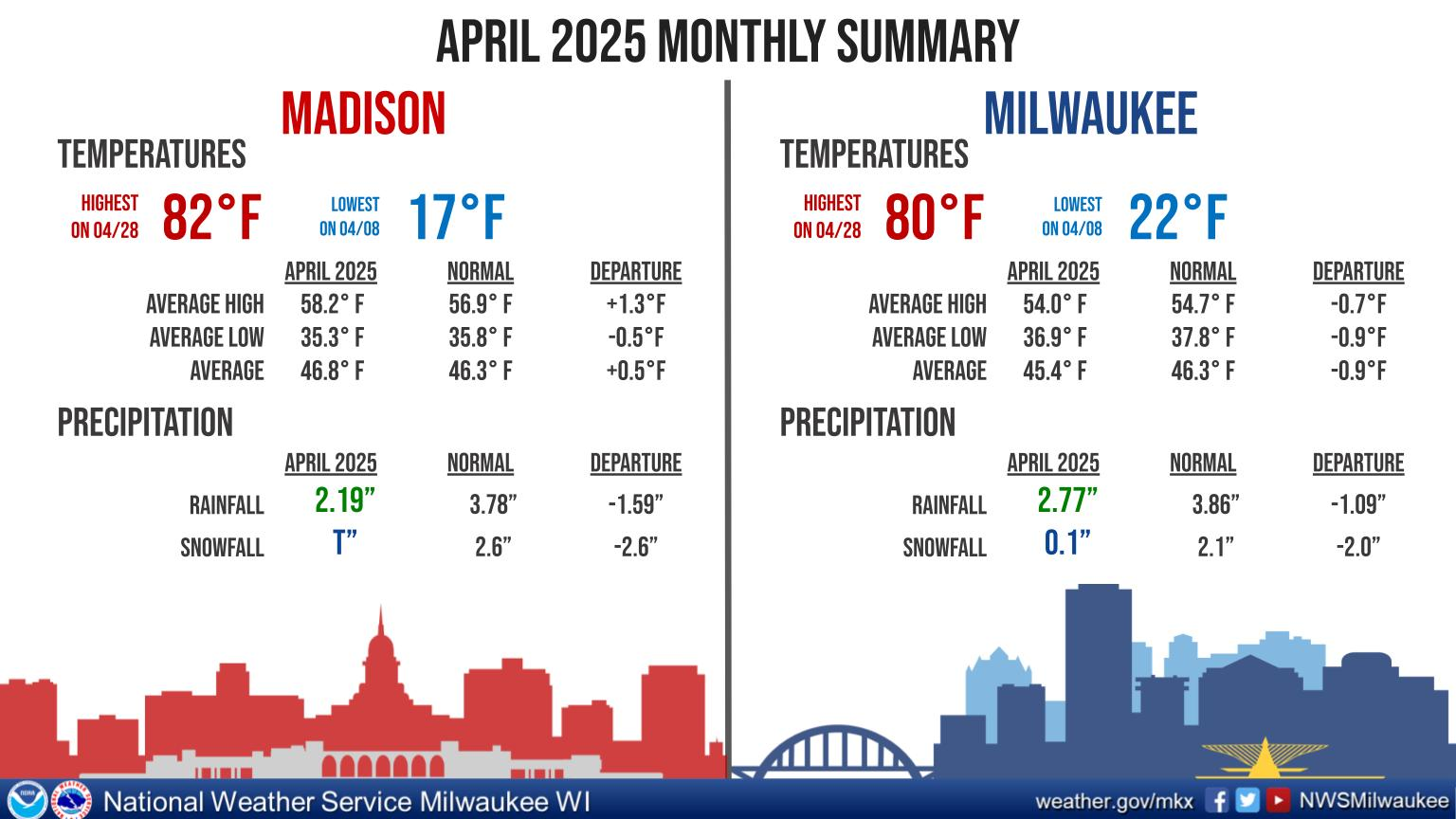 Indianapolis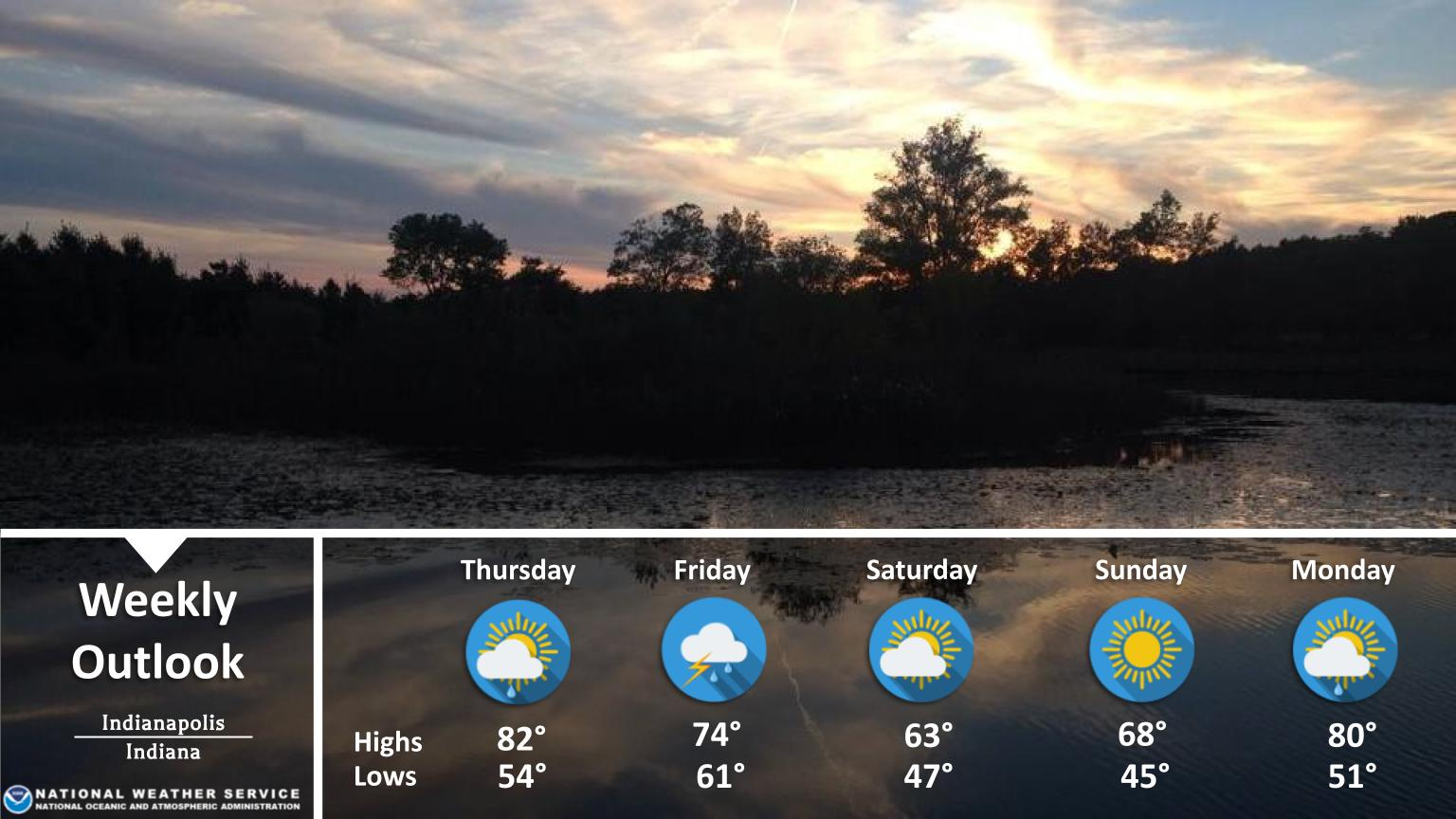 To keep up to date on our show schedule and view our past shows, like our Facebook Page The Bill and Kali Show or Subscribe to our YouTube Channel.
A show that highlights organizations and individuals doing wonderful things for those in need or their community.