National Weather Service Outlook with Live Radar for Wednesday, January 15th for Chicago, Michiana, Milwaukee, and Indianapolis. Brought to by Lerner and Rowe Injury Attorneys
National Weather Outlook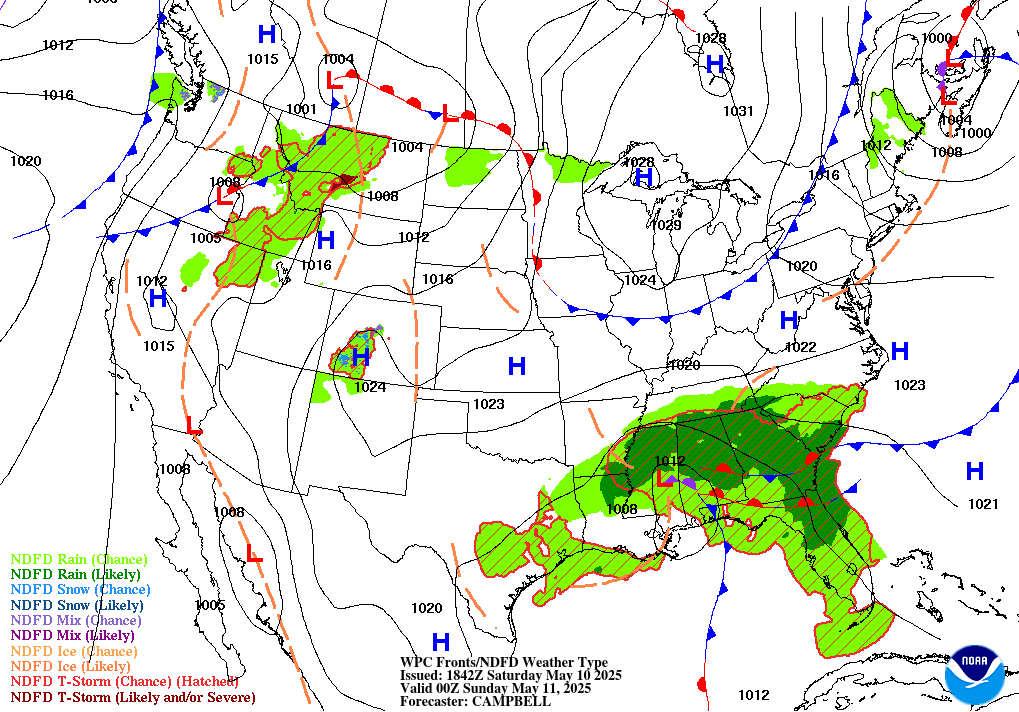 National Discussion and Travel Weather
Heavy snow to continue across the Cascades and starts to wane as heavy snow begins over the Sierra Nevada
Rain/Freezing rain to impact the Southern/Central Plains and the Middle Mississippi Valley
Above average temperatures continue for the eastern U.S. while bitter cold stretches across the Northern Rockies/Plains and into the Upper Midwest
A strong winter storm will develop over parts of the Northern Rockies/Plains on Friday into Saturday
The active pattern over the Pacific Northwest will continue through the short range as yet another potent low pressure system approaches. Favorable upper-level dynamics over the region will continue to produce heavy snow for the Cascades. 1-2 feet are probable with isolated amounts higher than 2 feet possible through Friday. The low pressure system will arrive Wednesday evening as a plume of moisture moves southward over Northern California to Southern California by overnight Thursday. This combination will produce up to another foot over parts of the Pacific Northwest mountains while about 2 feet of snow will fall across parts of the Sierra Nevada Mountains on Thursday starting to wane on Friday.
Furthermore, weaker upper-level energy and moisture moving northward over the Plains will aid in producing rain, snow, and rain/freezing rain over parts of the Southern Rockies/Southern Plains on Thursday expanding into parts of the Middle Mississippi Valley on Thursday night into Friday. The wintry mix will produce hazardous travel conditions.
Meanwhile, upper-level energy over the Northern Rockies/Plains will spawn a new low pressure system over the Middle Mississippi Valley. This low will go on to produce snow, rain and freezing rain for much of the Upper Mississippi Valley/Great Lakes and moving into the Northeast on Thursday. 2-6 inches of snow is likely for the Upper Mississippi Valley/Great Lakes with an isolated area of 8 inches possible for a portion of the Upper Peninsula of Michigan. Snow will ramp up over Northern New England as the low strengthens while moving out to sea Thursday night producing 6-8 inches of snow.
A Marginal Risk of Excessive Rainfall leading to isolated flash flooding is in effect for parts of the Lower Mississippi Valley into Southern Appalachians due to the presence of a stationary boundary oriented diagonally across the Southeast. Isolated areas of over an inch possible for these areas. In addition, a Marginal Risk of Excessive Rainfall will also lead to isolated flash flooding over parts of Northern California and Southern Oregon.
Below average temperatures will develop over Northern Montana. Nonetheless, air temperatures will be between 20-40 degrees below normal through Thursday. Conversely temperatures will be between 10-25 degrees above average on Wednesday. Temperatures will begin to moderate on Thursday.
Milwaukee
Chicago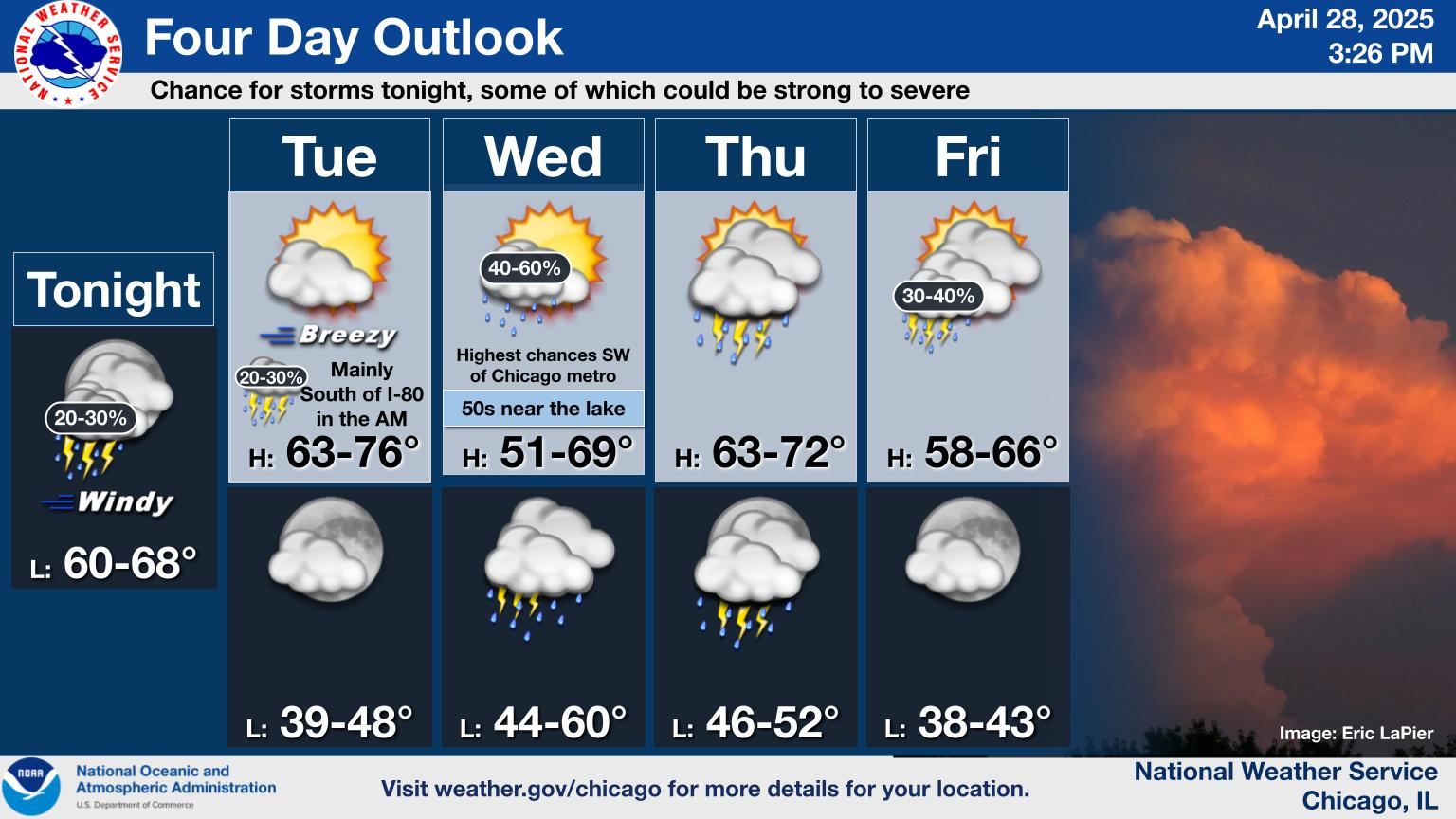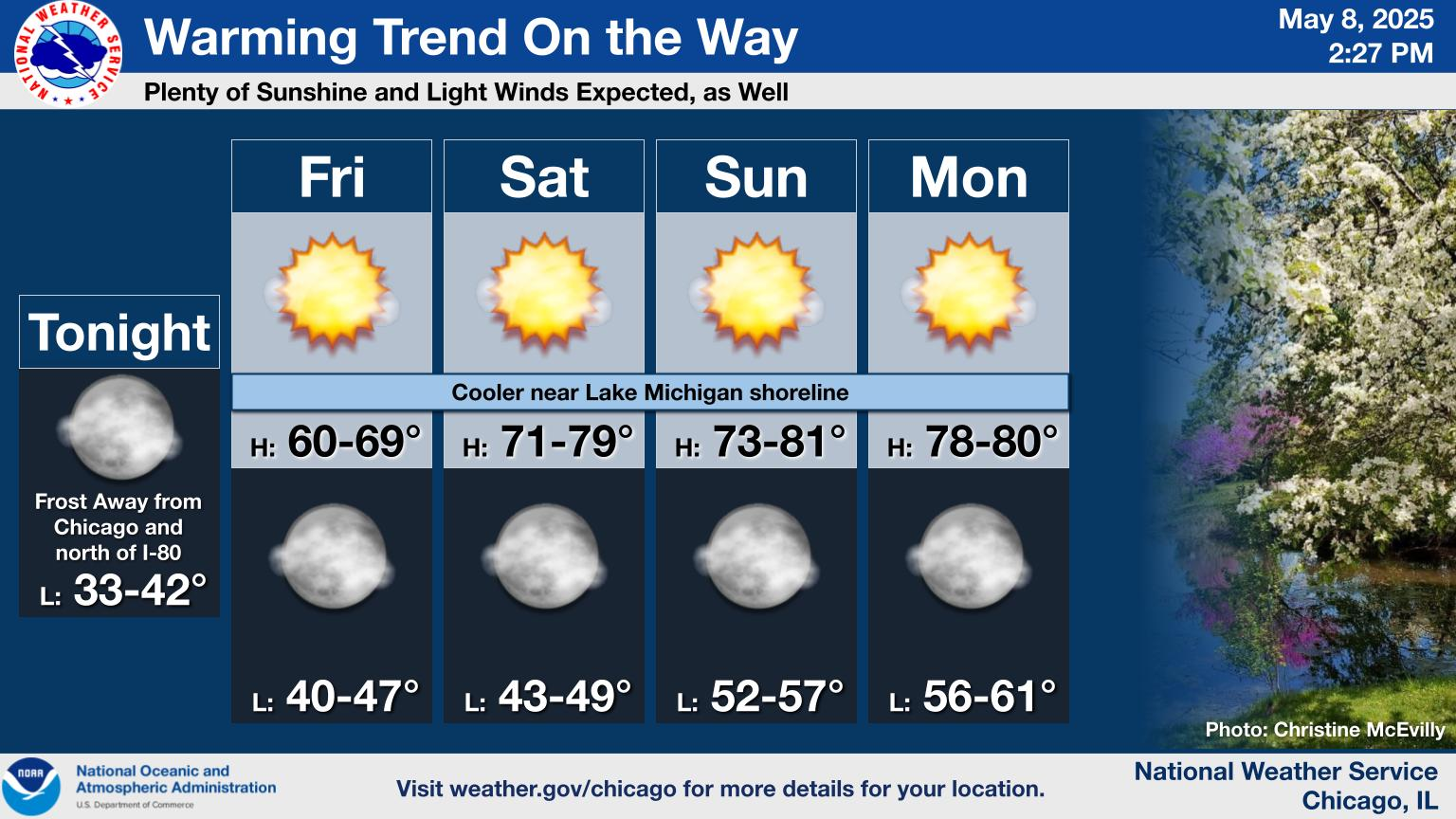 Michiana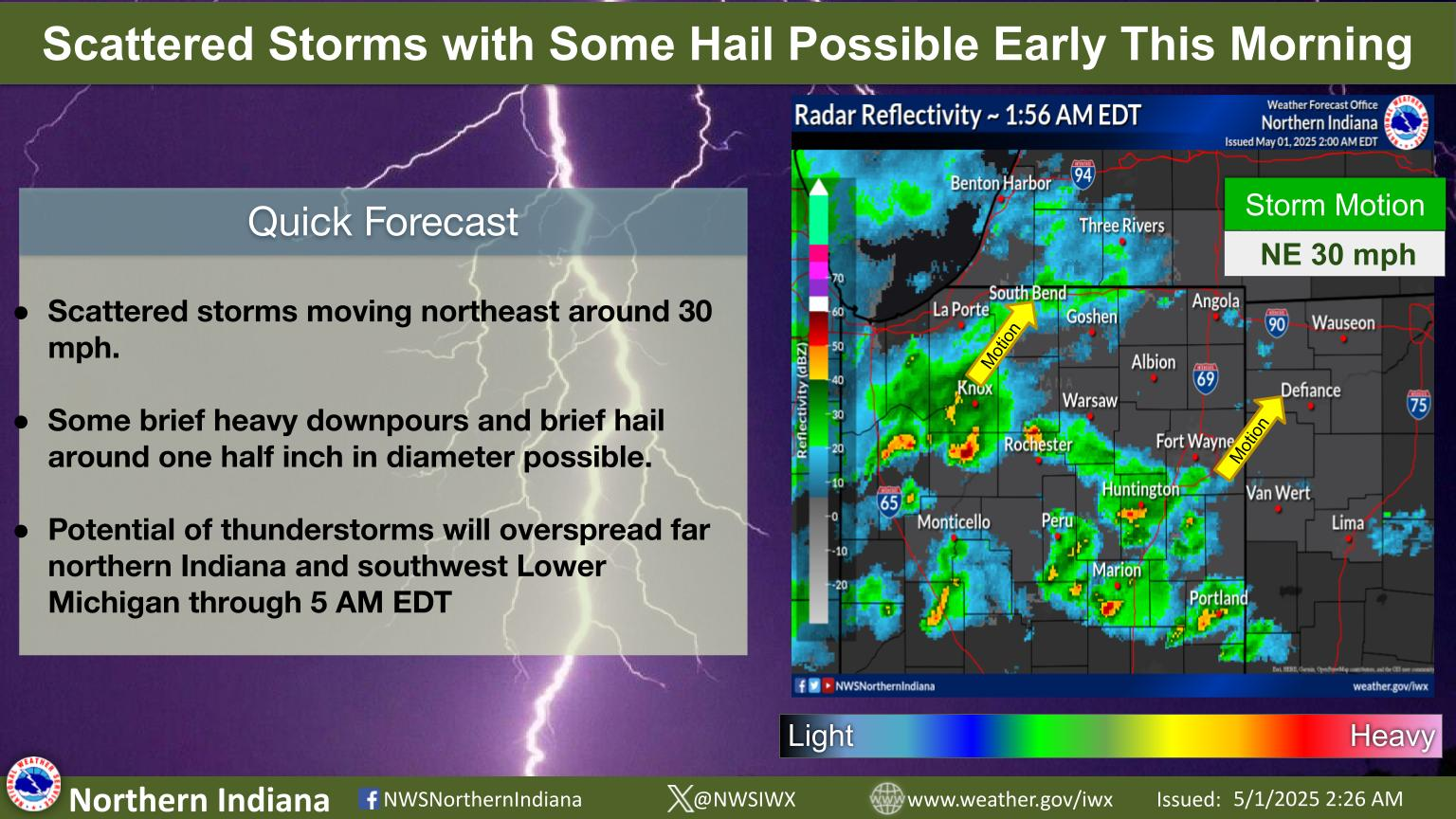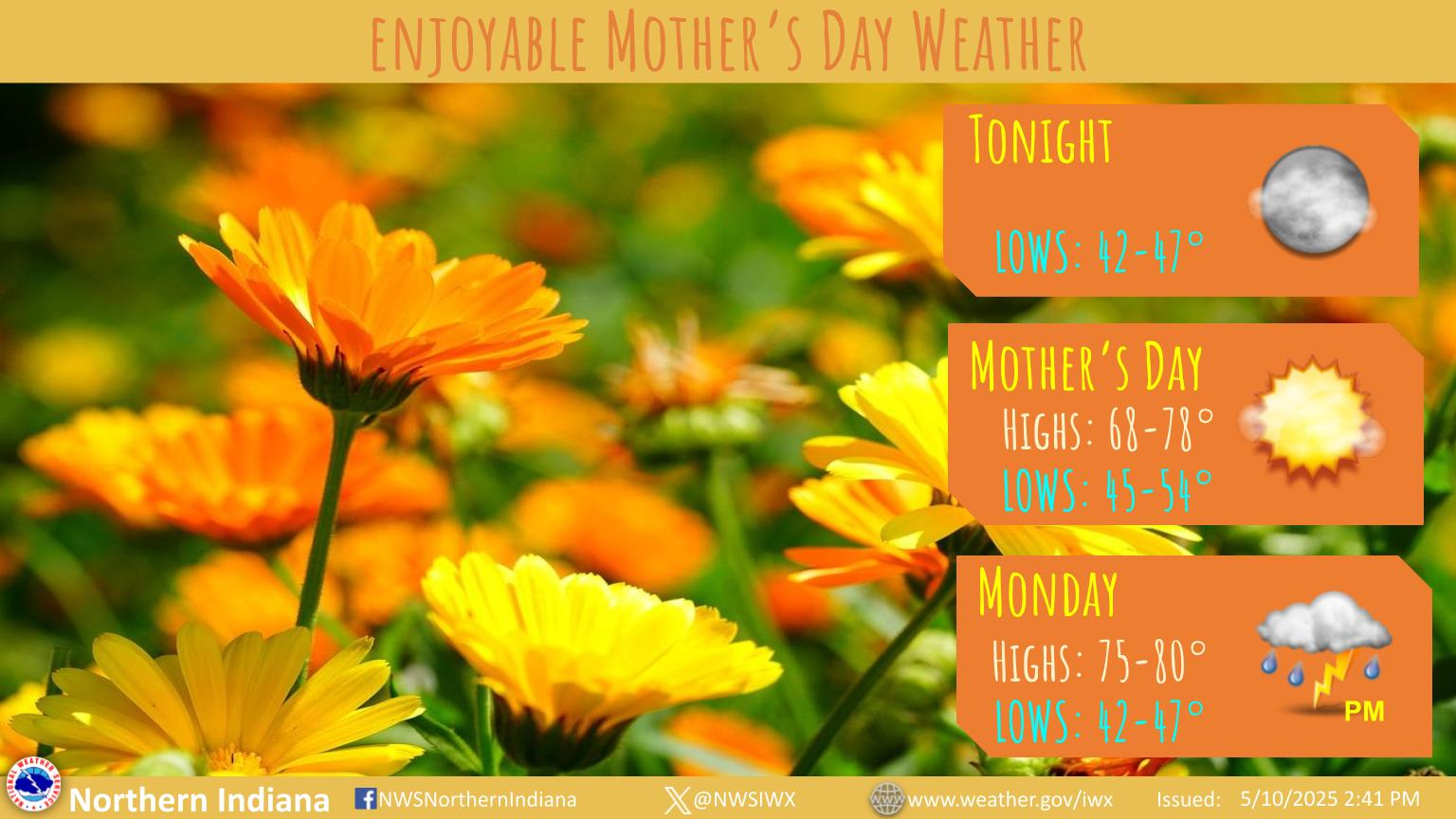 Indianapolis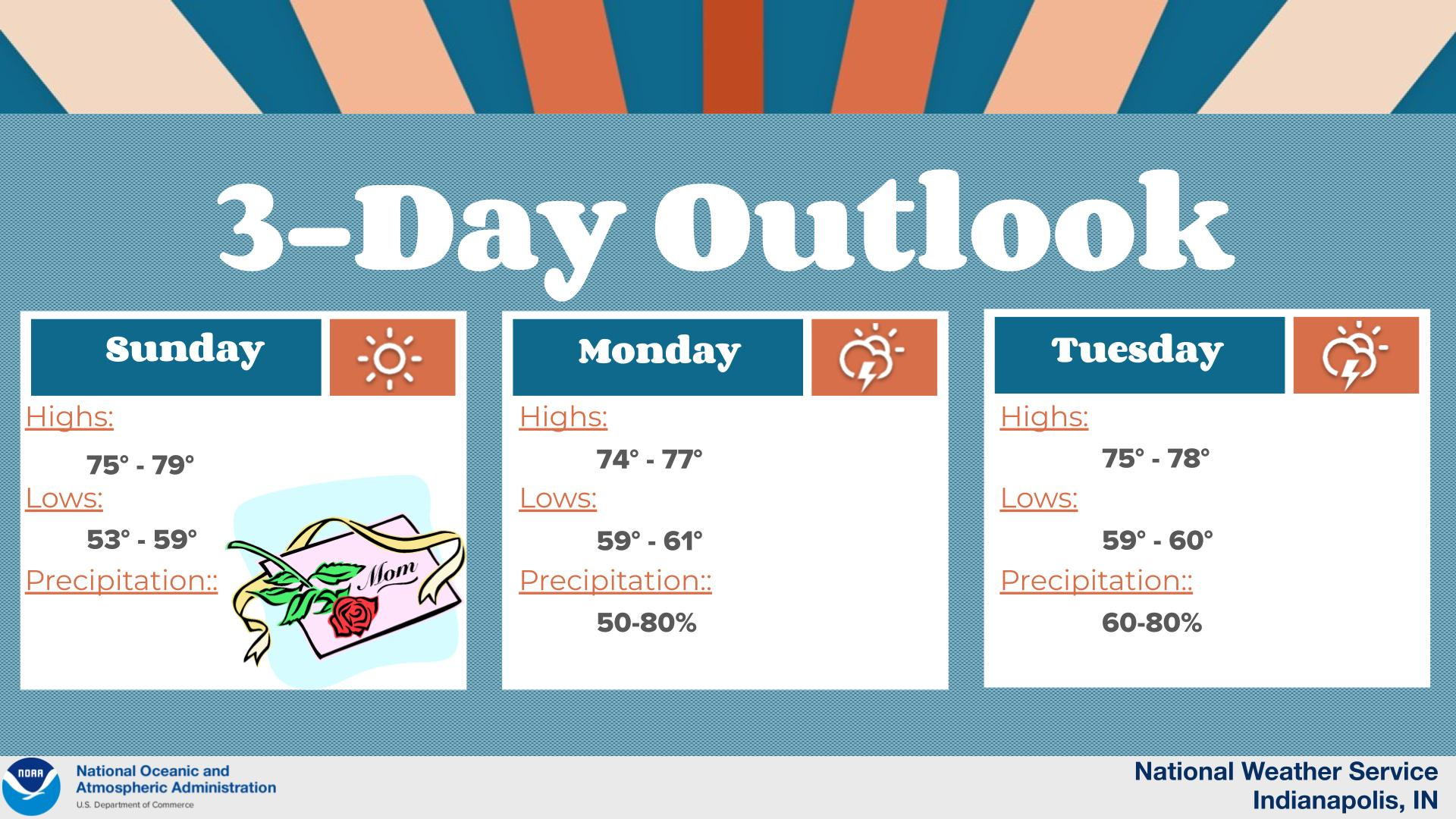 To keep up to date on our show schedule and view our past shows, like our Facebook Page The Bill and Kali Show or Subscribe to our YouTube Channel.
A show that highlights organizations and individuals doing wonderful things for those in need or their community.