Update! National Weather Service Outlook with Live Radar for Monday, January 13th for Chicago, Michiana, Milwaukee, and Indianapolis. Brought to by Tiger Plumbing
National Weather Outlook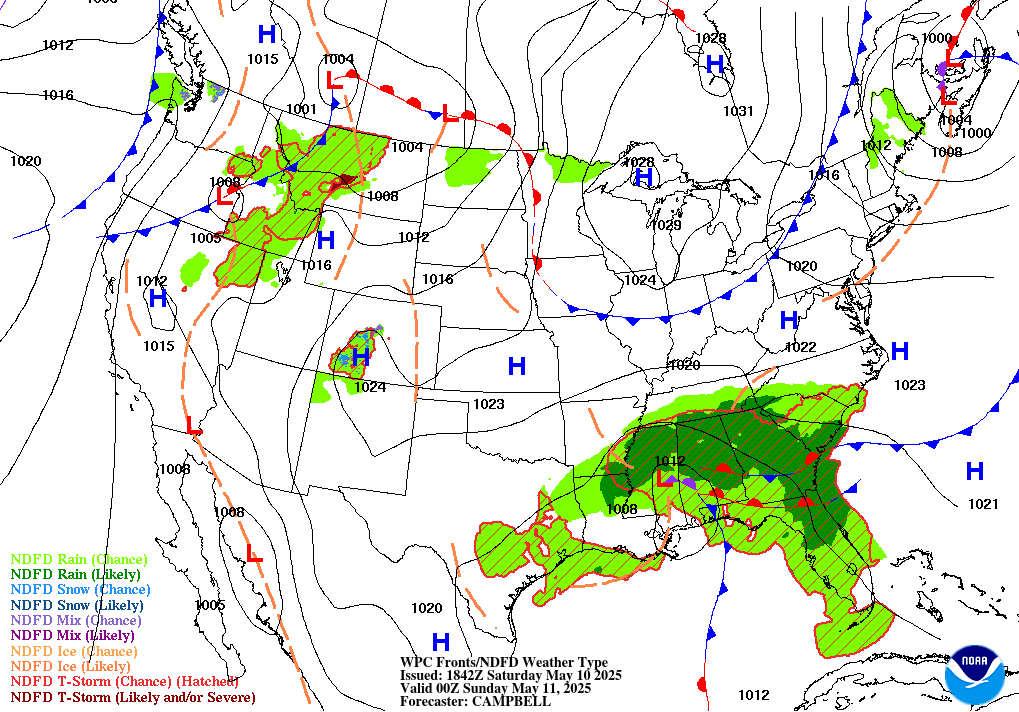 National Discussion and Travel Weather
Heavy snow to impact much of the Northwest
There is a slight risk of excessive rainfall over parts of Mississippi
There will be a mixture of snow and rain/freezing rain over parts of the Upper Midwest to the Northeast
Unseasonably mild temperatures to persist across the Eastern U.S. with bitterly cold temperatures across portions of the Northwest and the Northern High Plains
The Northwest will have an active stretch of weather as a pair of storm moving onshore from the Pacific Ocean and track through the region. The fetch of Pacific moisture advancing inland coupled with the presence of Arctic air filtering south from Southwest Canada will set the stage for significant winter weather impacts. Areas of heavy snow can be expected for the interior of Washington, Oregon, the Northern Great Basin, and the Central and Northern Rockies going through Thursday. Winter Storm Warnings and Winter Weather advisories are in effect across the Pacific Northwest and the Intermountain West as a result. Some accumulating snow will even be possible for the Seattle and Portland metropolitan areas, and with the cold air in place area wide, expect treacherous and icy travel conditions.
Meanwhile, a quasi-stationary front situated from the Southern Mid-Atlantic Coast southwestward down across parts of the Tennessee Valley and Lower Mississippi Valley is forecast to move very little over the next couple of days. The front will be the focus for numerous clusters of showers and thunderstorms which will be capable of producing heavy rainfall and some concerns for flash flooding. In fact, the Weather Prediction Center has highlighted portions of the Mississippi in a Slight Risk of excessive rainfall. Some isolated potential for thunderstorms to become severe also exists along the front from the Lower Mississippi Valley and Southeast.
Furthermore, multiple areas of low pressure will track across the Upper Midwest to the Northeast through Thursday. Areas of light snow will develop over the region with an area of rain/freezing rain south, likewise, from the Midwest into the Northeast.
Unseasonably mild temperatures will continue across the South Plain to the Ohio Valley and Southern Mid-Atlantic. Record warm daily high and low temperatures will be possible in parts of the South Plains through the Southeast. Temperature anomalies on average will range between 15 to 20 degrees above average across much of the Mid-Atlantic, Southeast, Appalachians and Tennessee Valley. The counter to this very mild weather, will be some bitterly cold weather across much of Montana, and the Dakotas where temperatures will be falling well below zero, and with high temperatures of 30 to 35 degrees below average.
Milwaukee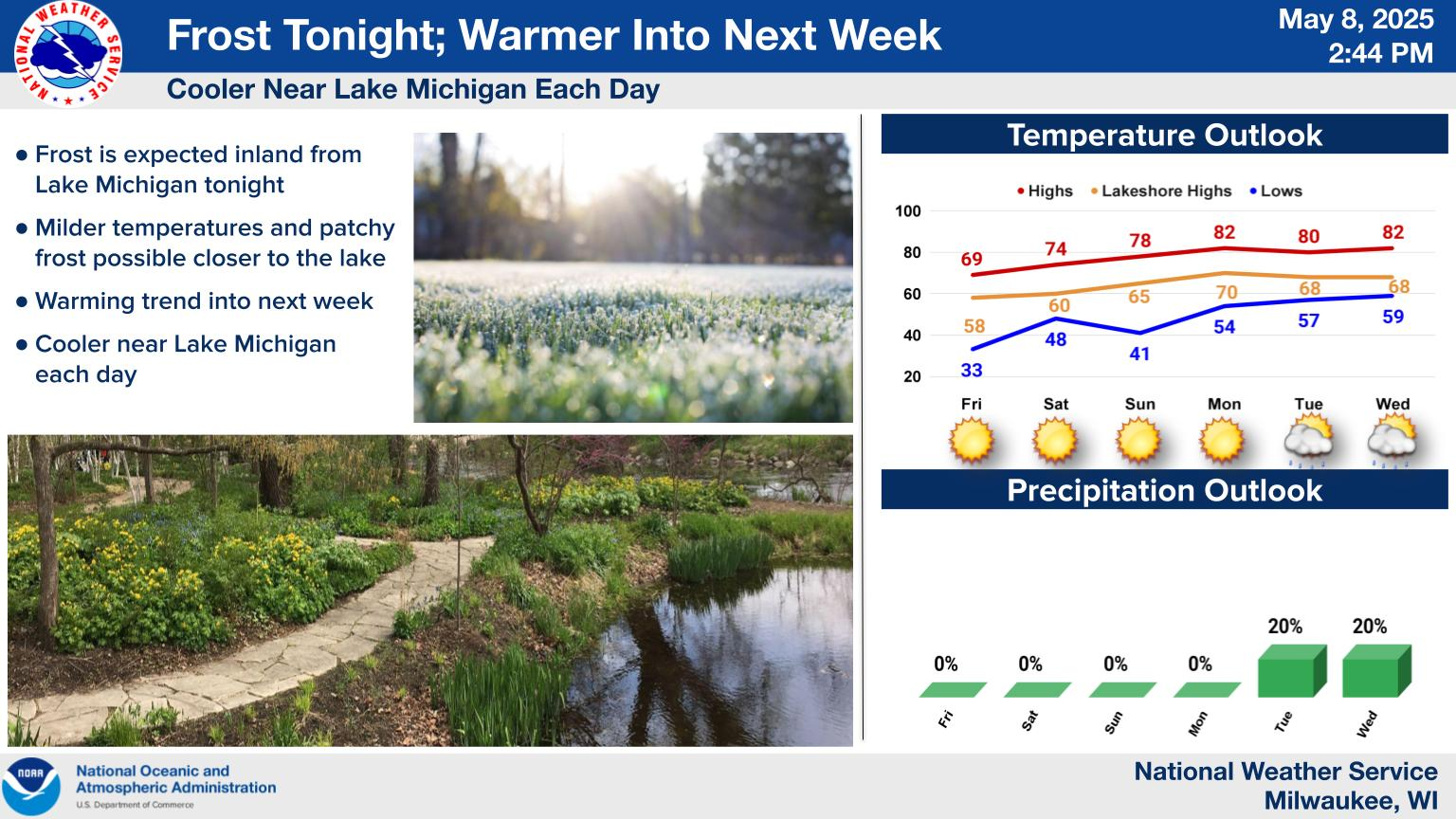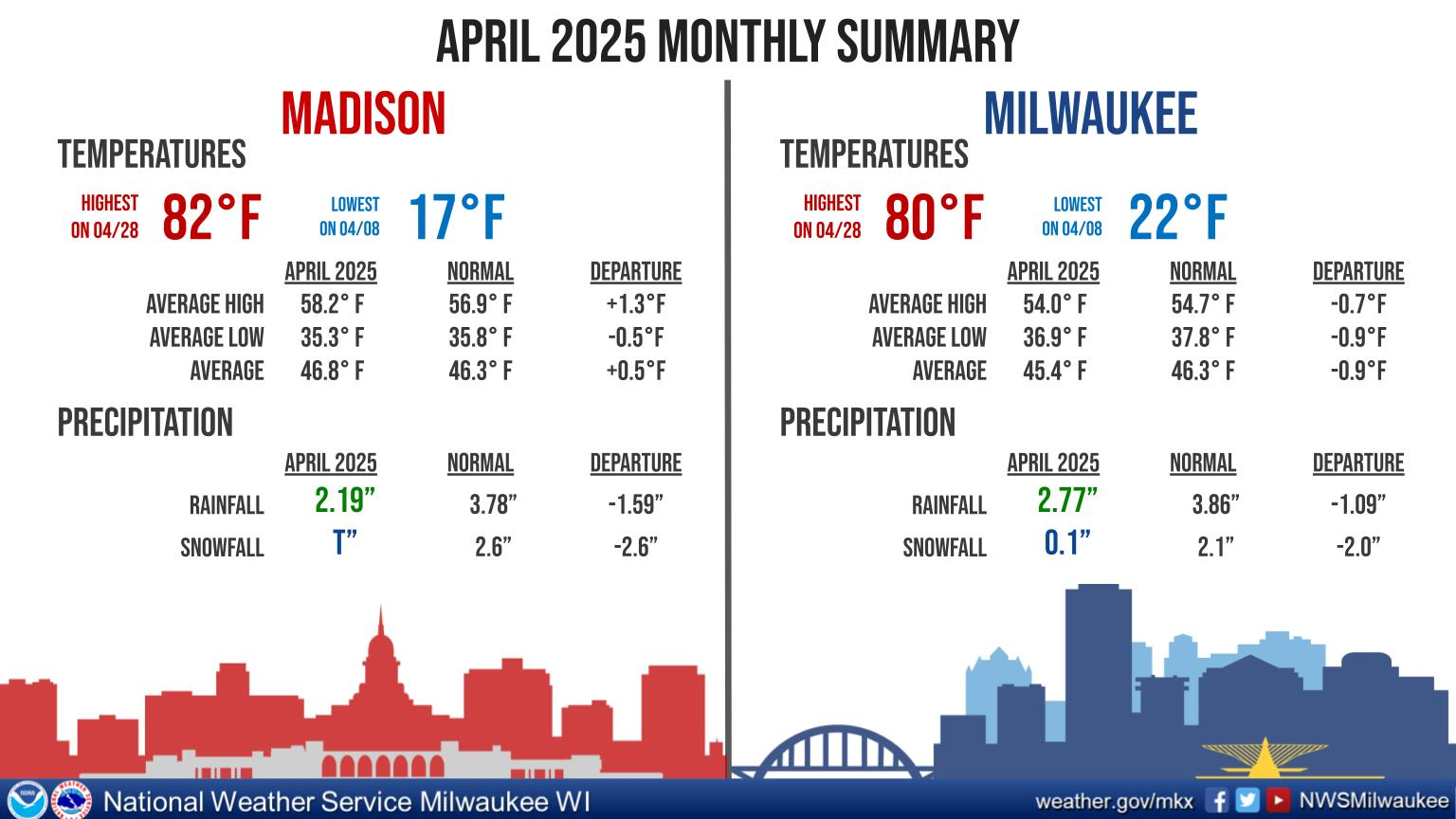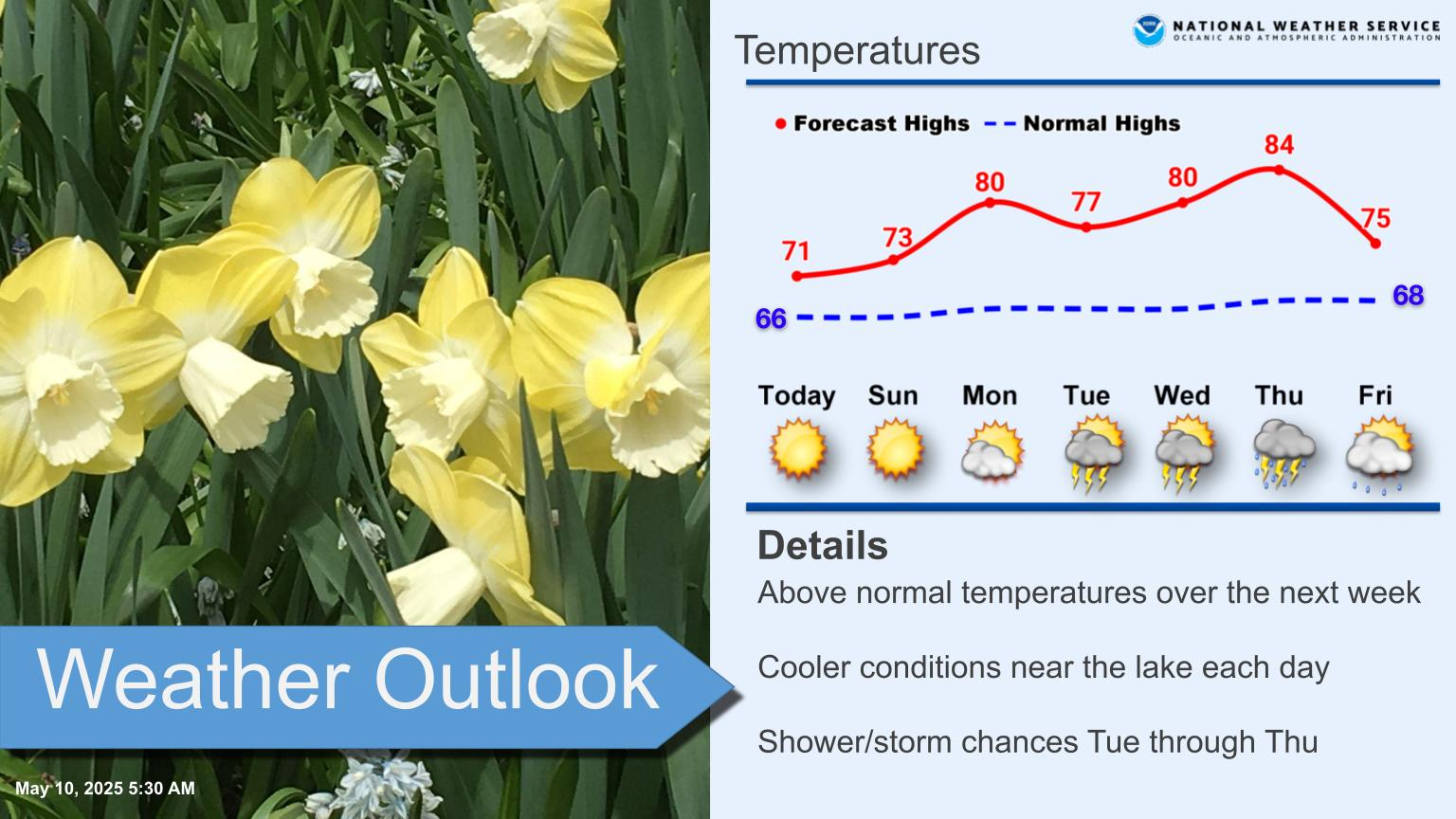 Chicago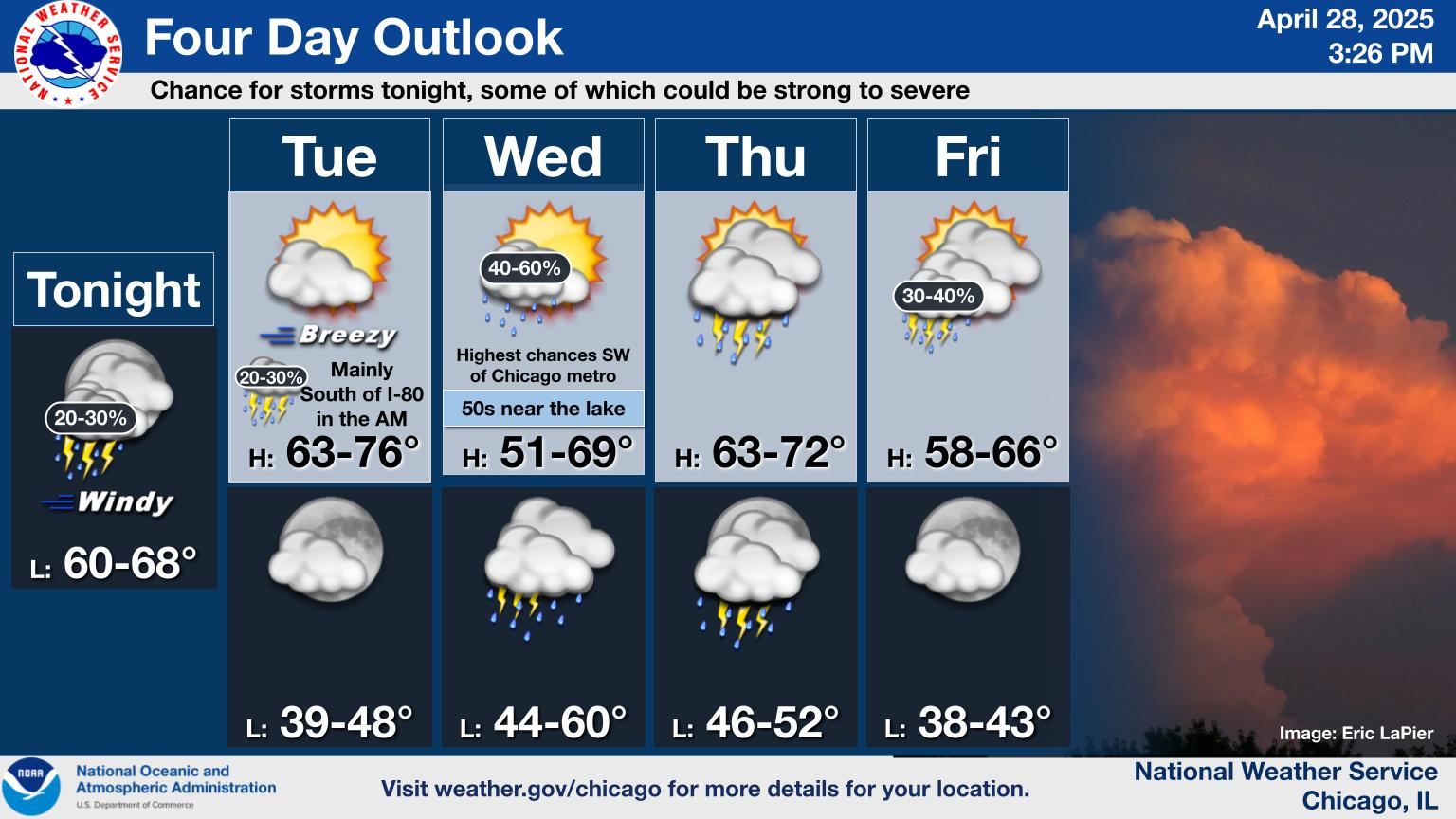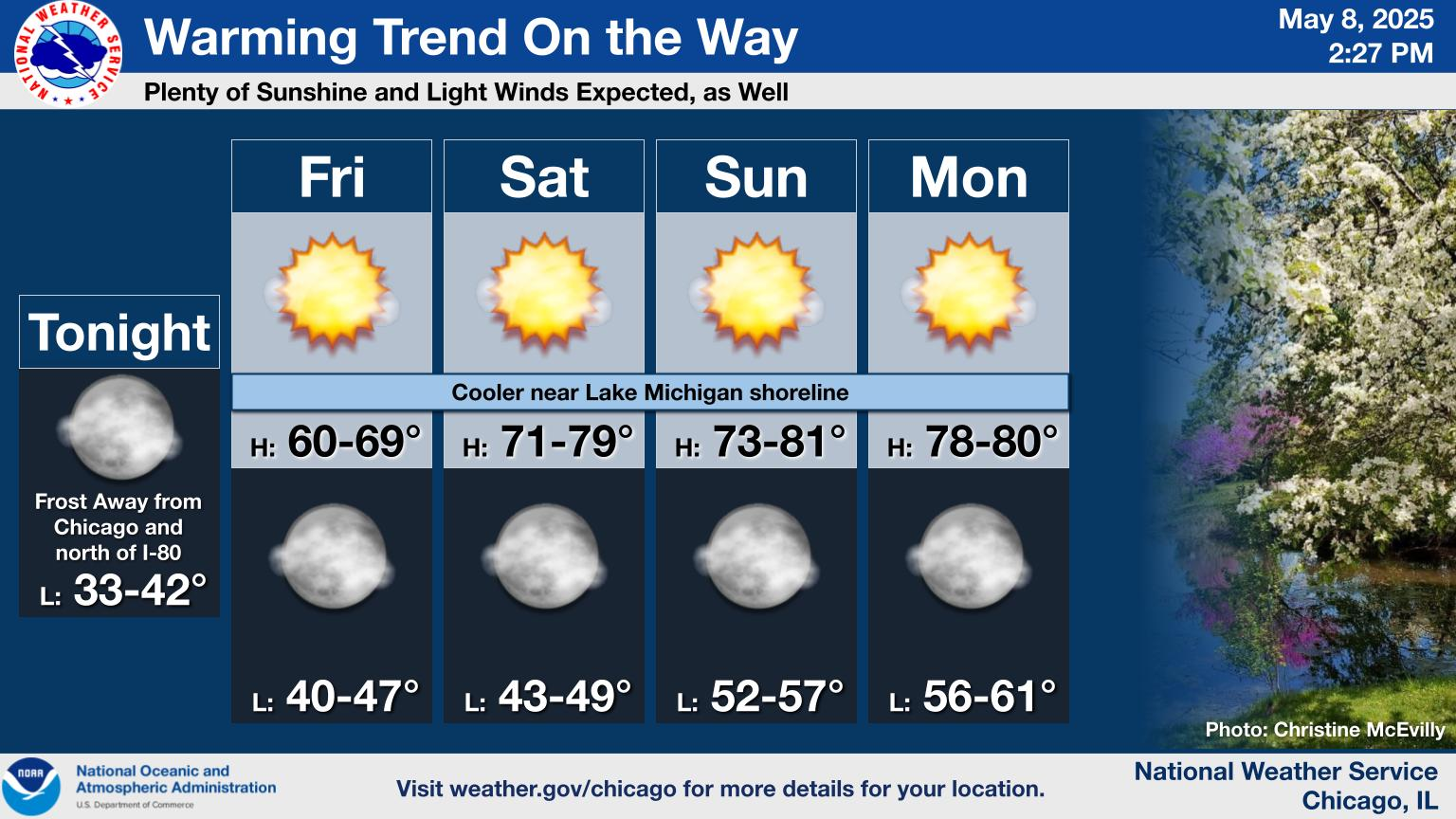 Michiana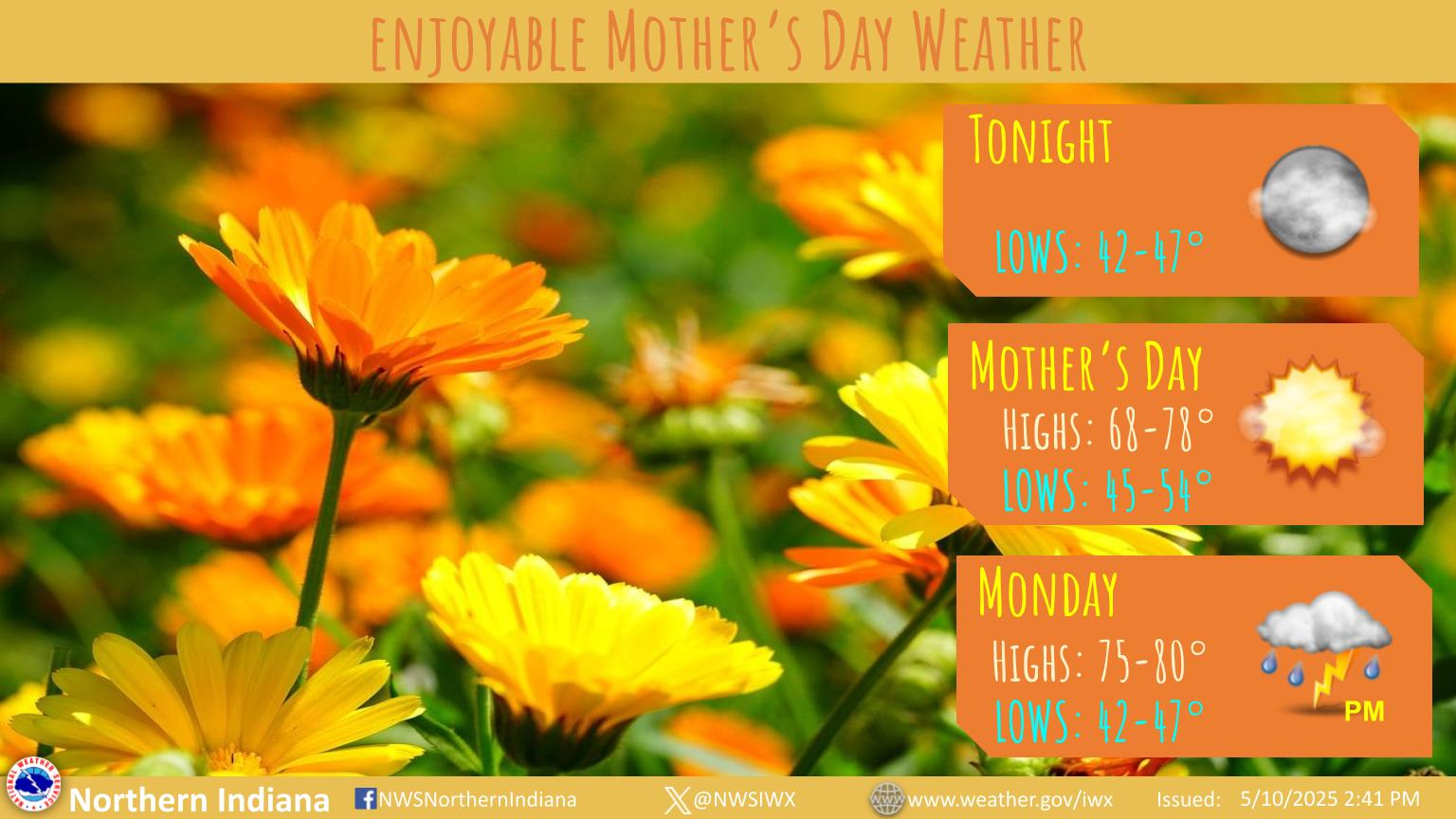 Indianapolis

To keep up to date on our show schedule and view our past shows, like our Facebook Page The Bill and Kali Show or Subscribe to our YouTube Channel.
A show that highlights organizations and individuals doing wonderful things for those in need or their community.