National Weather Service Outlook for Saturday, January 11th for Milwaukee, Chicago, Indianapolis and Michiana Brought to You by Tiger Plumbing
National Weather Outlook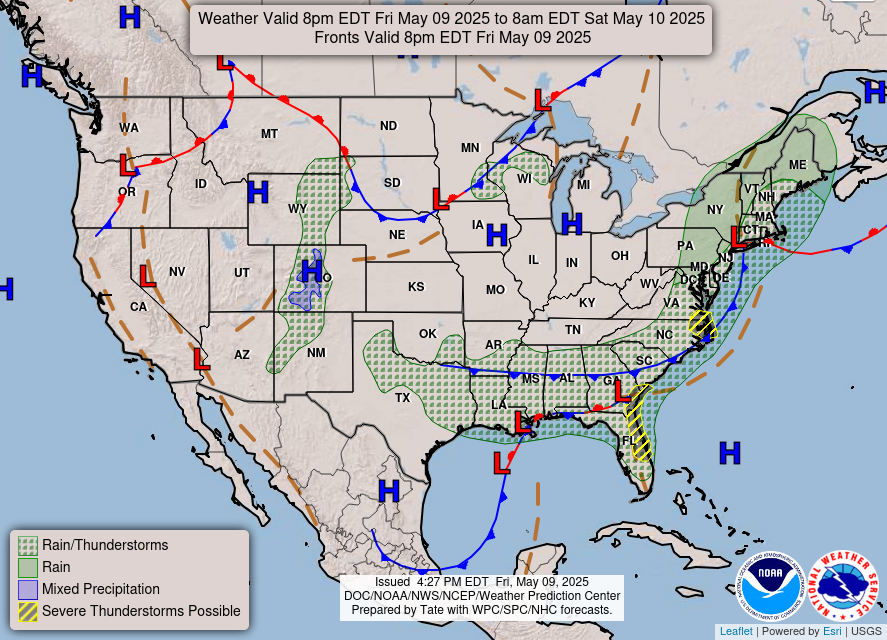 National Weather Discussion
Heavy snow and rain/freezing rain over parts of the Great Lakes into parts of Northern Maine
There is an enhanced risk of severe thunderstorms over parts of the Central Gulf Coast and slight risk of excessive rainfall over parts of the Lower/Middle Mississippi Valley into Western Ohio Valley and the Great Lakes
Temperatures will be 10 to 35 degrees above average over the Eastern Ohio Valley/Tennessee Valley into the Northeast
Heavy snow will continue over the higher elevations of the Northwest
A potent winter storm will bring multiple weather hazards to much of the Great Lakes/Middle Mississippi Valley and portions of the Northeast. Severe thunderstorms, heavy rain and flash flooding will impact a vast portion of the Central Gulf Coast/Lower Mississippi Valley into the Great Lakes. Snow fall of up to one foot over parts of the Great Lakes downwind from Lake Huron with six to eight inches over parts of Wisconsin off of
Lake Michigan. A mix of rain, freezing rain, sleet and snow is expected from the Middle Mississippi Valley to the Great Lakes and into Northern Maine. Ice accumulations of 0.25 to 0.50 inches over Michigan and Northern Maine.
Heavy rain in the range of 1 to 3+ inches is expected from the Tennessee Valley northeastward to the Great Lakes. Due to the slow progression of this system, storm motion will be slow and expected to track over the sames area. This will become become problematic as soils become saturated. A slight risk of excessive rainfall is forecast over parts of Tennessee Valley/Lower Mississippi Valley northeastward to the Western
Ohio Valley and parts of the Great Lakes. The rain will produce scattered flash flooding that will be mainly localized. The most vulnerable area will be urban areas, roads, and small streams with isolated significant flash flooding possible. Additionally, the Storm Prediction Center has forecast a Enhanced Risk of severe weather for parts of the Central Gulf
Coast/Lower Mississippi Valley and Tennessee Valley.
A stark temperature gradient will setup over the country thanks to the strong front over the eastern third of the country. In the warm sector ahead of the front, daily temperatures will average 10 to 35 degrees warmer than typical early January readings. Numerous records are expected to be broken from the Ohio and Tennessee Valleys into the Northeast.
The Pacific Northwest will have another low pressure system approach the region on Sunday, which will amplify the precipitation. Moderate to heavy snow will continue over the Intermountain West and Northern/Central Rockies through Monday. Snow accumulations may very well reach or exceed 2 feet in the highest peaks of the Cascades, around 1 foot elsewhere. The snow levels will drop down to the coast on Sunday into Monday over
Washington and Oregon.
Milwaukee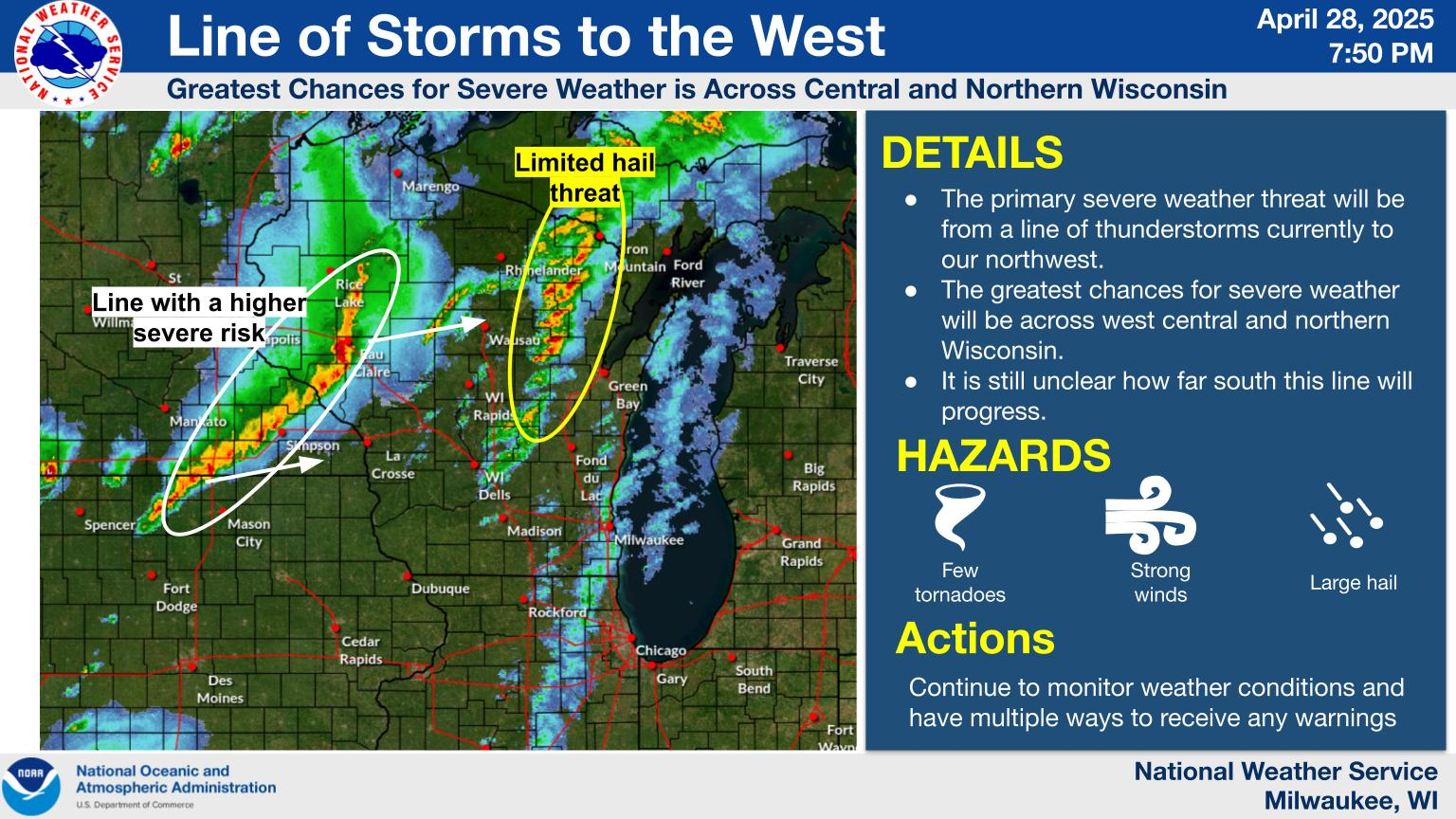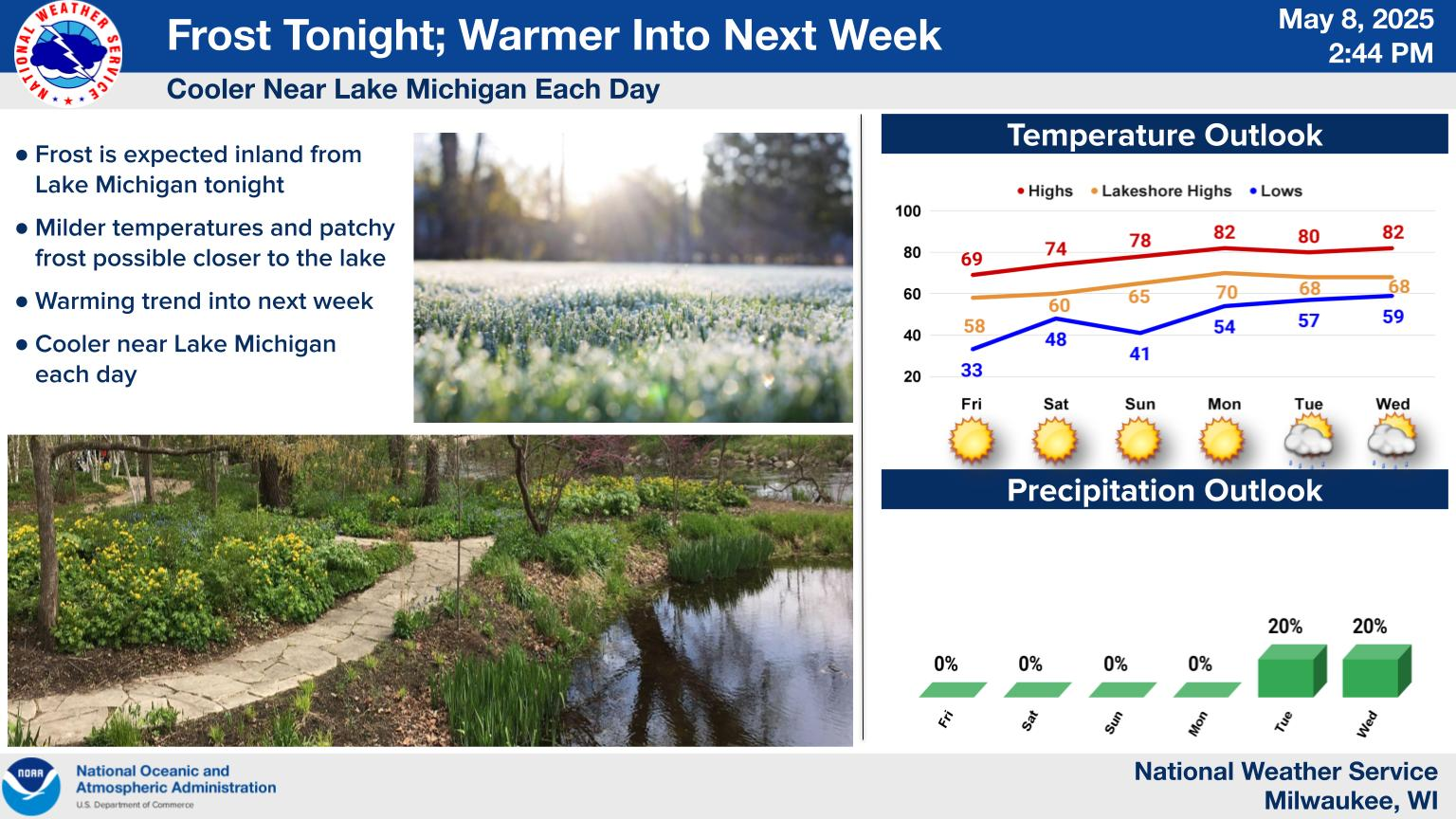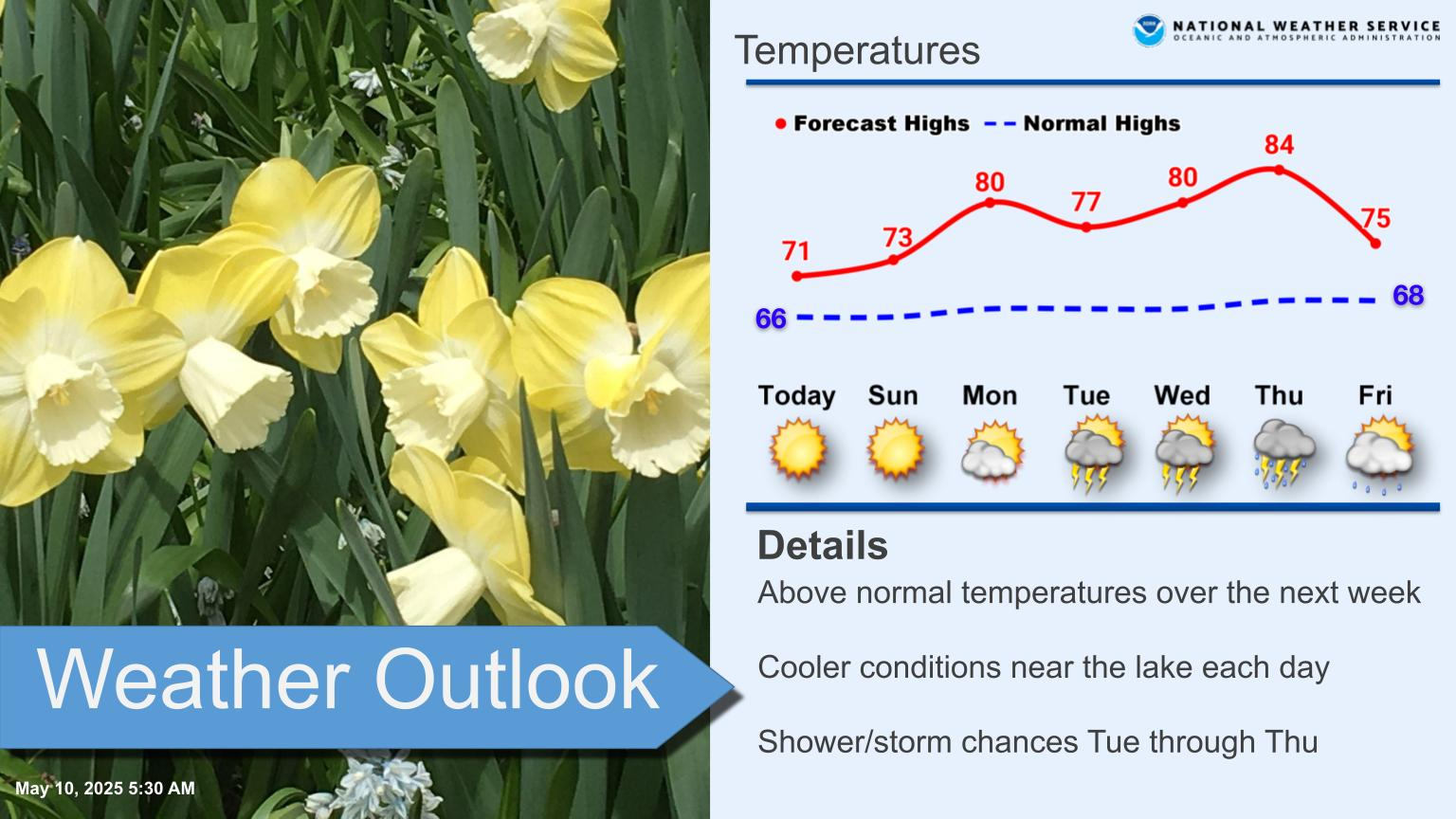 Chicago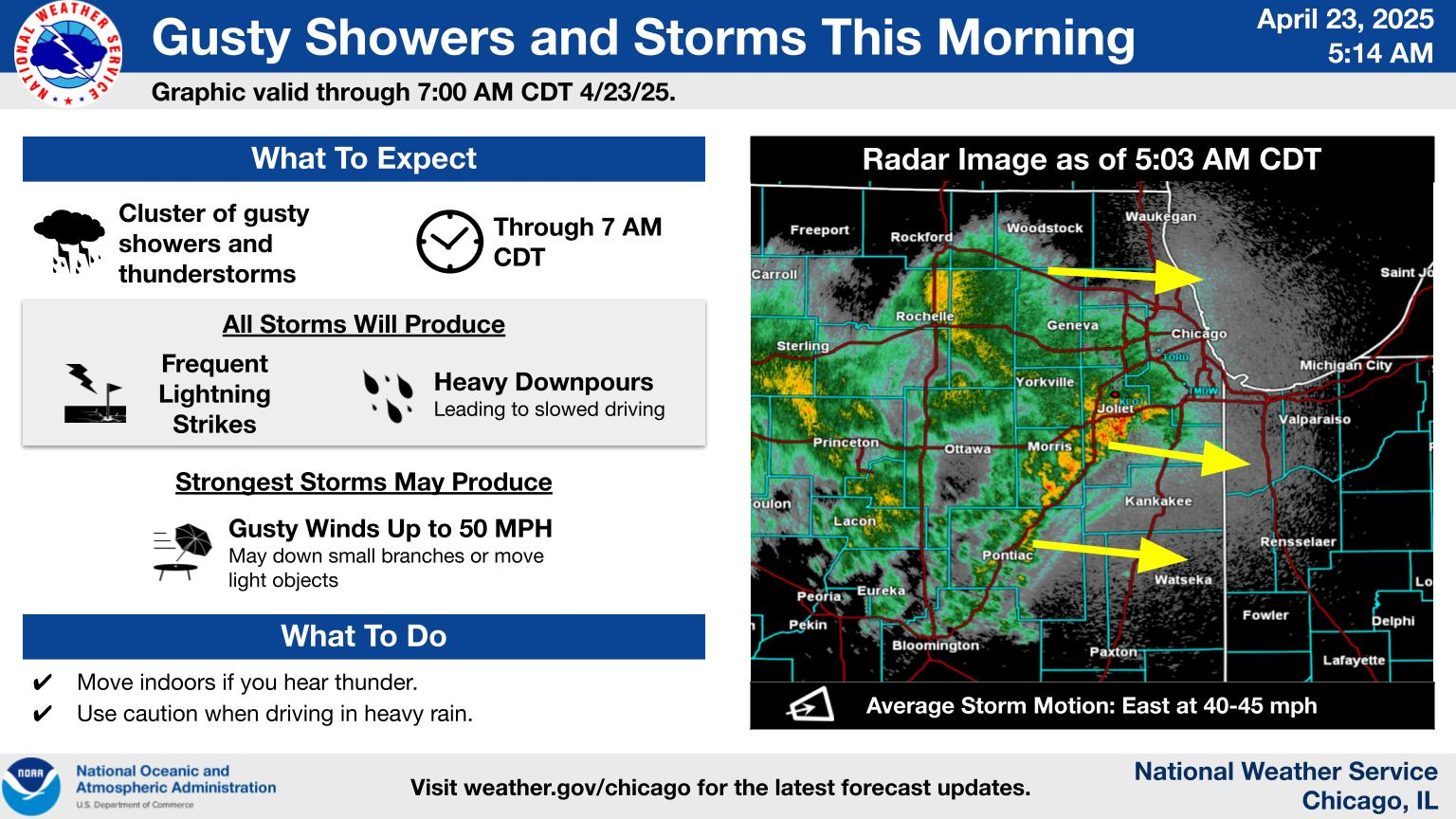 Indianapolis
Michiana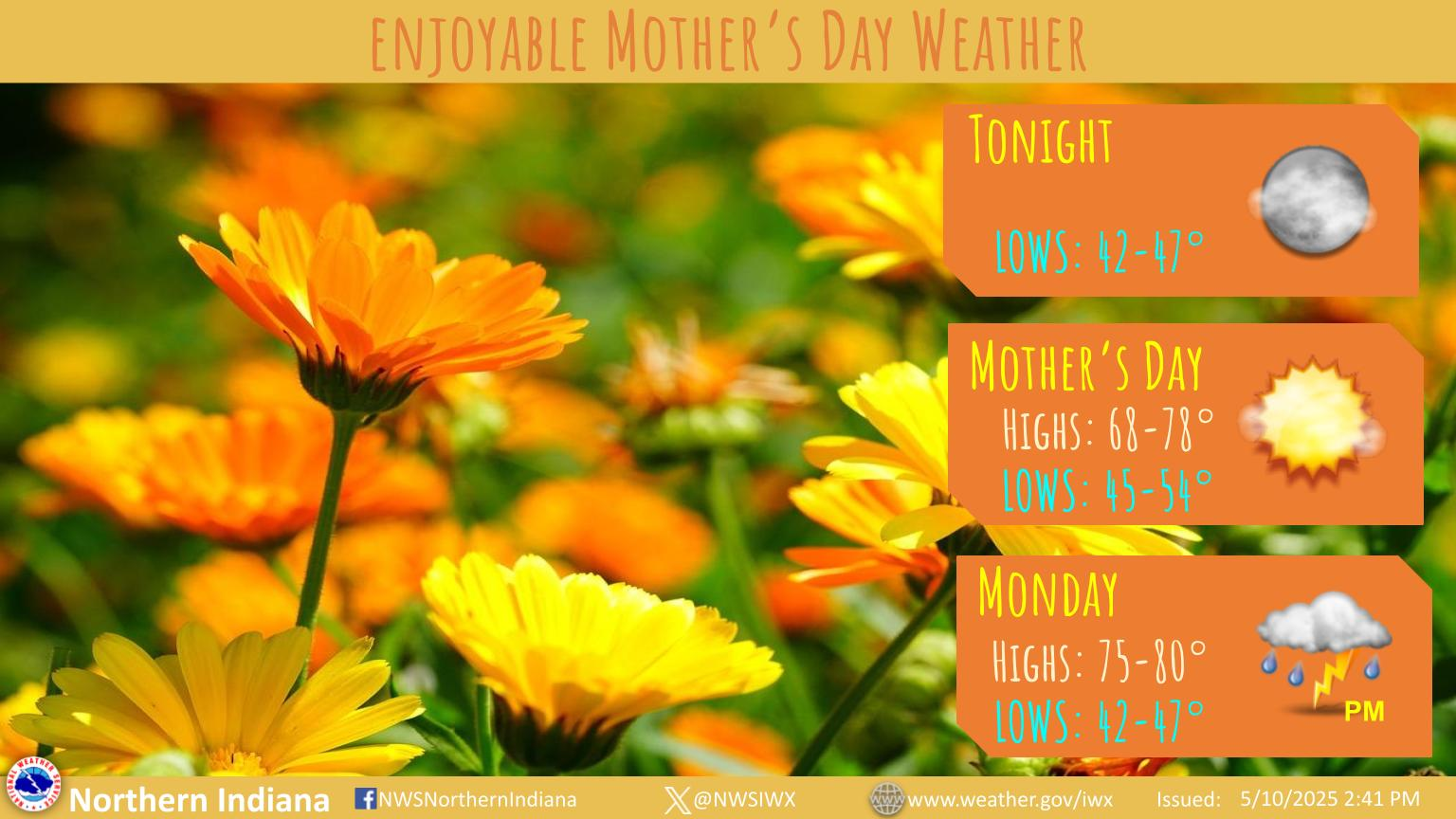 To keep up to date on our show schedule and view our past shows, like our Facebook Page The Bill and Kali Show or Subscribe to our YouTube Channel.
A show that highlights organizations and individuals doing wonderful things for those in need or their community.