National Weather Service Outlook for Friday, January 10th for Milwaukee, Chicago, Indianapolis and Michiana Brought to You by Lerner and Rowe Injury Attorneys
National Weather Outlook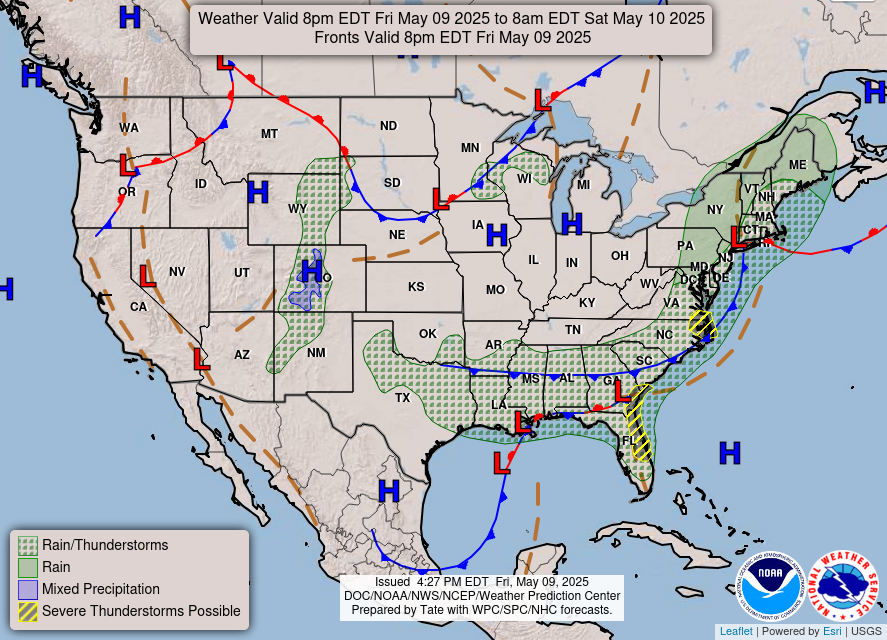 National Weather Discussion
There is a moderate risk of excessive rainfall over parts of Southern Plains, Middle Mississippi Valley, and Lower Mississippi Valley along with Moderate risk of severe thunderstorms over parts of the Southern Plains/Lower Mississippi Valley
Heavy snow and rain/freezing rain for parts of the Great Lakes and Upper/Middle Mississippi Valley
Temperatures will be 10 to 25 degrees above average over the Southern Plains/Lower Mississippi Valley into the Ohio Valley/Great Lakes
Heavy snow once again possible in higher elevations of the Northwest
A deep trough over the Rockies will move eastward to the Lower Great Lakes by Sunday. Along the associated front heavy rain will develop from parts of the Southern Plains northeastward to the Great Lakes producing 1 to 3 inches. Due to the slow progression of this system, storm motion will be slow and expected to track over the sames area. This will become become problematic as soils become saturated. A moderate risk of excessive rainfall is forecast over parts of Eastern Oklahoma and neighboring states. The rain will produce numerous flash flooding will occur with many streams being flooded and floods affecting larger rivers. Additionally, the Storm Prediction Center has forecast a Moderate Risk of
severe weather for parts of the Southern Plains to Lower Mississippi Valley.
On the backside of this system, light to moderate snow over the Intermountain West and Rockies will spread eastward. A wintry mix of snow, sleet, and rain/freezing rain is possible in portions of the Southern/Central Plains into the Middle Mississippi Valley and northeastward into the Great Lakes Friday into Sunday after the cold front drops the temperatures. The heaviest rain/freezing rain is forecast over parts of Great Lakes Saturday into Sunday.
A stark temperature gradient will setup over the country thanks to the strong front over the Central U.S. into the Great Lakes. In the warm sector ahead of the front, daily temperatures will average 10 to 25 degrees warmer than typical early January readings. Numerous records are expected to be broken from the Ohio and Tennessee Valleys into the Northeast. In contrast, the western half of the country will be much colder than usual as a cold front and secondary cold front reinforces the frigid airmass. On Friday, high temperatures in the single digits are forecast for the north-central tier of the nation.
The Pacific Northwest will have another low pressure system approach the region on Friday, which will amplify the precipitation. Coastal areas will have periods of moderate rain while higher elevations of the Cascades, Northern Great Basin and the Northern Rockies will have heavy snow. Snow accumulations may very well reach or exceed 2 feet in the highest peaks of the Cascades, around 1 foot elsewhere.
Milwaukee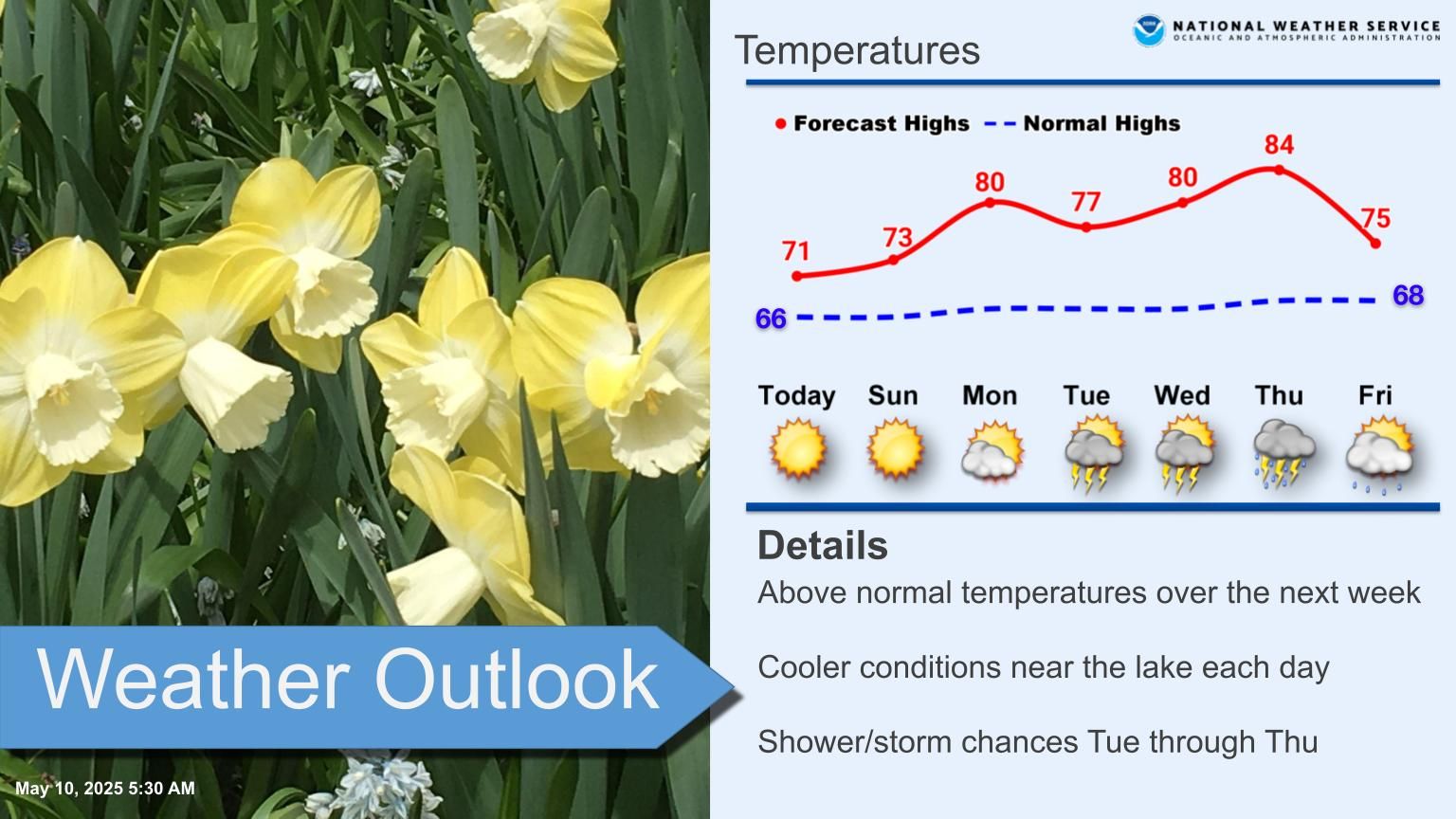 Chicago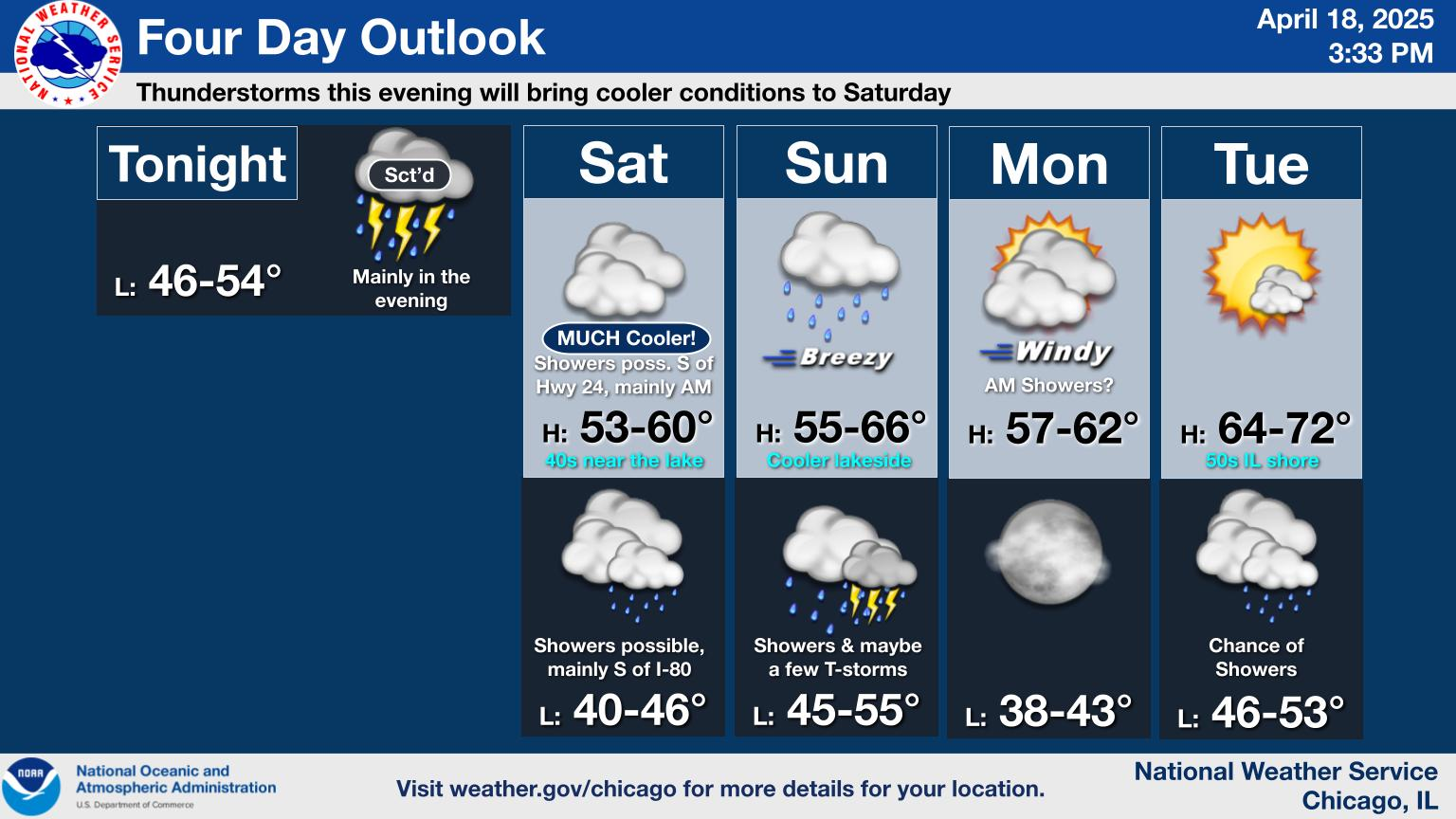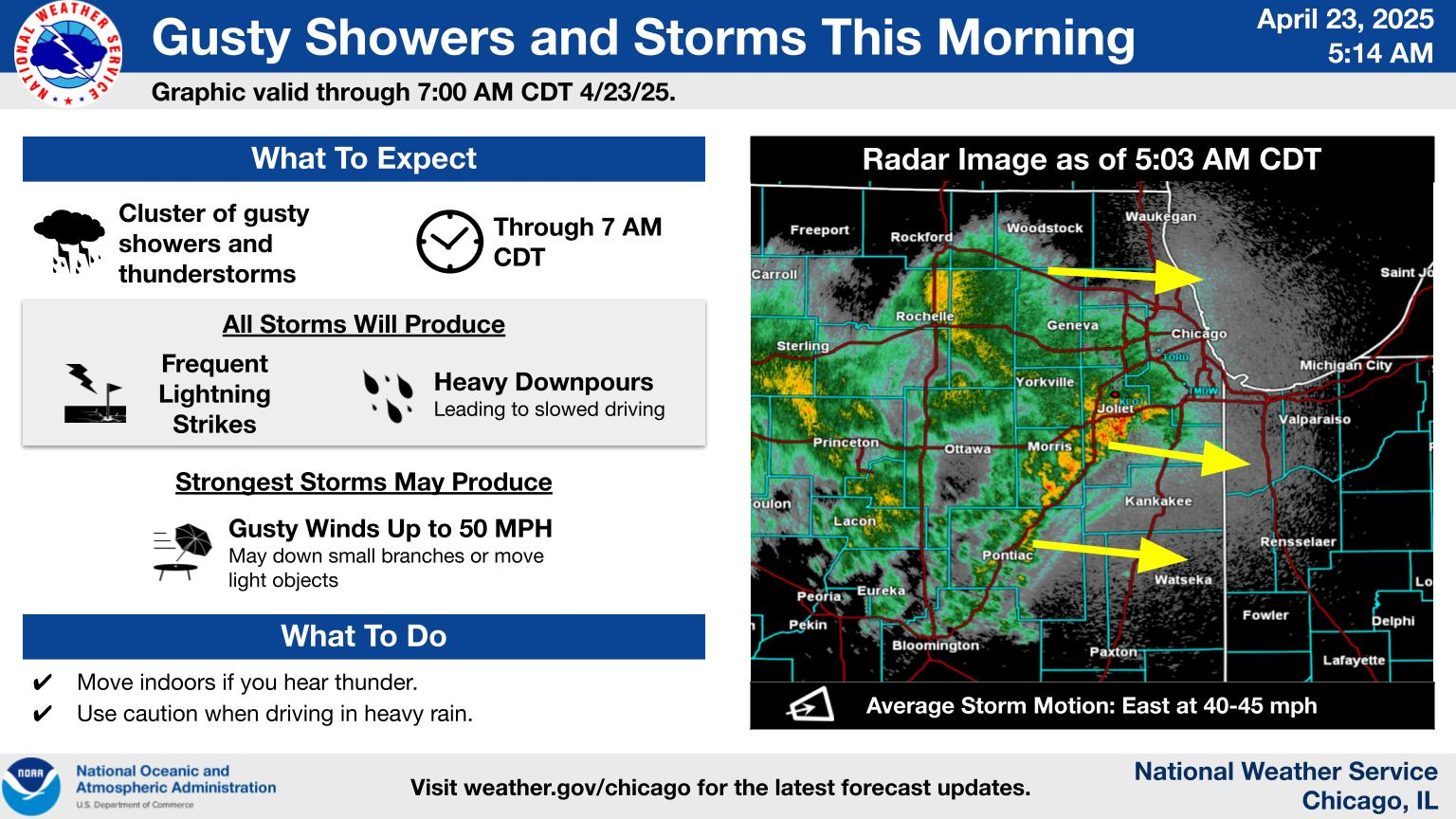 Indianapolis
Michiana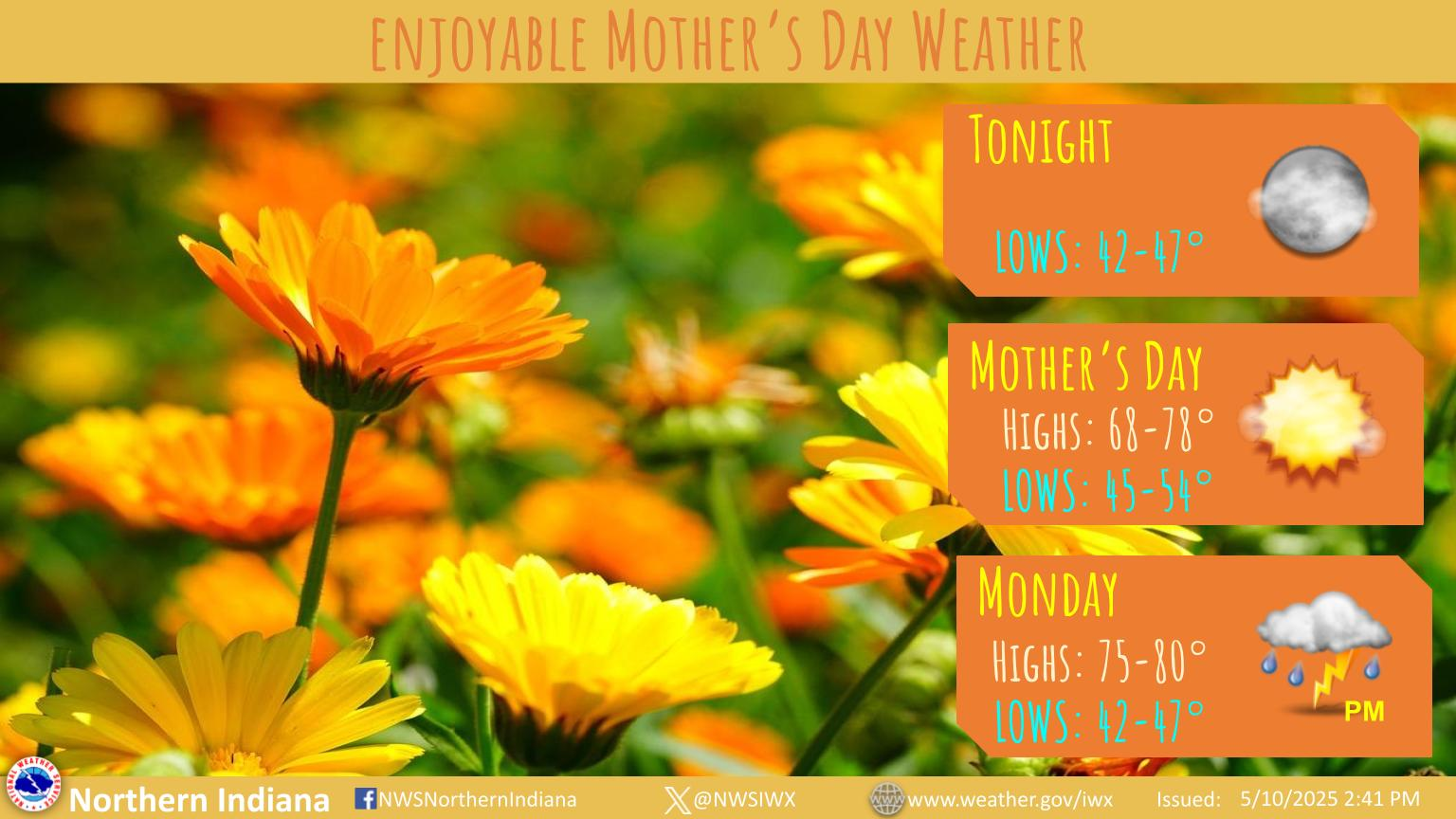 To keep up to date on our show schedule and view our past shows, like our Facebook Page The Bill and Kali Show or Subscribe to our YouTube Channel.
A show that highlights organizations and individuals doing wonderful things for those in need or their community.