National Weather Service Outlook for Monday, January 6th for Milwaukee, Chicago, Indianapolis and Michiana Brought to You by SIP Coffee House
National Weather Outlook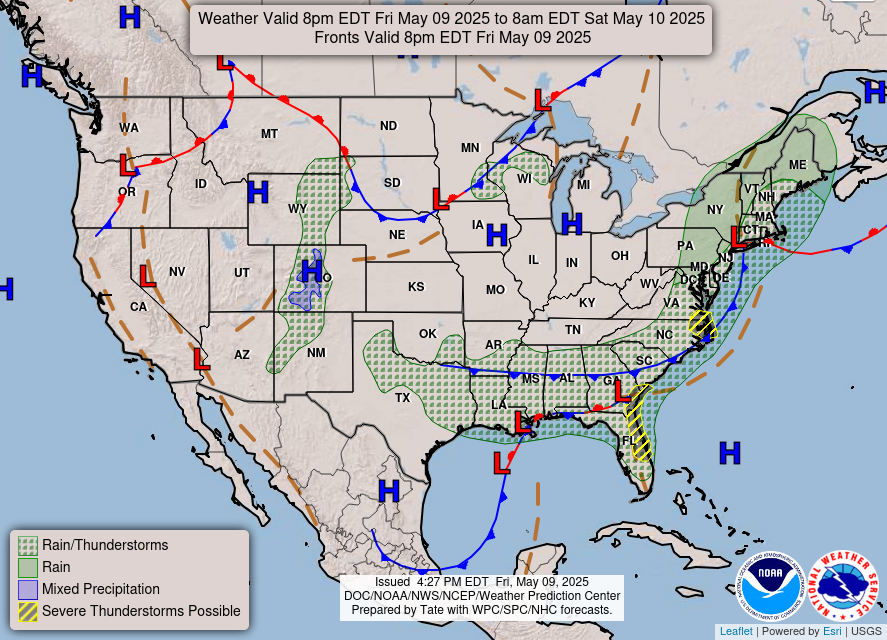 National Weather Discussion
Persistent precipitation is forecast for the Pacific Northwest
A couple rounds of light to moderate snow expected for the Great Lakes and Northeast
Light snow possible from the southern Appalachians to the Mid-Atlantic on Tuesday
An active weather pattern will continue for the northwestern U.S., as a warm front will pass through today ahead of a cold front expected to move through Tuesday evening. Plenty of moisture flowing into the region could lead to locally heavy rainfall and localized flooding in the lower elevations of western Washington and northwestern Oregon today. Across higher elevations of the Cascades and Northern Rockies, snowfall should be measured in multiple feet. Lighter snow accumulations are possible in the Northern High Plains.
A low pressure system is forecast to track across the interior Northeast today, which will spread snow across that area. Snowfall should be generally light, except for downwind of Lake Ontario where lake enhancement will lead to higher totals of over 6 inches. Tonight into
Tuesday, another frontal system is expected to move across the Upper Great Lakes region, causing another round of light snow. Meanwhile farther south, a low pressure system is forecast to begin strengthening across the Tennessee Valley and track across the Mid-Atlantic and offshore. Precipitation is forecast in the vicinity of this low, with light rain in
the Tennessee Valley and snow developing in the Southern/Central Appalachians tonight into Tuesday morning. As the low tracks northeastward, light snow could spread across portions of the Mid-Atlantic on Tuesday. By Tuesday night and Wednesday, both of these low systems will contribute to light snow across the Northeast.
The bulk of the continental U.S. is forecast to have near to above average temperatures over the next couple of days. But Florida will have one more cooler than average day today, with highs in the 60s and low 70s. Frost Advisories are in place for portions of southern Georgia and northern Florida. The Central Rockies could be several degrees below average on Monday also. Then on Tuesday into Wednesday morning, a cold front will lead to below average temperatures for the north-central tier.
Milwaukee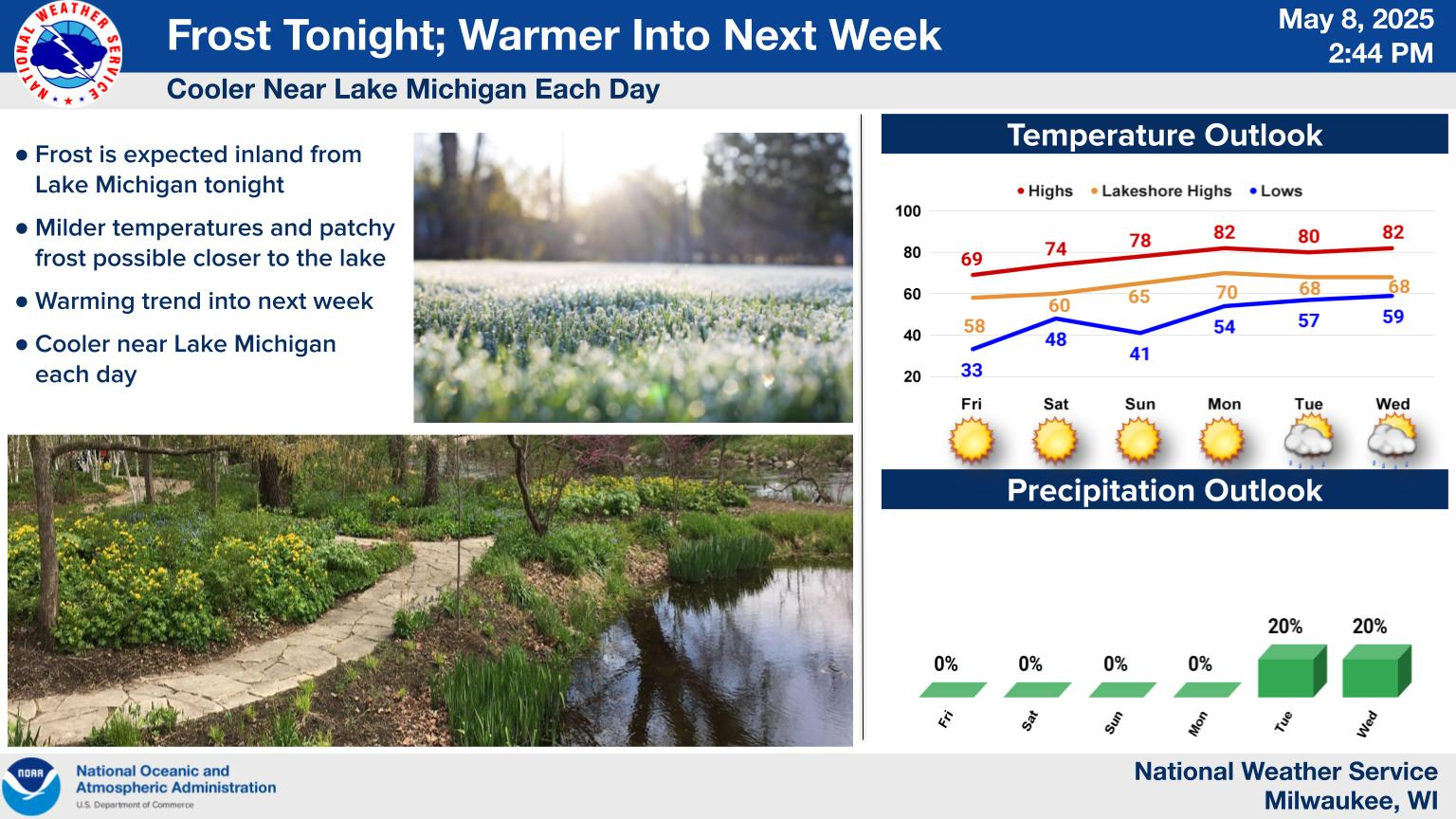 Chicago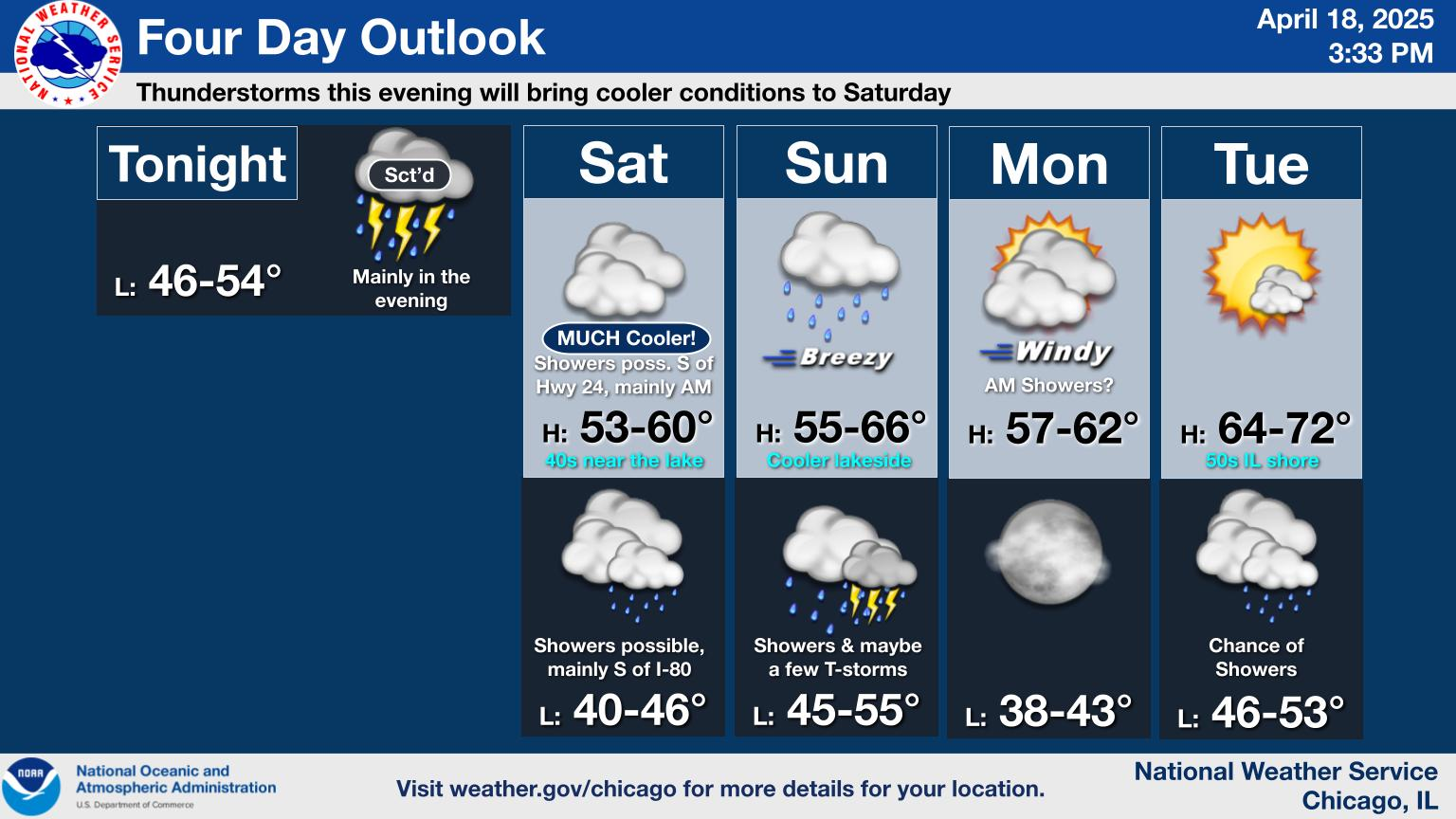 Indianapolis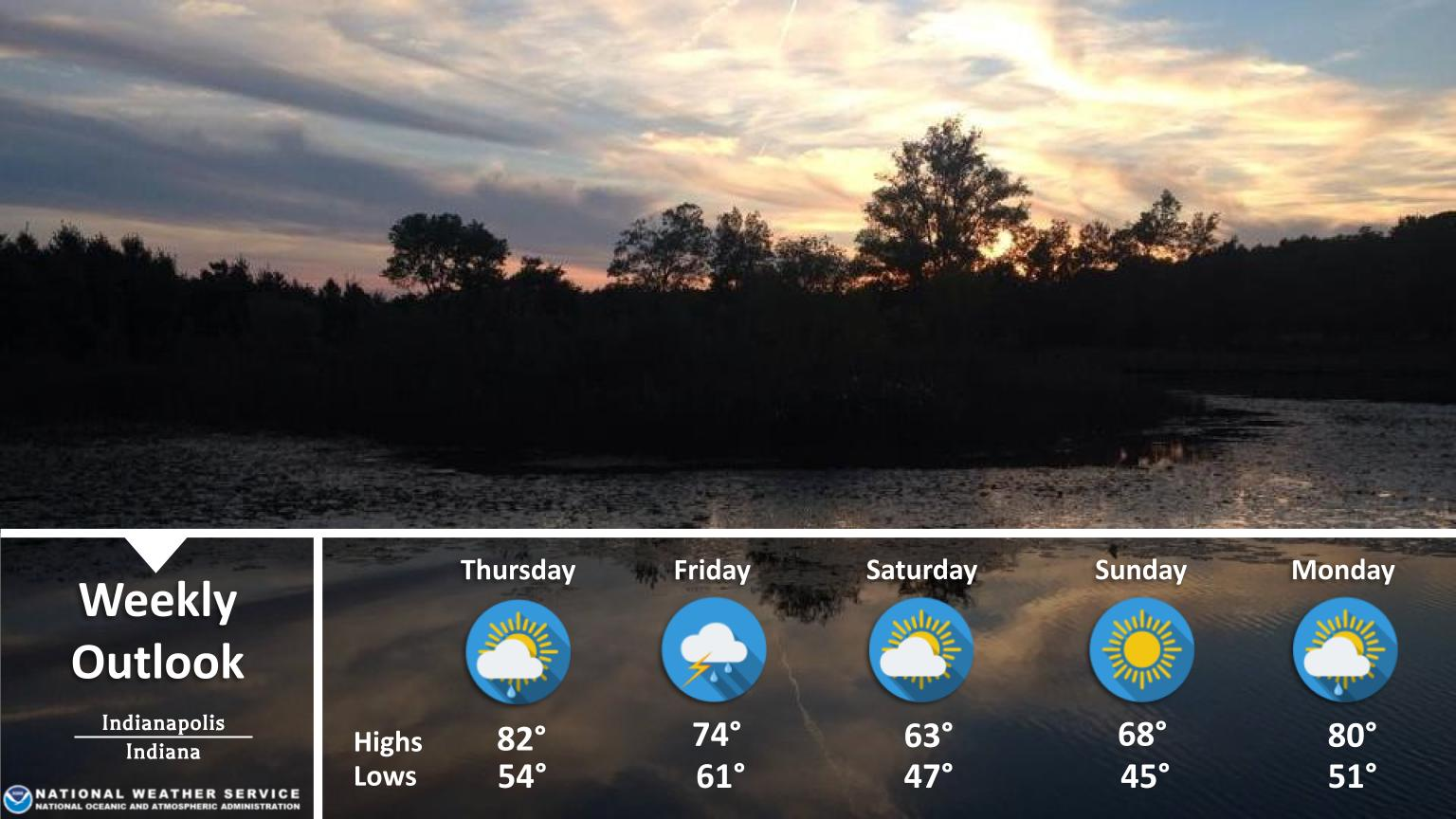 Michiana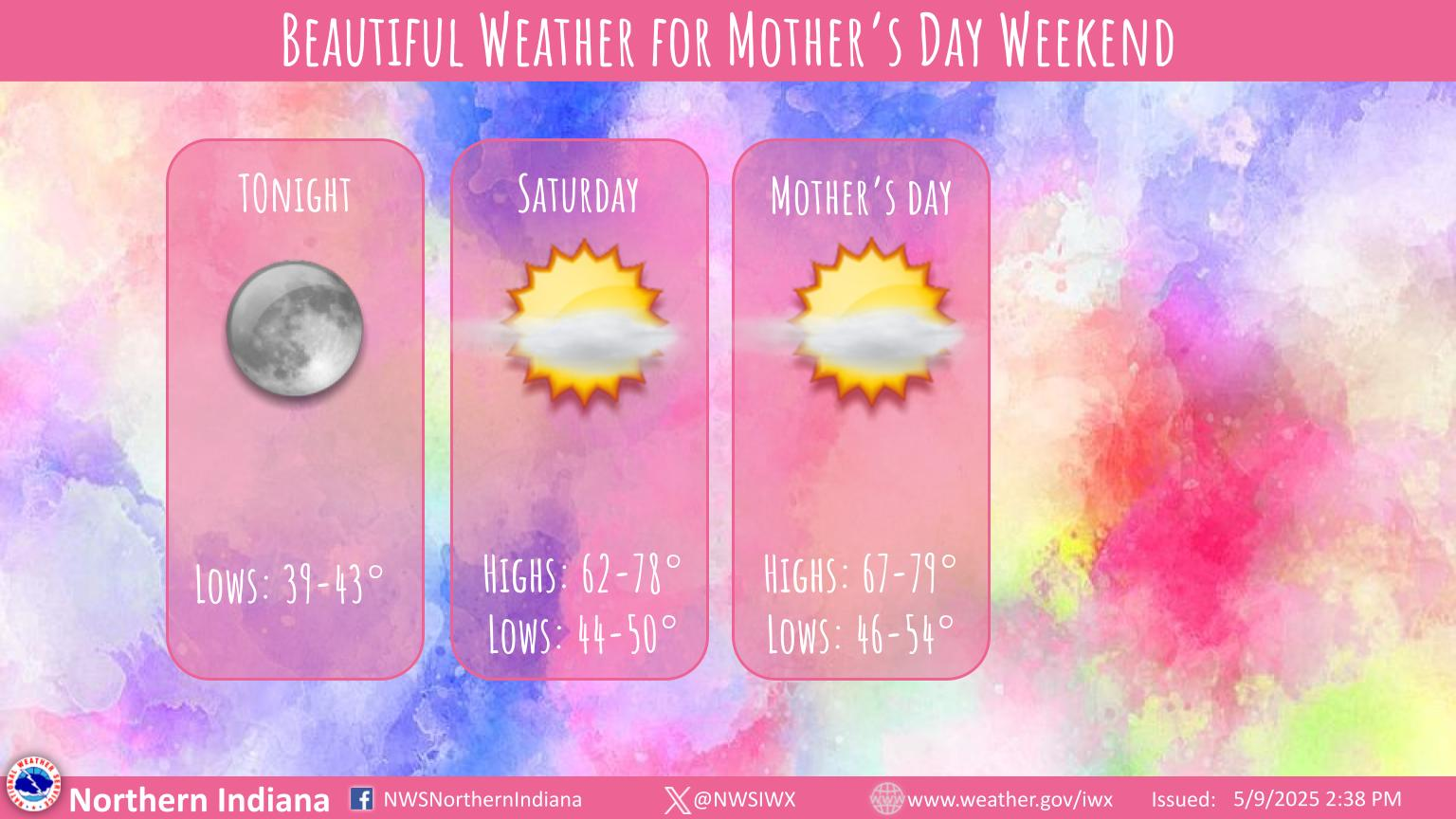 To keep up to date on our show schedule and view our past shows, like our Facebook Page The Bill and Kali Show or Subscribe to our YouTube Channel.
A show that highlights organizations and individuals doing wonderful things for those in need or their community.