National Weather Service Outlook for Wednesday, January 1st for Milwaukee, Chicago, Indianapolis and Michiana
National Weather Outlook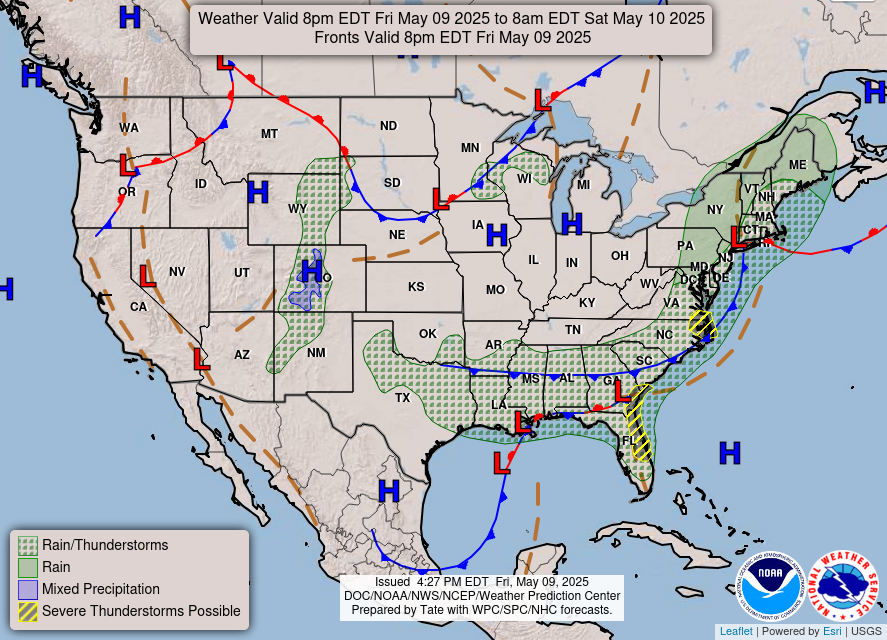 National Weather Discussion
Heavy rain returns to the Gulf Coast and heavy snow for the northern Rockies
Heavy rain and thunderstorms will be making a return to portions of the
Deep South and into the Tennessee River Valley to begin 2020. There will
be a deep surge of moisture from the western Gulf of Mexico ahead of a
longwave trough over Mexico and a warm front lifting northward across the
Gulf Coast region. Current indications suggest 2 to 4 inches of rainfall
from Louisiana to southern Tennessee, and there may be some instances of
flooding with a Slight Risk of excessive rainfall from WPC in effect for
parts of these areas. A few strong to severe thunderstorms can also be
expected.
For the Pacific Northwest, a pair of cold fronts will make their way
inland with a surge of moisture off the Pacific. The result will be heavy
rain for coastal areas of Washington and Oregon, and heavy snow for the
Olympics and Cascades. The central and northern Rockies will also be
affected by these storm systems with at least a foot of snow possible for
the higher elevations of northern Idaho and western Montana through
Thursday morning.
Elsewhere across the continental U.S., lake effect snow is expected
downwind of Lake Erie and Lake Ontario as cold northwesterly winds cross
the warmer waters. Mainly dry conditions are expected across the Florida
Peninsula, the Desert Southwest, and the central Plains. Much of the
central and eastern U.S. should begin the new year with temperatures near
to above normal, and near to below normal for the Rockies and parts of the
Intermountain West.
Milwaukee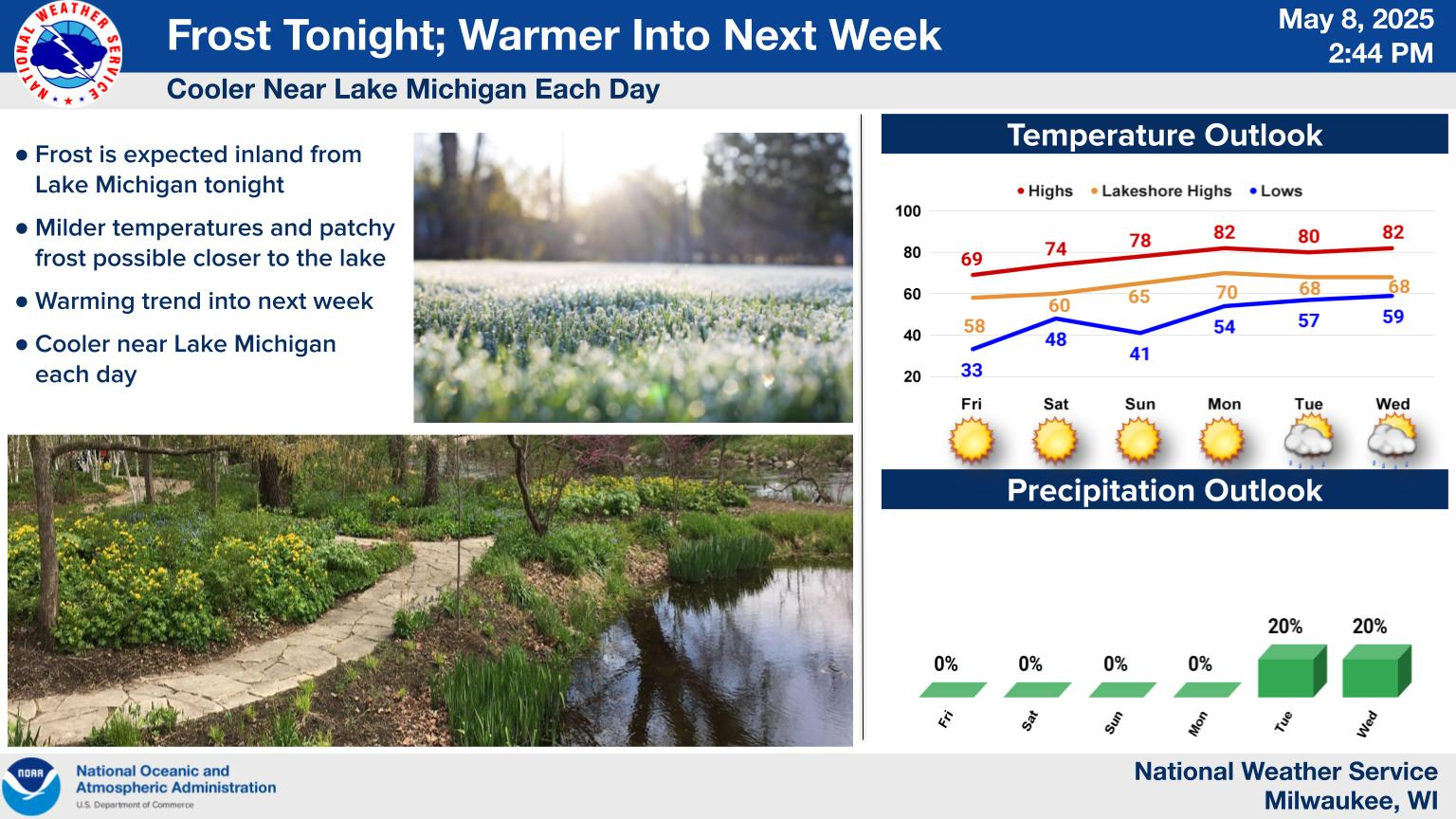 Chicago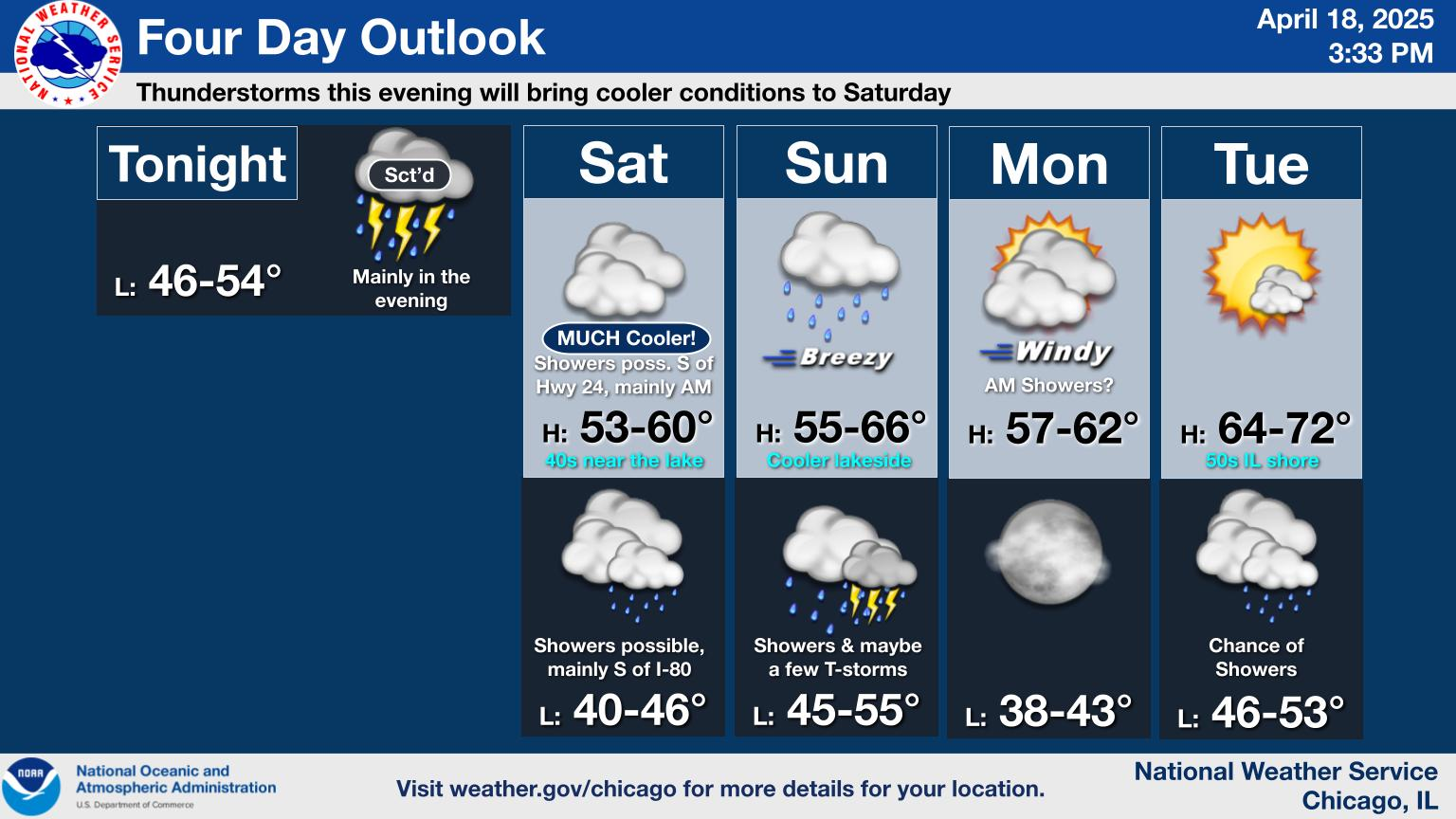 Indianapolis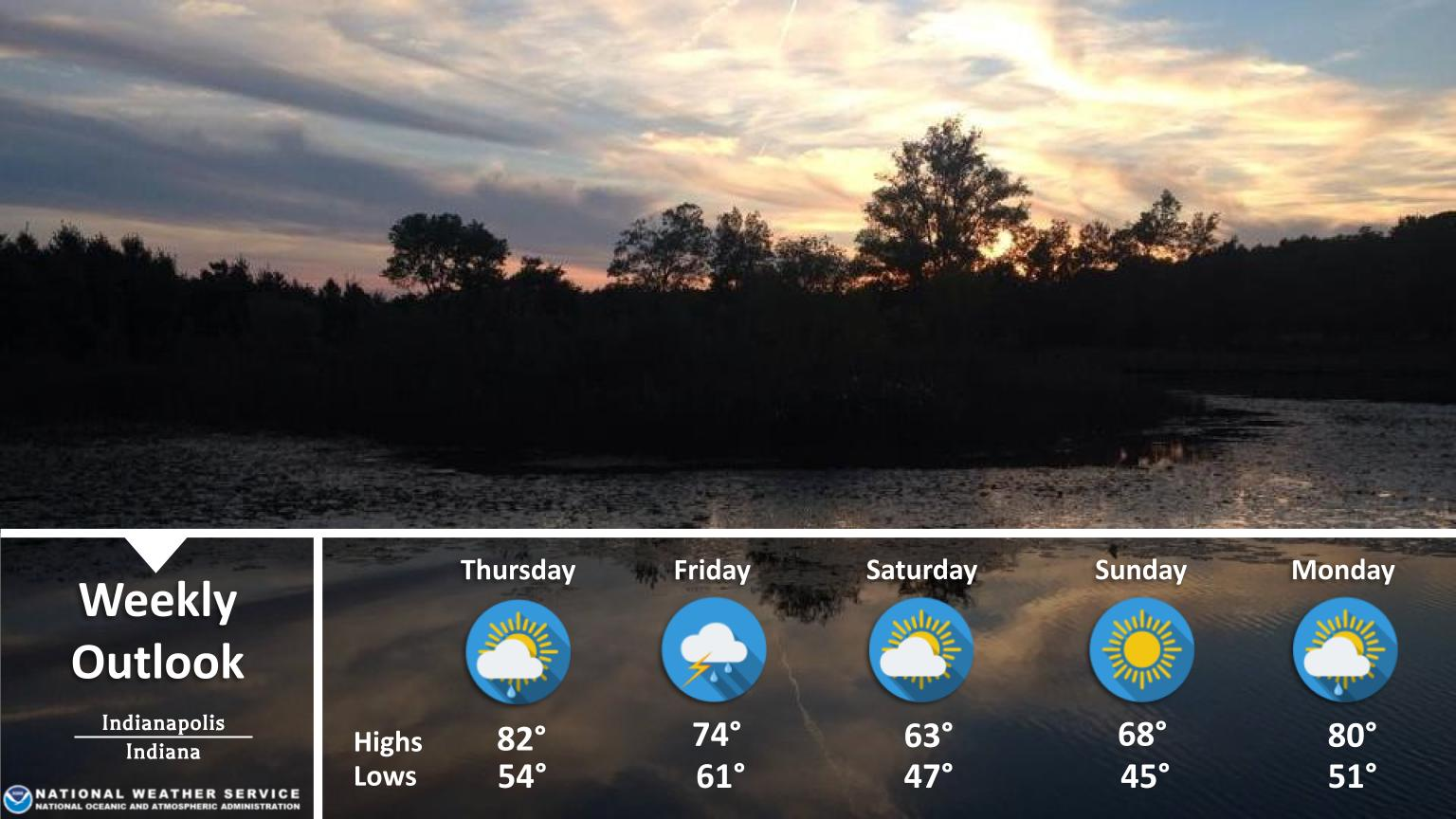 Michiana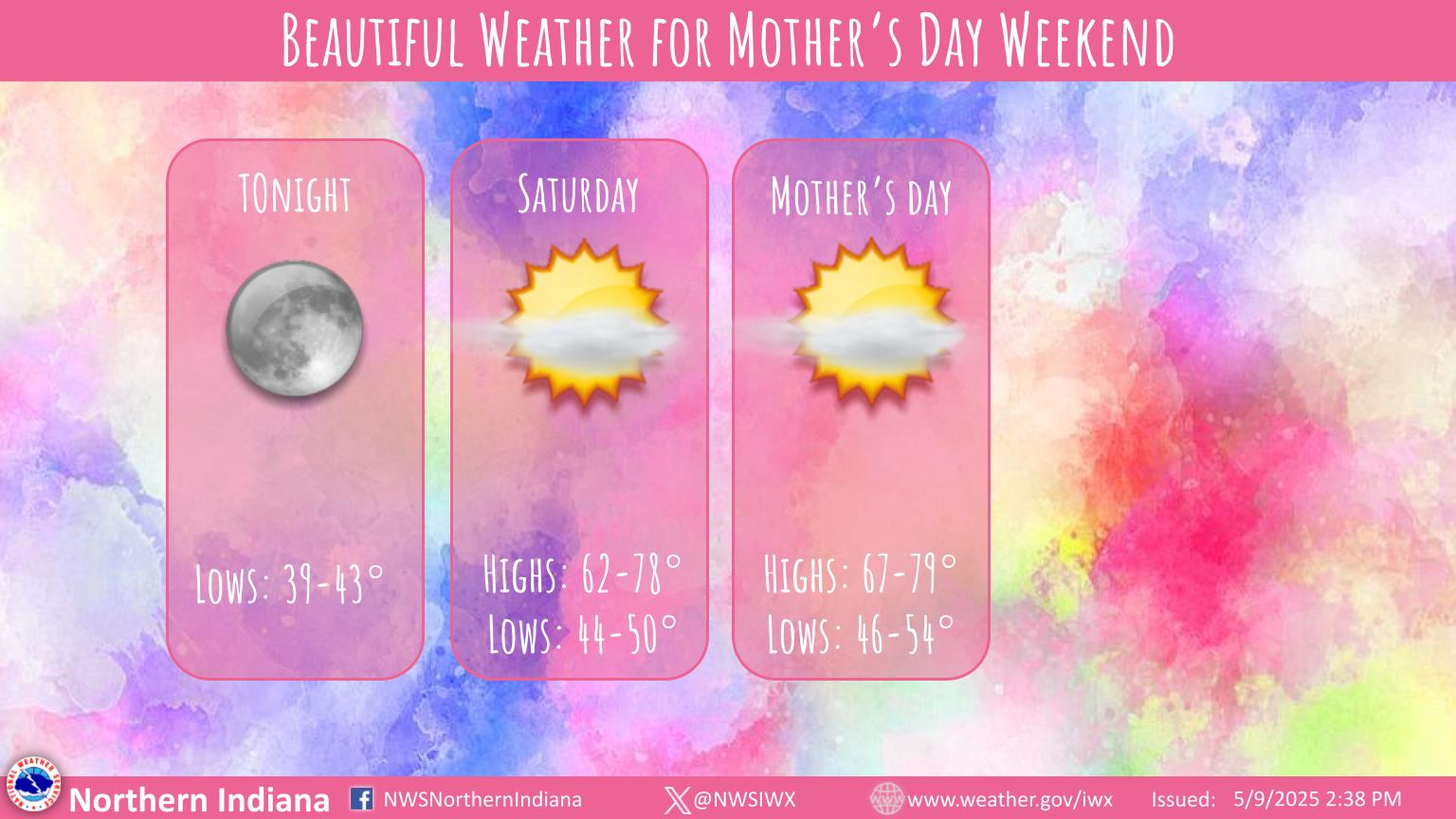 To keep up to date on our show schedule and view our past shows, like our Facebook Page The Bill and Kali Show or Subscribe to our YouTube Channel.
A show that highlights organizations and individuals doing wonderful things for those in need or their community.