Holiday Travel Weather & National Weather Service Outlook for Monday, December 23nd for Milwaukee, Chicago, Indianapolis and Michiana
National Weather Outlook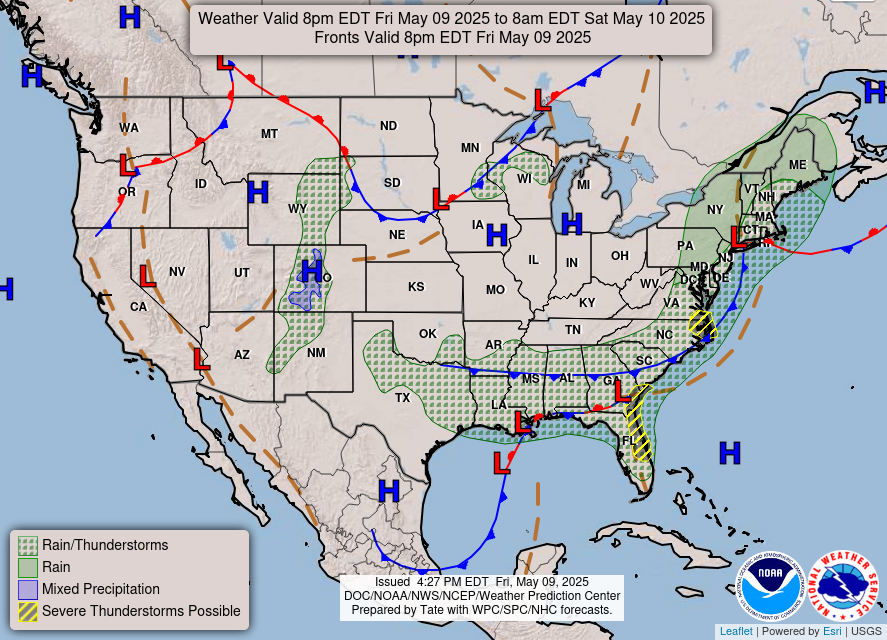 National Weather Discussion
Soaking Rain in the Southeast U.S. with localized flooding possible
Scattered Showers and Mountain Snow in the Southwest and Intermountain West
Dry and Mild Christmas Eve and Christmas Day for Most
A moisture rich low pressure system will produce additional
rainfall across the coastal Southeast today. Heavy showers and
thunderstorms drenching Florida early this morning will move east
as a cold front passes through the Sunshine State. Lingering
showers will persist this afternoon before drier conditions return
Christmas Eve. Further north, a moderate risk for excessive
rainfall remains in effect today for coastal South Carolina as
rainfall rates could exceed 2″ per hour. Some locations may
receive as much as 7″ before rain tapers off Tuesday morning. The
Southeast will welcome a drier stretch of weather the second half
of Christmas Eve and pleasant conditions on Christmas Day.
Out west, an upper level trough continues to generate areas of
showers and mountain snow in the Southwest. Some showers will be
heavy at times in parts of Southern California this morning with a
few thunderstorms also possible. The threat for showers and
thunderstorms will push east into Nevada and Arizona today, then
into the Four Corners region on Christmas Eve. Higher elevations
of the Southwest and Intermountain West can expect wintry
conditions lasting into Christmas morning.
Santa could give Rudolph's red nose a break across the eastern
half of the U.S. Christmas Eve night as dry conditions will be
common for most eastern regions. In fact, tranquil weather
conditions through Christmas Day will make for a nice stocking
stuffer from Mother Nature for those traveling through the
holiday. High temperatures in parts of the nation's mid-section
will soar into the 60s while parts of the southern Plains reach
the 70s both Christmas Eve and Christmas Day. Temperature
anomalies will on average range between 10-15 degrees above normal
from the Great Plains to the Northeast through mid-week.
Milwaukee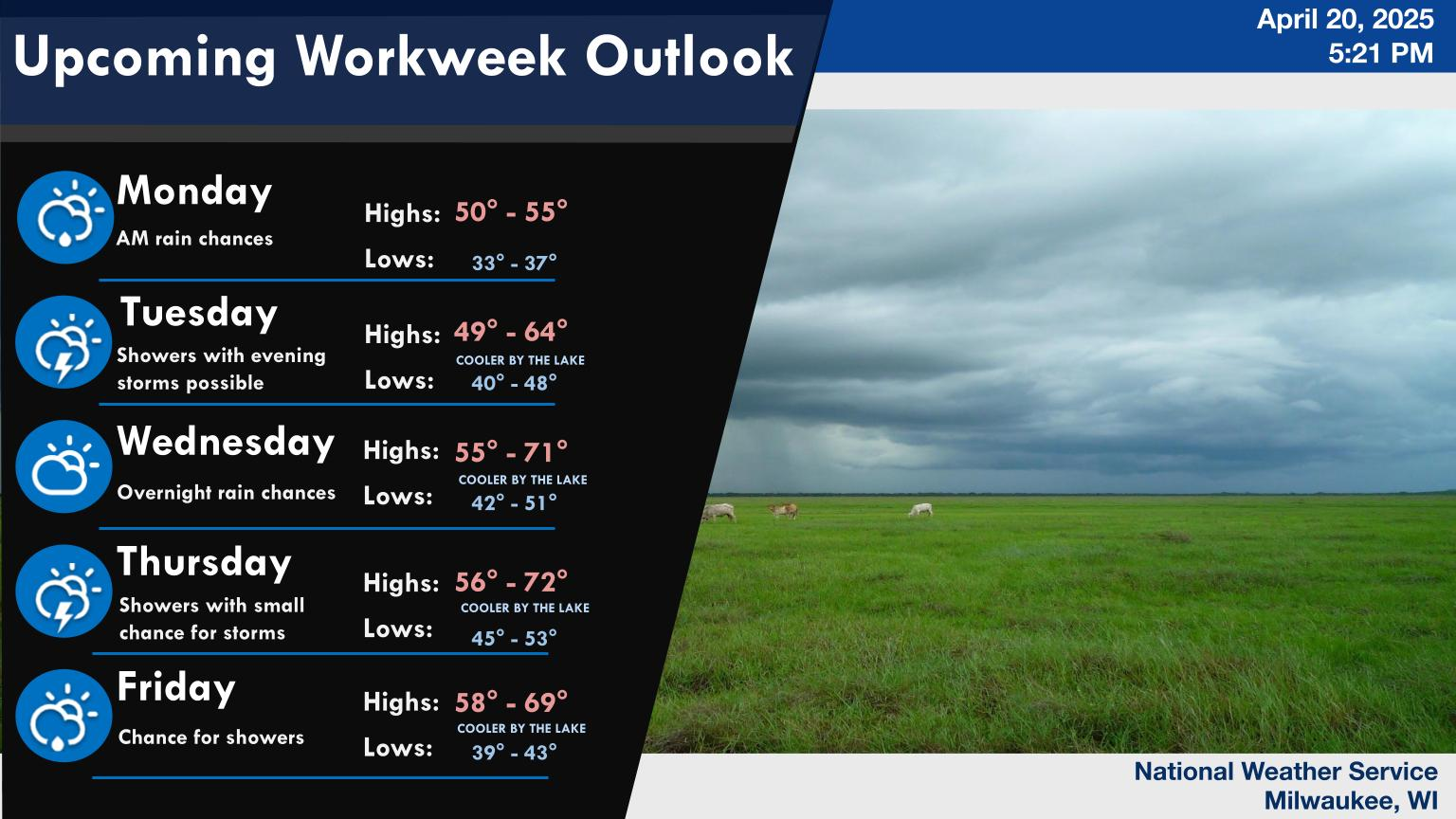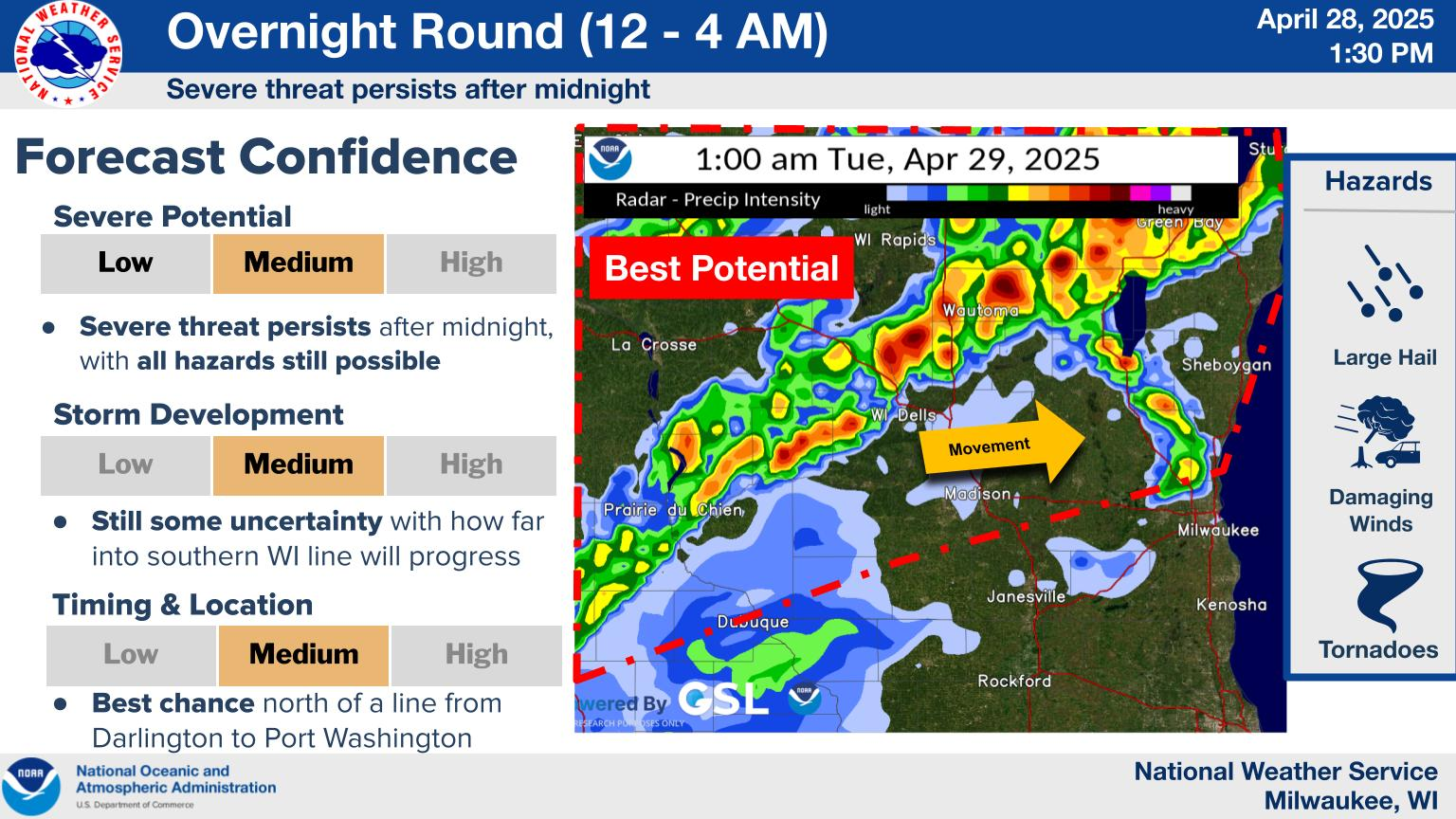 Chicago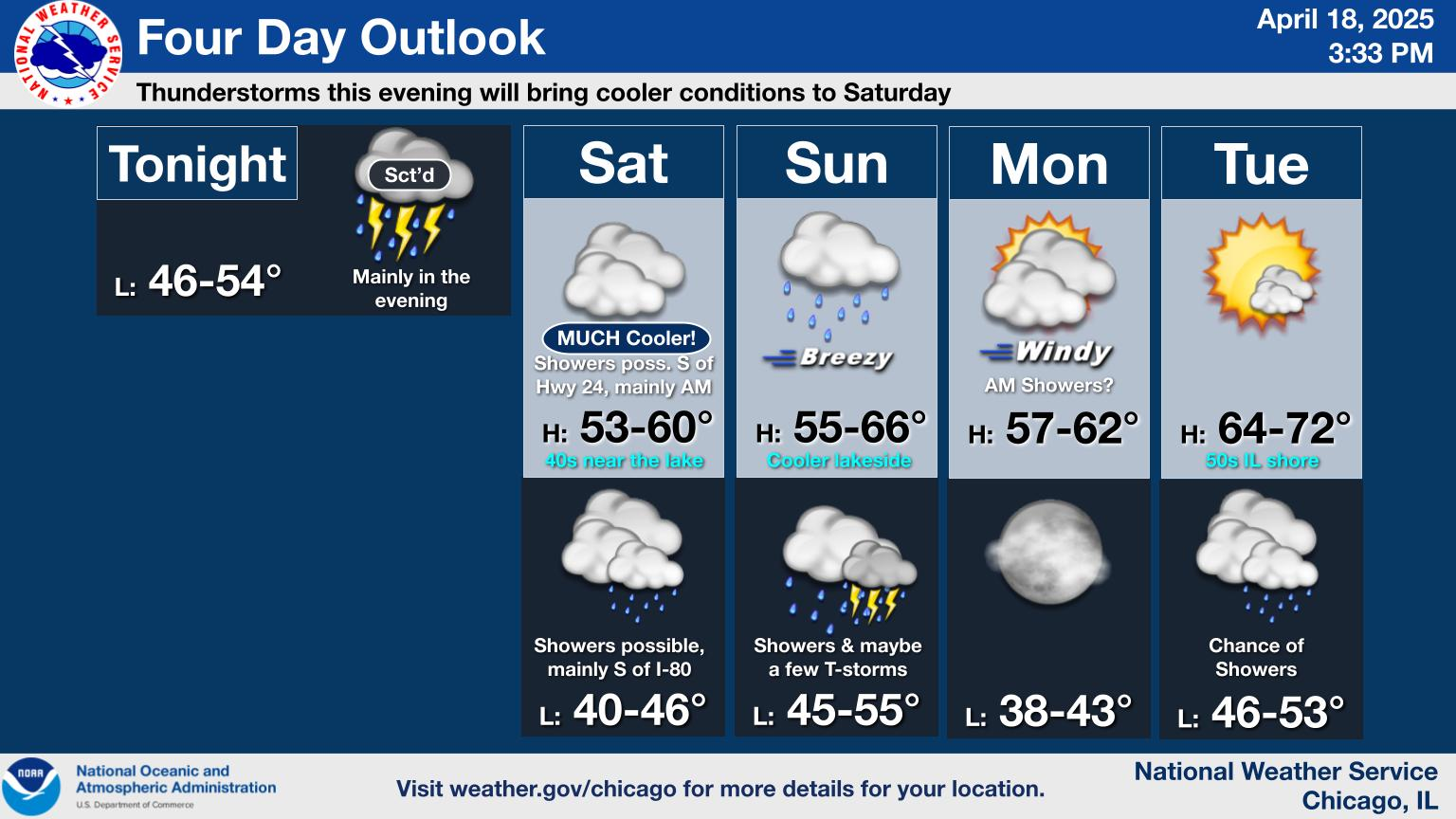 Indianapolis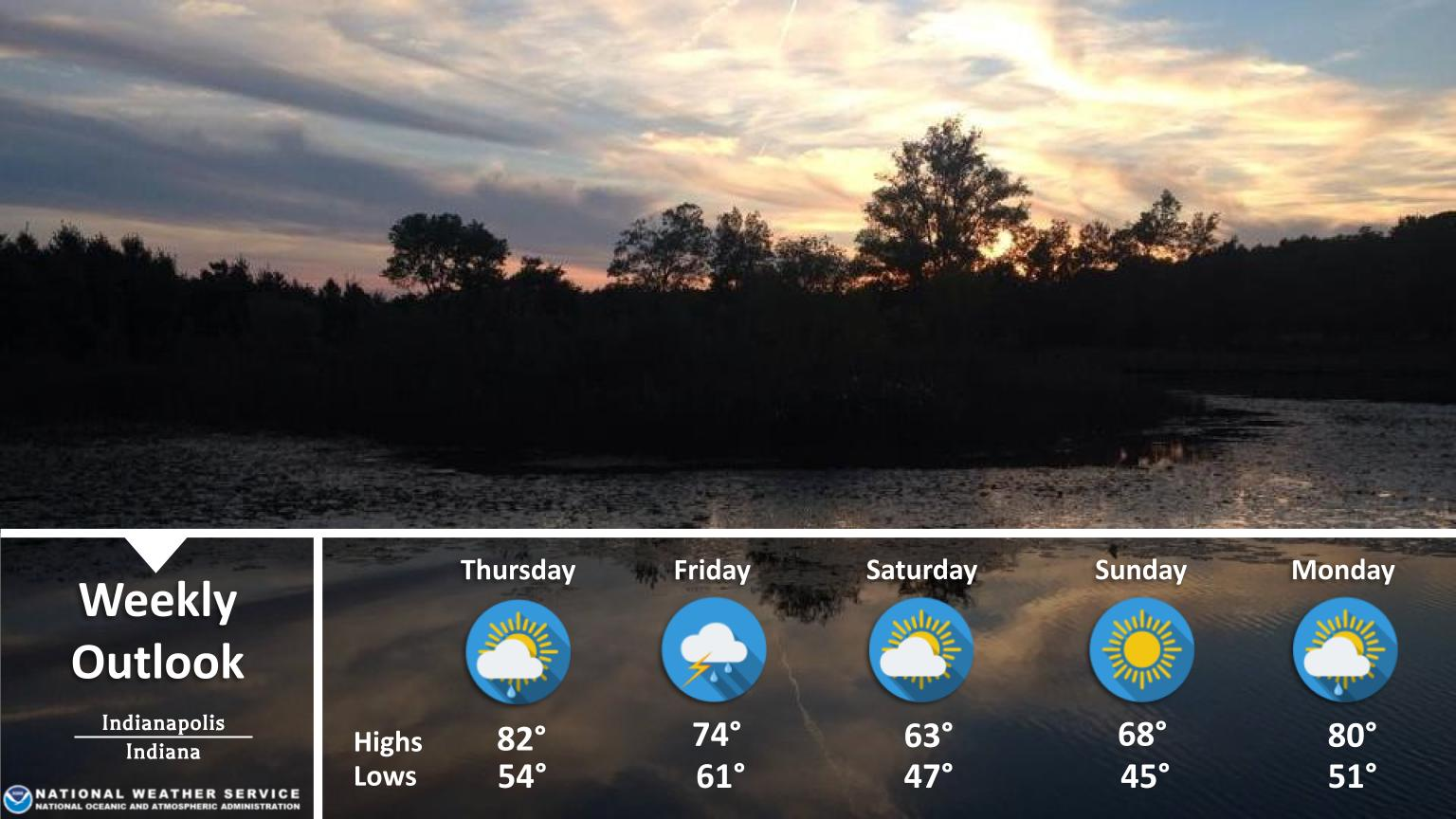 Michiana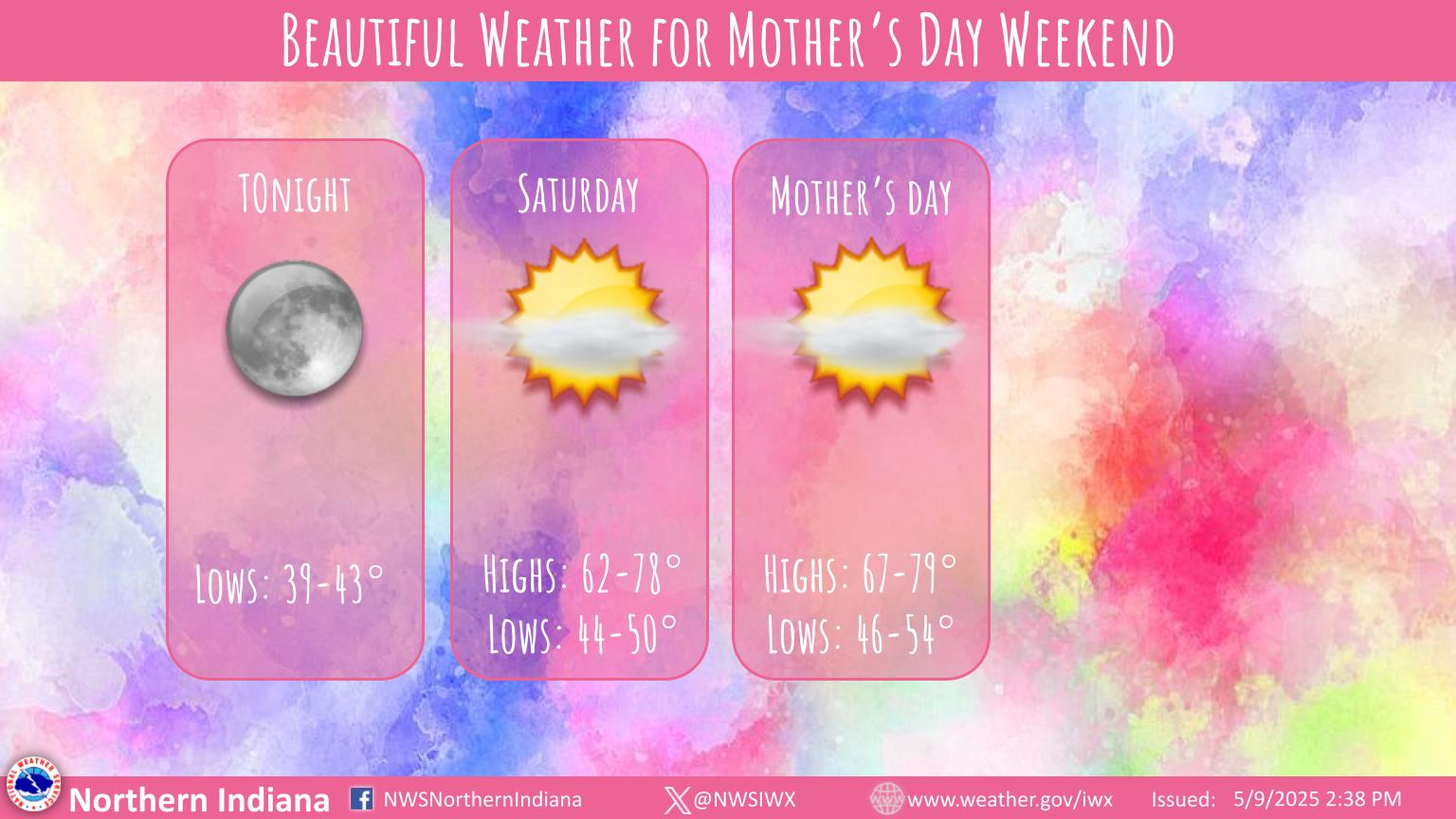 To keep up to date on our show schedule and view our past shows, like our Facebook Page The Bill and Kali Show or Subscribe to our YouTube Channel.
A show that highlights organizations and individuals doing wonderful things for those in need or their community.